I was bowled over to find so many features and customisation options on the Suunto D5, read on to find out my take on this dive computer.
Suunto are a reputable company from Finland who put their products through vigorous testing before they're released. In this review, I take a look specifically at the Suunto D5.
Unravelling the latest dive computer is always an exciting hobby of mine, not only do I get to take a look at the elegant design, but we also test out the specifications.
I loved what I discovered about syncing this computer with your tank and also some details about the colour screen display.
Are you searching for a cost efficient, technical and trusty computer to be your new Scuba Diving buddy?
Best for dive compass
Suunto D5 Steel Dive Computer
Pros:
Easy to set up​

Suitable for all levels of divers from beginner to advanced​

Powered USB port to re-charge battery​

The colour screen is easily one of the most impressive on the market for its price
Cons:
No replaceable battery, any battery issue requires their service
Check Price on MDS
Check Price on Amazon
We earn a commission if you make a purchase, at no additional cost to you.
You could be in the right place, as I delve deep into all of the features and hidden gems of the latest Suunto D5 Dive Computer.
Right off the bat, I want to express exactly how I feel about this introduction. This is one of my favourite dive computers on the market, but it is not cheap by any stretch of the imagination. It's the dive computer that I use and it took a few lessons before I found the right computer for myself. I have worn this whilst travelling to various dive spots around the world.
If you're a fan of activity trackers and fitness watches, and looking for a new dive computer too, check out my Garmin Mk2S Review for the low down on another top of the market computer.
Perfect For: The Suunto D5 is perfect for those that are serious about diving. Instructors, Divemasters and regular divers.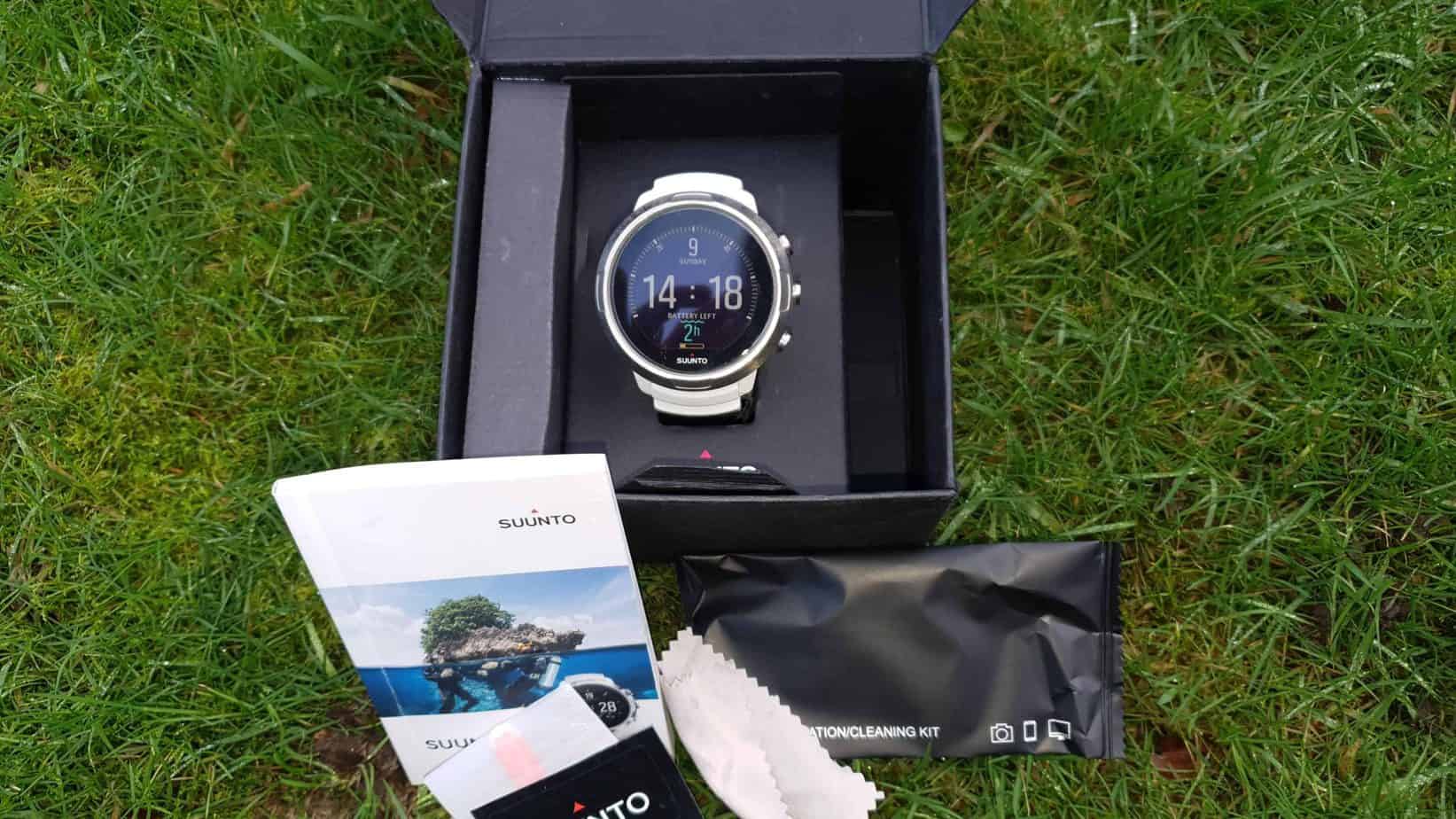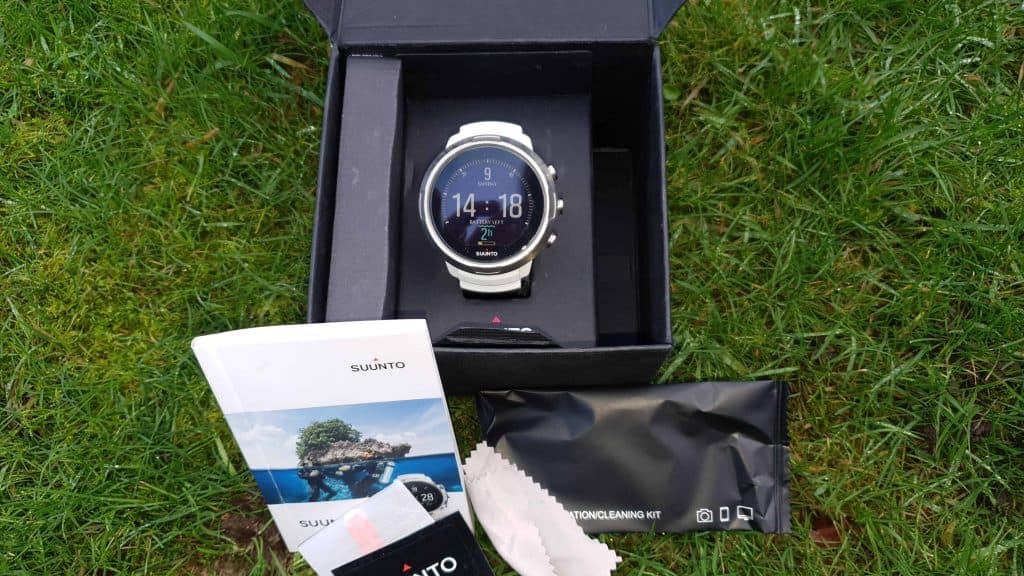 Firstly, we want a reputable processor that can accompany us during dives, sure to keep us safe.
Once that box is checked, we want to reveal a true beauty that our fellow dive enthusiasts will appreciate. The Suunto is exactly that, with its beautifully rounded display, colour screen, LCD, stainless steel bezel and a sleek strap made from silicone (with the option of an additional quick–release strap).
It comes with a USB cable for easy connection and has the capability of air integration of you opt to buy the pod. 
This beauty showcases a colourful screen that makes it easy to distinguish between the monitor's information. You'll be able to stick to your 'rule of thirds' and ensure you have plenty of air in the cylinder, thanks to the vibrant colours remaining visible, even at depth. Just a glance at your wrist will reveal how much air you have with the tank pod, as it's been made simple to process.
It's an excellent choice and is not only a computer I've tested but is one that I own and use on a daily basis. I love this piece of gear and I'm proud to give feedback. The wrist computer is precise, with clear and user friendly features that countdown at the depth you need to be, it's very handy for your safety stop.
This small, watch size computer is one for travelling divers that prefer to avoid the bulky additions like consoles do.
There's a lot more to the computer than pure aesthetics, read on to see how it performed during our tests.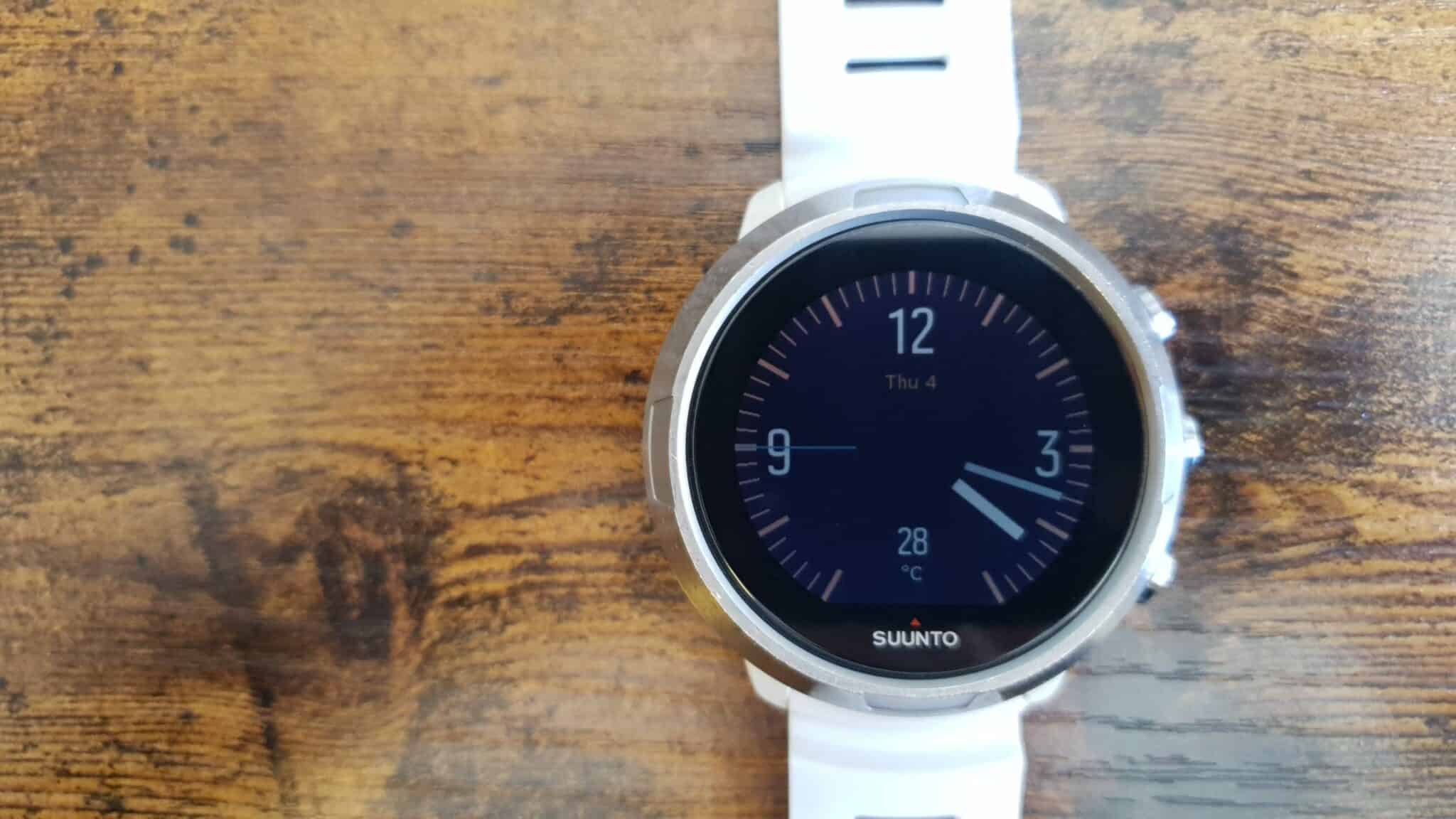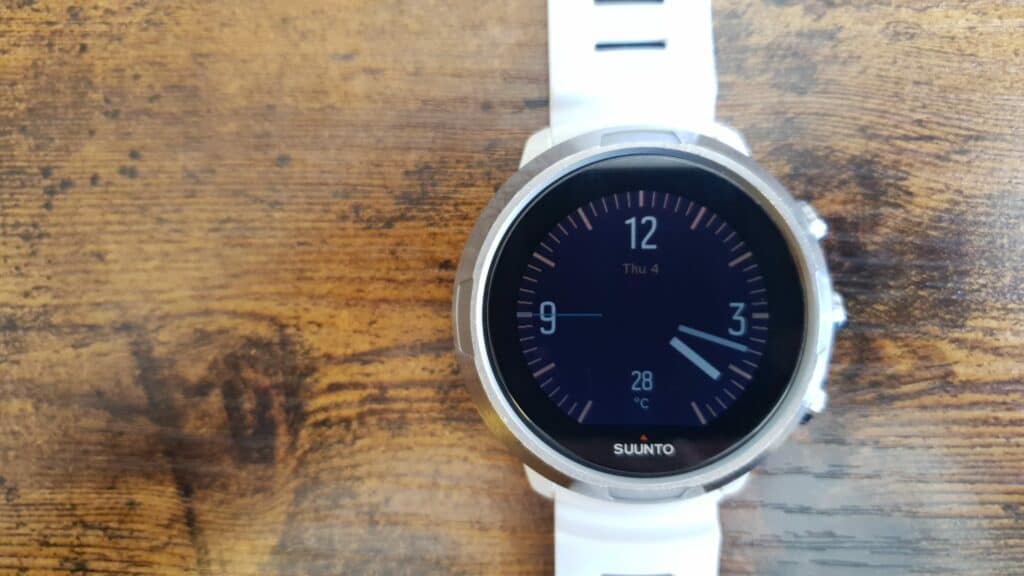 A serious beauty, I have it in white- what colour do you prefer?
In my opinion, when buying a dive computer, it's not cheap. You will want a warranty and the expertise of a specialist shop. That is why I recommend buying at Leisure Pro for customers outside of the UK and all UK customers can check out Mike's Dive Store. 
After taking the dive computer as deep as 40-metres, we were thoroughly impressed with the design of this innovative technology. It feels like it's a computer that's been created for divers, by divers. It has little tweaks that make all the difference.
Before diving into the specifications and its performance under the sea, we connected the D5 to a Tank POD Transmitter with ease. This then accurately reads air that you have remaining along with your breathing rate. Enjoy wireless and hose-less tank pressure readings whilst you're underwater. 
Once we immersed into the deep-blue, we were delighted to see that the colours of the LCD work a treat and there's a crisp display resolution. They make it easy to stay on track with that vital dive data, thanks to the colour.
The durable computer comes with chunky buttons that make it comfortable to utilise with gloves on and it has a great overall feel.
It's ideal to travel the world with, as it has all the info you need and it's simple to customise it to suit your needs. If you want the nitrox, battery life and tank pressure on one screen then you can set it to your preference. 
Suunto D5 Dive Computer
1 x Silicone Strap Material
How to Guide Booklet
Manual Booklet
USB Charger Cable (Magnetic)
Let's take a look at the overall specifications and what I think of this particular dive computer. As already discussed, I own the D5 computer to this day. That wasn't a commitment that I took lightly, I researched the battery life, design, back-light, algorithm and it's overall safety features. 
Ensuring the best scuba diving equipment is super-important and makes all the difference for scuba diving enthusiasts, regardless of level.
Say what you like, but we're all guilty of checking out the look of a dive computer before delving into other functions. A shallow way to look at it (excuse the pun) but if you're spending 100's on a computer, it is important to have one that is also aesthetically pleasing.
It comes with a silicone strap that can be replaced in a variety of colours, a sleek steel bezel and visually pleasing LCD display.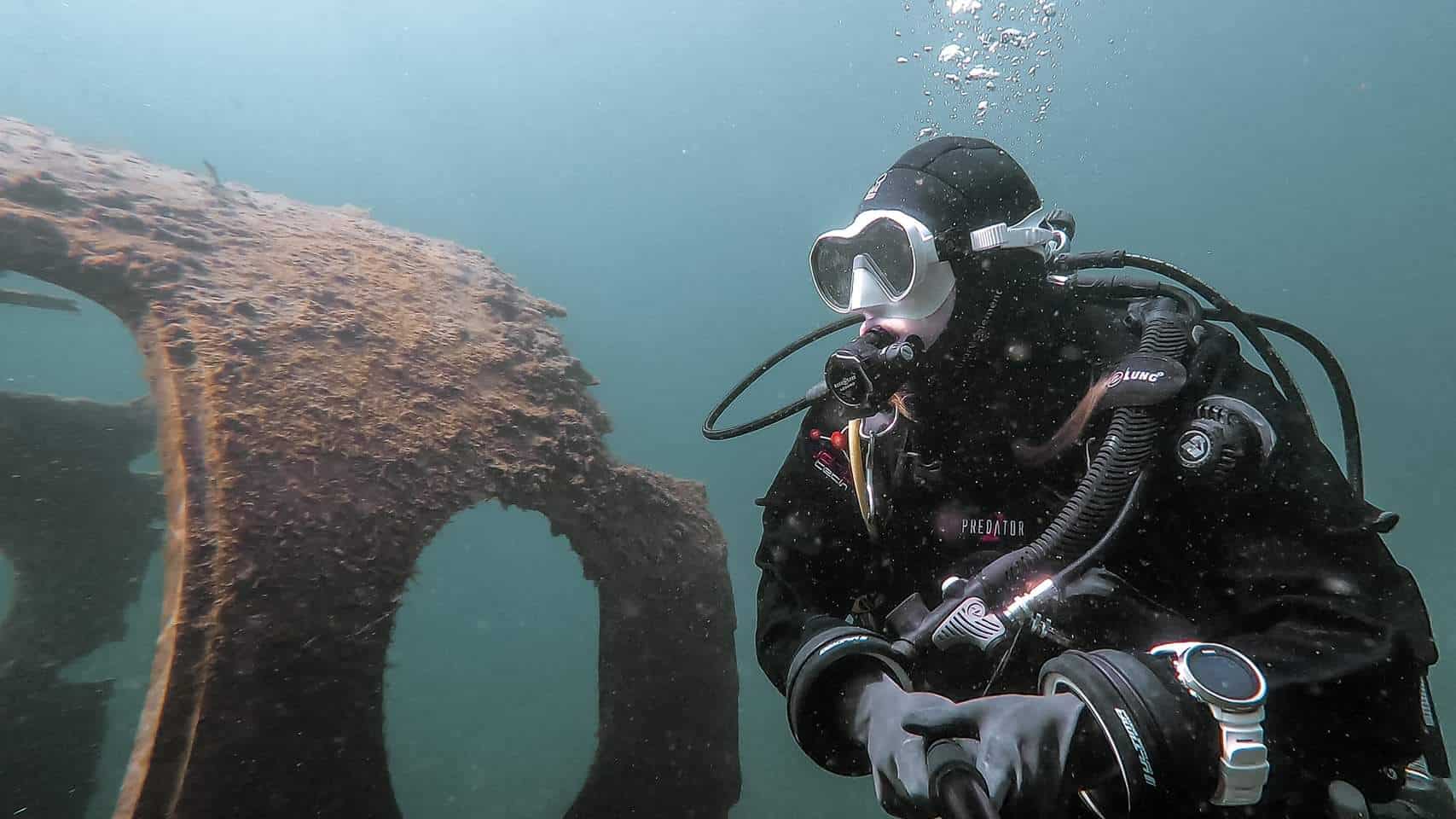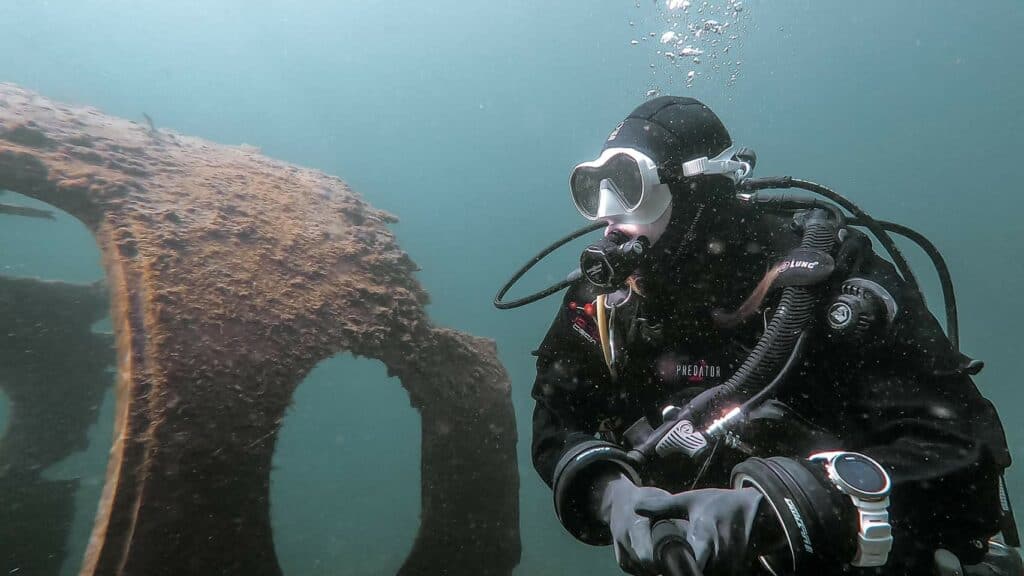 The Suunto D5 has three different dive modes Air & Nitrox, Free diving and gauge. For full details you can head over to their official guide otherwise let me tell you what I have discovered about this innovative functions.
Air/Nitrox Mode
When it comes to the air nitrox mode you are able to use air mode for diving at 21%. You can then change it to nitrox for oxygen enriched air (remember, only dive on Nitrox after completing an Enriched Air dive course such as the PADI Enriched Air diver specialty). As you learn in your Nitrox course, both the percentage of oxygen in your tank and the oxygen partial pressure limit (pO2) must be entered into your dive computer.  It's easy to do on the D5 and literally takes seconds.
It's also a good choice for tech divers as you can make use of the multi-gas mode that makes you aware of a suitable gas to use whilst ascending if there is one.
Free Diving
The freediving mode can be easily activated. 
If you are freediving then it will show you these views by default:
Time

Depth

Digital Compass

Timer 
Gauge
Gauge mode is simple to utilise on the D5 Suunto and will offer you a bottom timer.Once you use this mode, you will not be able to calculate decompression for 48 hours.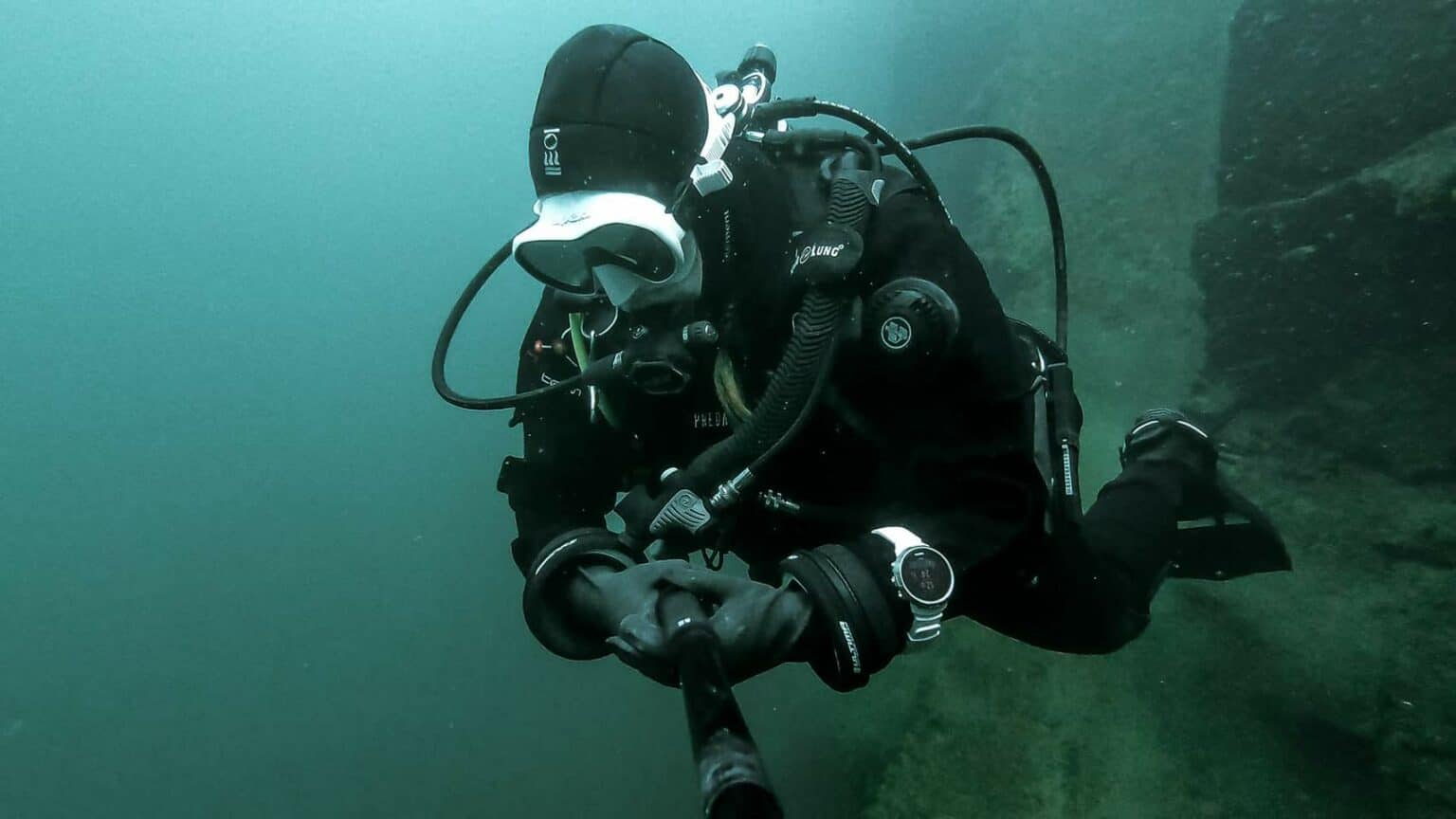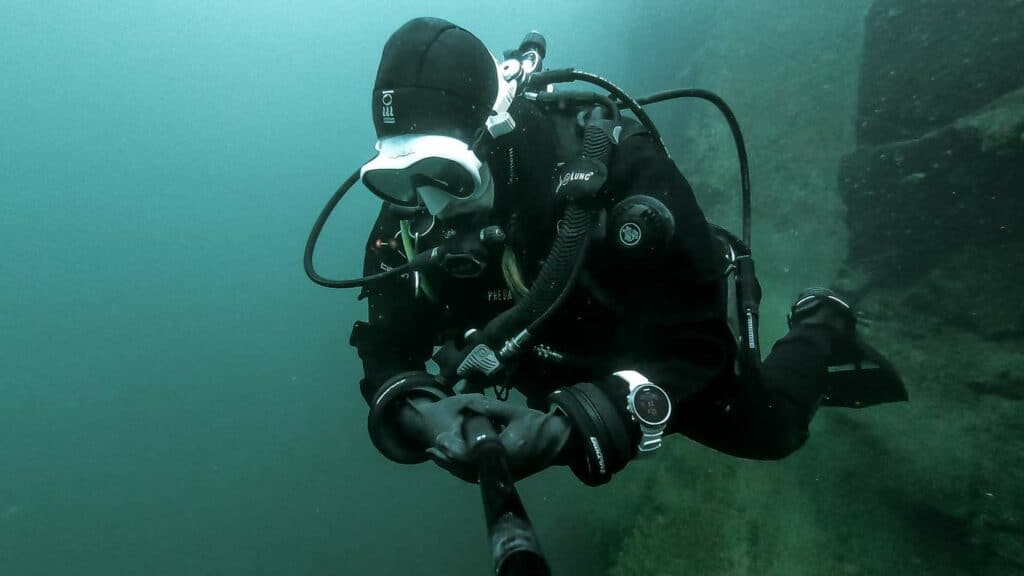 Suunto pay attention to detail on all their products, especially scuba diving tools.
That's how you can tell that these computers go through vigorous testing before release.
This back-light is second to none, something that seems so obvious yet it really lights up clear at depth.
It's been designed to make it easy to track your dive. Read all your dive information in one glance, no worry about glare or small text in relation to your NDL. Plus, you can rearrange the display to suit you using the Suunto app.  
Suunto went all out on the creation of this computer and it now boasts RGBM. 
It means that it is a reduced gradient bubble model algorithm. Decompression expert Bruce Wienke is behind the mastermind of much of this. It enables divers to proceed safely and ensure the correct safety stop.
Gone are the days of manually calculating and although it is vital to be able to formulate these stats, we now have super-technology able to make our lives easier.
It can lengthen no deco times depending on how you adjust this element to suit the user.
Worried about losing track of time?
Something that shouldn't be done, but as you enter the flow state in the beautiful world of the sea, you may forget that you are due to ascend. 
For this reason, alarms play a pivotal role.
Set it to beep at set time or depth. After testing it, I feel it is very useful. It is clear if you have your hood on, but it isn't too loud. Yet the alarm does show as a strapline on your display and doesn't move until you acknowledge it. A great function that could really assist you in taking extra precaution.
Watch this video review below as Simply Scuba also give their feedback.
Aside from the life-saving abilities, it's also great to have the added extras such as wireless connectivity. 
Connect it to your mobile phone and keep track of dive through the app. It is simple to use and that's not always the case with some of the others on the market. 
Other great features includes the easy-to-use POD transmitter, far easier than others I have experienced setting up. As well as having wireless tank pressure capabilities, you can also capitalise on the suunto app from your phone. This way you can stay up to date with all your dive logs, dive details and share any details to a friend or onto social media.
I don't mean to harp on about the display but…
It is awesome. It's clear, well-lit but most of all you can put the details you want on the main display. Rearrange it to suit your preferences.
You can use:
Dive details
Suunto Tank/ Suunto POD
Digital Compass
Depth
Temperature
Gauge Mode
Wireless Tank Pressure
Direction Indicator
It's not all about the beautiful display or advanced technicalities.
Buttons are important too. Whilst holding the reel, a torch or assisting a student, you can't always scroll through your computer. It can be quite a task getting the right angle. Throw some 5mm gloves into the mix and you have yourself a small challenge.
But these buttons are designed to make it easily accessible not just by providing a sturdy button that can be pressed even with gloves, but by also ensuring a simple navigation within the computer.
Don't settle on quality, find the best brands when it comes to Scuba diving.
I found out the hard way when it comes to trying to budget on dive gear, but I've already got my worth out of this Suunto Dive Computer.
Suunto are a Finnish company that boast bespoke quality. They put all of their equipment through tests. They are a great example of an outdoor company, all their watches, computers and GPS devices undergo serious detail.
The reputable company first entered the dive market in 1987 and haven't looked back since. This model can handle recreational and advanced diving, this company ensure dive computers made by divers.
It's the dive computer I use on a daily basis. That is for good reason, I trust Suunto and believe this to be the best one on the market for the price range.
It has a large interface but it is a beautifully designed computer with advanced features. Suitable for divers of all levels and showcases all of the top dive features.
You can check the prices of the new Suunto D5 on Amazon, by clicking here.
If you're looking for other computers on the market, check out my best dive computers of 2022 review.

I also reveal other favourite and much-needed equipment in my review of water backpacks. Click the link for my discovery on waterproof and what it really means.. (not what you're led to believe)..
Easy to install
Steel bezel version is elegant
Connects to phone via Bluetooth (can be turned off)
Battery life is displayed by hours remaining
Comes with digital compass
Easily customise what information your main screen displays
Log your dives with ease
Share your dives and pictures together via your computer
Has a Suunto App
Flexi, durable silicone strap
Colour Screen LCD display
Long lasting and designed by well-known brand
Doesn't come with extension straps for dry suit (you can buy separate)
If you like big and bulky computers, then this isn't for you
It isn't the cheapest on the market
Recent Posts
link to Cressi Giotto Review
Famed for its ease of use, this robust and reliable computer is a pick for many recreational divers. But before committing to this computer, you'll want to hear my thoughts on the dive modes...
link to Best Air Integrated Dive Computers
Upgrading your computer to an air-integrated dive computer can be stressful and costly. It's not an easy task and is one that should be done with due diligence. But luckily as long as...