Raja Ampat is in Indonesia and is often part of most diver's bucket list. The diverse seas have become famous in recent times, this is down to the beautiful range of coral and the different species of fish.
The problem is, it can be quite expensive. That's why we have written up a full list of the best Raja Ampat Liveaboard options, it is by far the cheapest and most efficient way to venture their diving spots
If you are new to scuba, and not quite certain about what benefits a liveaboard trip can have, please take a read of my full guide to liveaboard diving to find out more and know what to expect.
Enjoy the mixture of beautiful Manta Rays, Sharks and Barracudas
Which Raja Ampat Liveaboard to Choose?
The best way to discover exciting species and new dive spots is by booking the ALL of the dives, in the most amazing location…
Not sure if diving in Raja Ampat is the perfect location for you?
Why not start off by reading my blog on where you can find some of the locations for best diving holidays for more of a steer?
RECOMMENDED LIVEABOARD AGENCY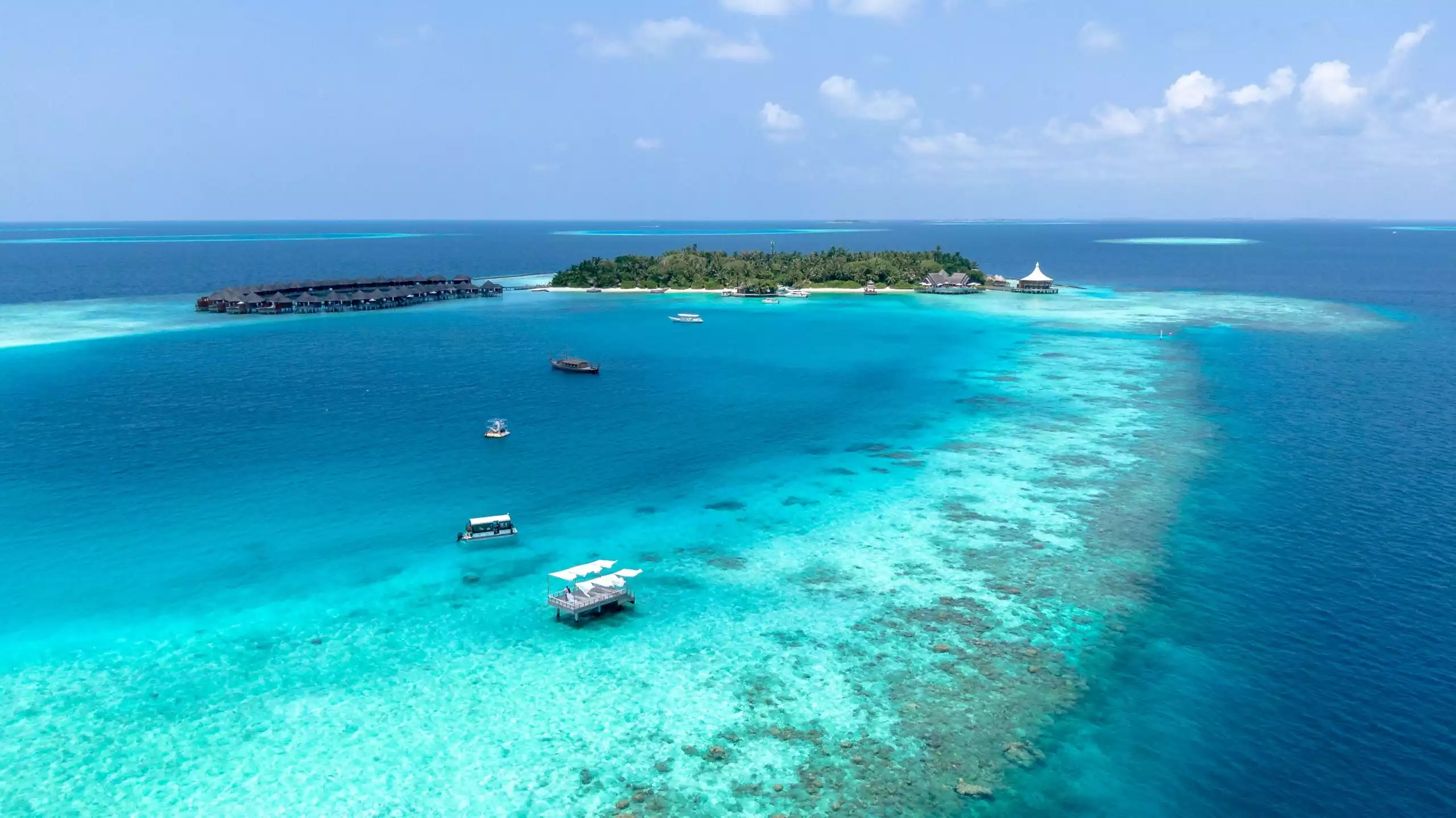 Best Raja Ampat Liveaboards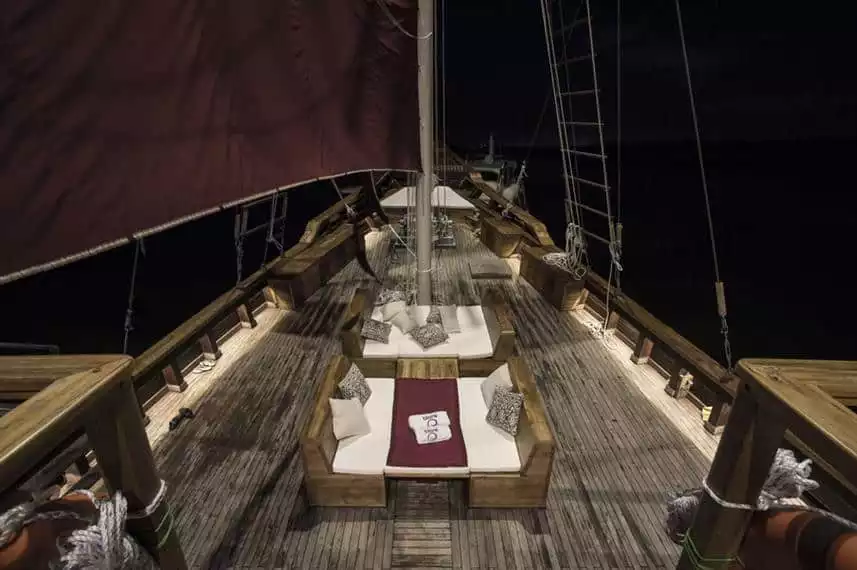 Tiare Cruise Liveaboard
Pros:
It visits Komodo National Park too​

Lots of food choices for vegans and veggies​

Lots of decks and space to chill out​
Cons:
There are cheaper options​
Check Price on Liveaboard.com
We earn a commission if you make a purchase, at no additional cost to you.
Want to enjoy dive sites from a luxurious cruise?
Now you can and it's reasonably priced for the lavish settings that are available on this Indonesian Liveaboard. Much of the cruise's itenary revolves around Raja Ampat dive sites.
Not only will you get to visit the pristine Raja Ampat conditions- but it also visits Komodo National Park, East Flores, Alor, the Forgotten Islands and Banda Sea.
This is one of the most exquisite liveaboards we have ever reviewed, it brandishes a lavish style like no other. The wooden design offers a reminiscent feeling with an injection of modern luxury. 
Enjoy a dream experience partaking in all of your favourite dive activities and getting back to your chilled sun loungers, cushioned seating or sheltered communal area.
Visits other sought-after locations other than Raja Ampat
3 Decks- Sun, Main & Dive Deck
Lavish eating area and Sun Lounge Deck 
6 Rooms
Double, Triple & Twin Cabins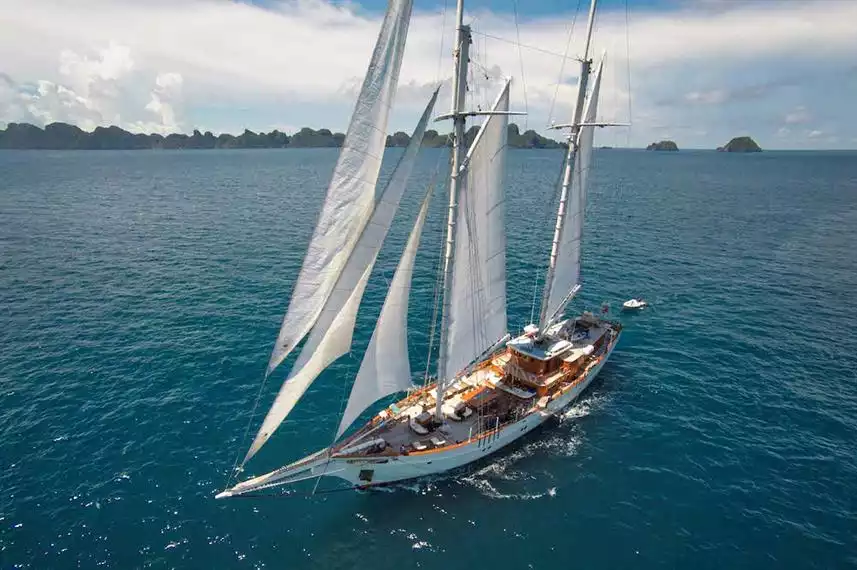 Imagine cruising across Indonesia, with no care in the world. 
You could soon be doing exactly that, with this amazing Indonesia Liveaboard. Slightly more affordable than our number 1 pick, this cruise comes with a marriage between British and Indonesian style. It is bespoke, yet it airs a timeless feel to the entire design. 
It caters for 14 divers, regardless of level. Something that stood to me about this particular selection, is how spacious some of the bedrooms are, they are huge!
Visit the "Four Kings" of Raja Ampat, and relish the spectacle of miraculous fish that swim around you. There's a range of species, hence why all types of divers are fond of Raja.
For more details, simply click check on Liveaboard.com above and they will offer specifics on each ship, dates and prices.
Visits Four Kings of Raja Ampat
4 Decks- Sun, Leisure, Dive & Observation

Classy Comunal Eating Area

7 Rooms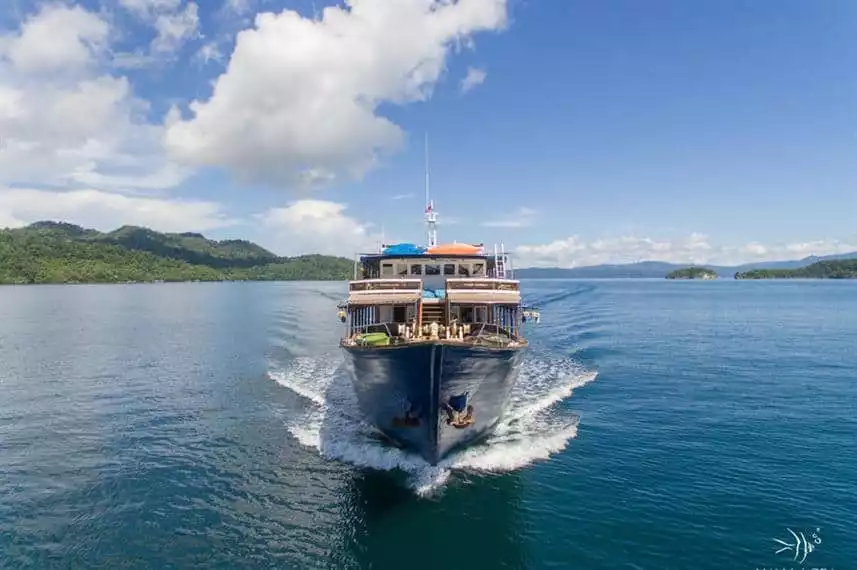 Ambai is a people-pleaser, being both affordable and comfortable.
This is a more accessible cruise, thanks to the great value. Although the external isn't the most aesthetically pleasing, once you browse the inside, you become witness to the beautifully crafted interior.
This is the perfect choice for new and advanced divers alike, in an attempt to come together and embrace an experience of a lifetime. 
The food is beautiful, the staff are super-friendly and the boat has a number of communal areas and spacious rooms with privacy.
Visits Komodo, Banda Sea, The Forgotten Islands and Raja Ampat.

Multiple Decks- Observation, Leisure, Sun & Dive

8 Cabins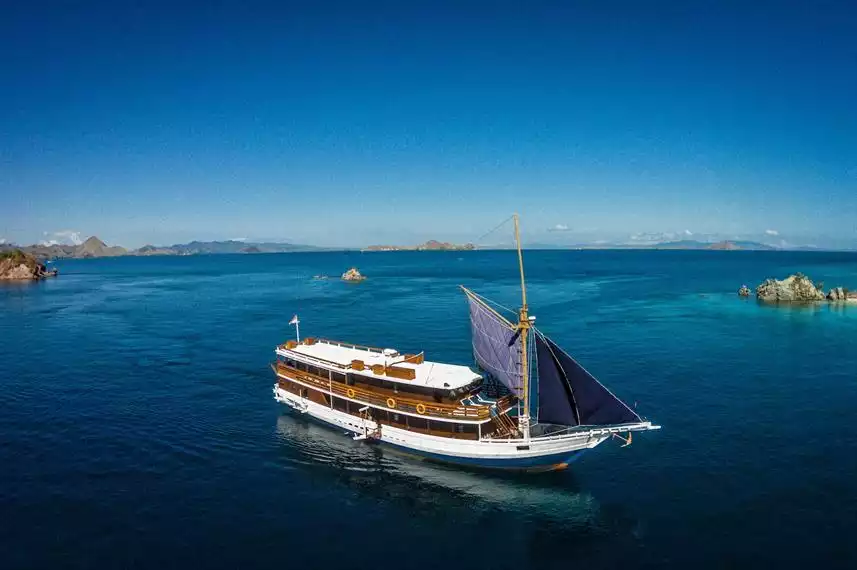 Mari Liveaboard
Pros:
Cost efficient choice​

Friendly staff and team​

Lots of sun lounge space​
Cons:
Not as big as some of the selections​
Check Price on Liveaboard.com
We earn a commission if you make a purchase, at no additional cost to you.
My excitement during the write-up of this is hard to contain. I'm dying to get out in the tropical weather amongst my favourite fish.
Mari makes it possible with their budget prices, yet high quality service. Something that's striking about this particular Raja Liveaboard is how friendly the staff are, as many of the reviews suggest- you won't want for anything.
This cruise recently underwent refurbishment, the new and improved boat is a beauty and is available for a great price. It visits popular dive sites including Banda Sea and Komodo National Park.
If you searching for a liveaboard on a budget, check out the more affordable Raja Ampat liveaboards.
Visits Komodo, Banda Sea, and the best spots in Raja Ampat.

Multiple Decks

7 Cabins
"With 567 Species of Coral and 1,100 Species of Fish, You Can Be Sure That This Area is Beautifully Diverse."
Full Raja Ampat Liveaboard Guide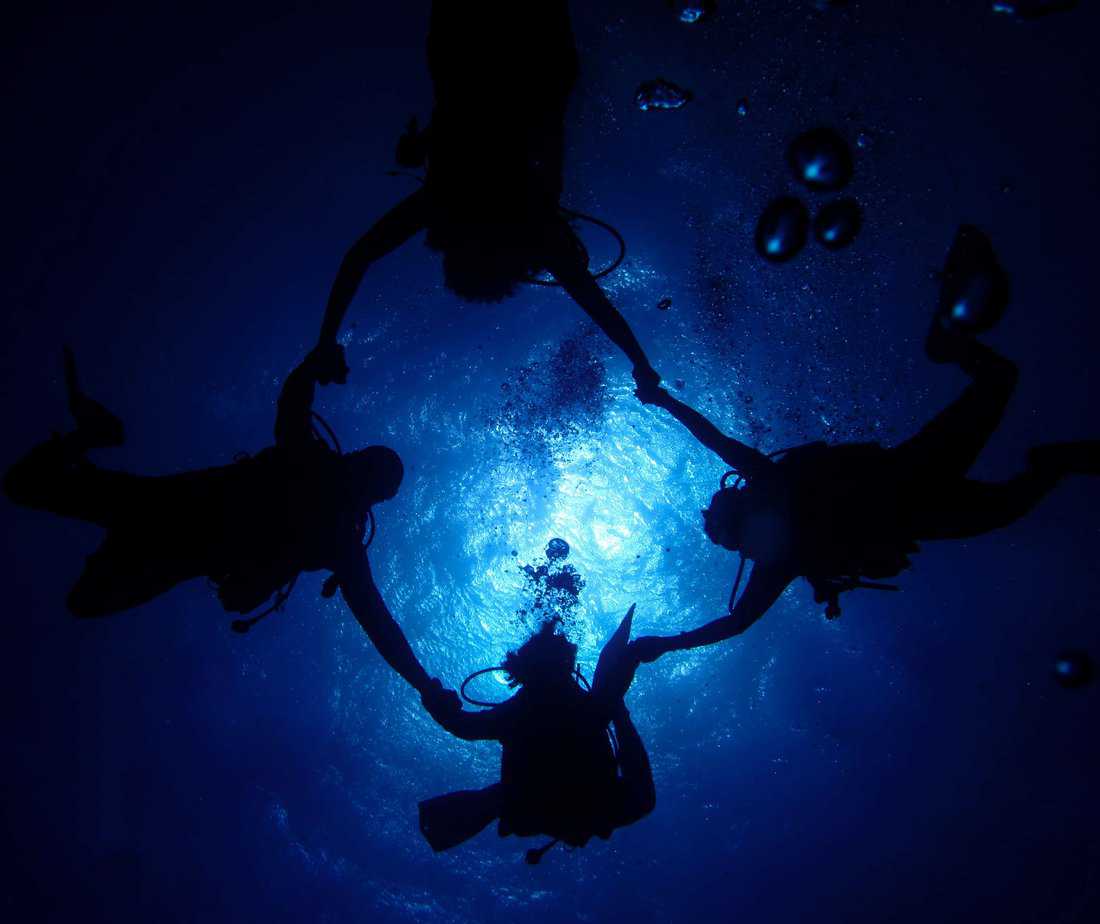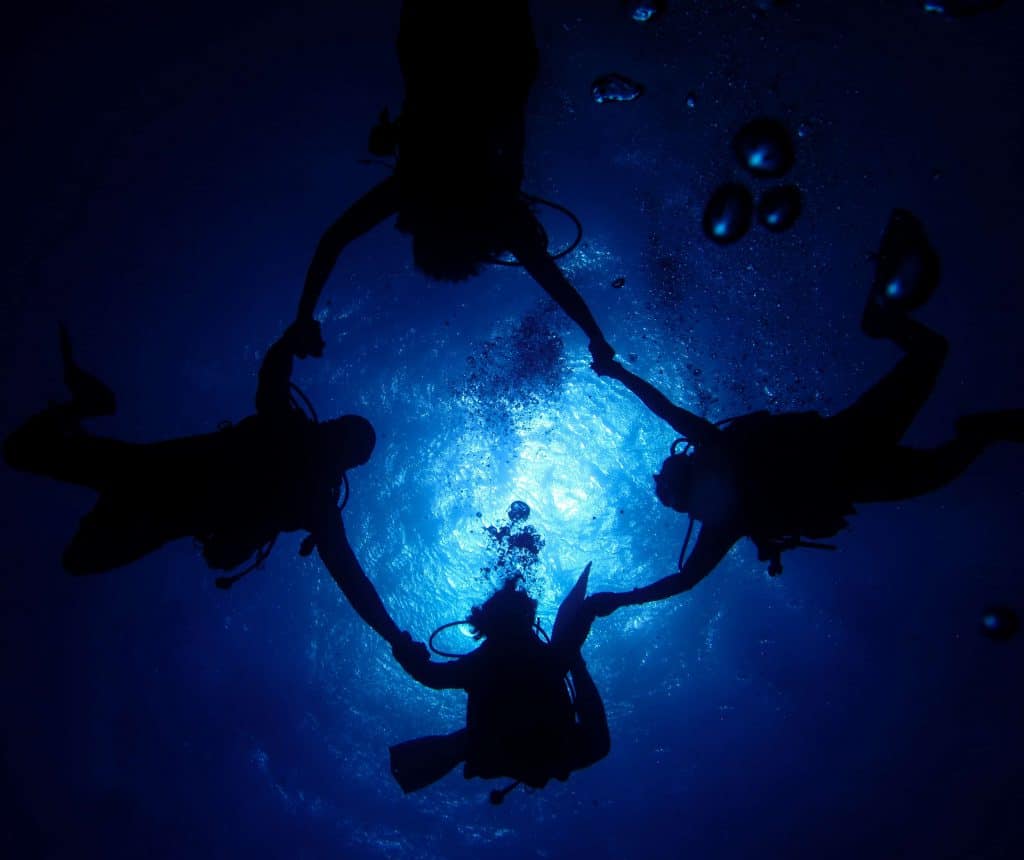 The beautiful reef travels as deep as 25-meters. On your way to depths it's likely that you will catch a glimpse of yellow snappers.
Plus, this area is frequented byfstop Wobbegong Sharks. This site is perfect for beginners, lots of operators stop off here to do some skills and checks, but nonetheless there's plenty to see here.
* This dive site is only accessible by liveaboard.
Species: Yellow Snappers, Wobbegong Sharks, Traveallies, Groupers, Seahorses.
Visibility: 100 feet/30 metres
Temperature: 84 °F (29 °C)
Appropriately named Blue Magic showcases the mystical prowess of the deep blue, going as deep as 30-meters and hosting a diverse list of species.
This is usually the second stop for divers that have already visited Mioskun. It is similar, only a little more challenging and you could see manta rays, predator fish and even cleaning stations.
Species: Mata Rays, Groupers, Sharks & Seahorse. 
Visibility: 65 feet/15-20 metres
Temperature: 84 °F (29 °C)
Sardines Reef has its own special following, locals love this area and its characteristics. It is oval shaped and goes as deep as 30-meters. The reef is around 5-meters and as the name suggests, you'll be privy to a sardine or two.
Also keep your eyes peeled for Trigger Fish, Barracuda and numerous predators.
Species: Trigger Fish, Mackerel, Damsels & Fusiliers.
Visibility: 100 feet/30 metres
Temperature: 82 °F (28 °C)
Similarly to the other locations, it comes with the chance of spotting the Wobbegong Shark. In fact, this is where you're most likely to find the shark. If you're planning a dive trip to Raja Ampat, I urge you to check this unmissable spot out.
Location: Jet Fam Islands
Species: Clownfish, Wobbegong, Manta Rays & Barracudas.
Visibility: 100 feet/30 metres
Temperature: 82 °F (28 °C)
Why Book a Raja Ampat Liveaboard?
There's a multitude of awesome dive spots in Raja Ampat. It is one of the most sought-after dive locations in the world. Many of the sites are ones you do not want to miss and for that reason, you will most likely get best value for money from a liveaboard.
If you want to stop off at more than one site and make the most of your experience, definitely look at liveaboard details. If you want to merely learn to dive and browse one location, then you can find a local operator instead of a liveaboard.
Raja Ampat Liveaboard Budget
Do you want to add Raja Ampat to your dive checklist?
You can do that at a great price. Visit a variety of diverse dive spots in Indonesia, all on one trip. If you are searching for budget Raja Ampat Liveaboards then the best choices are Mari, Ambai and Tambora.
When to Dive in Raja Ampat?
The best time to dive in Raja Ampat is between October and April. The visibility is consistent throughout the season- at between 50-100 feet. It's unusual for anything for more than light rain during this time.
Other Liveaboard Holidays
Recent Posts