The Caribbean is a beautiful spot for divers and non-divers alike, its combination of vibrant cheer and laidback lifestyle is sure to lure you in.
If you are looking to scuba dive in the Caribbean though, there are some things you'll need to know.
It's a beautiful place to dive due to the thriving sea life, sharks and the tropical reef. Plus, there's plenty of choice that includes:
Cuba
Cayman Island
Belize
Bahamas
Honduras
East of Mexico
Read on to find the Live Aboard Dive Boats Caribbean choices that I have found and reviewed. 
Quick Look: Best Caribbean Liveaboard Trips
Best Caribbean Liveaboards
Avalon 1
Avalon 2
Tortuga
Aqua Cat
Bahamas Aggressor
Belize Aggressor 3
Belize Aggressor IV
Cayman Aggressor V
Roatan Aggressor 
Why Dive in the Caribbean?
Do you love venturing to new spots?
Your next adventure could be somewhere in the Caribbean, with lots of diving holidays readily available and easy to book. We list some of the reasons to dive in the tropics of the Caribbean Sea below.
Sea Life Diversity- Most of us go diving in hope of seeing a species that we're yet to catch a glimpse of. You can expect to see an array of thriving sea life, including sea horse, sharks, queen angelfish and more.
Healthy Reef- Calling a reef healthy in this day and age is a rarity but the reefs are 'healthier' in this location. Beautifully coloured coral and sponge reef are just as exciting to spot.
Versatile Dive Spots- It isn't just for advanced divers or just beginners, there are dive spots for all levels. Find the right dive for you, we list the difficulty of dives and what one you should go for.
Things to See- Lots of fish, sharks, swim-throughs, wreck sites and even sought-after blue-holes.
RECOMMENDED LIVEABOARD AGENCY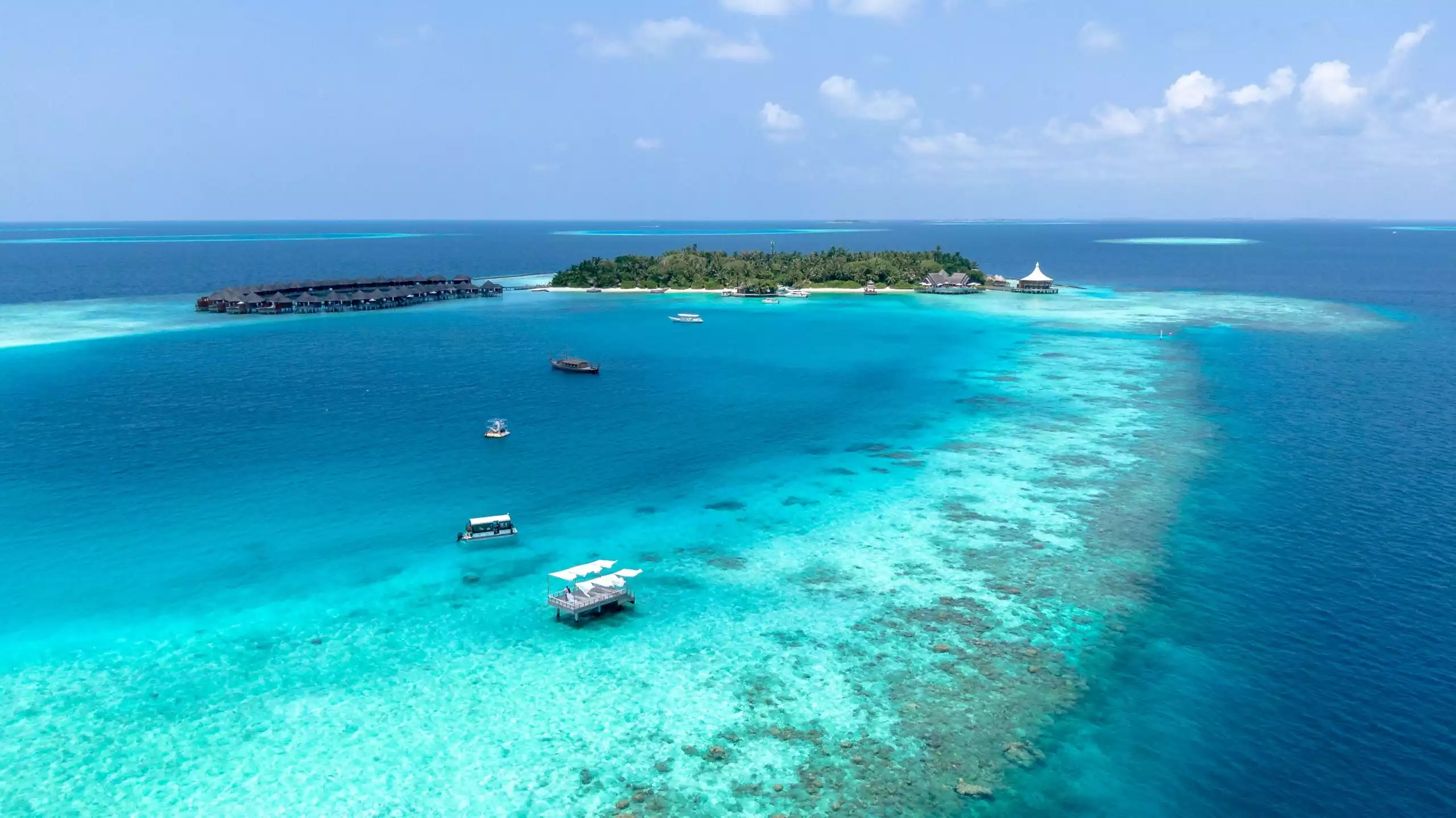 Our Top Liveaboard Caribbean Dive Holidays
Find the best Caribbean liveaboard dive holidays below, as we find the most breath-taking scenes and the specific liveaboard for you to book.
Cuba's an amazing destination and has most recently become a diving haven with a friendly community, undisturbed reefs, sharks and interactive marine animals.
You can visit spots such as Cayo Largo Del Sur, Jardines De La Reina, La Habana and Playa Giron and Playa Larga.
Expect to be mesmerised as you sail the Caribbean Sea, the Avalon trip includes a trip to Jardines De La Reina. The boat caters for 20 divers and offers a luxurious board sure to keep you snug, and fresh for the next dive spot.
It comes equipped with ten rooms, each with their own air con'. Also, enjoy the various lavish facilities such as the jacuzzi, mixed cuisine and four decks as you experience the breathtaking scenery.
Four Decks
20 Divers and 10 Rooms
Jacuzzi
Controlled Air Conditioning
Visits Cuba Mangroves & Jardines De La Reina (Gardens of the Queen)
Lots of food and variety
Cuba Liveaboard
The original edition of the Avalon is another deluxe liveaboard, only it's a little cheaper and caters for 16 divers. There are eight cabins, again they come with air conditioning.
It showcases a sun deck, enabling you to enjoy the beautiful rays and if you'd rather escape to the shade then there's a deck for that too. Sip cocktails, enjoy the diving and make use of the various amenities.
Four Decks
16 Divers and 8 Rooms
Jacuzzi
Controlled Air Conditioning
Visits all of the well-known Cuba dive spots
Cuba Liveaboard
Mixed Cuisine
Gear rental
This well-known board was created in the 1960's but since then it has been modernised, it is complete with hot showers, air conditioning and other much-needed essentials.
The lounge provides a TV, DVD player and other entertainment.
You will visit all of the sights of Cuba and will be able to enjoy your dive holiday to its fullest, and of course, it has a top deck to soak up the sun.
Although it appears basic, it is equipped with all of the luxuries you could want. Plus, you will be able to enjoy the "Garden of the Queen".
Two Decks
12 Divers and 6 Rooms
Controlled Air Conditioning
Visits Jardines de la Reina
Cuba Liveaboard
Mixed Cuisine- Vegetarian options
Gear rental
Belize has been flying under the radar for some time. It's a fantastic holidaying destination and possesses some beautiful diving spots.
Be sure to take a look at the Painted Wall, Half Moon Caye Wall and Quebrada, they're populated with species such as Moray Eels, Spiny Lobsters and Crabs.
Be on the lookout for reef sharks, dolphins and other precious species too.
The king of luxury liveaboards for those hoping to embrace some of the best wall diving in the world. Three's the magic number, as Belize Aggressor 3 stretches across 33m.
It caters for 18 divers and is a spacious deck with everything you could wish for. Boasting a full entertainment system, a sundeck with a hot-tub, bar service and a TV/DVD.
You'll also find nine rooms and three decks.
Three Decks
18 Divers and 9 Rooms
Controlled Air Conditioning
Visits the best wall diving spots
Belize Liveaboard
Local & Western Food- Beer & Wine free of charge
Gear rental
This version of the Belize Aggressor is a bigger one. Again, it's a lavish setting for all divers, thanks to the jacuzzi, sun deck and entertainment.
It can host up to 20 divers at one time and is built with 10 rooms. The on-board crew will ensure that you have everything you need, from entertainment to refreshments. The food, juice, cocktails and fruit are highly sought-after.
We recommend that you book on for 8 nights to truly make the most of this experience.
Three Decks
20 Divers and 10 Rooms
Controlled Air Conditioning
Visits the best wall diving spots
Belize Liveaboard
Local & Western Food- Beer & Wine free of charge
Gear rental
Jacuzzi
Diving on a Bahamas liveaboard is a bucket-list dream for many. It's now an accessible holiday that can be booked within seconds. Known as the place to dive with sharks, it often attracts divers from across the globe.
With so many untouched islands to see, it's the place to be for Scuba divers of all levels.
A Liveaboard is the best way to make the most of Bahamas and their 700 islands. Aqua Cat, Bahamas, is the huge boat that'll take you on your dream excursion in Exuma Cays.
The 11 cabins vary in size, providing twin, triple, double and a specific cabin 11. Some have fold-down bunks to allow for an extra two people. All provide air conditioning.
This is one of the diving Caribbean liveaboards that has it all, from entertainment to outside showers.
Also boasts a BBQ area, leisure deck, kayak, snorkelling equipment and library.
Four Decks
30 Divers and 11 Cabins
Controlled Air Conditioning
Exuma Cays
Bahamas Liveaboard
Local & Western Food- Vegan and Vegetarian available
Gear rental
Would you rather a more intimate experience on this beauty of a yacht?
The name Aggressor doesn't do this elegant yacht justice. The deluxe cabins make the stay a delight and when you add the world's best diving to the itinerary, you realise just how lucky you are.
Accommodating 14 guests with spacious rooms, you can spread out and enjoy the luxuries. They include entertainment, hair dryers, en-suite facilities and more.
Three Decks
14 Divers and 5 Cabins
Controlled Air Conditioning
Exuma Cays
Bahamas Liveaboard
Local & Western Food- Vegetarian and requests available
Gear rental
Scuba diving in Cayman Islands is one of the best choices you'll make. It's full of stunning dive sites including Trinity Caves, Stingray City and Bloody Bay Wall.
There's only one available boat to explore dive sites in Cayman Islands but that's all you need. The Cayman Aggressor is one of our favourite picks, it offers great value and lots of extravagant amenities.
Complete with 10 cabins, it accommodates 20 divers. It's newly built and provides a hot-tub, different decks, private balconies, lounges, entertainment and much more.
Three Decks
20 Divers and 10 Cabins
Controlled Air Conditioning
Trinity Caves, Stingray City and Bloody Bay Wall
Cayman Island Liveaboard
Local & Western Food- requests available
Gear rental
Upon arriving at your liveaboard, you will be briefed accordingly and also given all of the details you need to know about specific dive sites.
Before booking your Caribbean dive holiday, you will want to know a few more details.
When to Dive: The temperature remains hot all year at around 23°C to 30°C. We'd urge you to avoid diving between August and September due to the warmth and hurricane season when the seas are rough. Any other time throughout the year will be fine though.
Visibility: Just like anywhere else it depends on the specific dive site. Bahamas and Cayman Islands are renowned for immaculate visibility.
Dive Ability: Again, it depends on the particular site, the great thing about diving in the Caribbean is that it is versatile. It caters for all diving experience.
Places to Visit: We list the best diving in the Caribbean, it includes Bahamas, Cuba, Belize and more.
Not sure if diving in the Caribbean is the perfect location for you?
Why not start off by reading my blog on where you can find some of the locations for best diving liveaboards for more of a steer?
The benefits of holidaying from a liveaboard are never ending! Take a read of my full guide to liveaboards to learn more about what to expect!
Other Liveaboards You May Like
Recent Posts