Liveaboards are unforgettable experiences and it's one of the main reasons I became a diver.
Liveaboards are diving holidays that allow you to breathe, sleep and repeat. I've researched, experienced and tested some of the best diving liveaboards in the world in this ultimate guide to liveaboard trips.
It's important to take your time when booking, checking the terms and finding your preference – here are some of the best liveaboard holidays:
RECOMMENDED LIVEABOARD AGENCY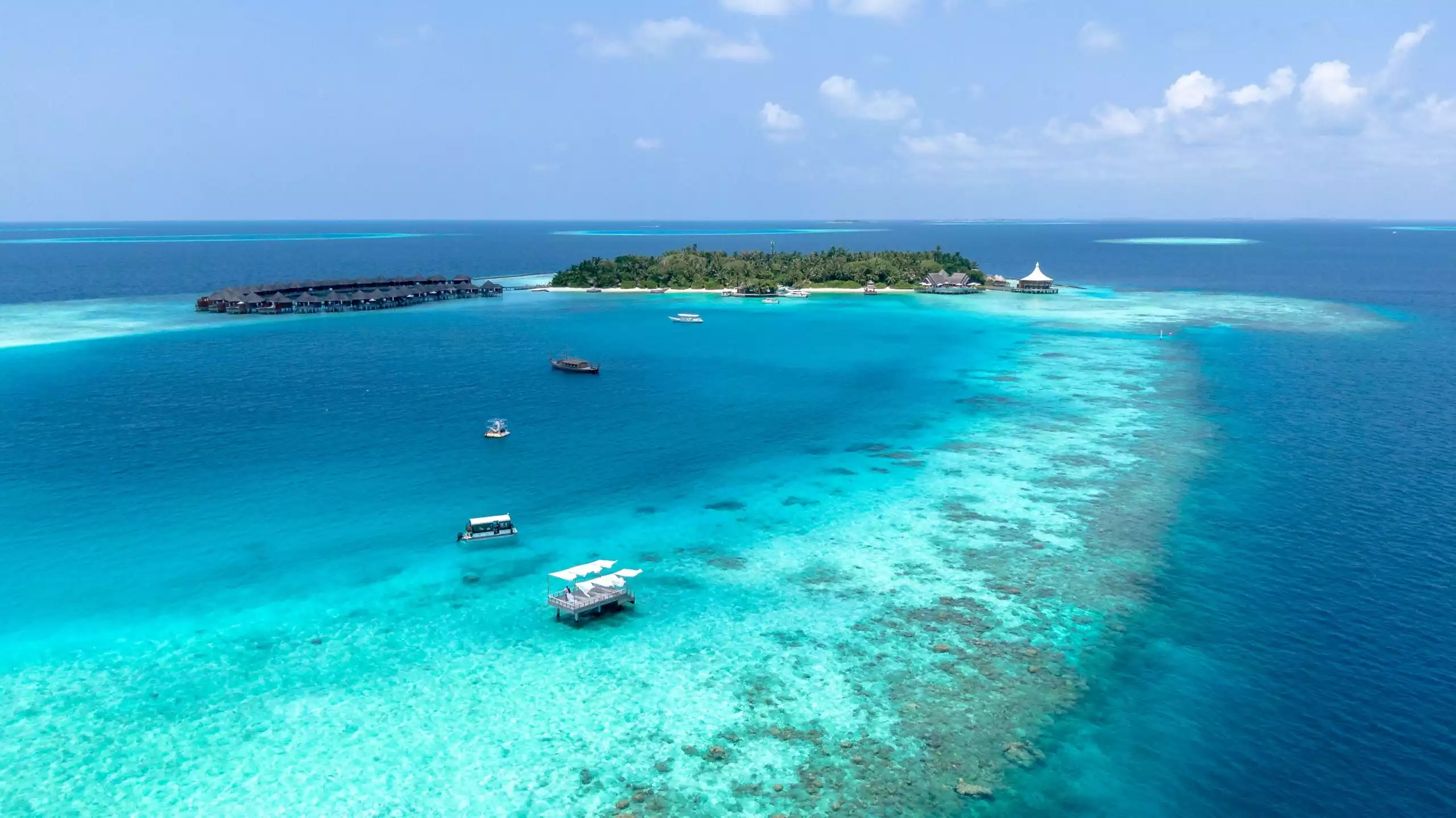 A liveaboard is a scuba diving holiday that takes place on a dive boat. It allows you to spend your entire time diving or being on board a boat with fellow divers. Scuba dive all of the best spots in a region, with 2 or 3 dives a day and then sleep on the boat.
If you're mad about scuba then you'll love this concept, it enables you to enjoy up to 11 dive sites a week, rent scuba gear and be under the watchful eye of an experienced professional. It is a holiday based on a boat, whilst you sleep, the boat travels towards your next dive site.
The vessels usually set their itineraries as 7 days, they cater food for you and have dive decks with jacuzzis and sunbeds, depending on which boat you pick.
It can be difficult to travel a country by its magnificent dive spots and that's because it's costly and time-consuming. You'd have to travel from place to place and logistically book onto all the best dive shop options. This way you can guarantee all of your favourite dives, socialise with other enthusiasts and worry about nothing else. Many of the liveaboards are also perfect for your partner who may not be a diver, there are snorkelling options and sometimes the chance to kayak.
You could travel via dive safari and sight species in the red sea, the pacific ocean, indian ocean and more.
Why Do People Book Liveaboards?
Scuba divers often book liveaboards because they're a great way to get lots of diving in and visit some of the best sites in the world that can only be accessed via liveaboard trips. Liveaboards are great to socialise with like-minded divers, view the best dive sites and enjoy a diving holiday.
Here are reasons to book a liveaboard diving trip:
Dive Around the Entire Region
Liveaboards make dive logistics easy, for instance, diving in the Bahamas can be difficult to organise if you're trying to dive multiple times per day. But that's why it makes sense to book a liveaboard and dive each day, this will allow you the opportunity to check out several sites including Exuma Cays & Tiger Beach.
You can visit up to 11 different dive sites in one region. Doing this through a liveaboard saves you a fortune and enriches the experience of liveaboard diving.
Access the Best Dive Sites
There are exclusive dive sites that are remote and can't be accessed on a day trip. Liveaboard diving can gain exclusive access to sites such as Galapagos Liveaboards.
Many of the dive sites that can only be accessed by liveaboards are often some of the most sought-after due to their protections and thriving marine life. Your computer will be adding to the logged dives, with you adding more dives to your artillery.
Plenty of Diving
You can't get more diving than a liveaboard – you get to literally sleep, dive and repeat. If you're a dive fanatic then there's no better way to spend your holiday than liveaboard diving.
I enjoyed over 9 dives in a week during a Thailand Liveaboard, diving and spotting beautiful species and eating fresh fruit and Thai cuisine on-board.
Professionals to Aid You
Every liveaboard boat comes with not only handy dive guides and catering team but they're a team of professional divers with years of experience. These divers have visited the exact same dive sites time and time again, they are there to help you and for your own safety.
It's always great to have experts with you and although you may have lots of dive experience yourself, it's still great to have scuba diving instructors that are used to diving in these exact spots.
Dive instructors are a huge part of a liveaboard holiday, that's why I believe you should make sure you're well-researched on an operator, dive site and company.
Meet Other Divers
One of the most amazing things about liveaboard diving is that you meet other scuba divers, which means you will enjoy meeting a number of like-minded people. There's something riveting about most liveaboards and much of that comes down to the company, finding fellow divers and learning the dive site with them.
You will be joining a new dive buddy and sharing your passion with other fellow divers. You will be with a dive buddy and even the most introverted tend to bond well with other like-minded scuba divers.
New Experiences
Embrace the underwater adventure as you accumulate dive hours in some of the most prestigious sites, you won't believe some of the unforgettable and unrivalled experiences you get when booking onto a week-long liveaboard holiday.
These liveaboard diving trips are quite something and my first liveaboard experience is still engrained into my memory as I got to visit places I would have otherwise missed. I highly recommend trying a dive safari, and I feel it's best to pick carefully prior to committing.
Luxurious Cabins & Communal Areas
As much as the main aspect of a liveaboard is about diving, it's important to enjoy comfort in your "down-time" and that's what these liveaboard dive boats provide. There are lots of different types of liveaboard boat trips and cabins.
Different liveaboards come equipped with different features including:
Double or single cabins
En-Suites
Jacuzzi
Sun Lounges
Entertainment Lounge
Dining Room
Wi-Fi
Rent Equipment
Although you're free to take your own equipment it comes in handy having a liveaboard diving trip that provides some of the equipment. You can rent masks, fins or buy diving nitrox courses. Before booking the liveaboard trip check to see if they rent dive gear.
Generally, it's a simple case of filling in a rental form, paying for the equipment and returning it after your last dive. You will be required to take your own dive computer.
How to Choose a Liveaboard Dive Boat?
There are various factors that come into play when picking a liveaboard boat. This includes the liveaboard diving destinations, marine life, experience required and more.
Here's what you should consider when making your choice.
Diving Destination
One of the first things any scuba diver takes into consideration is the diving destination and luckily there are many beautiful places to dive in the world.
Some locations have underwater ruins, dive-throughs, washing machines or specific species such as sharks.
Certain locations are known for different fish species, sharks and coral.
Budget
It goes without saying that when picking a liveaboard trip you will want to take budget into consideration. Luckily, there are lots of different types of trips. You can pick different durations with the chance to enjoy days, a week or weeks of diving that all match your budget.
The liveaboards vary from budget to luxury options and the destination also makes a difference to the price.
Marine Life
Marine life changes depending on your location, if you're looking for hammerhead sharks, whale sharks, reef sharks, manta rays and more then you will want to go to the likes of the Bahamas or elsewhere.
You can also find certain liveaboard dive trip areas with a marine park.
Level of Diver
Some dive sites are for advanced divers, you may need to be an experienced diver for different dive spots in Belize. There are various sites known as washing machines that have a current and can be tricky.
Check the level required for you to dive into specific areas. There are many different locations and sites that are perfect for beginner divers.
Liveaboard Package
Take a look at the entire package, this includes the liveaboard itineraries. How many dives per day are expected, where are you visiting and what liveaboard boat will you be using. Some boats have the opportunity for a number of night dives and also visit exclusive national parks.
As well as experienced divers enjoying these liveaboards, you can also look for liveaboard boats that cater to non-divers. This often includes lounging in the sun, on-board entertainment and snorkelling.
Many of the liveaboard trips also boast other add-ons with underwater photographers following you, they go completely unnoticed but often snap up natural and amazing shots that you can buy at the end of the trip.
Most Popular Liveaboard Diving Destinations
We've searched through the most popular dive destinations so that you don't have to. Take a look at the best liveaboards using our picks below.
Travel the Indian ocean with some of the best dive safari trips in the world. Maldives has some amazing sites that offer sightings of sharks, manta rays, hammerhead sharks, thriving coral reefs and more.
Reef Sharks
Hammerhead Sharks
Manta Rays
Emperor Explorer
Horizon
ScubaSpa Ying
Sun Island
Broken Rocks
Rainbow Reef
This is an amazing dive holiday option and the country is home to some of the most amazing diving experience. The Maldives is a paradise-setting for not only land holidays but for a range of different diving spots. For the most part, you will need to book up with a resort, which is often costly. To get the most bang for your buck you will want to book on the liveaboards in the area.
Dive around some of the best diving sites in the world. Use our full Maldives Liveaboard Diving for everything that you need to know.
As a scuba diver, Thailand is one of the most well-known locations for scuba diving. It also comes with a list of popular liveaboard destinations in Similan islands and coast around the Andaman Sea and Gulf of Thailand for amazing sites.
You can find whale sharks, manta rays and different sharks. Find out more about the liveaboard trip options with our full Thailand Liveaboards.
Barracuda
Manta Rays
Whale Sharks
Sawasdee Fasai
The Junk
Camic
Koh Tao
Koh Phi Phi
Similan Islands
Speaking of the Andaman Sea, you can enjoy the Andaman Liveaboard, which is known as the ultimate guide of this ocean. Find the best liveaboard diving for you and find out where all of these boats visit. There's no shortage of liveaboards in Thailand, find all of the best diving and boats using my help. They have something for everyone, with boats for different budgets and preferences. Find jacuzzis, sun decks or go for something a little more simple.
You won't get a more affordable liveaboard than the ones in South East Asia.
The Galapagos Islands Liveaboards
The Galapagos Islands is another destination with lots of remote islands, meaning that scuba divers can only truly enjoy the diving experience by liveaboard. The Darwin Islands are famous and that's for the diverse animal life including sea lions, turtles, sharks, dolphins and more.
Sharks (28 different species!)
Yellowfin tuna
Baracuda
Tiburon Explorer
Galapagos Master
Humboldt Explorer
Cousins Rock
Cape Marshall
Darwin Islands
Get multiple dives around the Pacific ocean with popular liveaboard destinations in Galapagos. As well as having a variety of sites, and species – you will also find a range of fleets. They have the Tiburon Explorer, Aggressor and the Humboldt Explorer.
The Bahamas Liveaboard Diving
Diving in the Bahamas is one for the bucket list, read our full guide and review of Bahamas Liveaboards.
Diving in Bahamas is a popular choice and with many remote places to visit, it is often recommended that divers check out the liveaboards. Not only do you save time from travelling but also get your money's worth.
Tiger sharks
Dolphins
Whale Sharks
Bahamas Master
Aqua Cat
Bahamas Aggressor
Tiger Beach
Jeep Reef
Lost Blue Hole
The Bahamas is a Caribbean destination with some of the most incredible dive spots and that's why many scuba divers flock to the country. It is ideal for shark diving with their protected areas and thriving marine life. It's easier to travel by dive safaris as you will then be guaranteed a place at the best dive spots and all of your travel is taken care for you.
One of the hardest aspects of diving in the Bahamas is the logistics, preparing travel to each location and different dive boats to take you out can be difficult, costly and time-consuming. That's why the Best Bahamas Liveaboards is a good place to start for finding the best liveaboard trip options.
Find the different fleets and check out the various packages available online. I have done all the hard work for you and all you need to do is take a look at the latest reviews. Bahamas has beautiful weather and underwater ventures.
You will also find these boats great if your other half does not dive, as there is usually an option for snorkelling or enjoying private beaches. Be sure to take a look at the booking information and the itinerary of the trip.
Australia is famous for liveaboard diving trip options with Osprey Reef and other atolls to embrace. You can even enjoy Great Barrier Reef liveaboard trips. 
As you can imagine they're full of sharks, manta rays and other amazing scuba diver sights. Find the different dive safaris and liveaboard trip choices. Make the most of the Indian Ocean or the Pacific Ocean during the incredible dives throughout the day.
Sharks
Manta Rays
Whale Sharks
Ocean Quest
Spirit of Freedom
Rum Runner
Great Barrier Reef
Holmes Reef
Whitehaven Beach
For some reason, many divers forget that liveaboards are an option in Australia. Although Aus is also the home of many great dive centres, it is still worth utilising the boat trips. If you want to fit in all of the amazing and highly talked-about dive spots then you will want to make the most of the liveaboard options.
Take a look at my favourite Australia Liveaboards and be sure to do your research before booking. My advice would be to only use Liveaboard.com of Dive Booker after hearing stories about people using smaller operators that aren't as trusty. Always opt for the most trusted liveaboard holidays.
It is also worth making sure they have stringent environmental policies, as you would with any tour provider. We are all aware of the pressure that this sensitive ecosystem is now under and we want to minimise our footprint as much as possible.
Egypt / Red Sea Liveaboards
Egypt is always a memorable experience and not just for the ancient pyramids and historical legends but they are also a country with beautiful diving.
Tillis
Blue Seas
Emporer Elite
The Brothers
Marsa Alam
The Deep South
The Red Sea Liveaboard diving options could contribute to a sighting of beautiful species – with many liveaboard trips boasting the potential to see whale sharks, reef sharks, sea turtles and manta rays. Egypt is a hot spot for diving and it is very accessible. The diving isn't expensive, but one thing I recommend is being well-researched before undergoing your expedition. Make sure you are with a trusted school or with a liveaboard that's been reviewed.
If you are hoping to enjoy alcohol on your journey then you may want to opt for the Red Sea Aggressor. As a Muslim country, there aren't many boats that have this option in the area.
Find out more with our full list of the Red Sea Liveaboards. If you want to enjoy red sea diving then a liveaboard diving holiday is the best way to do so.
Belize Liveaboard Dive Trips
Belize is a hidden gem when it comes to scuba holidays – not only is it host to beautiful landscapes but it also offers some of the most amazing sea life. The country is situated between Guatemala and Mexico.
Manatees
Dolphins
Whale Sharks
Belize Aggressor III
Belize Aggressor VI
The Blue Hole
Shark Ray Alley
Ambergris Caye
Home to blue holes, shark alleys and famous dive sites – you can be sure to get your money's worth on the Belize liveaboard boats. You have something for everyone on these boats with different types of challenges and enjoyment. You can take a look at the sharks and other species or you can make the most of the blue holes. You're unlikely to ever see these kinds of sights again, check out the beautiful pictures of the blue sea in Belize.
You can opt for the Belize liveaboards to make the most of it, visit different sites and before booking be sure to check the level of experience that is required, as it can change between the boats in this destination.
Although part of Central America, we also class this dive trip as a Caribbean one with the boats being located on the Caribbean Sea.
Find the best Cuba liveaboards using the help of my research. I have talked to a number of friends that have dived in Cuba and enjoyed every second of it. Look out for sharks, large groupers and marine turtles.
Cuba is a well-known holiday destination but it's often overlooked for the diving that's available. The country is the humble abode to beautiful marine life and you can visit the protected Gardens of the Queen.
Triggerfish
Rays
Goliath groupers
Garden of Queens
Cayo Caco
Bay of Pigs
Access to many of the best sites requires you to visit on a liveaboard and cannot be enjoyed through regular scuba diving schools. Travel from the US can sometimes be enjoyed through education purposes for divers.
It is often overlooked and really shouldn't be – it has a range of sites and places to visit. The boats are reasonably priced and easy to book.
Fiji dive safaris are something else, the entire country is red hot with marine life, unreal diving and all-around good vibes.
Fiji is known for their beautiful beaches but you will also discover underwater beauty when scuba diving. Again, this is a country with diverse sea life and lots of species. Find out more with our full review and guide on Fiji Liveaboards.
Sharks
Manta Rays
Whale Sharks
Reef Endeavour
Fiji Princess
Nai'a
There are lots of luscious places to enjoy depths in Fiji, some of their known spots include Taveuni, Beqa Lagoon and Viti Levu. The deep blue in the tropics is something to behold, visit the beautiful country and enjoy their local food on board as you fuel up to dive in incredible sites.
Look out for whale sharks and many other mystical creatures as you look to embrace your liveaboard exploration.
The Caribbean is a popular choice for scuba divers, snorkelers, and travelers who want to experience the Caribbean Sea up close and personal.
Shark fans will enjoy the world-famous shark dives in the Bahamas, where you can dive with hammerheads, turtles, eagle rays, and reef sharks. During this shallow dive, you can watch shark action around you when kneeling on the sandy bottom.
Queen angelfish
Stingrays
Sharks
Jardins de la Reina
Saba & St. Kitts
Big Mama's Reef
The Caribbean offers a wide range of destinations to explore on a liveaboard. Some popular destinations include Cuba, Cayman Island, Belize, Bahamas, Honduras, and the East of Mexico. You can learn more about these with our Caribbean Liveaboard guide.
Liveaboard diving in Saudi Arabia presents an excellent opportunity to explore unique diving spots that are yet to be discovered by the masses. Despite being a relatively new destination in dive tourism, Saudi Arabia promises an unforgettable experience for divers.
With its border along the Red Sea, Saudi Arabia boasts a unique location that attracts divers seeking to explore the underwater world from this side of the Red Sea.
Jabal Al Lith
Boiler Wreck
Seven Sisters
There are numerous dive spots in Saudi Arabia featuring a range of underwater landscapes, such as coral reefs, sunken ships, caves, and underwater walls.
The Red Sea is known for its vibrant coral reefs and diverse marine life. Divers can encounter colorful fish, sharks, dolphins, rays, turtles, and a wide range of reef species.
Flights from numerous international destinations can reach Jeddah, and typically, the liveaboard operator will make arrangements for transfers to the relevant ports of departure.
Liveaboard diving is a popular choice among divers who wish to encounter large pelagics in Mexico. Opting for a liveaboard trip means you get to explore some of the most stunning dive sites located on the west side of Mexico. The dive sites here are renowned for their impressive marine life, rather than their colorful reefs. However, the fascinating marine life is so captivating, you won't even miss the colorful reefs.
Manta Rays
Sea Lions
Whale Sharks
Valentina
Solmar V
Nautilus Explorer
Socorro
Guadalupe
Sea of Cortez
Moreover, you will rent top-notch cabins with all the necessary amenities and facilities during your stay. It's a lot like a cruise trip tailored for divers, where everything is taken care of, and you can quickly dive into the beautiful waters of Mexico. If you are still uncertain about this kind of trip, refer to my full review for Mexico Liveaboards for more information.
The country is renowned for its diverse marine life, colorful coral reefs, and crystal-clear waters, attracting many scuba divers and snorkelers. Diving in the Philippines is possible throughout the year, although the conditions may vary depending on the season. From March to June, the dry season is typically considered the most favorable time to dive as the water is warmer and visibility is better. Nonetheless, from September to December, typhoons may affect dive conditions.
White tip sharks
Barracuda
Sea turtles
Solitude One
Seadoors
Discovery Palawan
Tubataha Reef
Moalboal
Malapascua Island
Cebu Pacific and Philippines Airlines operate frequent flights to Puerto Princesa from Manila and Cebu City. For travelers coming from Southeast Asian countries, direct flights to Manila or Cebu City are available. International flights usually route through the region before heading into the Philippines.
Indonesia is a true haven for scuba divers, boasting 34,000 miles of coastline, 11,000 unoccupied islands, over 500 coral varieties, and many fish species, making it an ideal destination for diving enthusiasts.
This country offers many stunning and ecologically diverse dive sites to explore during live-aboard trips. These sites are in various regions, such as Raja Ampat, Komodo, Bali, and the Banda Sea.
Raja Ampat Explorer
Tiare Cruise
Coralia
Forgotten Islands
Banda Sea
Alor
International flights to Bali depart regularly from around the world, often with a transfer to a nearby Southeast Asian country like Kuala Lumpur or Singapore. If you're in Southeast Asia already, direct flights are available. Standard itineraries for liveaboards departing Bali are usually Komodo-bound. However, they stop at premier Lombok dive sites, such as Moyo, Satonda, Gili Banta, and Gili Lawa Laut. Extended itineraries may venture farther east from Komodo to Flores and Alor for serene, world-class diving without the crowds.
Hawaii is a true paradise that offers a variety of natural wonders, including beaches, mountains, rainforests, temperate forests, waterfalls, volcanoes, and top-notch scuba diving spots. Due to a limited number of dive liveaboards, Hawaii is considered a highly exclusive dive destination.
Green Sea Turtles
Humpback whales
Manta Rays
Kona Aggressor II
Safari Explorer
The Big Island
Kailua Kona Coast
Molokai
Hawaii is an ideal destination to visit all year round, thanks to its tropical climate. However, the weather conditions can differ significantly from one location to another due to the vast geographical diversity. For instance, the west coast of the Big Island, where many stunning dive sites are situated, mostly experiences sunny days and low average rainfall. Additionally, visitors can witness a large number of humpback whales from December to May every year.
How Much Does a Liveaboard Cost?
Liveaboard diving costs between $500 and $10,000 but this comes down to the type of liveaboard boat, the destination and the duration you wish to book for. There are options for all budgets, it's best to shop around before booking.
If you're looking to rent scuba gear then you will need to factor that into the costs. You will be better off using your own scuba equipment. Be sure to check out scuba gear such as scuba masks, scuba fins and dive computers. Liveaboard diving can be costly but when you calculate the time saved and money saved on travel and food, you start to understand why they're well worth their weight in gold.
Tipping Staff
This aspect of costs is often unclear and can make different divers feel a little awkward, that's why it is an important element to research before enjoying your adventure.
Most staff are there for their dream and aren't necessarily paid too well, that's why it is always a nice gesture to tip. In fact, the dive staff usually rely on tips from customers. It's a lovely thing to do and you should not feel rude about offering a tip at the end of your trip.
Generally, tips are split between all of the boat members but this can depend. Check out their rules and how percentages are measured for tips.
What to Pack for a Liveaboard Trip- the Essentials?
It's key to have a packing list for a liveaboard diving trip, here are the essentials that you'll need:
Scuba Gear – Some liveaboards have rental gear that you can use but you will need your fins, a mask, bcd, rashguard and all other diving equipment.
Dive Computer – Most equipment can be rented on the boat, but a dive computer will not be available on the boat. They are the most expensive aspects of most divers' repertoire. Bring your own and if you do, familiarise yourself with it before the trip. Don't worry if you're new, there will be people to help you but it is important to be versed beforehand.
SMB – An SMB is an essential, you should always have one with you on any dive. Most liveaboards have this on-board, but it's worth packing your own.
Wetsuit – A wetsuit is part of your gear but it deserves a special mention – they keep you protected and even though you can hire them, it is best to take your own. That way you know you're comfortable with a suit that fits. Remember, you will be carrying out lots of dives in a short space of time, comfort is imperative.
Rashguards – Another clothing accessory includes rashguards, they are versatile and easy to pull on and off. This makes them ideal for not only diving in general but for liveaboards too. You can stay protected in between dives or whilst at the surface of the water, avoiding the potential burns.
Dry Bag – A dive backpack is important for all dives, you don't want your phone or other items getting soaked when on the boat. Diving backpacks and dry bags are great additions and are well priced. They scrunch up and are secure, ensuring all of you items can stay dry on the deck.
Comfies – Ensure you pack clothing for around the dives, you may want flip-flops, shorts and clothing for lounging in between dive safaris. As well as having dive clothing, don't forget that you will want to stay comfortable in between.
Sickness Tablets – Motion sickness meds could come in very handy, even if you aren't one to usually be affected with seasickness, it's worth taking some tablets just in case.
Sun Screen – You will be on the boat and no doubt enjoying the sun, don't underestimate it. Try to find reef safe cream.
Underwater Cameras – Every underwater adventure should have an action camera. Get your Go Pro at the ready and bring chargers, batteries and your housing.
Can Those That Do Not Dive Go On Liveaboards?
Many liveaboards also cater for non-divers with a snorkelling option and plenty of other activities. Liveaboards are mostly for a diving experience but you can also snorkel, enjoy the sun decks and if you're lucky, embrace a jacuzzi.
This works well because some divers may want to share a diving holiday with their partner, if their partner isn't a diver, there's still lots to do and it's not all liveaboard diving.
How is a Typical Day on a Liveaboard?
Liveaboards depart in the morning and travel towards the best diving spot and remote islands. Before the dive holiday begins you will have a full itinerary and you can also ask the dive guides.
Here's a typical day of liveaboard diving:
You will wake up around 5 am and be in the sea for 6 am before breakfast
You then get a chance to eat breakfast, relax and hopefully enjoy the rays
A daily briefing then followed by your second dive before midday
Have dinner and help yourself to fruit
Check out natural habitats and educate yourself on your third dive
Some boats have the option of night dives
Enjoy your night with the TV in the entertainment lounge, the jacuzzi or spend time in your own cabin
Each dive safari is different, it comes down to the operator and the area, a red sea dive will be different to a dive safari in Thailand.
Each liveaboard and destination comes with its own adventures but generally, there's specific routines and features that you can expect on each liveaboard boat.
Here are some of the things you can expect on your liveaboard holiday:
Accommodation
Liveaboard accommodation is a cabin, these cabins vary greatly depending on the budget, the boat and your preference. Some cabins are small single cabins where you'll be placed alone whilst others have double or even quad cabins.
If you are going alone and you're worried about who you'll be placed with, don't worry, the operators are generally great, they will place you with others of the same gender and you can always get in touch with any queries.
Here are the different types of cabins:
Single Cabins – These are more expensive as they allow you privacy. They come with one single bed and are usually small.
Double Cabins – Double cabins are great for those that go as a couple, they have a double bed and again, you can enjoy your own privacy.
Quad Cabins – Quad cabins and any other cabins similar are shared. They sometimes have two bunk beds or four single beds.
Other assets to consider include air conditioning and televisions. Personally, I always like to find liveaboards that come with air-con. They are often small spaces, but that I don't mind as you barely spend time in your room. You are on the deck and underwater for the most part.
Luxury boats come with jacuzzis, plenty of sun loungers and different decks. Decks can include a spot to sunbathe, get in a hot tub or eat. The larger boats even have a communal entertainment lounge with a television.
The best way to find out more about accommodation is to simply read reviews, research the specifications and check out the pictures.
Food & Drink
Food and drink vary from boat to boat, but you will often find that the staff serve up authentic food from the local area. This adds to the holiday with you still being able to experience the local cuisine whilst out at sea.
Enjoy curries, native dishes and there are always refreshments such as fresh fruit and water available between dives.
The food is served up and you're then allowed to help yourself. Fruit is always available and is often delicious with it being picked and ripened locally.
Alcohol on the other hand depends on the liveaboard package – some boats ask if you would like an add-on. Other liveaboards allow you to bring your own alcohol. It does vary and that's why it is always best to check. For instance, the red sea dives often lack alcohol due to the culture in the Islamic areas but if you do have the option of the Red Sea Aggressor that serves up beers and wine.
Safety
Safety is imperative on all dives and that's why they will not allow overdrinking on the night or to drink alcohol in between dives. The dive guides are highly-trained and experienced divers.
The staff speak English and are accessible whenever you need them. Upon boarding they will go over the safety rules and brief you on everything, they also do the same before each dive. Any questions can be asked and their priority is to keep you safe and comfortable.
In an emergency, staff will ensure you're safe and clear on what to do in extreme circumstances, you can be assured that you're in safe hands.
This is our best liveaboards, liveaboards guide, ultimate liveaboard guide for everybody looking to enjoy an unforgettable and mystical experience beyond the waves.
Liveaboards are a dream and any enthusiastic diver is sure to have the time of their life on them. They aren't cheap or something that should be done on a whim. Even though booking last minute is fine, that doesn't mean you should skip the research. I'd advise you to research the cabin, reviews of the liveaboard, the destination and what gear you require.
Once you are happy, you should absolutely book a time to remember with what will sure to be something you think about often.