Indonesia is an astonishing destination, embrace the many Best Indonesia Liveaboard Diving holidays that I have found and reviewed.
Home to over 3.1 million square km of beautiful, sparkling water, Indonesia has long been a favourite diving and water sports spot for people worldwide. What's more, there are plenty of fantastic resorts and thousands of islands for you to discover, each home to the most incredible dive sites.
Indonesia's unspoilt diving adventures await you. Why not take on a liveaboard trip to experience the crystal dives for yourself?
I've lined up this guide to some of the best liveaboard holidays in Indonesia for you below. However, before you go anywhere, it is obviously going to be worth clueing up on a few facts.
Best Indonesia Liveaboard Destinations
RECOMMENDED LIVEABOARD AGENCY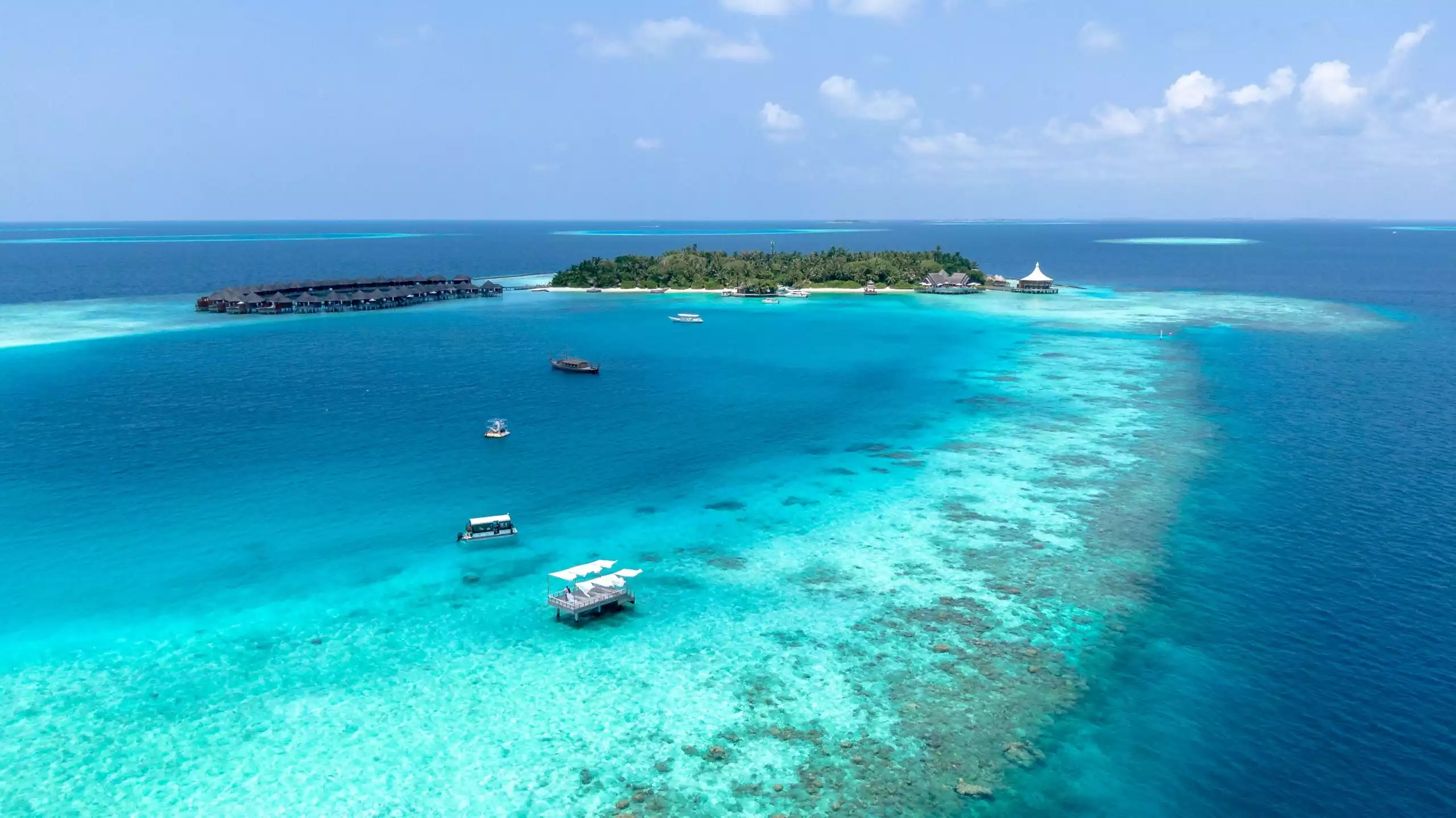 Best Indonesia Liveaboards
If you are searching for liveaboard diving in Indonesia then we have found all of the best dive sites and boats below.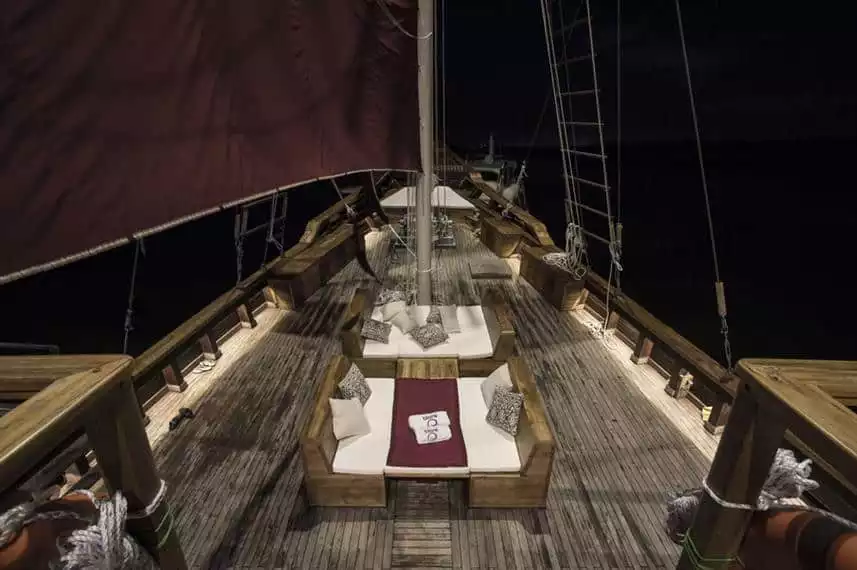 Tiare Cruise Liveaboard
Pros:
It visits Komodo National Park too​

Lots of food choices for vegans and veggies​

Lots of decks and space to chill out​
Cons:
There are cheaper options​
Check Price on Liveaboard.com
We earn a commission if you make a purchase, at no additional cost to you.
Indonesia is a favourite for many scuba divers and is the home to the best dive sites in the world. 
Visit the Banda Sea and other pockets of complete beauty during this diving trip. Dive safaris of this sort are life-changing experiences sure to be etched into your memory. 
Tiare Cruise is a trip full of world-class diving opportunities. The boat comprises of facilities to host up to 12 divers and you can enjoy up to 36 dives over a period of 2 weeks. 
Enjoy different dive destinations with the forgotten islands and the chance to embrace Komodo diving.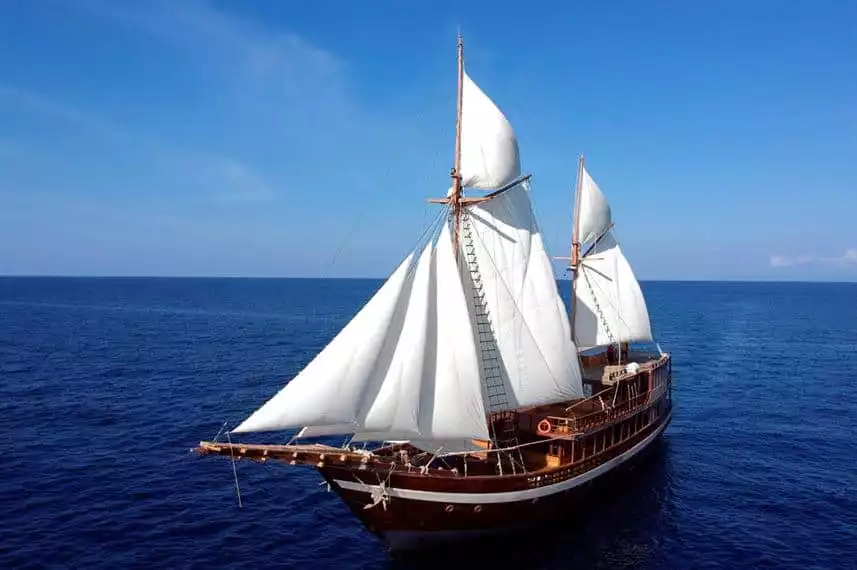 Coralia Liveaboard
Pros:
New boat with modern facilities​

Friendly staff and lots of experience​

Lots of luxurious lounges and decks​
Cons:
It costs over $350 per night​
Check Price on Liveaboard
We earn a commission if you make a purchase, at no additional cost to you.
Diving Komodo is a life's dream for many scuba divers, know you can realise it with this exciting cruise. 
The boat is known for having the most amazing dive site visits and dive guides to match. The friendly staff ensure you feel at home, with a relaxing deck, entertainment lounges and places to soak in the sun. 
Other than chilling, catching rays and eating, you will be non-stop diving with up to 4 dives per day. Due to the sheer volume of dive sites in the region, you can enjoy lots of liveaboard diving in Indonesia. 
Dive the Indian and Pacific oceans with a professional crew there to teach you. 
This is the perfect liveaboard for passionate divers looking for a holiday full of non-stop scuba.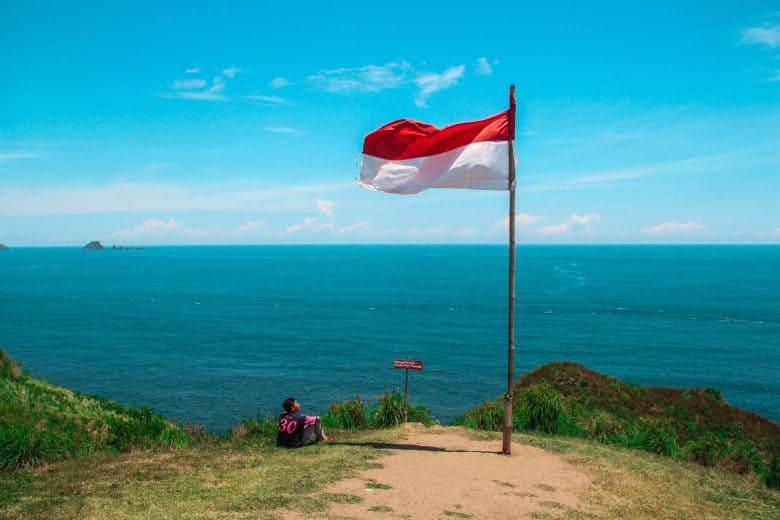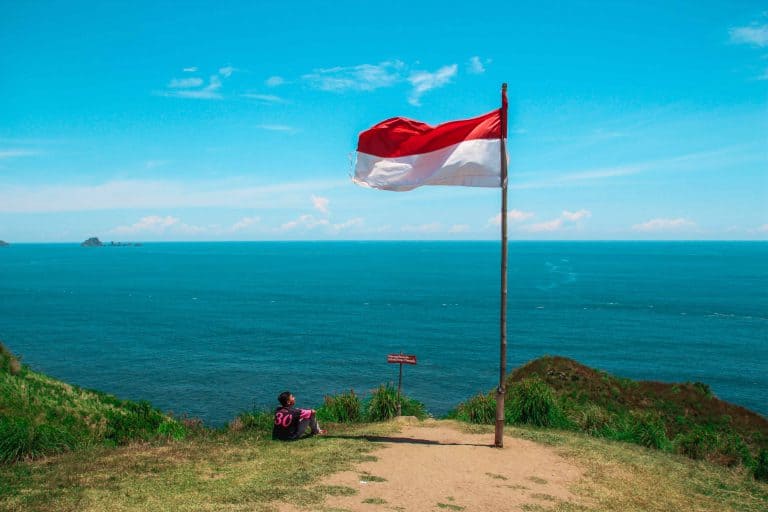 Indonesia is a positively spectacular part of the world to go diving in. While many people may head to the Caribbean or somewhere else out west, the Indonesian islands have some incredible experiences waiting for you to uncover.
Thousands of Beautiful Islands – If you like discovering new places and want to really take on an island holiday with a difference, take in one of 17,000 of them from the comfort of your own liveaboard vessel!
Wonderful Climate – Indonesia is famously balmy all year round. Naturally, you're going to want to take more than a dip or two to really cool off!
Coral and Marine Life Galore – Indonesia is one of the most diverse marine ecosystems on the planet. You'll find more than 3,000 different fish swimming about in the island waters! You'll also get to spy some of the 600 different species of coral that live here, too. The Coral Triangle is world-famous, in fact, as it's said to be brimming with biodiversity – there's nothing quite like it.
Luxury and Themed Vessels – As Indonesia is an open secret amongst divers, you have access to hundreds of different themed and luxury vessels to dive from. We're going to cover just a few of them in this guide – but that should be more than enough for you to get started!
There is no better way to explore Indonesia than by living on a boat!  There are so many benefits to jumping on a liveaboard – you can get a taste of the action by reading my full liveaboard diving guide!
Our Top Liveaboard Indonesia Dive Holidays
Check out our complete guide to the very best in Indonesia liveaboard dive holidays below. Each of the holidays we've picked has tons of wonderful dive spots on offer, as well as fabulous hospitality.
Bali is, of course, one of the best-known Indonesian islands. It's also one of the most famous diving zones in the world, and it's hugely popular with visiting tourists. Plenty of liveaboards actually start in Bali and head on towards Komodo and Raja Ampat.
Popular diving spots in Bali include the likes of Menjangan Island, Crystal Bay, the Pemuteran Temple Garden, and Manta Point, out in Nusa Penida. It's a fantastically diverse region with lots of wonderful wildlife and sparkling waters to take in.
Adelaar is a fantastic liveaboard vessel that takes on the look of a classic explorer ship. It's a luxury ship, offering its own bar, restaurant, a team of expert guides, and spectacular staterooms.
People choose Adelaar for the premium Bali diving experience. However, many people also choose the vessel for exploring unique marine life towards Komodo National Park. It's one of the grandest, most comfortable liveaboard experiences around.
Indoor bar

Sun deck

TV, library and other . entertainment, as well as internet

Fully air-conditioned

Visits the Komodo National Park

On-board snorkelling equipment and nitrox

Multilingual, knowledgeable crew
Manta Mae is another well-loved liveaboard that Indonesia divers spring from in style. It houses up to nine people, making it a brilliantly cosy and private ride. Full al fresco dining is available, with a handful of luxury cabins.
You can spy manta rays from afar as you sail from Bali through Komodo, and you have full access to nitrox as well as a sheltered diving zone when you want to leap into the crystal waters. This 30m vessel is built in a classic style and is ready to take you across some of the wonderful, wild waters Bali has to offer and beyond.
Three cabins

Full dining service available

En-suite bathrooms

Break to explore on-land activities

Full air conditioning

Nitrox available

Diving decks and zones for ease of access

Full sun deck

Indoor bar and saloon
Scores of liveaboard vessels sail through Komodo through to the National Park and beyond. The island is famous for its local rays, particularly at the cunningly-named Manta Point. People love diving and exploring Komodo as much for its natural landscapes as for its clear waters and diverse wildlife.
You should certainly think about diving out near the National Park, as well as at Manta Bay, Batu Bolong, and Crystal Rock.
A great name for a fabulous boat! The Indo Aggressor is an intimidating vessel that's almost 40m long and is well-known for its own-board entertainment. Divers will also benefit from help from an experienced crew. Take on up to five dives a day and relax with meals catered to you across your journey.
Explore Bali and beyond, taking in the spectacular Komodo National Park as you go. The full team is always ready to help and advise new divers and visitors to Indonesia!
Full salon bar with menu
Seven cabins for guests
Exclusive air conditioning
Up to 16 passengers allowed
Experienced team
Full dive deck and nitrox
Perhaps named after the popular Disney character, the wonderful Moana is traditionally designed and takes you across some of the lesser-known Indonesian dive spots, as well as across some of Komodo's best-loved resorts for divers.
Moana's cruise is fantastic for beginners as well as experienced divers, as the full crew here are always on hand to help. There's a fantastic local, traditional menu here, and up to ten divers at a time can spring forth and enjoy the sparkling sea below.
Full bar and salon
Sun deck
Cabins with sea view
En-suite bathroom facilities
Kayaks
Full diving support and deck available
Locally sourced menu
The Gili Islands are home to some truly spectacular dive spots. While most divers may choose to explore Raja Ampat, Komodo or Bali, plenty of liveaboards give you the chance to take in some of the lesser-known dives around the Gili Islands at your leisure.
Check out spots such as the spectacular Simon's Reef, ideal for experienced divers. You should also check out Manta Point, Hann's Reef and Meno Bounty for diving that appeals to all experience levels.
Tanaka is an incredible liveaboard cruise which is very popular with divers exploring the wider islands of Indonesia. The vessel sails through Gili as well as to Raja Ampat, and you can take in some of the most diverse marine life in the region. If you've never seen a seahorse up close, now's your chance!
This liveaboard houses 14 guests in up to five differed cabins, with private air conditioning available. Experience amazing visibility, too – you can see down to 30 metres from the ship alone!
Private air conditioning
Sun deck
Massage services
Alfresco meals
On-board internet
Nitrox and dive deck
Ask any Indonesian divers about the best spots in the region and you'll be told that Raja Ampat is the place to start. There are scores of liveaboards sailing through the region, with four distinct islands for you to explore. It's the perfect spot for divers who are just getting started.
Be sure to check out spots such as Cape Kri, Shadow Reef, Blue Magic, Citrus Ridge and the brilliant Boo Windows.
Gaia Love is an extensive luxury yacht that's always sought-after. It has a huge dive deck, and 28 divers can take off from the ship with ease at any time. There are lots of diving supports hosted on-deck, too. The cabins are beautiful, offering fantastic views of the sea beyond.
The crew is also super-knowledgeable, meaning that novice divers should feel at ease here. You can explore the whole of Raja Ampat, as well as the Komodo National Park.
Full onboard entertainment
Sun deck
Full air conditioning
Camera room
Full laundry and housekeeping
Expert diving crew
Extensive diving deck
Temu Kira is a brilliant blue voyager which offers ten-night trips around Raja Ampat, and you can take in some of the most famous diving zones and spots the region has to offer. It's thought that you can take in around three-quarters of all the coral species in the world on this journey!
The Temu Kira houses 12 people, and there are six cabins to choose from. There are full sun deck and social area facilities available. You can easily dive on and off with a huge array of facilities to make sure you're prepared from leap to leap.
Full air conditioning
Spectacular vessel built for dives
En-suite facilities
Sun deck
Full crew
Specialist diving deck and tenders
Thinking of booking a diving holiday in Indonesia? Make sure to acquaint yourself with some important details.
When to Dive: The best time to dive in Indonesia is between May and September when the weather is at its driest. However, you can comfortably dive here all year round.
Visibility: Visibility of water in Indonesia is famously clear. However, it can depend on where you go! Liveaboard crews will help you find the clearest zones for diving deep.
Dive Ability: There are tons of great diving sites in Indonesia! Many are open to beginners, with liveaboard cruises largely open to novice and non-divers, too. Crews will help you find the best spots for your skill level
Places to Visit: Check out our full guide on places to visit in Indonesia. With over 17,000 islands to pick from, you'll hardly be bored!
Recent Posts