Famous for it's tropical, crystal clear waters, the Philippines is an amazing place to visit and is perfect for Liveaboards.
If it's value you're after, the Resolute Liveaboard is probably your best bet, whereas the Philippines Siren is renowned for it's luxury. 
But don't take my word for it, take a deep dive into my review of the six best Philippines Liveaboards and decide for yourself…
"One-stop booking with a liveaboard makes the entire experience effortless and more enjoyable."
Which Philippines Liveaboard to Choose?
Not sure if diving in the Philippines is the perfect location for you?
Why not start off by reading my blog on where you can find some of the best diving holidays for more of a steer?
RECOMMENDED LIVEABOARD AGENCY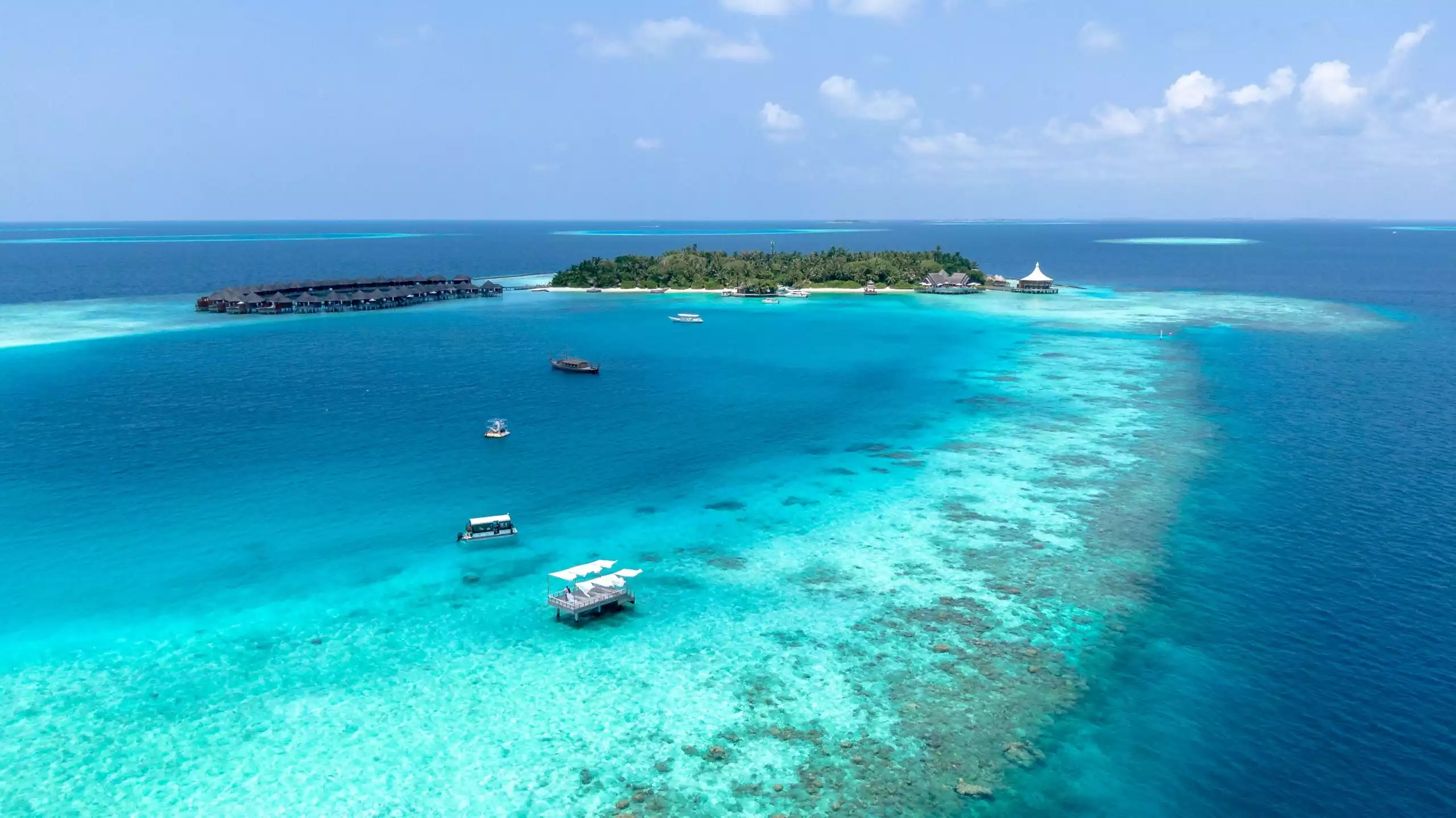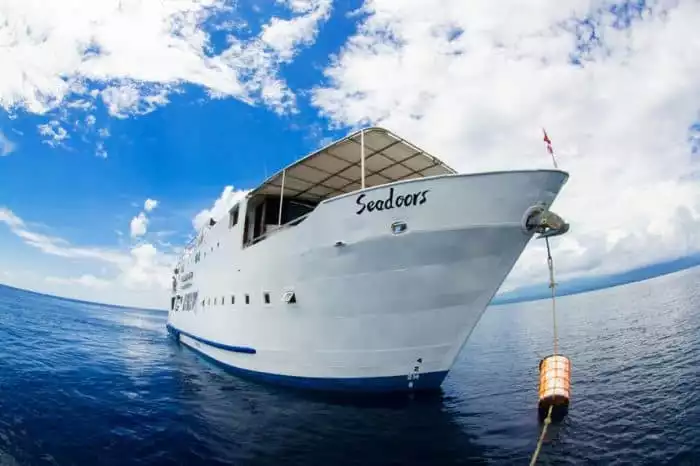 Seadoors is a fantastic Philippines liveaboard which gives you access to some of the most stunning and exciting diving experiences across the bays and coves. It's a sizeable boat which will welcome up to 16 people, and what's more, there are plenty of luxury upgrades available, too.
This liveaboard offers some incredible views across Tubbataha Reef, where you'll be able to go diving with local sharks, and you might even get to see a whale shark or two on your way to spectacular diving fun in Leyte.
I especially love the fact that this liveaboard has an attentive and qualified diving instruction team, meaning if it's your first time spotting whale sharks and drifting in the deep, you'll have plenty of diving support on hand.
Read about Liz's Experience of Diving in Asia.
I interviewed Elisabeth Lauwerys, an experienced underwater photographer who has spent most of her career in Asia.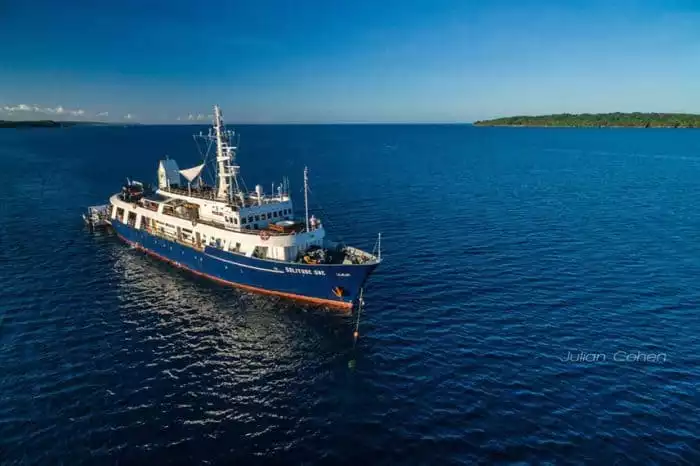 I love Solitude One – it's actually a former merchant vessel, meaning that it's got an authentic seafaring look which is likely to appeal to plenty of diving enthusiasts. Inside, the experience on this liveaboard is truly luxurious – perhaps surprisingly comfy to some people who expect it to be fairly rustic!
This Philippines diving liveaboard will take you to some of the most exciting sites across the Micronesian area, not just surrounding the Philippine coast. Strap on your gear via the dedicated diving suite and get ready to explore some of the exciting watery wildlife exclusive to the area.
This is a sizeable boat – bigger than many liveaboard diving experiences you might find across the east – meaning that you have plenty of opportunity to stretch out, sit back and relax in between your dives.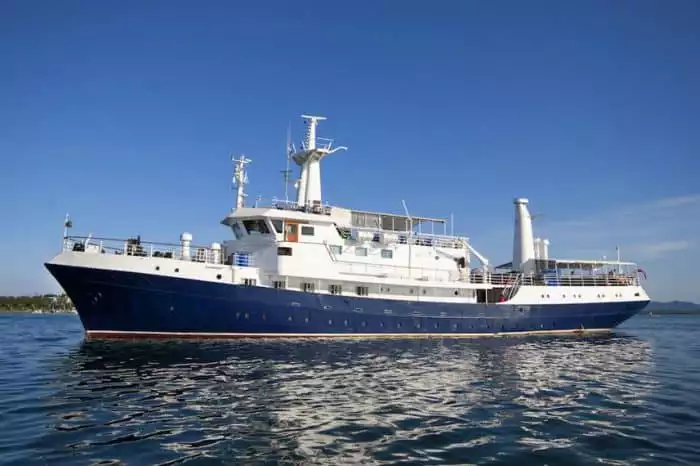 The Discovery Palawan extends to 50m in size, making it one of the biggest liveaboard diving options on this list. It's a roomy cruise which won't just take you around the marine life delights waiting for you at the Tubbataha National Park, but also around its immensely popular and colourful reef. You can even dive down and meet manta rays and hammerhead sharks, if you're feeling adventurous, in and around the Apo Reef and Apo Island.
This is a very popular cruising option for diving across the Philippine waters, meaning that some of the cruises are bookable with pricing on request only. However, it is certainly worth it. The Palawan benefits from a recent renovation, and offers spacious, comfy rooms that are not only luxurious in design, but which also offer full air conditioning. What better way to relax after a hard day of diving in the Philippines?
This spectacular diving cruise gives you all the nitrox you'll need, as well as sumptuous dining facilities. Take a look around the local wrecks and come back to a holiday cabin that's always likely to relieve you of the day's stresses and strains.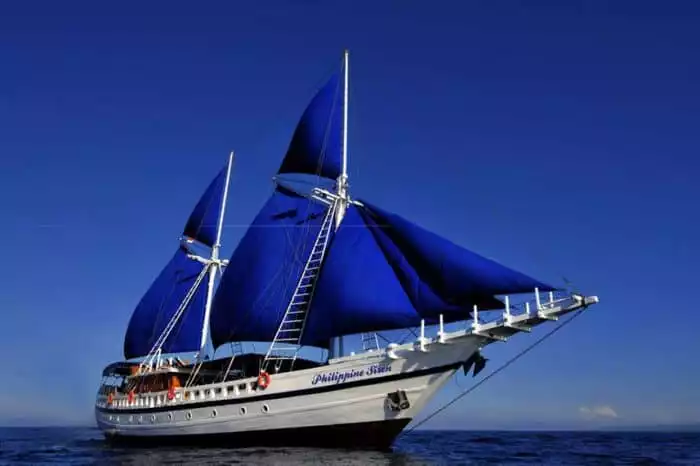 The enormously popular Philippine Siren is one of the first choices anyone diving in the Philippines will look for in terms of floating accommodation. There are plenty of great reasons why.
It's probably best known for its extensive diving support crew, meaning that there is always going to be a knowledgeable instructor on board to help. The Philippine Siren also grants you access to an incredible entertainment suite for relaxing in after a long day of diving.
Much of what you'll need for diving in the Philippines is provided to you on request. You'll even have access to a camera and video lounge, after taking in long dives across the Apo Reef, Tubbataha, Cebu, the Coron Wrecks, Dauin, Anilao and Malapascua. The Philippines Siren was designed by divers, for divers – meaning you're guaranteed of a comfortable, accessible trip around the best of the islands and crystal waters.
Resolute is a great liveaboard option for any divers looking to explore the finer points and reaches of the Philippine waters. This is a liveaboard diving experience which has been running for over 20 years, meaning the crew and the overall diving service here is top-notch. It's also really affordable – from the price of admission right down to the gear rental rates.
It's a liveaboard diving experience which changes up depending on when you choose to travel and dive. For example, if you choose to dive from March to June, you'll be able to explore the wonderful Tubbataha National Park. From July through to October, the Resolute will switch course slightly so that you can explore the depths of Cebu. It's here where you'll find lots of curious critters, such as local thresher sharks. It's during this season that you'll also get to see the Apo Reef up close.
Resolute's experience is wonderful for first-time divers and experienced explorers. Why not take a closer look for yourself?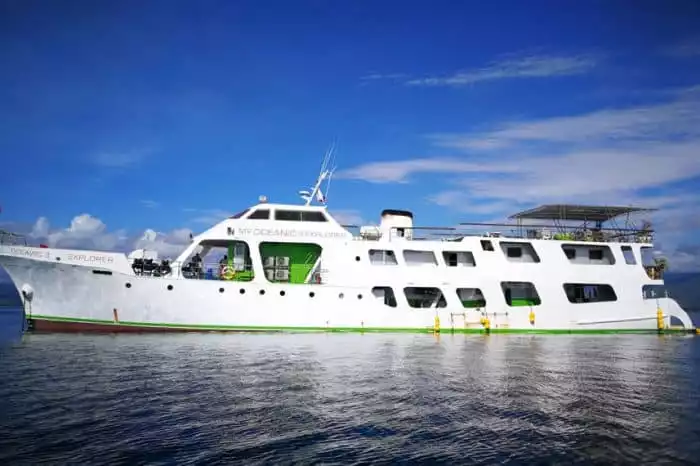 Oceanic 3 Liveaboard
Pros:
Handy dive deck with hoses and free nitrox​

Great opportunity to explore Tubbataha​

Roomy, airy cabins​

Exclusive dive vessel​
Cons:
Might not be the best-looking liveaboard​
Check Price on Liveaboard
We earn a commission if you make a purchase, at no additional cost to you.
The Oceanic 3 is a speedy, airy and ultra-comfortable liveaboard offering you the chance to explore the best of the Philippine waters. Specifically, Oceanic 3 will take you through the colourful and curious sights of Tubbataha, where you'll be able to see all kinds of marine life – such as stunning thresher sharks.
Oceanic 3 takes you around a variety of dive sites to make sure things don't get too samey. What's more, there is plenty of choice here in terms of cabins, upgrades and budget options. It's perfectly possible to fit this boating holiday to your own particular needs – and why wouldn't you?
This vessel also offers an open air terrace and deck for you to relax on when you're not exploring the deep. From March to June, Oceanic 3 will bring you closer to the best of the Tubbataha Reef with minimal effort.
Imagine finding untouched parts of the ocean with thriving marine life, that's the Philippines...
Best Diving in the Philippines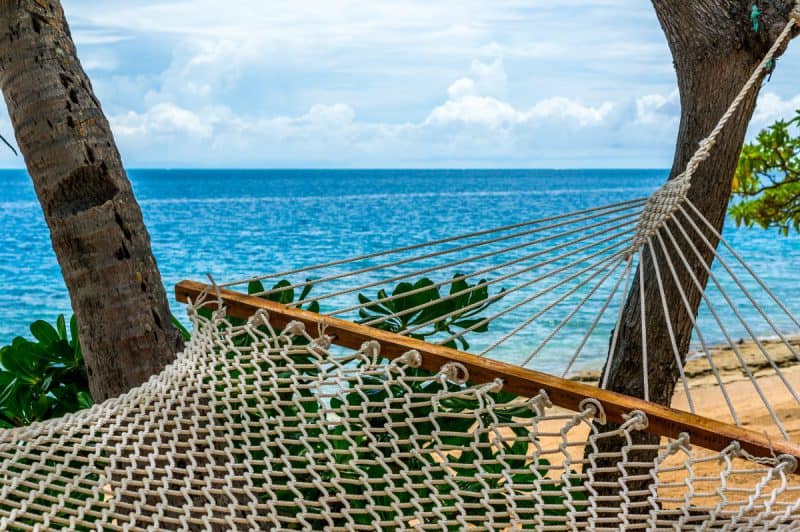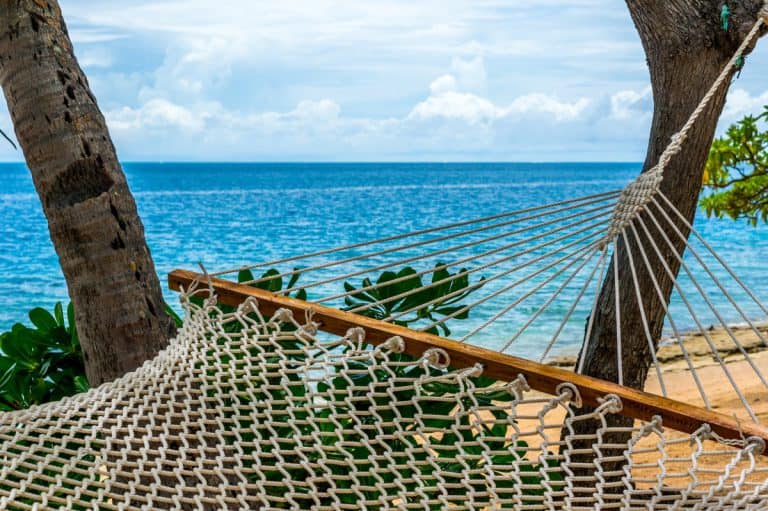 If you've taken a look at any of the liveaboard options above, you'll likely notice that Tubbataha is a very popular dive location. That's because it is absolutely crammed with marine life! In fact, these gorgeous corals are home to more fauna and flora than any other site on the islands.
Location: Palawan
Species: A bit of everything!
If you're heading out towards Cebu, be sure to take a dip into Moalboal, well-known for its incredible sardine population! Swim comfortably through reams of tiny fish with ease – a great spot for beginners as this dive and swim really is nice and gentle.
Location: Cebu
Species: Sardines
Malapascua Island is another Cebu dive spot which is likely to appeal to any Philippine explorer looking for stacks of sharks. Specifically, the island is perhaps one of the premier thresher shark hotspots on the planet. However, the clear waters here will also give you the chance to spy local manta rays, too!
Location: Cebu
Species: Thresher Sharks, Rays
Out in Mindoro, this is a premier Philippine dive spot. It boasts stunning coastlines before you even reach the water, and what's more, it's home to a real plethora of biodiversity. You'll even find a nice selection of wrecks to explore in the sunken depths, too!
Location: Mindoro
Species: Octopuses, seahorses and corals
When Can I Go Diving in the Philippines?
Many divers choose to head to the Philippines between November and May for the best weather.
However, there are plenty of fantastic sites and dive opportunities even when you head out in the rainy season, for example, it tends to be popular for divers to explore Tubbataha in the spring. This, of course, is up to you!
How Much Does It Cost to Dive in the Philippines?
It's more affordable than you think. Liveaboard options in the Philippines costs £150 to £200 per day.
However, this may vary depending on the time of year you travel, the boat you hire, and the equipment you need. Be ready to compare and contrast.
What Qualifications Do I Need to Dive in the Philippines?
It's a good idea to have a PADI qualification in Open Water diving at the very least.
However, I'd highly recommend you take a look at other PADI qualifications which line up with your Philippines dive needs. It never hurts to be well prepared!
Why Book a Philippines Liveaboard?
It's easier than ever to book liveaboard diving in the Philippines, and it's never been cheaper.
I've lined up the six best Philippines cruise options available right now – based on their affordability, range of diving equipment, diving sites available and more besides.
If you are new to diving and unsure on what to expect on a trip like this, make sure you take some time to read my full liveaboard guide to find out about all the benefits of exploring by boat!
How Do I Book a Philippines Liveaboard?
Simply click any of the links for the Philippines dive cruises I've listed above, and make sure to check the pricing, availability and features.
Luckily, you'll be able to check everything you need to know before you go ahead and pay. Well worth knowing just in case! Do make sure to take a look through my complete list of Philippines cruises, however, as you might find that one or two offer you a better deal for what you're looking for.
Heading to the Philippines to dive? Book the perfect liveaboard experience now!
Other Liveaboard Holidays That May Also Interest You
Recent Posts