Are you looking for professionally made fins that are worth the money?
The Apeks RK3 fins are popular scuba diving fins and are the ones that I currently own. The no-nonsense design is durable with hard thermoplastic rubber, and you can choose from two versions with either standard or high density.
Choosing the right dive fins for you is individual and can seem like hard-work, but read on as I aim to help you discover whether these are the perfect fins for your style of diving. I've taken a look at the standard RK3s and the RK3 HD fins.
BEST FOR ADVANCED DIVERS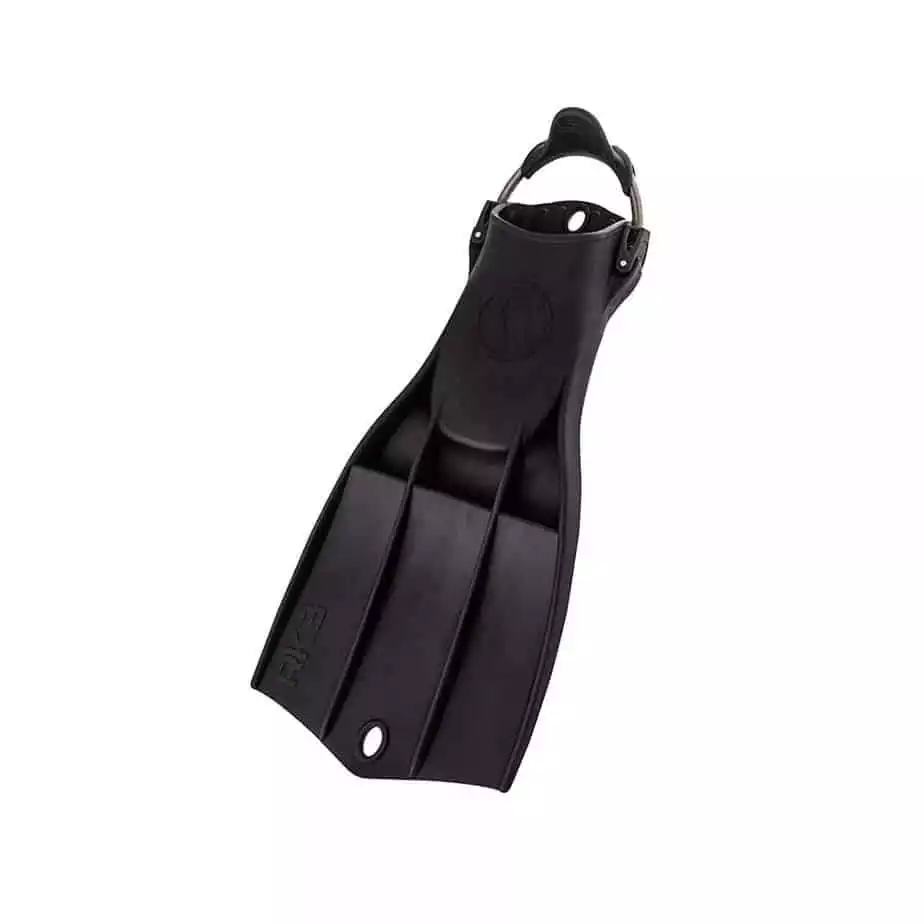 These reliable fins feel comfortable in a trim position. They first caught my attention when I heard that RK3 Fins are the go-to for Special Ops & the Military.
The RK3 fins are some of the best-performing accessories in the industry and are recognised by many scuba instructors and divemasters.
If you're searching for a solid pair of fins with a comfy foot pocket, perfect for strong currents and harsh conditions, these fins could be for you.
Perfect For: Professionals such as Public Safety Officers, Every Day Dive Professionals & those that dive in harsh environments.
The RK3s are my personal choice of diving fin and here's why.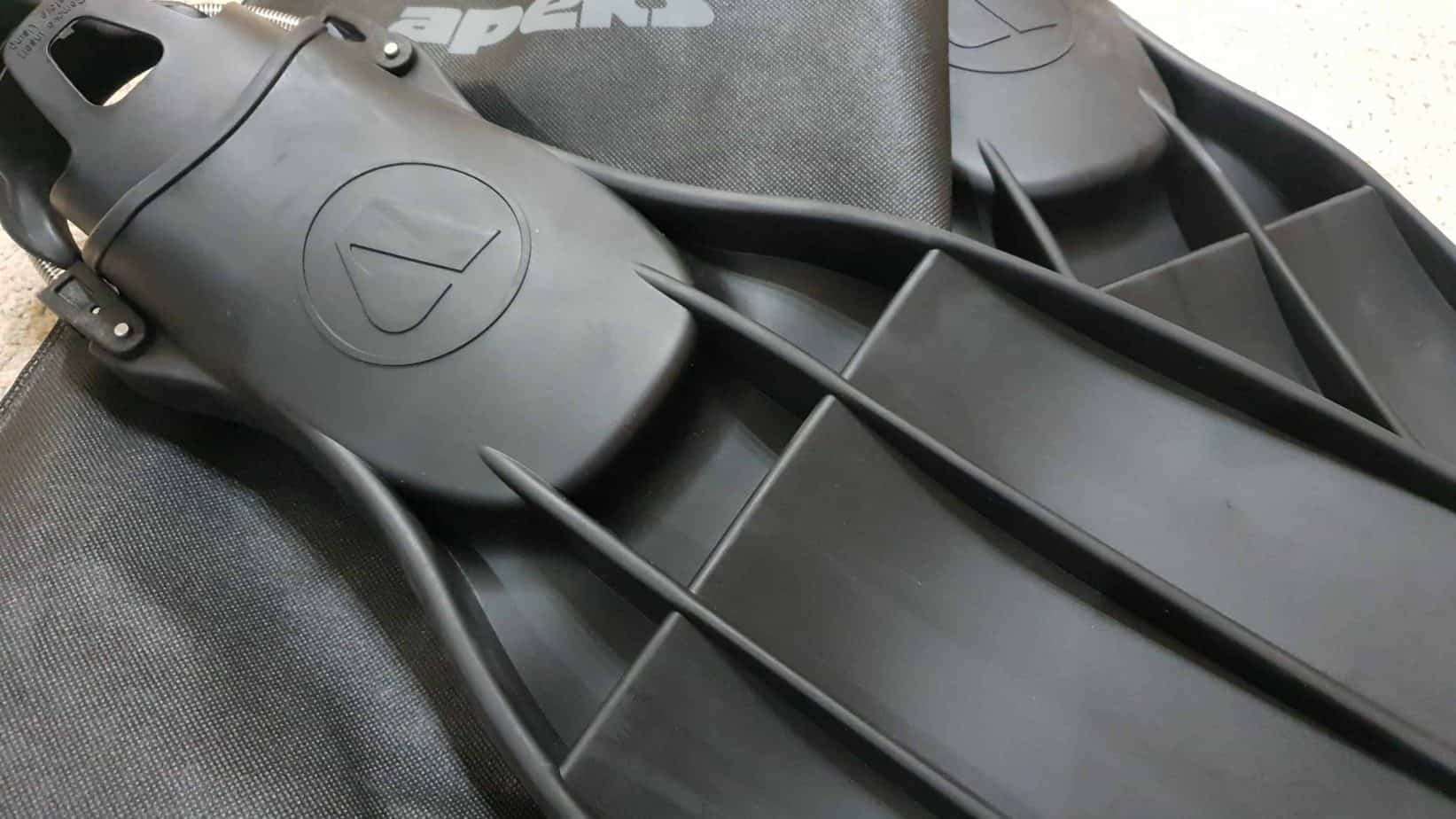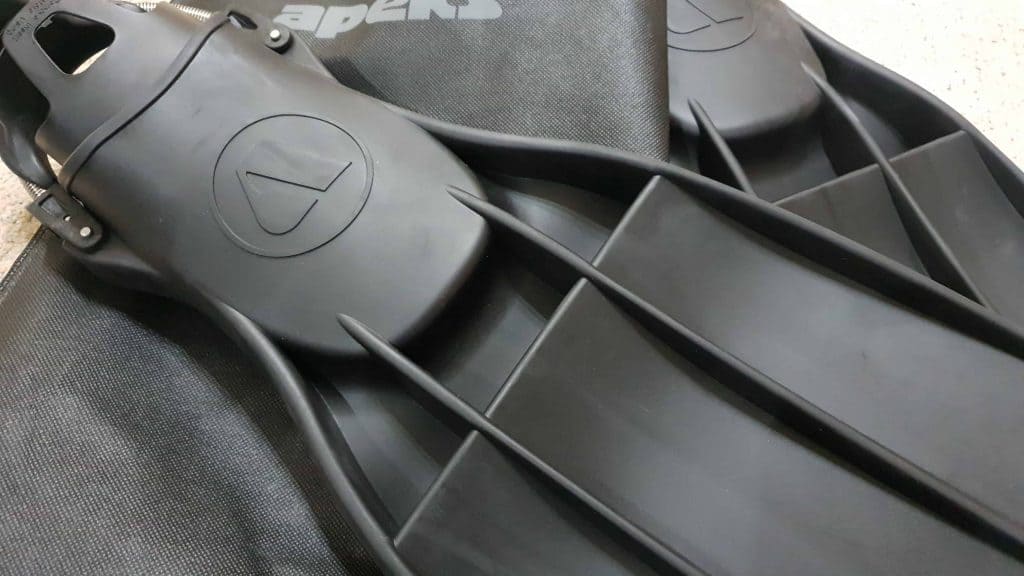 Right away you can tell these fins are tough; they are made in North America and renowned for their durability whilst maintaining a good level of manoeuvrability.
These vented rubber thins are made from a specialist thermoplastic designed in collaboration with the military and public service divers.  The vented blades produce plenty of power and are well loved within technical diving and dry suit diving.
For a hardy fin, they have a very comfy foot pocket. Designed for use with booties or rock boots, they don't have any uncomfortable pressure points.
They're the perfect option for scuba divers that love to explore – offering a compact yet tough fin ready for rugged dives. They're easy to store with two hanging loops and don't take up lots of room.
They offer colours such as black, white, yellow and pink – providing plenty of choice.
Whereas the HD versions come in orange black, dark grey and light grey.
The weights are as follows per fin:
Medium: 0.982kg
Large: 1.19kg
Super: 1.27kg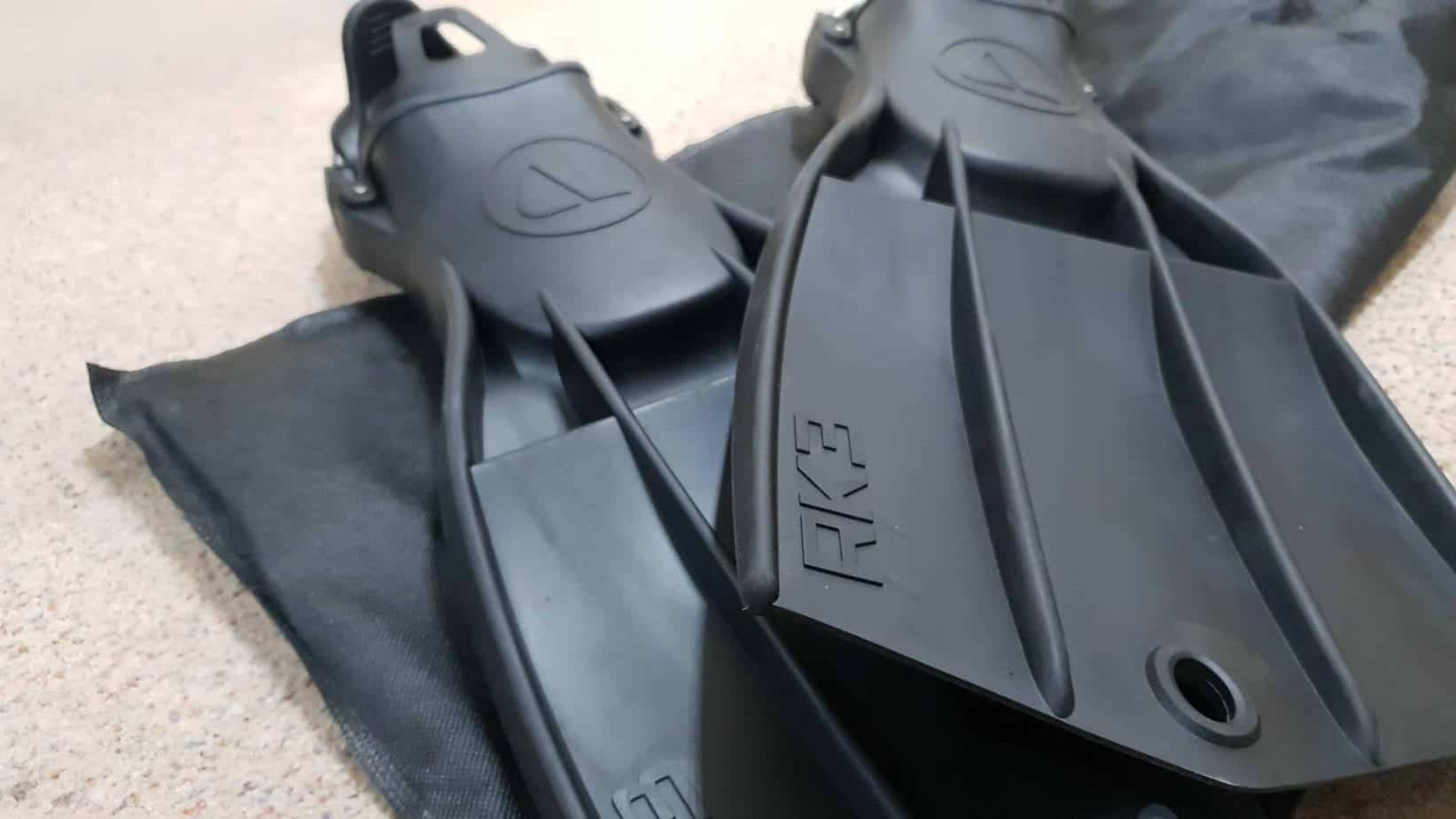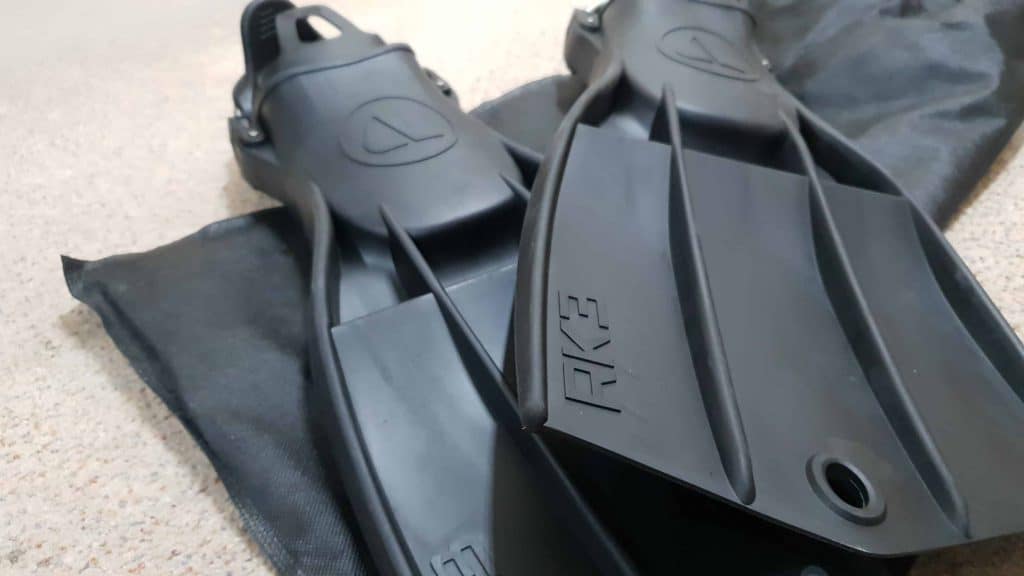 You can read my full list of Best Scuba Fins Review. 
There's a lot more to take into consideration than meets the eye. With so much on the market to choose from it can be quite a search to find fins that suit the best budget, best pro and best for newbies.
Other Scuba Fins That You May Like
Check out some of the other scuba fins that I've reviewed.
These fins are reportedly preferred by professional divers, and that's probably because they're a solid fit, and are well ventilated with a vented blade design.  That means they're never too tough to manoeuvre, and they actually make for a pretty comfortable swim in stronger currents. The thermoplastic rubber is perfect for frog kicking, the vents make move the water efficiently which enhances thrust and makes finning less effort underwater.
Some fins are a nightmare to handle on and off.  The bungee spring straps here make things really simple even when you're in the thick of it.  I can confirm that they are super easy to use don on and off with spring straps, even in thick gloves. That's great news for anyone who's had to fumble around getting fins on or off at short notice – we've all been there and probably ended up looking like a fumbling idiot!
These are classic fins.  Therefore, they may not be as fancy as some of the newer, more streamlined ones out there, but they are perfect for withstanding a lot of pressure.  They will stick by you as long as you need them to.  It's always good to have some toughness in the fins, though flexibility is great, too.  You get lots of propulsion and control here with the RK3's, but do bear in mind that the HD design are less flexible than the original. 
The standard RK3s are positively buoyant and are ideal for wetsuit diving whereas the HD RK3s have a slight negative buoyancy and are perfect for those that dive in dry suit like myself or prefer a negatively buoyant pair of fins. 
Apeks RK3 vs Apeks RK3 HD
The Apeks RK3 HD fins are the High Density version of the RK3s and are negatively buoyant opposed to the standard RK3s that are positively buoyant. The HDs help you avoid "floaty feet" and are harder fins whereas the Apeks RK3 fins are slightly softer. 
RK3s are the lighter versions – whereas the HD RK3s add 0.2kg to each fin.
I wouldn't encourage new divers to use these fins, try them at a shop or with a dive school before buying.
BEST FOR ADVANCED DIVERS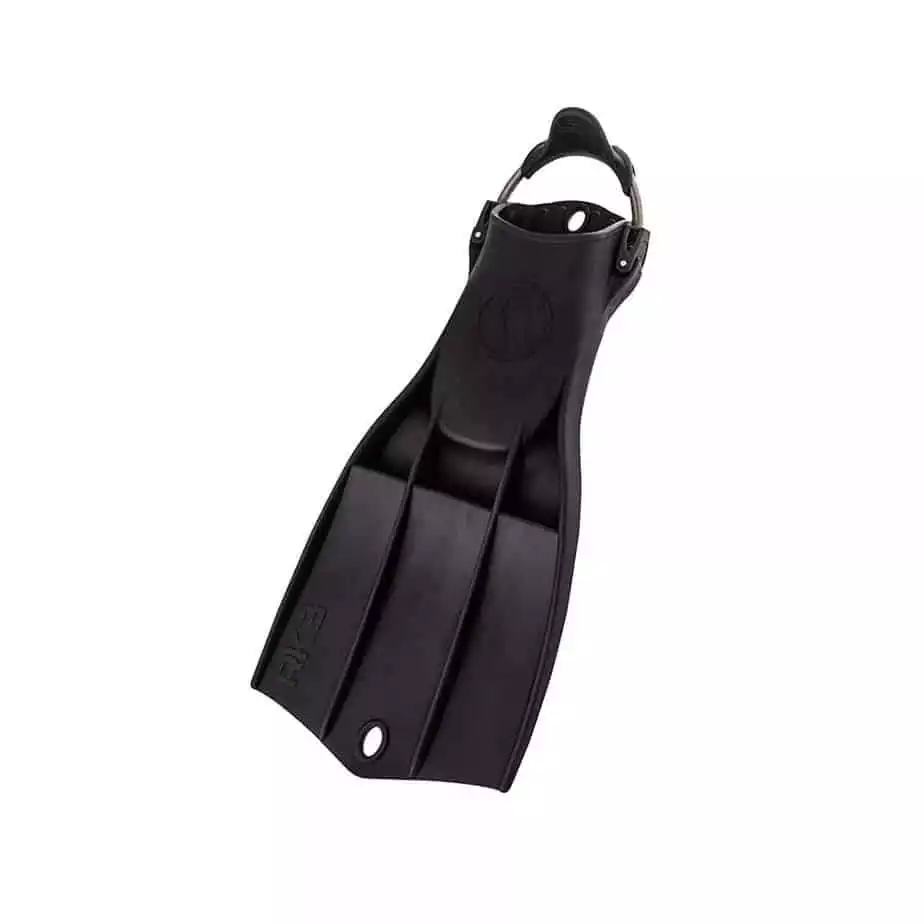 If you're passionate about diving then you'll love these fins; they're sure to stand up to all conditions and make moving in water effortless in comparison to most other pairs.
I've done the hard work for you, check the price above, or you can find options at Scuba.com.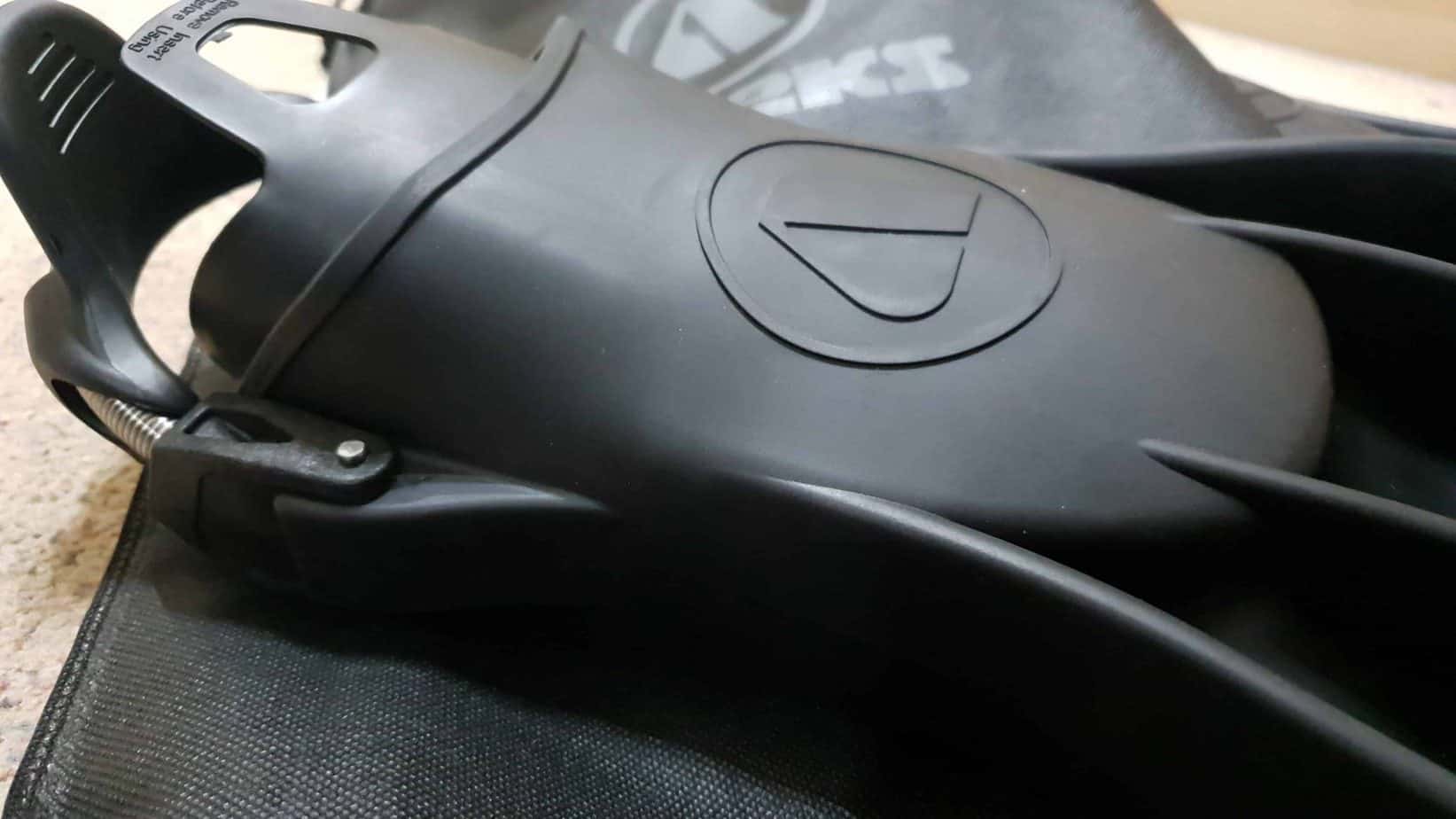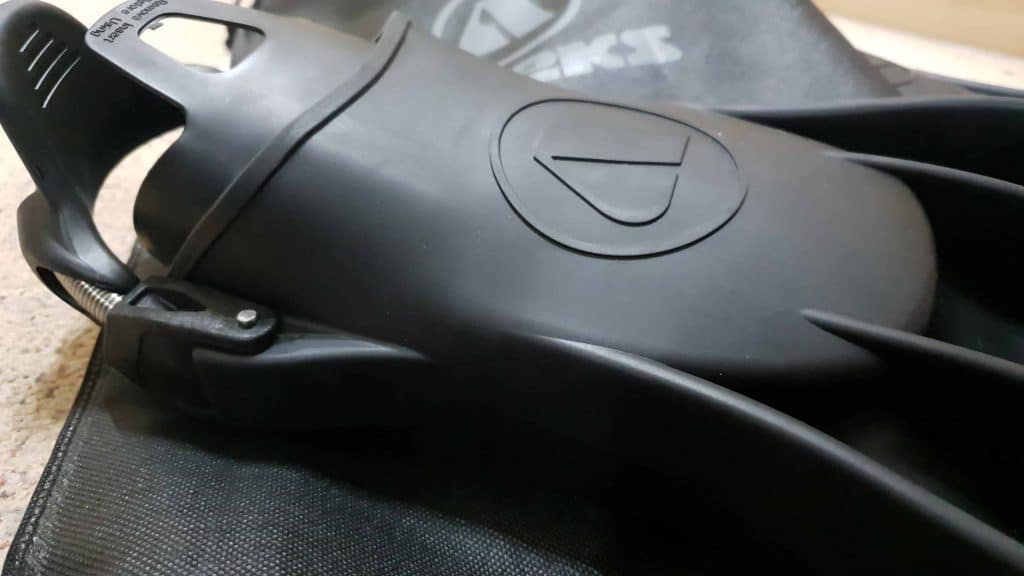 My first encounter with these Apeks fins was whilst I was working in an aquarium as a dive instructor.  We needed short blade fins (to help avoid accidentally knocking one of the many fish we looked after) and ones that could produce optimal gliding power with just one small kick. The RK3's were the best suited for this environment and I soon was able to test them in open water at our local quarry.
They are a top quality pair of fins which will last many years of diving. If you are here looking for a pair of split fins then you're in the wrong place (go check out this page). Their pure sturdiness is obvious just by looking at them and the comfort they provide is quite surprising, particularly around the foot pocket. Apeks really have captured the balance between comfort and efficiency in an affordable way.
Great for use in intensive conditions
Available in various colours
Easy to get on and off
Ventilated for extra comfort while finning
Rugged in design and made for pressurised environments
Easy to manoeuvre on the whole
Very affordable
Very simple in design
There are more flexible fins on the market
There are only three sizes available
Recent Posts