These reliable fins feel comfortable in a trim position. They first caught my attention when I heard that RK3 Fins are the go-to for Special Ops & the Military.
Some people may not think that fins do that much to help with diving (and swimming too), however, they'd be wrong!  You always need a good pair of fins to make sure you cut through water with plenty of power and precision.
But how well does this pair actually hold up?  
We tried them on for size, and in the water, to find out.
The RK3 fins are some of the best-performing accessories of their kind, which, given the fact there's so much choice around, is definitely a good thing. If you're looking for a solid pair of fins that give you plenty of control on a budget, they might just be the perfect fit for you.
The RK3's are my personal choice of diving fin. I have the HD's, or the "High Density" design, which make them perfect for dry suit diving, adding a bit of weight to those floaty feet one may encounter!
Perfect For: Professionals such as Public Safety Officers, Every Day Dive Professionals & those that dive in harsh environments.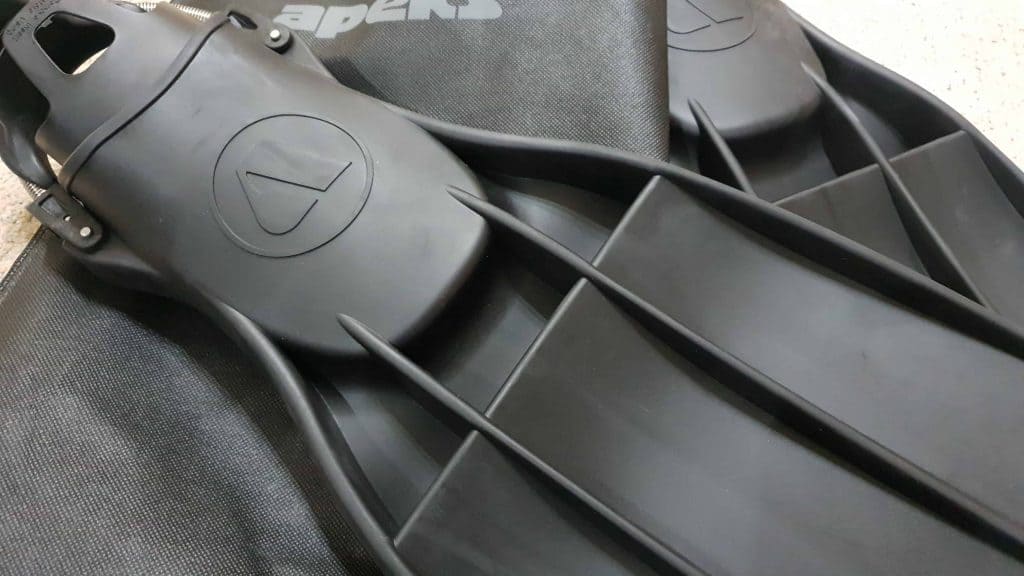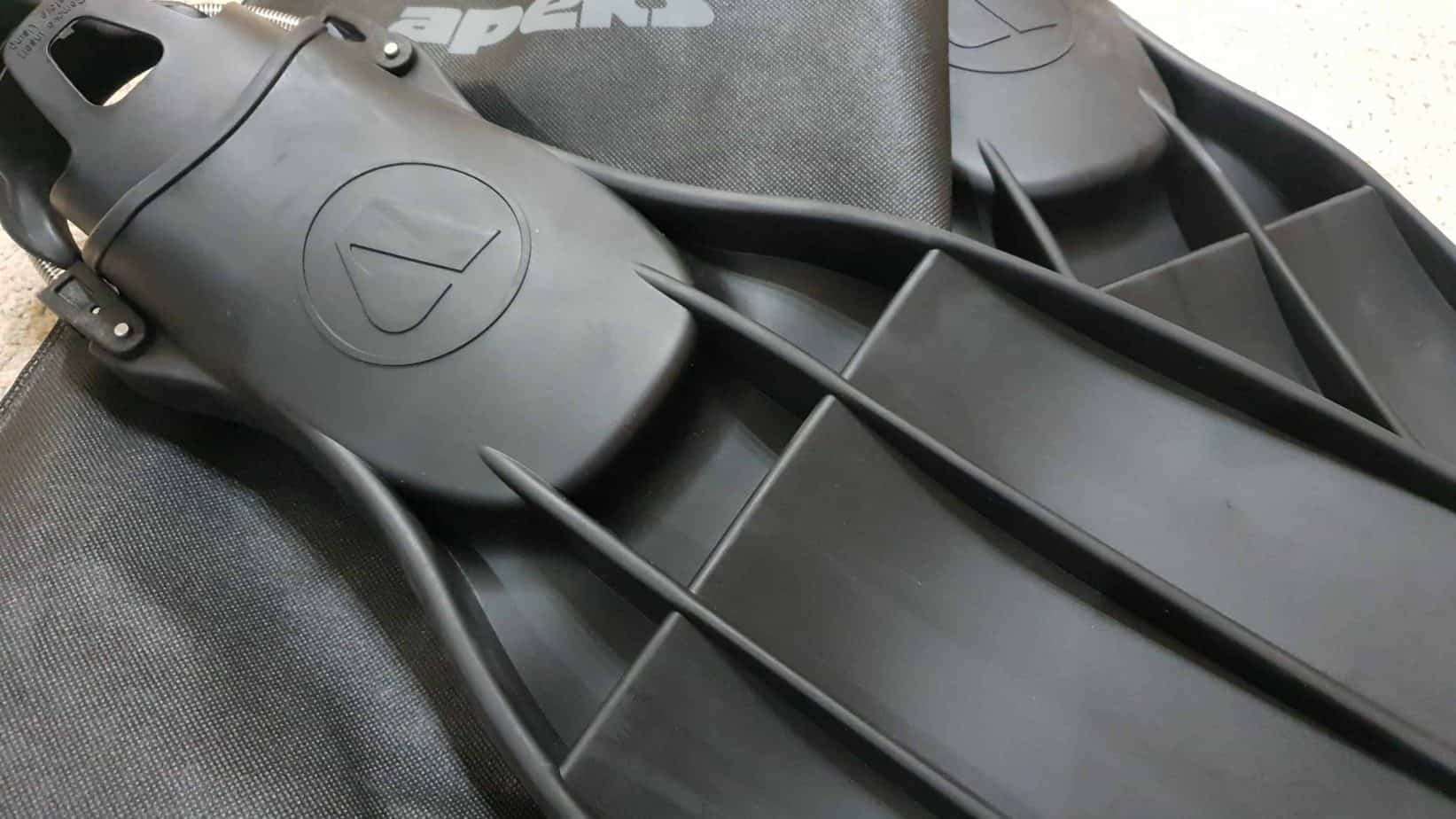 Right away, you can tell that this is a tough pair of fins. That's not always a bad thing! In fact, you may want to strap on a pair of thick fins if you struggle to cut through the water. The manufacturer says that these fins are inspired by some of the original rubber models sold in the US. As the saying goes, if it ain't broke, don't fix it.
I have done the hard work, now for the easy bit. Check out the best prices that I have found on Amazon here.
The fins come in black, white, yellow and pink which means anyone less fussy about the look can make an easy choice with these simple colours. The RK3 HD fins come in orange, black, dark grey and light grey. If you regularly dive in dry suits, the HD design may suit you better. They are a bit stiffer and heavier than the regular design, which helps provide a bit more negative buoyancy. They work wonders in ensuring your the perfect trim when drysuit diving and help avoid that floaty feet feeling.
Spring straps always make things easy to handle, especially when you want to get in and out at short notice. The bungee straps that come fitted to the RK3's are some of the most best at staying in place, yet easiest at getting on and off.
However, we can't just judge these fins on looks alone! Therefore, we made a point of checking their performance out in a dark and cold quarry.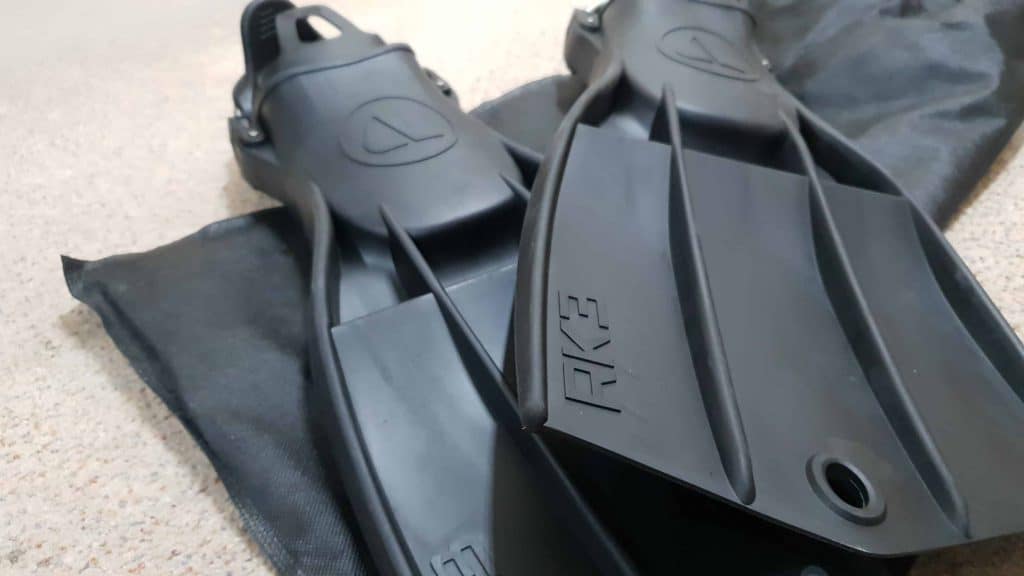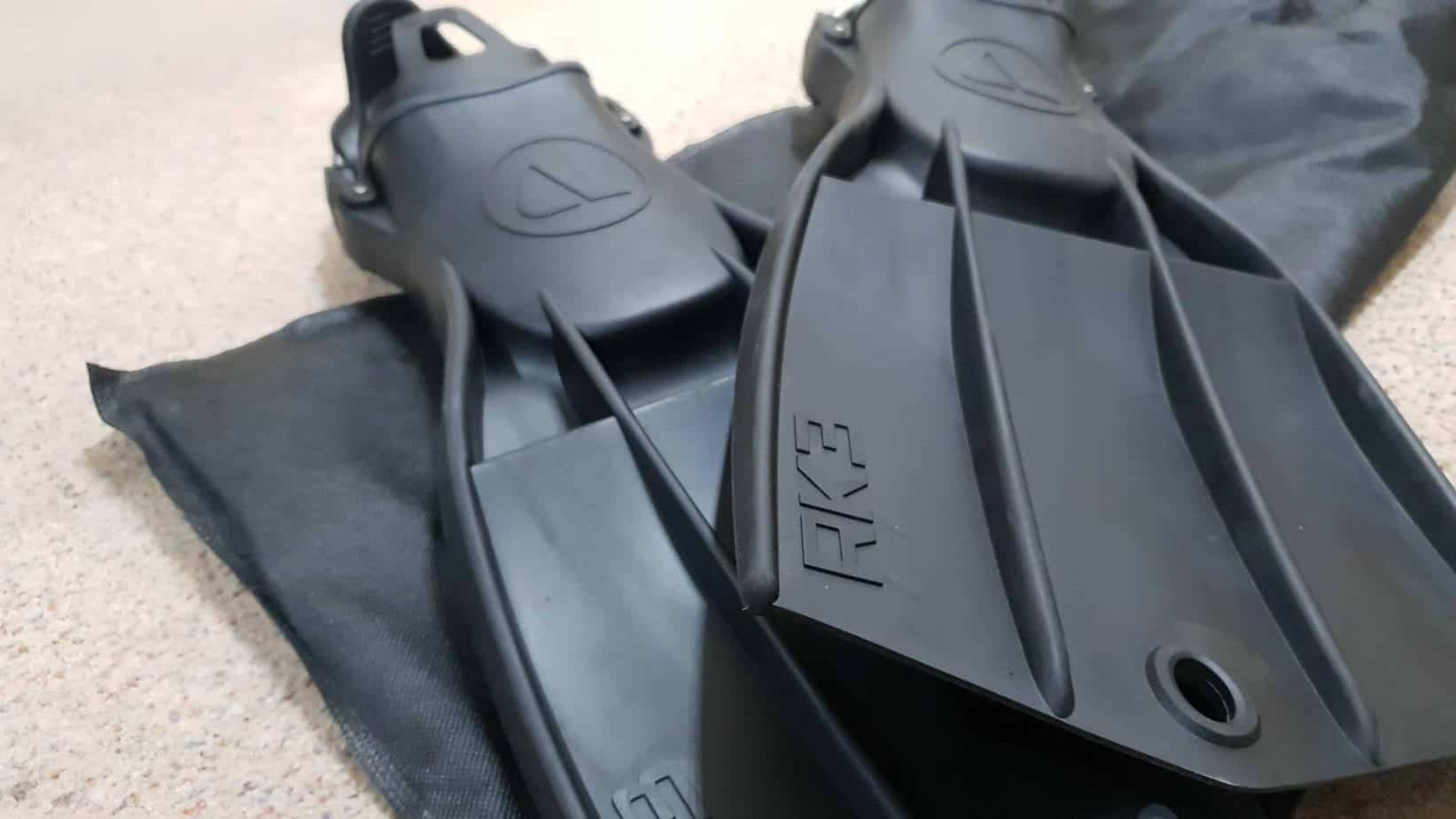 You can read my full list of Best Scuba Fins Review. 
There's a lot more to take into consideration than meets the eye. With so much on the market to choose from it can be quite a search to find fins that suit the best budget, best pro and best for newbies.
These fins are reportedly preferred by professional divers, and that's probably because they're a solid fit, and are well ventilated.  That means they're never too tough to manoeuvre, and they actually make for a pretty comfortable swim in stronger currents.
Some fins are a nightmare to handle on and off.  The bungee spring straps here make things really simple even when you're in the thick of it.  That's great news for anyone who's had to fumble around getting fins on or off at short notice – we've all been there and probably ended up looking like a fumbling idiot!
These are classic fins.  Therefore, they may not be as fancy as some of the newer, more streamlined ones out there, but they are perfect for withstanding a lot of pressure.  They will stick by you as long as you need them to.  It's always good to have some toughness in the fins, though flexibility is great, too.  You get lots of propulsion and control here with the RK3's, but do bear in mind that the HD design are less flexible than the original.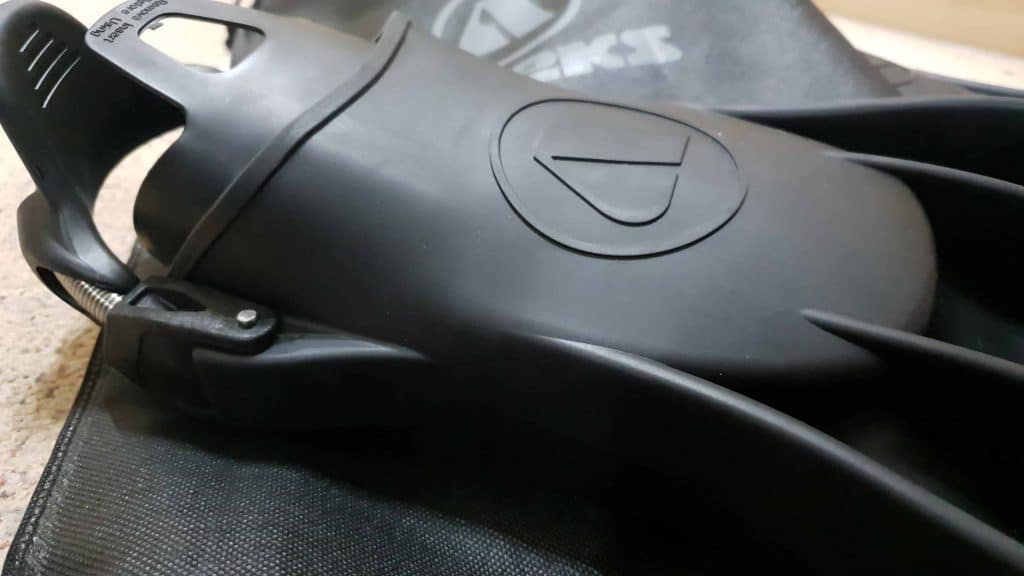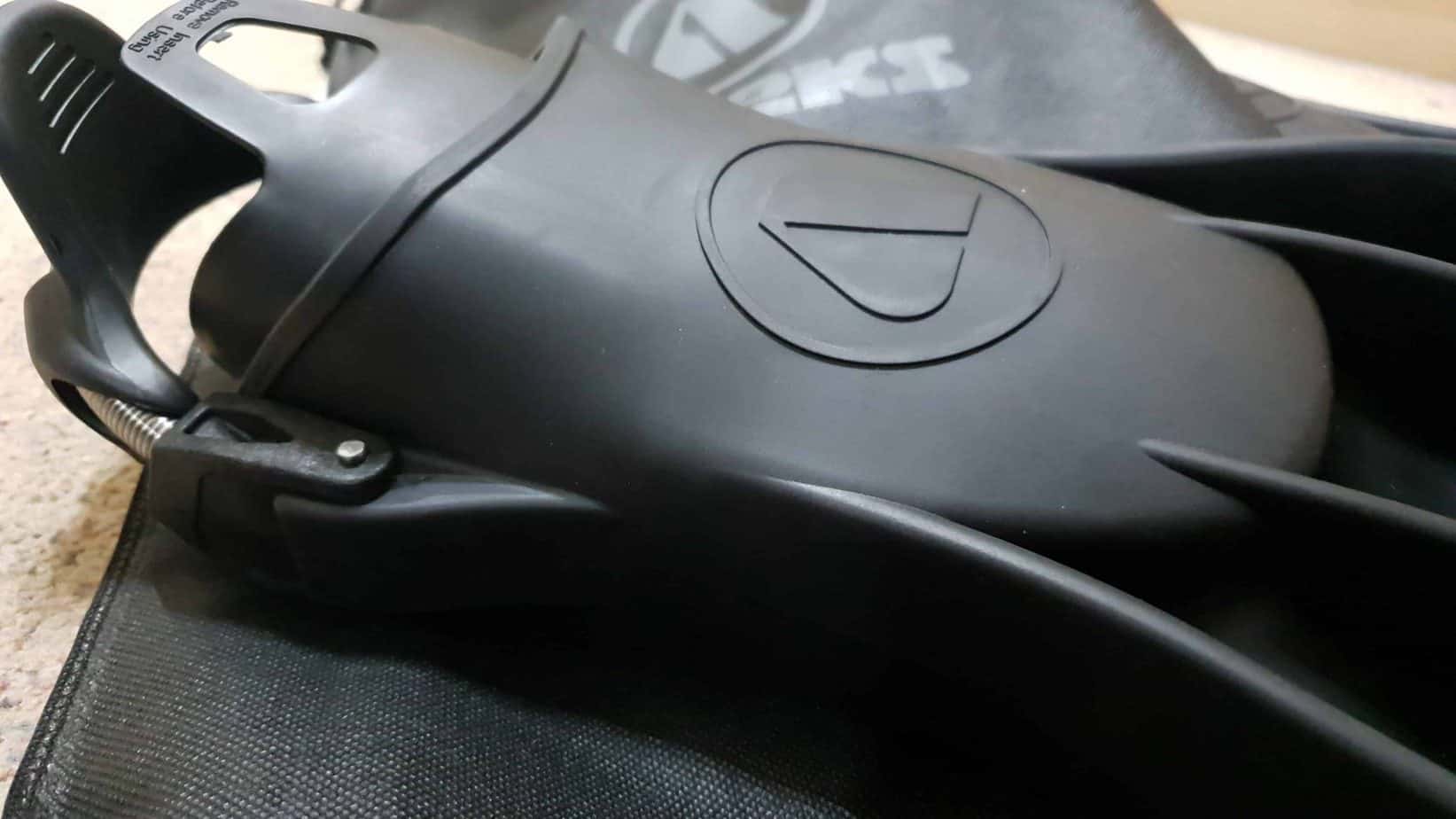 My first encounter with these Apeks fins was whilst I was working in an aquarium as a dive instructor. We needed short blade fins (to help avoid accidentally knocking one of the many fish we looked after) and ones that could produce optimal gliding power with just one small kick. The RK3's were the best suited for this environment and I soon was able to test them in open water at our local quarry.
They are a top quality pair of fins which will last many years of diving. Their pure sturdiness is obvious just by looking at them and the comfort they provide is quite surprising. Apeks really have captured the balance between comfort and efficiency in an affordable way.
Great for use in intensive conditions
Available in various colours
Easy to get on and off
Ventilated for extra comfort while finning
Rugged in design and made for pressurised environments
Easy to manoeuvre on the whole
Very affordable
Very simple in design
There are more flexible fins on the market
There are only three sizes available