You'll be pleasantly surprised by the exciting dive sites here, read the full list of best diving in the UK!
Believe it or not, some of the best holidays begin at home! You might have heard of something called a 'staycation' before. This is where you choose to holiday at home, or at least in your home country, instead of travelling abroad.
There are plenty of great reasons why you might want to dive in the UK instead of elsewhere in the world! Believe it or not, the UK is not only home to some spectacular dive sites, but also some truly magnificent marine life, too.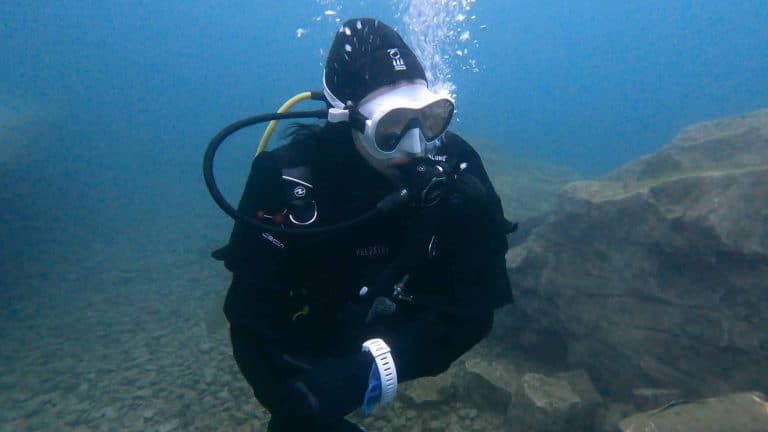 If you're new to the UK dive scene, or if you're a complete novice diver, it may surprise you to learn just how many great opportunities there are for diving and swimming in your own back garden! Well, okay, maybe not literally in your back garden, but on your "doorstep", as they say. 
That's the true beauty about the United Kingdom, where ever you may be you are no more than a few hours travel to the coastline.  Our coastline is vast and varied which promises never ending exploration and diving opportunities. And that's just the coastline, the UK also has many inland water bodies to explore including several disused quarries that have been kitted out for divers of all levels to enjoy.
Check out my full guide to the top eight dive sites in the UK right now.
Farne Islands, Northumberland.
The Drinking Dragon, Isle of Man.
Lundy Island, Devon.
St Kilda, St Hebrides.
HMS M2, Dorset.
Scapa Flow, Orkney.
Swanage Pier, Dorset.
The Manacles, Cornwall.
Enjoy a different experience with seals, wrecks and famous dive sites across britain
The UK covers a lot of ground, and with it, a lot of water, too! Therefore, you're likely to find Blighty to be one of the best countries for a variety of diving sites and experiences. Whether you're plundering wrecks or taking to the high seas, or just looking for some spectacular marine life, there's a plethora of amazing experiences waiting for British divers and visitors alike to take advantage of.
So – here's my top eight picks for the best dive sites the UK has to offer. Have you ever tried any of the following dives yourself? If not, now's the chance to plan a trip and to give these unique holiday ideas a go!
Farne Islands, Northumberland
The UK's best diving sites are home to some absolutely gorgeous creatures! The Farne Islands, which you'll find just off the coast of Northumberland, give you the chance to explore some of the most intriguing underwater rockery.
What's more, you can actively swim with grey seals once you're in the deep, too – they are really friendly and curious towards divers, and one of many reasons why people dive in and around Northumberland is for the wildlife.
The Drinking Dragon, Isle of Man
The Isle of Man is home to a dive site or two which are well worth taking a look at up close. The Drinking Dragon, based towards Burroo Rock, is one of the most visually spectacular underwater excursions you'll ever go on.
Its stunning cornucopia of marine life let you get up close with local grey seal families, as well as sparkling, diverse coral. It's a real underwater garden – and it's amazingly popular, so get in here while you can.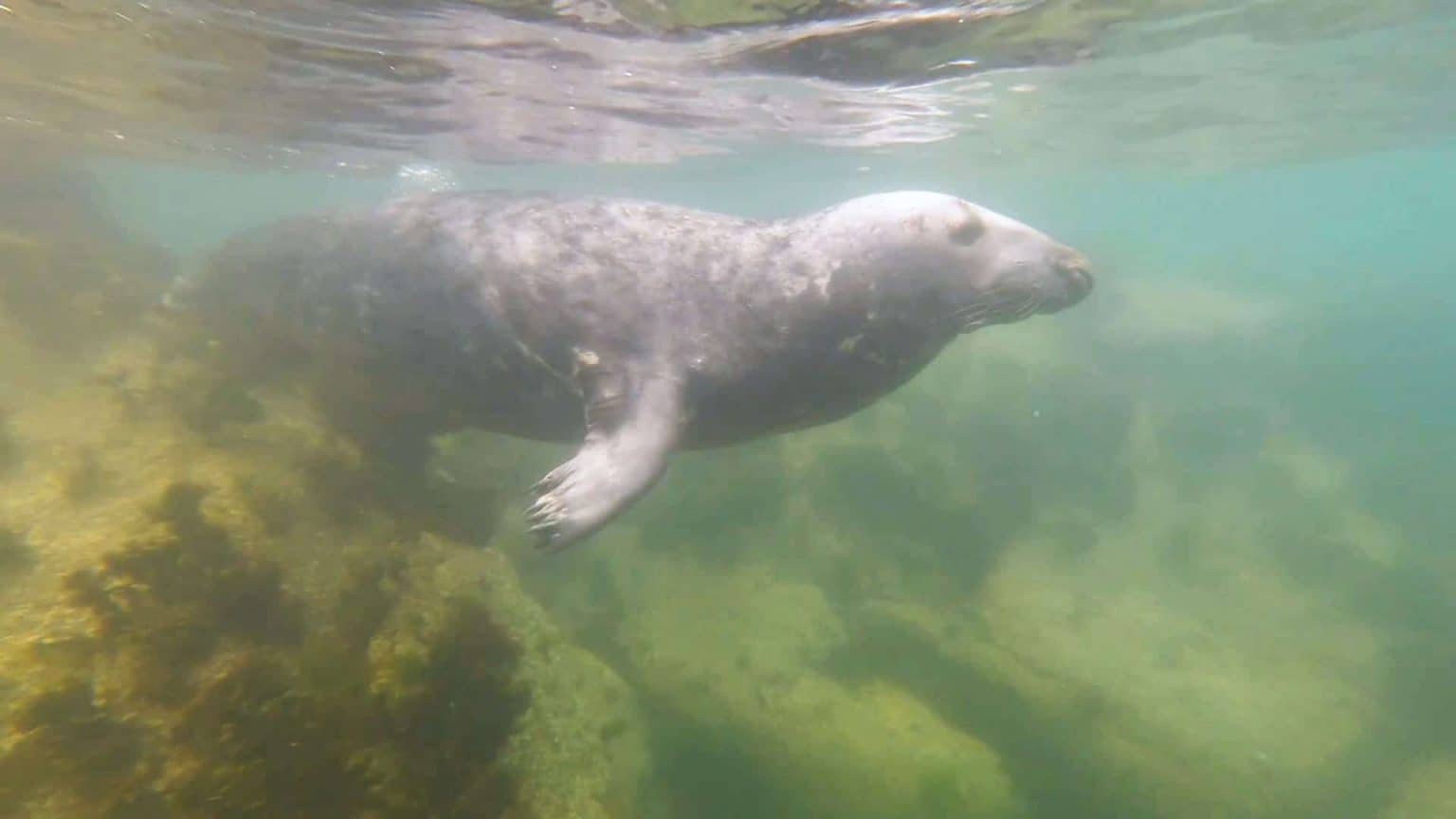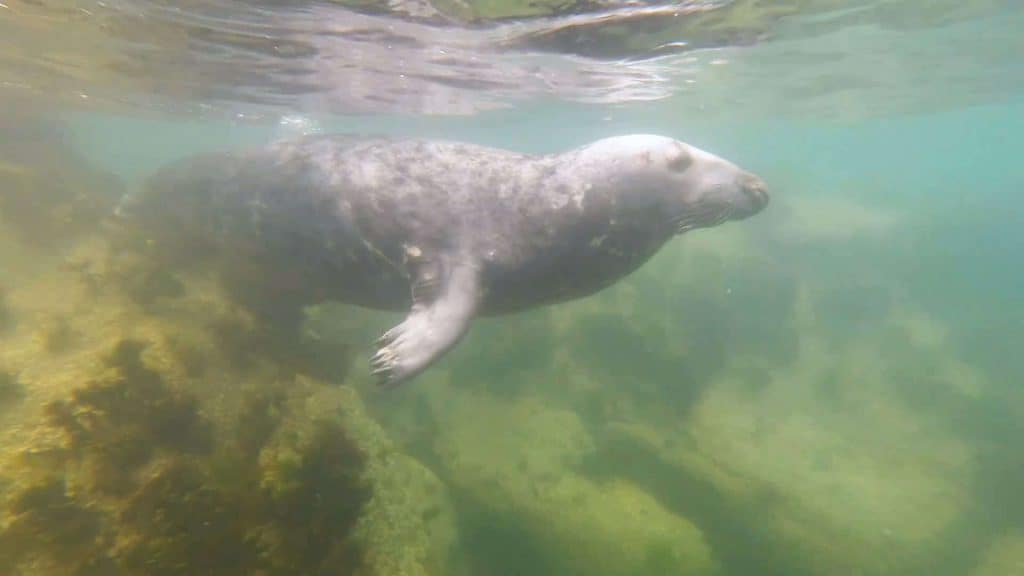 Take a dip off the Devonshire coast towards Lundy Island, and you'll have access to one of the UK's best-loved dive site scenes. It's well known for its clarity and its charm, and what's more, it's even benefitting from full conservation protection.
This is a great spot for diving down and up close to wrecks that once landed in the region – and you'll also see your fair share of lobsters and seals. However, just be careful that you and any other divers in your party make sure to steer clear of the local jellyfish. Albeit beautiful jellies, they can leave you with a bit of a sting if you brush past them without adequate exposure protection!
I took a trip out to Lundy Island on a Girls That Scuba trip in 2021 and it was incredible.  Although I only snorkeled, the seals were super inquisitive and we managed to spend a lot of time in the water with them, watching their behaviour and interactions with us and each other.  It really is a one of a kind experience and I was lucky enough to get back in the water on scuba in 2022 – read my full diving with seals at lundy island review here!
If you've ever fancied taking a trip out towards the farthest reaches of Scotland, there are some great liveaboard crusies which will get you there! St Kilda might just be one of the best dive sites in the Hebrides full stop – famous for its commanding cliff views and its unspoilt water clarity.  
And did I mention basking sharks? Yep, you heard me. The St Kilda archipelago is the place to see these spectacular gentle giants.  Just check out this news article of a snorkelers encounter with a young basking shark off the island of Hirta!
This area is replete with a variety of stunning anemones as well as local sea birds – you might get to spot a puffin or two!
Let's head down to Dorset for one of the best diving wrecks in the country. Experienced divers will love taking a closer look at this sunken submarine – which last set sail in the early 1930s, only to sink to the sea bed with everyone on board.
It's a deep dive at 36m, and what's more, it's pretty spooky given the history – therefore, it remains one of the wrecks on my bucket list, and one I think plenty of experienced divers are really going to dig.
Scapa Flow, Orkney Islands
Heading back up to Scotland, Scapa Flow remains the 'Las Vegas' of diving sites for UK scuba enthusiasts. Scapa Flow – Orkney – is one of the most accessible dives of its kind, with depths starting at around 14m.
It's full of battleships and wrecks thanks to being the site of a large World War I fleet, once sunk by German offensive.
Back to Dorset again – it's likely that most divers and diving enthusiasts in the area will tell you Swanage Pier is well worth taking a closer look. This scuba diving hotspot is actually a great training centre for divers, meaning that if you're new to the scene, or even if you're an experienced diver, there is still plenty for you to see and do.
Swanage Pier is home to plenty of curious underwater critters, and what's more, you'll also likely find that it's one of the most memorable diving opportunities.
Cornwall is a stunning corner of the country to break away to, and guess what – it's amazing for divers, too! Diving around the Cornish coast is great fun, and if you're already in the region, you might want to make a point of diving in and around the Manacles.
If you've been anywhere near the Lizard peninsula before, you've no doubt heard of this popular wrecks cascade. There are more than 100 different wrecks for you to dive down and explore here, meaning that if you're really interested in looking for some man-made diving ruins, this is likely going to be a fantastic choice for you. It's also thought to be a haunted dive – only for the very bravest of heart, in that case!
Is the UK Good for Scuba Diving?
Yes – the UK is full of delightful dives and opportunities for you to spot watery wildlife.
One of the most prominent reasons people dive in the UK at all is the fact that there are so many wrecks! WW2 ships and submarines from decades and even some remnants centuries gone by are easy enough to spot under the water providing you know where to look.
Of course, you should also keep a look out for our famous marine creatures, too. Across the UK, you'll have chances to spot and swim with grey seals, sharks, crustaceans and through carpets of anemones and kelp forests. It's really hard to believe how wild and wonderful scuba diving across the UK can get!
Can You Scuba Dive Anywhere in the UK?
Technically, yes! However, it's never a good idea to go diving and swimming just anywhere without some form of qualification to hand or without guidance.
UK waters are perhaps less exotic than those you might find overseas, but dive locations across the British isles are still tricky to get around unless you really know what you're doing.
I'd recommend that you are at least Open Water qualified with at least several dives under your belt.  Many UK dive centres will probably not take you out without a little bit of previous experience.  You should also take a look at the PADI Dry Suit Speciality Course which you will need behind you if you want to dive in a dry suit.
Is Scuba Diving Expensive in the UK?
The cost of diving across the UK can vary, depending whether you are boat, liveaboard or shore diving. Shore diving tends to be the cheaper option, but a liveaboard may suit those looking to make a full adventure over a number of days.
Even if you don't use a liveaboard service, you will need to consider costs for equipment, training, and travel. It is crucial that you make sure to research all the equipment you need before you start to dive, especially if you want to start exploring some of the more interesting wrecks that British marine locations have to offer.
My advice would be to compare and contrast pricing for the various pieces of equipment and courses you know you are likely to need to invest in. From here, make sure to price up any accommodation such as liveaboard or land based. You may actually find it cheaper than you imagine to dive at sites such as Scapa Flow, for example.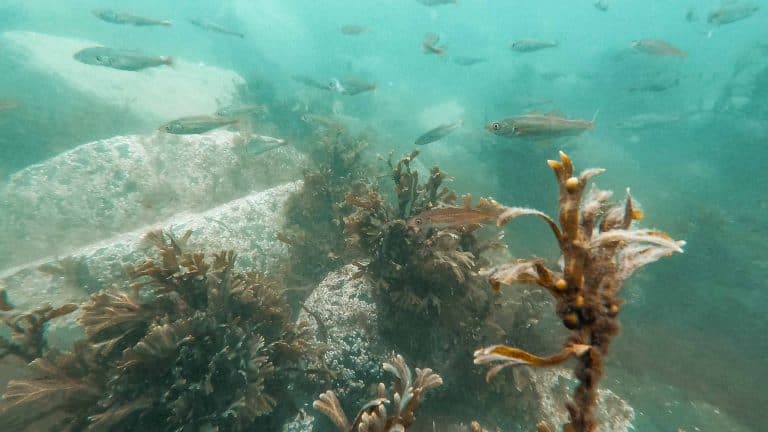 Anywhere you like – but do keep in mind, there are going to be some diving sites across Britain which are easier for beginners than others. I will always recommend getting in touch with a local PADI dive school and jumping on a Discover Local Diving session.  Even better, book on a professionally led dive with the school itself.
Do also keep in mind that waters across Britain are likely to be extremely cold at times – this is certainly nothing compared to diving and swimming in the Indian Ocean!
If you are new to cold water diving, or are thinking about giving it ago, make sure you read my reasons to cold water dive blog! Here I talk more about what cold water diving entails, the gear we use, and why it opens up a whole new world to scuba divers!
If you aren't yet a scuba diver then you may want to give a few of my other blogs a read, including what beginners should know about scuba diving and PADI Open Water Diver blogs for more information on what it takes to gain your scuba certification.
That said, there's plenty for you to see and do across British waterways and diving hotspots. Make a point of checking out my top dive locations from the above and see if you can spot a grey seal or two!
Recent Posts