A Bahamas scuba diving trip is a once-in-a-lifetime and I have found the most practical way to experience these breath-taking dive sites.
Bahamas Master is my number one Bahamas liveaboard but it's worth reading on to see what I discovered to find out about their dive itinerary.
I also reveal how you can check out the budget-friendly or a luxurious option that I found.
Quick Look: Top Bahamas Liveaboard Trips
"One-stop booking with a liveaboard makes the entire experience effortless and more enjoyable."
Find out what to expect on a liveaboard trip
Here's my full ultimate liveaboard guide, giving you a packing list, potential destinations and what you can expect..
RECOMMENDED LIVEABOARD AGENCY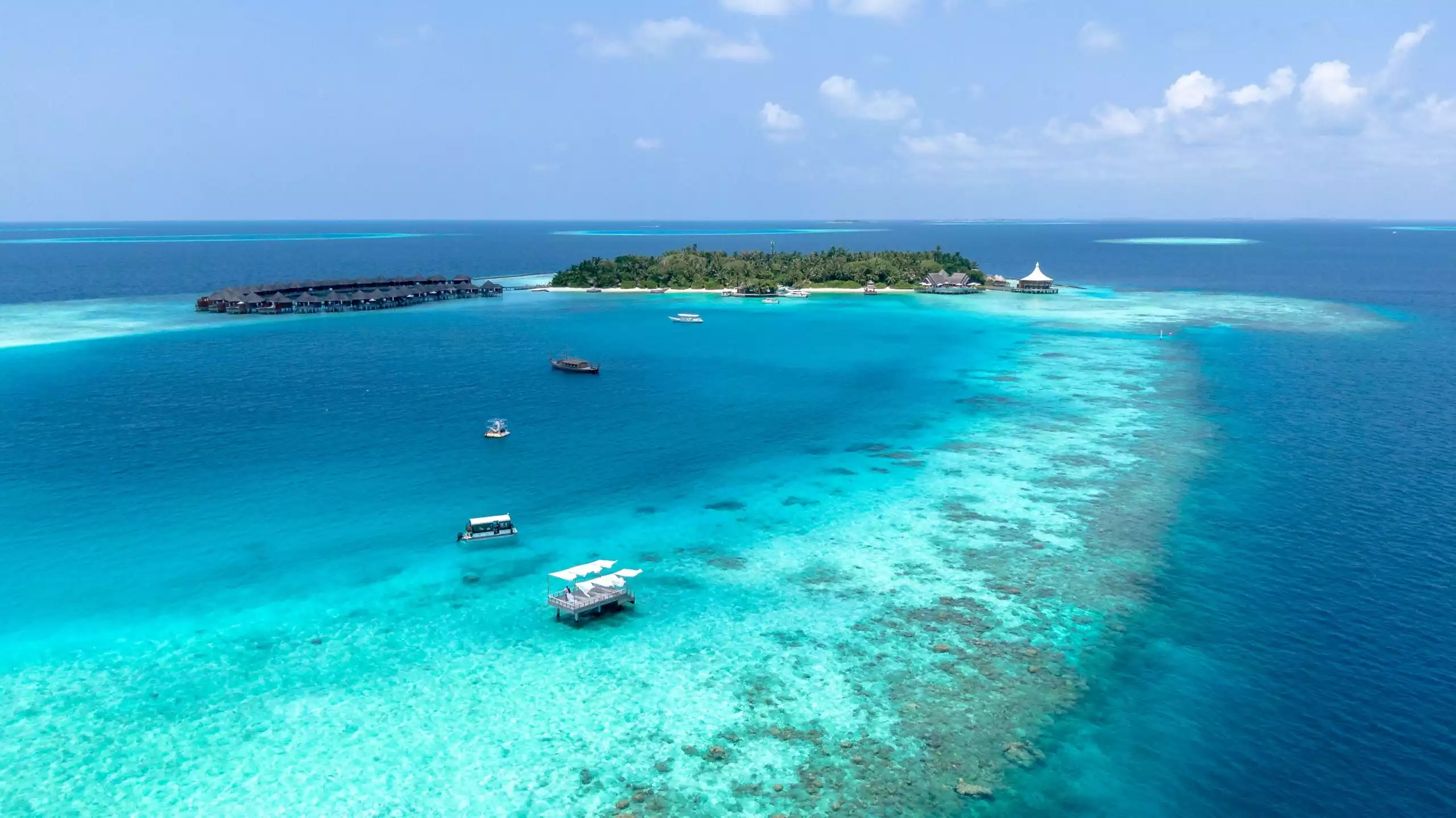 TOP PICK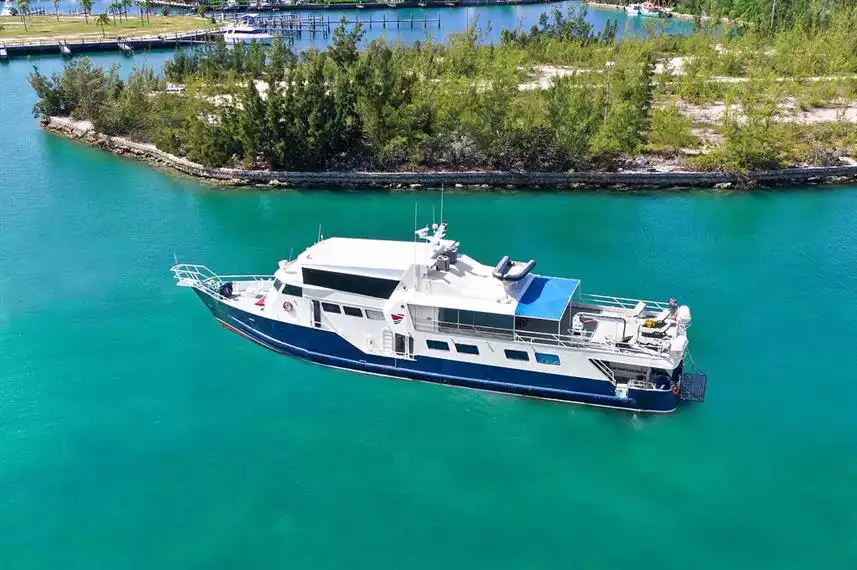 The Bahamas Master is the number one Bahamas Liveaboard with visits to the Tiger Beach, Exuma and more. They have entertainment lounges, private areas and sun decks. Scuba dive your favourite sites in style with up to 20 dives a week.
Do you want to visit the most-sought after islands of Bahamas? The paradise-setting is one that has the most desirable shark diving around. This particular liveaboard diving trip visits places such as Tiger Beach that often sight sharks such as hammerheads, nurse, lemon sharks and bull-sharks.
This liveaboard is packed full of luxuries, with plenty of communal areas, entertainment and storage.
It's a beautiful vessel with warm and friendly staff; my view on scuba diving is to go with the flow and enjoy whatever comes to you. Albeit I want to see sharks and I visit certain locations in search of particular species. But with that said, a negative on the above liveaboard is that Bahamas Master doesn't always stick to the itenary stated, our reviewers noticed that they didn't do the shark feeding as mentioned and changed the dive sites.
Regardless of where you visit – it will no doubt be a shark haven!
Check out my full review on the Bahamas Master Liveaboard.
BEST FOR LUXURY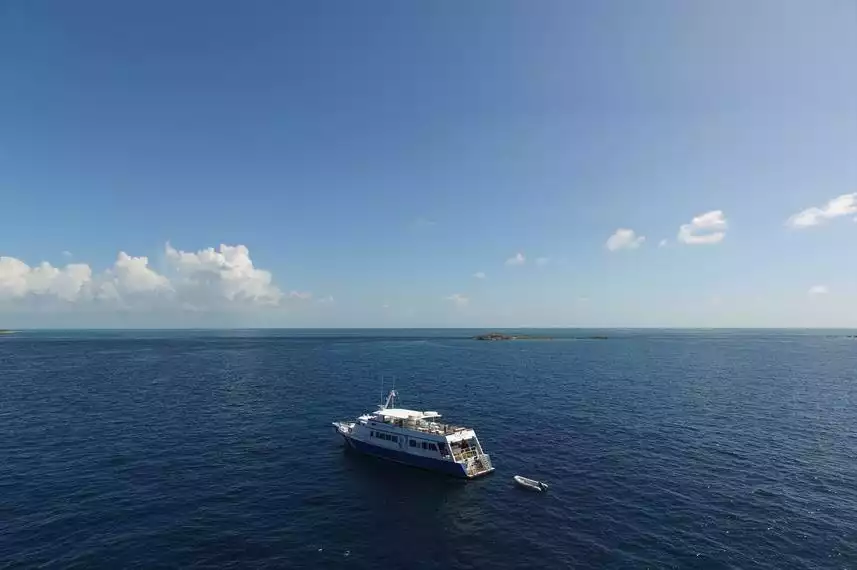 The Bahamas Aggressor Liveaboard is a dive boat holiday that visits 3 beautiful locations on this excursion with Exuma Cays, Tiger beach and West End Northern Adventure. It's a spacious 100ft yacht with up to 5 dives per day available. They have nitrox and scuba diving courses as optional extras.
The rooms are outdated to say the least and it's not a boat for those who want luxury but it is clean, comfortable and full of excitement.
This is another lavish Bahamas liveaboard for dive enthusiasts. It hosts 14-divers per trip and provides five deluxe rooms. You'll love the range of luxuries, including the jacuzzi. A variety of meals are served, including local and international cuisines.
The luxury yacht visit Exumas and Cays of Bahamas. Get ready to visit friends such as grouper, barracuda, hammerhead sharks and rays.
Find out more about this yacht in our full review of the Bahamas Aggressor. 
FLEXIBLE BOOKING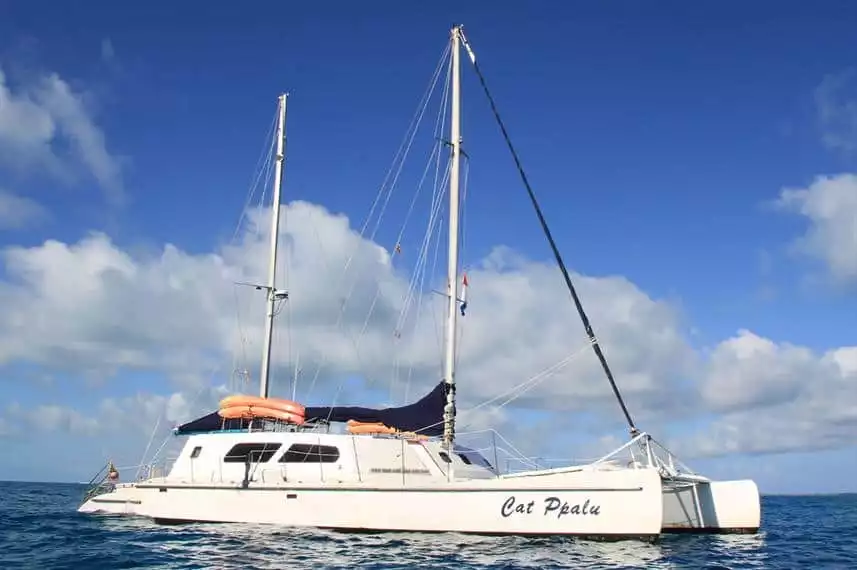 Cat Ppalu Liveaboard is a 65ft sailing catamaran with chartered trips to Exuma Cays. They have lots of trip options from kayaking, diving and walking once you arrive at sites. This boat also offers up to 19 different dives with blue holes, washing machines and more. 
This holiday has over 40 years experience and is popular for its authenticity. It's a smaller boat that can host up to 12 guests and is non-diver friendly, allowing others to join on adventures such as kayaking and scenic walks. 
During the Exuma Cays visit, you may see the famous swimming pigs from the beach. Catch sun rays from the front trampoline-style deck, there are lots of places to relax and the rooms include a single and twin cabin option. 
For more details and images of this beautiful dive boat use the official Cat Ppalu Review. 
BEST VALUE
The Phoenix Liveaboard is a Bahamas boat holiday that enables you to breathe, sleep and scuba dive. It is an air-conditioned liveaboard dive boat with a generator, compressor and diving tanks. It has four cabins, and private washrooms and can provide space for eight scuba divers.
Explore the beauty of the Bahamas with visits to Exuma and New Providence Reef, you will be able to look out for Caribbean Reef Sharks such as Lemon, Bull and Hammerhead Sharks.
The Phoenix is one of the most sought-after liveaboards in the Bahamas. There are over 100 dives to choose from with this chartered trip. You can also enquire into extra dives and scuba diving courses too – maybe you could get out your scuba torch for night dives. With so many to pick from, there are lots of opportunities for more experienced divers too.
If you're seeking more than an overview and want more images, feedback and details of the Phoenix then use Liveaboard's full Phoenix Review. 
BEST FOR CAMARADERIE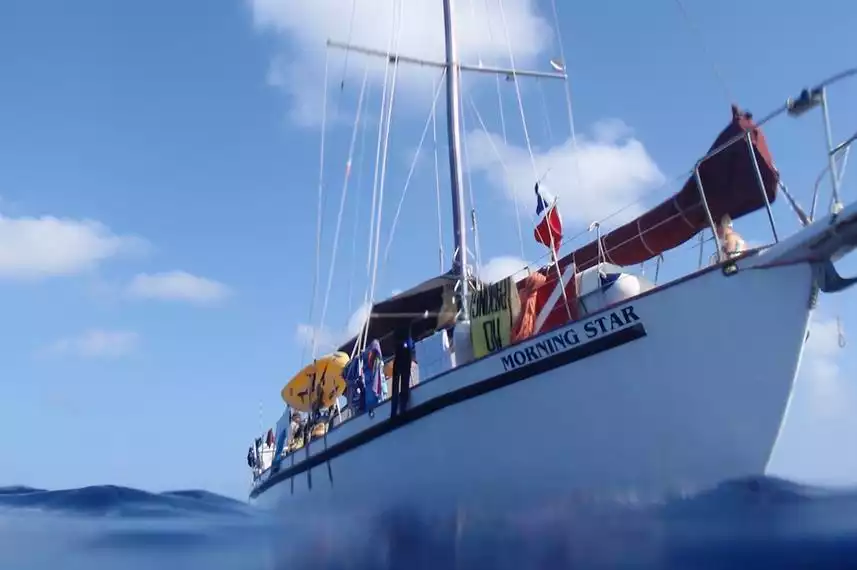 The famous sailboat is a favourite for many seasoned scuba divers, despite its basic accommodation. 
It is the most affordable liveaboard and is ideal for those booking on a budget. 
Blackbeard's Morning Star and Sea Explorer liveaboards are known for the camaraderie and affordability. It is simple but you will be able to enjoy unreal food and also enjoy the company of like-minded divers. 
The cruise visits Exuma and you can enjoy night dives, wreck dives and shark feed dives. 
This is the best budget liveaboard sailboat, use my review of Blackbeard's Morning Star liveaboard and find out about Neysa and veterans' experience on-board with a case study we did.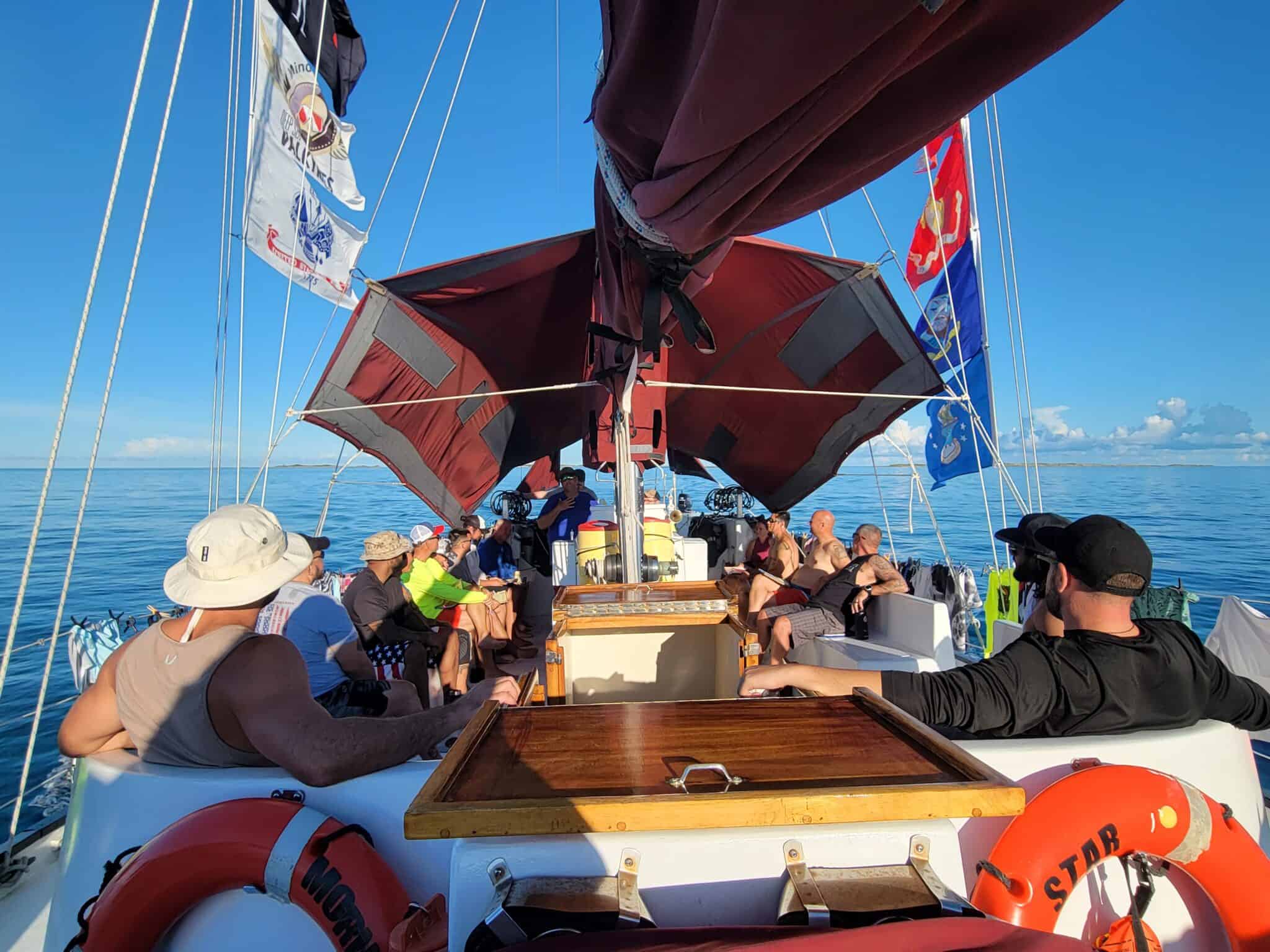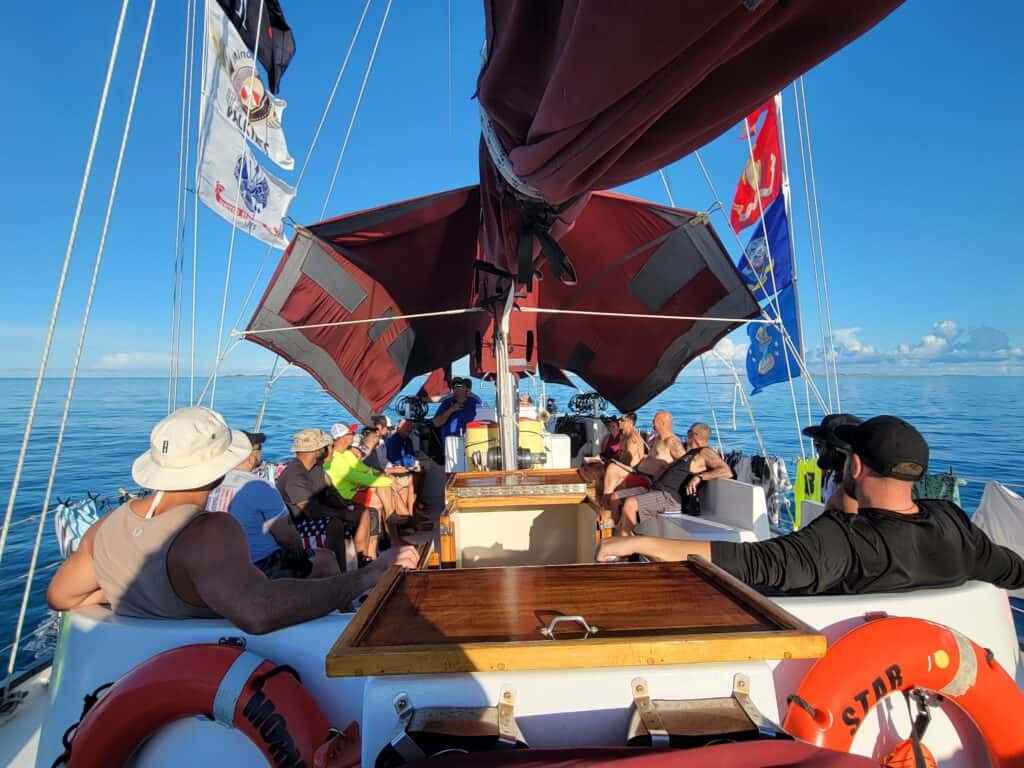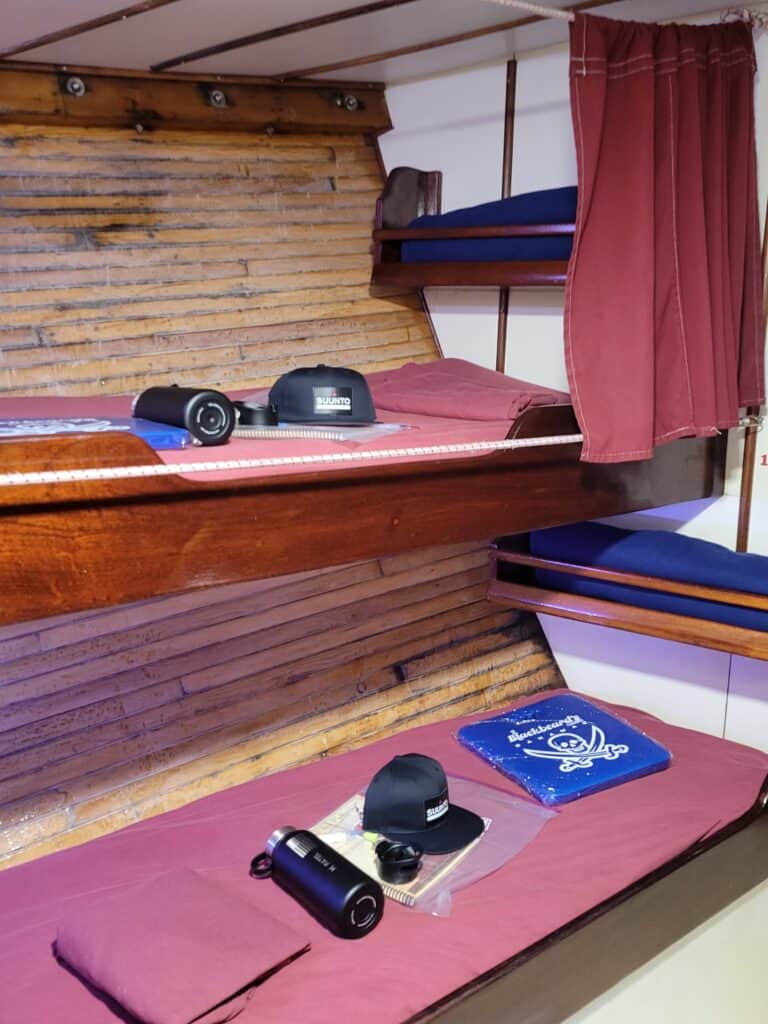 The Beautiful Bahamas is the Place to Enjoy Shark Diving. With Over 700 Islands, the Majority of Divers Visit on a Cruise or Liveaboard.
`Appropriately named, Tiger Beach is the home to a number of tiger sharks. That's not all you'll likely spot, you can also look out for gorgeous hammerheads, lemon sharks and more. 
* Best way to dive is via Liveaboards in Bahamas
Location: 20 miles off the coast of Grand Bahama
Species: Mostly tiger sharks. Also find lemon sharks, hammerheads, caribbean reef and nurse sharks.
Visibility: 100 feet/30 metres
Temperature: 65-77 °F (18-25°C)
With over 200 dive spots in Bahamas, you will never be short of choice. If you want something different, then check out options for wall diving.
The wall reaches depths of 27,000 metres and attracts plenty of vibrant marine life. Not only will you be likely to set your sights on sharks but you can also enjoy smaller fish too. This includes seabass, squid and angelfish.
Location: Andros.
Species: Sharks as well as smaller marine life.
Visibility: 164 feet/50 metres
Temperature: 80 °F (27 °C)
A very popular location for divers, the yellow buoy is the indication of the feeding spot. Many from around the globe gather to watch sharks feeding in this area.
It's certainly a one-off experience. A list of specialities are up for grabs for PADI divers too. 
Location: 1 Hour from New Providence.
Species: Range of sharks.
Visibility: 100 feet/30 metres
Temperature: 82 °F (28 °C)
By now, you're well aware that most divers, both beginners and experienced gather to Bahamas for the shark diving. It's no secret and it's been a haven for this type of diving for a long time. You are promised a viewing of various species by nature, as Bahamas garners some of the most beautiful sharks in the world. 
You can expect to see tiger, reef, nurse, grouper, hammerhead, lemon and other sharks. Also prepare to spot rays, angelfish, butterfly fish, squid and healthy coral reef.
It isn't just shark diving, you can check out wrecks, blue holes and walls in Bahamas.
Best Time to Dive in Bahamas?
The best time to dive in the Bahamas is between November and May – this is the high season. The water temperature remains warm all-year round.
If you're shark diving at Tiger Beach in the hope of sighting sharks, then you'll want to dive between October and January. For seeing hammerheads in Bimini Islands, you will want to scuba dive between December and March. 
Are There Sharks in Bahamas?
Sharks are the number one reason that scuba divers make this dream expedition – the Bahamas is home to bull, lemon sharks, hammerheads, reef, nurse, Caribbean reef sharks and more.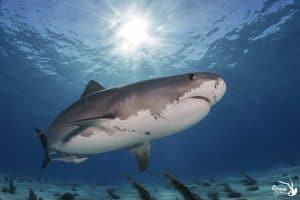 If you're hoping to find tiger sharks, then you will want to visit Tiger Beach, whereas Bimini Islands is best for hammerhead sharks.
What Bahamas Liveaboard Dive Boats Are Available?
Here is a list of all the different Bahamas liveaboards, some that didn't make it into my recommended list:
Aqua Cat
Cat Ppalu
Bahamas Master
Bahamas Aggressor
Grand Bahama
Blackbeards Sea Explorer
Blackbeards Morning Star
Phoenix
What National Parks Can You Dive in Bahamas?
There are several pristine national parks available to visit in the Bahamas including the Exuma Cays Land and Sea Park, Fowl Cays, North Andros, Tiger Beach and Pelican Cays Land and Sea Park . Most can only be dived or accessed from liveaboards, as they have exclusive access.
Can I Dive in Fowl Cays National Reserve?
The only liveaboard that allows you to enter and dive in Fowl Cays National Reserve is Cat Ppalu. This is not a given and you should always check the itinerary before booking your liveaboard boat trip.
What Are Tiger Liveaboards in Bahamas?
Tiger liveaboards are liveaboard boats that stop off to visit the famous Tiger Beach. 
Luckily for you, there's a couple of boats that stop there.
Here is a list of boats that go to Tiger Beach:
Bahamas Master

Bahamas Aggressor
Bahamas Liveaboard from Florida
The Gulfstream Eagle used to depart from West Palm Beach, the only liveaboard the that now departs from Florida to Bahamas is the Juliet Liveaboard. 
Why Book a Liveaboard in the Bahamas?
 Booking a liveaboard at the Bahamas provides the best possible scuba experience, allowing you to visit exclusive dive sites you'd otherwise miss. Not only that but you can enjoy clear conditions, high visibility, coral reefs, wrecks and a long list of marine life. 
Bahamas are known for their pro-active work to keep the seas clean and the sea life healthy. You will be able to dive amongst sharks, fish and some of the most beautiful coral reef. 
Liveaboards isn't just diving it is the best of the best, as the entire hoiday is centred around diving. This gives you chance to just do what you love with no worries, you can socialise and do a number of dives.
My first real diving experience was on a liveaboard and it really appealed to me. I was lucky enough to enjoy friendly staff, a five-star service and some beautiful dive spots. There's a real community and you also get to enjoy a lot of dive sites in one-go, that'd otherwise not be possible. 
There are other options to liveaboards, that cost less but you get more value for money booking a liveaboard. Why's this? Well- you will visit all of the top sites over a matter of days. It would cost a fortune to see this many dive sites all in a week. 
Bahamas Liveaboard Reviews
Find out what others are saying about Bahamas Liveaboards, we use Tripadvisor to discover more about the cruises.
What more could you ask for, this is one for the scuba diving bucket list. 
Diving in Bahamas is a dream- and I'm glad that we've found all of these options. Find your favourite liveaboard diving right here and you can check out the best deals that we managed to find. 
It's time to delve deep into the latest Bahamas diving opportunities and enjoy visiting Caribbean Reef Sharks, healthy coral reefs, Blue Hole, Atlantic Ocean and some of the best dive sites in the world.
Other Liveaboards You May Like
Recent Posts