Top Vegan Restaurants on Koh Tao
I've been meaning to sit down and write this blog for a while now, a blog that I hope some of you may find useful.  I've been vegan for five years now and for three of these years I have lived in two different locations in Thailand, both of which kind of place themselves on opposite ends of the spectrum.  Depending on where you visit in Thailand, as with the rest of the world, there is often a huge difference in the availability of plant based options.  When I first moved to Thailand I was living and working in a small fishing village where the notion of abstaining from any type of seafood in meals was unheard of throughout the local community.  The only ever sign of refraining from animal products came around once a year when the Vegetarian Festival was celebrated, and for ten days some of the community would eat only plant based food.
I learnt how to say "I'm vegan" and, in particular, "no seafood".  Still, most occasions ordering food were met with confused looks, not because they didn't understand my Thai, but because they couldn't understand why someone would choose to not have fish in their dish.  I familiarised myself with some of the locals who knew of my lifestyle preferences and thanks to the help of our lovely cook Mimi, survived a whole two years in a village that was dominated by fishermen and their families.  Mimi would visit our base every evening and cook for staff and volunteers.  She was a Burmese lady and understood my requests for meals with no animal products in them.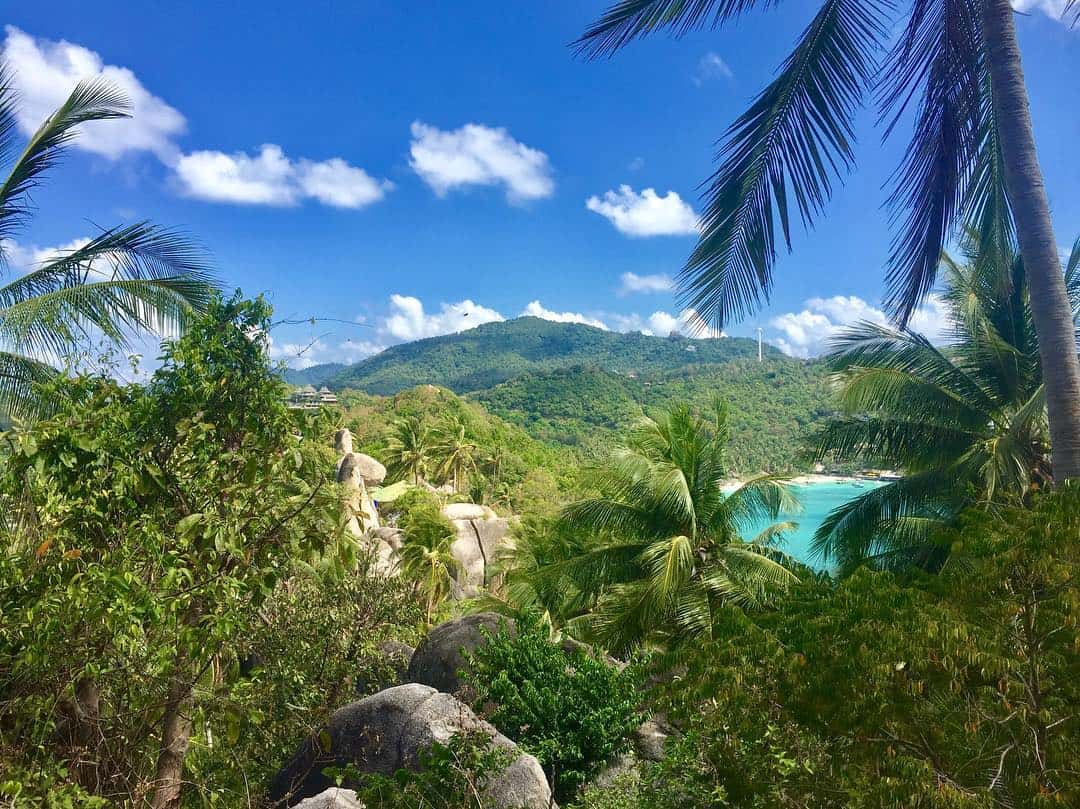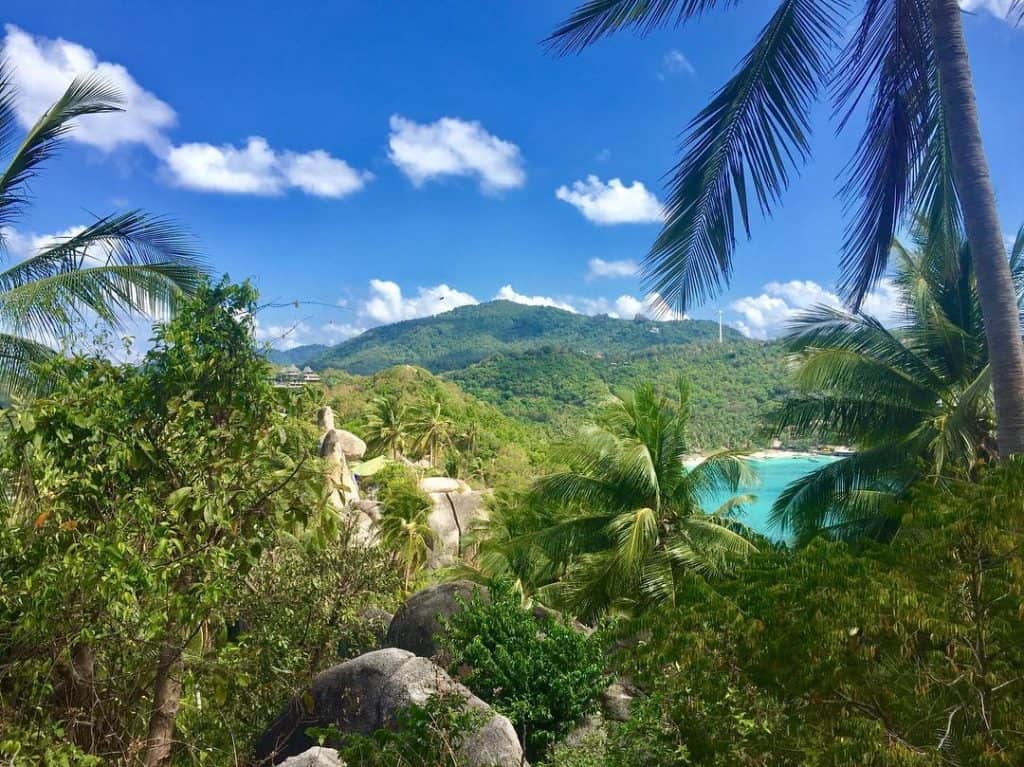 Living in a village that survived mainly due to the fishing industry was difficult.  Every day, my neighbours would place their mornings catch out the front of their house to dry in the sun and for most of the day, the village would have a very unpleasant aroma.  However, it wasn't all bad.  I enjoyed my time spent exploring the local village market every week to stock up on fruits and vegetables for my lunches.  I had no idea what a lot of these greens were, but they would turn into some extremely tasty, healthy and fresh meals.
Let me wind forward three years and the Thai island I spent 9 months on is quite the opposite.  Although fishing still takes place in certain zones surrounding the island and there are seafood restaurants dotted throughout the main areas, Koh Tao's industry relies largely on the fish remaining in the sea.  Wannabe SCUBA divers travel from across the world and backpackers put it on their bucket list to visit and learn how to diver here.  Thanks to it's cheaper courses and easy diving conditions, Koh Tao is quite the ideal place for beginners to get a taste of the underwater world.
Probably partly thanks to this popular industry, Koh Tao has several restaurants and cafes that offer vegan and vegetarian options.  Many places also understand the term vegan, and can adapt their menu to suit.  It is difficult to list my top five because they are all so close in terms of quality and pricing, but I will try
I am going to be honest, we only discovered this gem of a place, after 6 months of staying here.  But I am happy to say this has immediately shot to my number one position.  With such a western influence, it is often all too difficult to find authentic Thai food on Koh Tao, with many restaurants appearing quite nervous to load up the chilis on westerners plates.  However, the tiny Babaloo Restaurant offers home made, authentic Thai dishes that will take your taste buds to another level.  Using true Thai ingredients, they have their very own vegan menu with a huge range of dishes including traditional curries, fried dishes and rice dishes.  Not only this, they have several mock meat options.  In fact, I believe this is one of the only places on Koh Tao that offer mock meat in dishes instead of the plain old tofu.  Choose from chicken, duck, pork and fish that taste just like the real thing and your dish is complete.  It is a quirky little place with very friendly staff, and you can bag yourself a curry and rice for as little as 120 baht.  Bargain in my eyes.
Vegetabowl have taken the island by storm and this is a popular eatery by non-meat eaters and meat eaters alike.  If you're looking for a fresh and healthy meal made from a range of vegetables and salad, then look no further.  They offer a range of salad bowls each with their own toppings and sauces, including the Mexican Bowl, Zen Bowl and Indonesian bowl.  Their creativity with the ingredients is brilliant and all the bowls are just as good as each other, it is often hard to choose what to have.  They also offer smaller appetizer dishes and some super healthy smoothies. The salad bowls are huge and are thoroughly satisfying. This place is definitely well needed when your body is craving for pure, healthy wholefoods.  P.S try the cookies on the counter 😉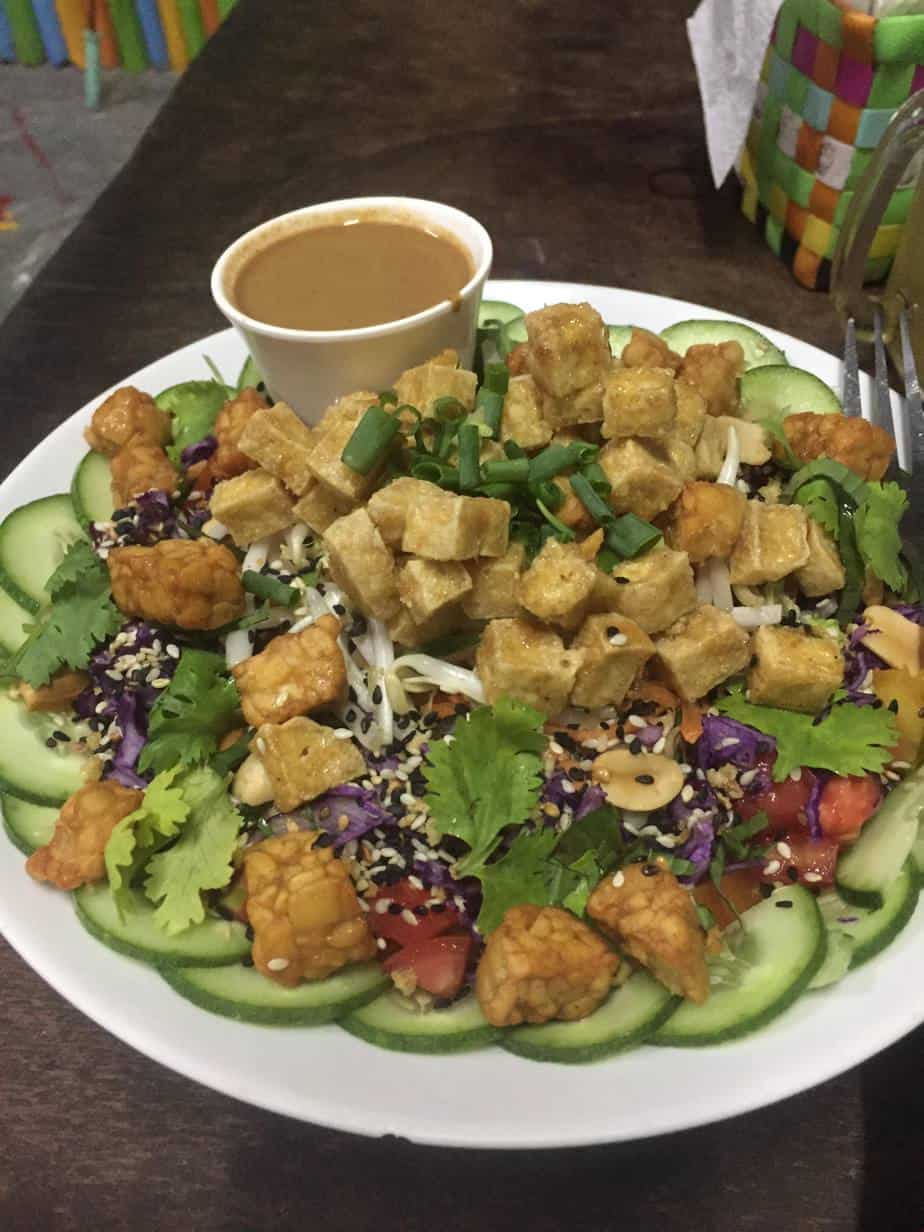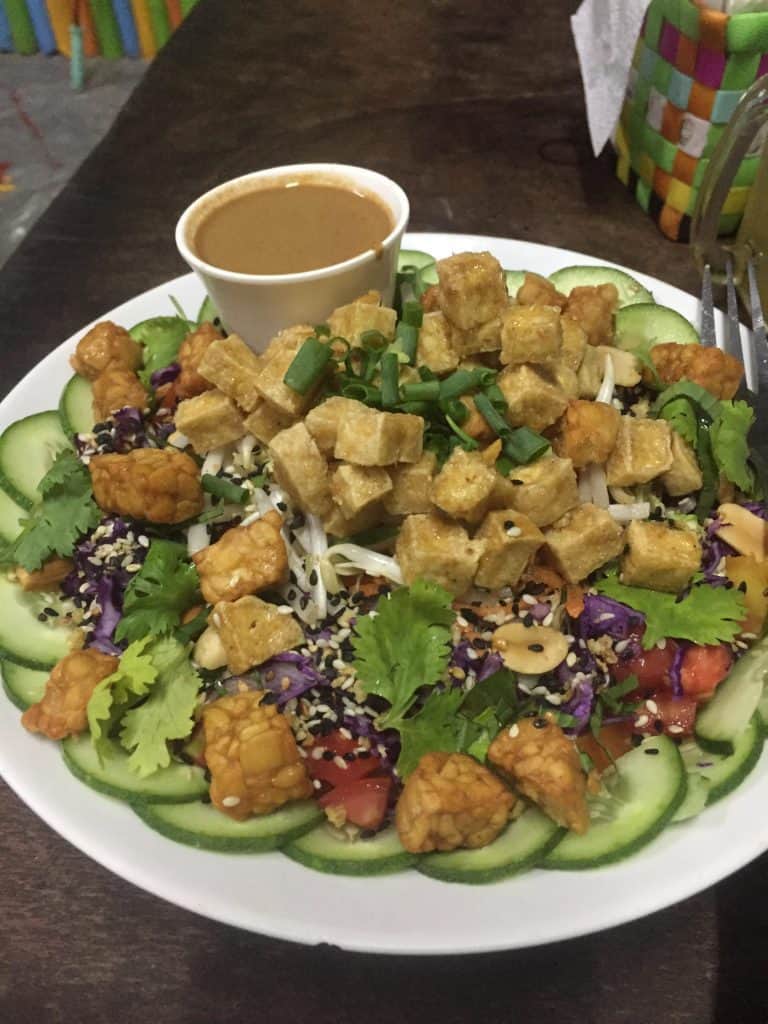 Situated right on the beach, Coconut Monkey is a tranquil escape from the busier parts of Koh Tao.  The vegan menu, found within the main menu, is made up of about 12 different dishes that are bound to suit a range of tastes.  From falafel wraps to Burmese tea leaf salads, vegan breakfasts, tofu satay and vegan chilli bowl to grilled vegetable salad and buddha bowls, the mix of dishes keeps everyone happy.  Their smoothies are some of the tastiest on the island and they have a range of additional superfoods that can be added to your juices or smoothies for an extra 20 baht including spirulina, maca, hemp protein and moringa.  They are also one of the only places on the island that you can find several homemade vegan treats in the fridge including snickers slices, banana bread, banoffee pie and peanut butter balls. 
Located in a quieter part of the island, Big Bite Café in Chalok is a pleasantly small café just off the main road.  They have a great menu for vegans which includes smoothies, vegan breakfast, pancakes, sandwiches (with their homemade cashew cheese) and a few different wraps.  The coffee here is great and they have a choice of soy or coconut milk.  My favourite here is the Burmese tea leaf salad wrap, a fragrant yet nutty mix of salad hailing from a Burmese influence – its delicious!  The mushroom teriyaki wrap and the grilled veggie sandwich are both worth a try too!
Guilty pleasure alert!!!!!  South Beach Café is a trendy café located just down the path from Big Bite Café.  The only thing we go here for is the vegan pizza with a choice of either humous or Hawaiian topping.  Our favourite is the Vegan Hawaiian which comes with its own vegan cheese.  They also deliver, so if you've had a long day lying in the sun and cant be bothered to go out, simply drop them a message on their Facebook page and they will bring the pizza to you!
Shalimar serve some of the nicest Indian cuisine I have ever tasted.  Their cooks are experienced and throw together some beautiful tasting dishes.  They understand the term vegan, and much of their extensive vegetarian menu can be made vegan by not including the paneer of ghee.  If you like spicy Indian food then ask for it hot!
The Factory is another stylish place to eat, serving several vegan and vegetarian options including banana pancakes, smoothie bowls, porridge and two different types of vegan wraps.  The coffee is also very good here and the ingredients are high quality and fresh, many of the salads are grown right out the front of the café.
Newly refurbished, Gecko Republic has a small but tasty vegan menu which we thoroughly enjoyed.  We choose the option to have three small dishes each, kind of a tapas style.  A lot of love and time was obviously taken when creating these dishes and the kitchen is small and open so you can watch the chefs at work.  I had a beautiful iced butterfly pea tea here which not only tasted beautiful, but looked stunning!
Recent Posts