Belize is a wonderful country, especially for scuba diving. Find all of the Best Diving in Belize, I list the top 10 dive sites.
Out in central America, you'll find a stunning array of diving adventures and experiences just ripe for the taking!  Even if you're just getting started with diving, Belize promises to be a wonderful entry-level trip as you dive the Caribbean Sea.  There are waters ideal for beginners and more advanced scuba divers alike.
Belize is home to more than 400 different island locations! 
Ambergris Caye / Belize Barrier Reef
The Great Blue Hole
Hol Chan
Gladden Spit
Shark Ray Alley
Esmerelda Canyons
The Silk Cayes Wall
The Long Caye Aquarium
Half Moon Caye Wall
The Atolls
Are you looking for some fantastic dive sites in Belize?
It also has one of the biggest blue holes for diving in the world, as well as the largest barrier reef that remains unbroken.  For that reason, it's always likely to be the ideal spot for those divers looking for something a little bit special.
As well as having some of the world's best diving, you can also visit Mayan Ruins during your days off from scuba diving.
But what are the best dive sites in Belize right now?  Which zones and areas should you be looking for across the islands?  
Read on to find out more.
With 400 islands and plenty of amazing spots, you may want to look at a cruise as the best way to visit belize.
Top 10 Dive Sites in Belize
When diving  across the Americas, and Belize it always has something visually stunning to offer.  Of course, you should always make sure to head out here once you have the relevant training and certification – and it's safer to dive in groups or duos.  But just take a look at some of these wonderful photos – there are cave systems and reef chains you really have to see up close.
Does Belize offer the best diving in the world?
It has to be up there.  For that reason, I thought I'd take a good look through some of the more popular sites cross-country – as well as those truly breath-taking diving spots that really need a little more love!
Ambergris Caye / Belize Barrier Reef
Heading out of Belize City itself, Ambergris Caye is the nearest dive site to the Belize Barrier Reef itself, making it a fantastic site of interest for divers of all experience levels. The Belize Barrier Reef is 300km of 900km's of the Mesoamerican Barrier Reef System. This makes it the second largest barrier reef system. It's the biggest caye in the area, too, meaning that it is always likely to be a popular spot with local divers and tourists alike.  This is one dive site – deep and clear – you're going to need to make a special trip to beat the rush.
The coral formations available at this scuba location are amazing and shelter much of the fish that live in this part of the ocean, subsequently, helping them thrive.
This is the best location to also enjoy the wonder of the country – the Belize Barrier Reef. 
How can I talk about dive sites in Belize and NOT mention the Great Blue Hole? It's just a sshort boat ride from the Cayes.
It's likely to be the biggest and best dive site for thousands of miles around – dare you dive down as deep as 100ft underwater?  If you have plenty of kit, experience and people around you, there are no other reasons why you shouldn't give it a try.
This enormous dive site is at least 442ft deep, and as a UNESCO World Heritage Site, it's strongly protected by the people of Belize.  It's full of marine life, though when you do dive here, be respectful!
This blue hole is one of the main attractions when it comes to Belize after the Belize Barrier Reef. 
While Belize is famous for its unbroken barrier reef, there are a few nooks and cracks along the way.  Hol Chan, which means little channel, is a nice little spot if you're looking for unique marine life.  As with other special sites and spots across Belize, this 10 metre channel is well-protected in the name of conservation.  Take a look at the schools and shoals, but again, be respectful!
Gladden Spit can be a popular site for divers to look into during the milder months of the year.  Why?  You'll have the opportunity to spy a whole host of marine creatures!  It's rare you'll see quite so many whale sharks in the same place. This is one of my favourite spots purely because of the whale sharks that migrate in the area.
 The Gladden Spit dive site may not be the biggest spot for scuba diving in Belize, but what it does offer is an amazing variety in the ecosystem and local wildlife.
As mentioned, there are plenty of dive sites in Belize which are likely to be good spots for beginners as well as seasoned divers.  Shark Ray Alley may not be the biggest dive site around, but it's nice and calm, and as you may have guessed, it's an ideal spot to watch the sharks and rays.  
Keep a look out for nurse sharks, reef sharks and many other species.
Diving schools and clubs will regularly offer chances to come out here and feed stingrays and other marine life.  It's likely you'll spot a nurse shark or two, too!
Belize is, of course, famous for its stunning reef and its coral ridges.  These can culminate in some truly unique coves, caves and canyons!  Some of the most outstanding are out in the Esmerelda Canyons, offering a variety of soft coral which you can actually watch swaying underwater!  It's a lovely, peaceful dive, and you will actually find it part of the Hol Chan experience as listed above.
If you fancy diving as deep as 100ft, the Silk Cayes Wall is likely to appeal to you.  It's super peaceful, and thanks to the gentle currents, it's a good spot for beginners who are just getting into deep diving for the first time.  100ft may not be as deep as some divers go, but it's a nice start!  There's tons of wildlife here, too, from schools of bright reef fish to rare amphibians.
Out towards the Blue Hole is this wonderful aquarium trip, again, beautifully protected and one of many stunning dive spots Belize can be rightfully proud of.  You'll find sharks, barracuda, turtles and more.  The stunning, multicolour corals really need to be seen up close, too.  While you may be expecting the Blue Hole to be the most vibrant dive on the Belize docket, Long Caye really outshines it – literally – in some ways!
The Half Moon Caye Wall is also likely to be very popular with divers of all experiences.  That's because of the sheer amount of wildlife in store, as well as the amazing visibility!  It's really easy to spot a host of wildlife fluttering around the waters here, and it's perhaps one of the most photo-ready dive locations across the islands.  That's a big accolade!
Ok I'm cheating here a little by rolling several locations into one!  However, it's really worth you taking in the various coral atolls on offer across Belize.  This includes Turneffe Atoll, Lighthouse Reef and Glover's Reef.
There are only four coral atolls in the West – by definition alone – meaning that it's well worth diving down to spot the incredibly colours and shapes beneath the surface.  It's thought that some of the reefs here plunge down as far as 1000m – hard to believe!
The three mentioned atolls above all have their own assets that offer interest to exploring divers, Turneffe is the biggest and is the easiest to get to from the mainland. The best dive site in Turneffe is known as elbow and the twist in coral is a sight to be seen.
Lighthouse Reef brandishes the beautiful blue hole that many travelling scuba divers love to visit, if you want to travel across the 30-mile lagoon then you will be able to enjoy this reef.
Glover's Reef is a remote dive site in Belize and is home to some of the most incredible marine life, much of the surrounding area is rarely visited and for. that reason there's a lot of beautiful reef fish and various species.
Not sure if diving in Belize is the perfect location for you?
Why not start off by reading my blog on where you can find some of the locations for best diving holidays for more of a steer?
Belize welcomes visitors throughout the year, and with over 400 different island locations to traverse and explore, it's probably one of the most diverse holiday trips you'll make away.  However, it's worth considering how you're going to embark on your ideal diving holiday here.  Diving in Belize is an absolute must, so it's never too tricky to find ways and means to set up expeditions.
Make sure you take on a fair bit of training before you leave.  You might want to take on PADI Deep Dive and PADI Drift Dive courses at the absolute least.  However, conservation programs and schemes are also worth looking into, as you're going to need to treat these locations with the utmost respect!
Make sure to check out diving resorts in the area to make a real holiday of it or do take a look at Belize liveaboards.  These will be available throughout the year, so if you do want to make a break for it in the autumn or winter, you should always have a few golden opportunities.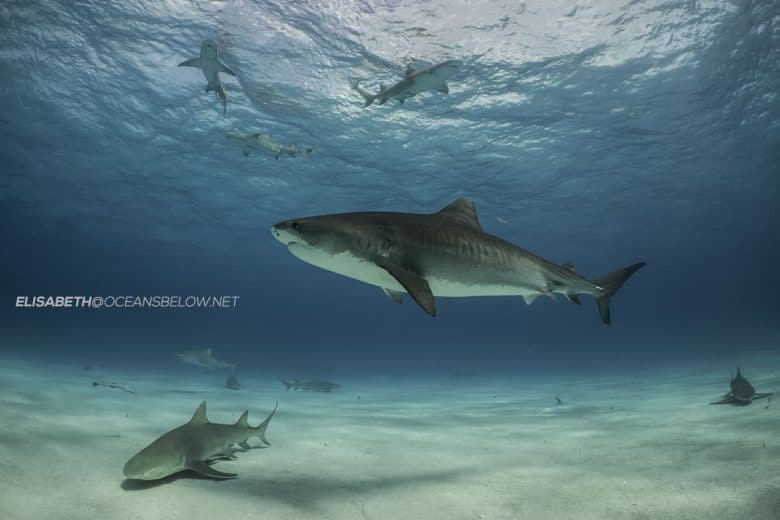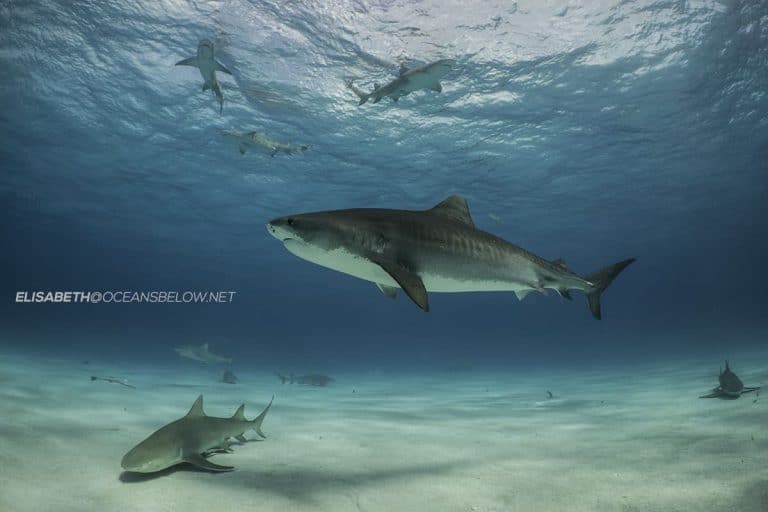 When is the Best Time to Dive in Belize?
Belize's unbelievable depths are likely to look stunning all year round, but there are of course some times of year which will offer the best experiences.  The best season to dive Belize and its surrounding islands is actually likely to be autumn, if you're a beginner.  During this time, you can expect the wet season – which will not only give you incredible surfacing, but the warmest adventures.
However, many people choose to go diving in the dry season from November through to July.  During this time, waters can get a little choppier, but visibility is at its best.  The dry season is always going to be the most popular, so do make sure you book as far ahead of time as possible.  Then again, the best season for you to travel may vary compared to everyone else!  Go with your experience level and ask around for advice.
What Do I Need Before I Go?
Of course, you're going to need plenty of kit and gear!  There are plenty of choices to make in this regard, and it can often be hard to narrow things down – so make sure to read up on a few buying guides before you make a break for Belize.  Take a look at a few of my guides to the best water shoes for divers and best water backpacks, for example, so you can keep your feet sore-free and belongings dry while treading the island waters!
Belize is easily one of the diving capitals of the world.  Want to really see the best the oceans have to offer?  Book a liveaboard or head on out towards the Americas.
Recent Posts