The problem with buying scuba fins is that you don't get to try them beforehand.
That's where I come in, I wanted to share my experience with the Mares Quattro Plus fins. The Mares Quattro fins are great all-rounders, they're stiff, stable and highly manoeuvrable. 
Find out the difference between the Quattro, Quattro + and the Avanti Quattro fins in this Mares Quattro Fins Review.
No. 8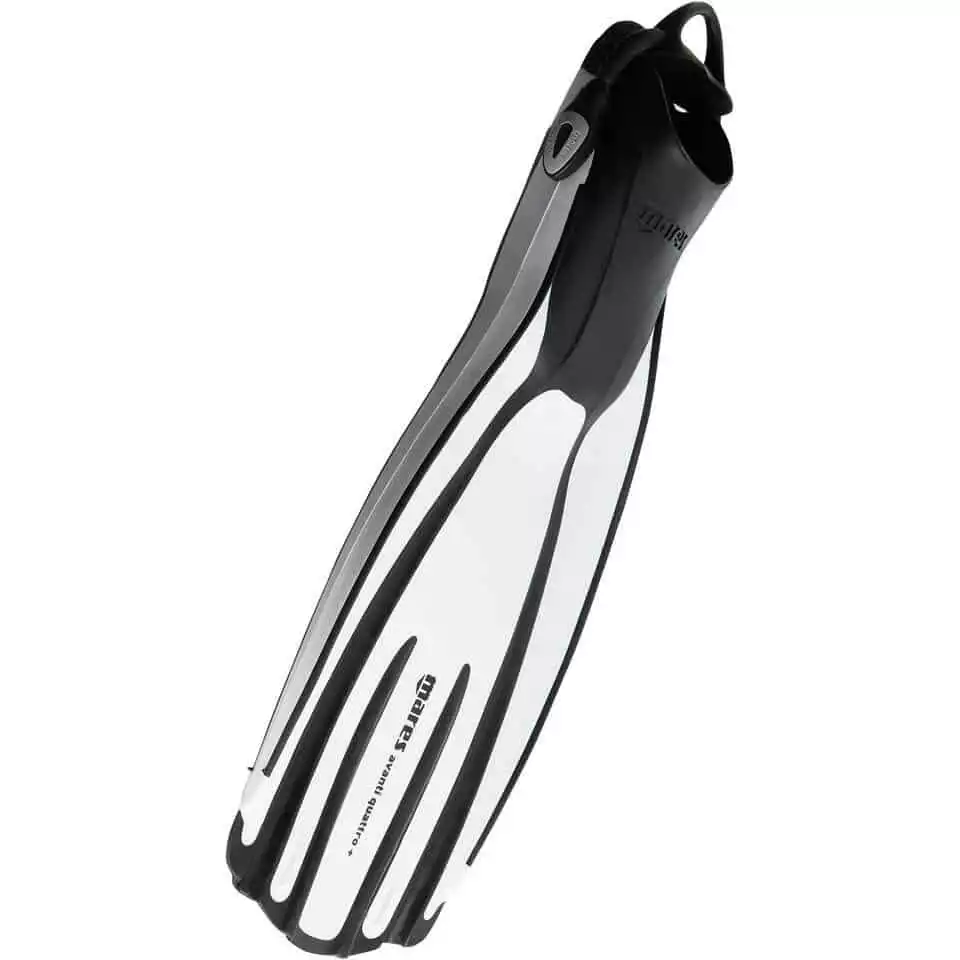 Perfect For: Scuba divers looking for additional support and comfort from their fins than the mainstream - particularly recreational divers who value stability over specific performance standards.
I'd recommend these to new or intermediate divers as they are so easy to get used to – they are stiff and offer a snugness sure to keep your feet comfortable throughout.
Unboxing the Mares Avanti Quattro Plus Fins
You can always expect quality when unboxing Mares dive products and these were no different. 
From the moment I picked them up, you can feel that they're robust and manufactured to last but despite their hardy design they are lightweight and proved to be manoeuvrable with their Hi Flex technology.
The big thumb loop makes them easy to carry with you and you can feel the flex on the adjustable bungee strap, making it easy to put them on and pull them off in the water.
Possessing a bungee strap that can be easily altered allows you to easily put on with dive boots or over your drysuit.
A Quick Look at Other Fins
What's immediately obvious when diving with these scuba fins is the fact that you get more than just a good thrust. Effortlessly generate power in strong currents with this flexible pair.
Scuba diving and snorkeling with these Mares is made all the easier thanks to the Hi Flex material in the manufacture. 
The design and shaping on both sides creates a stability.
The Mares Avanti Quattro Plus fins are also well known for being ergonomic and comfortable. The design to the snug rubber fit of these fins, along with the flexible straps, means that you can easily expect to keep fins on your feet even during high pressure dives and strong current moments. The foot pocket is impressively ergonomic, and is designed to lower leg cramps and general discomfort over time.
The flexible bungee strap and the ability to move it, make these fins easy to pull on and off. 
They are user-friendly and I was surprised with how easy they are to get on and how they adapt to all diving, wetsuit, boots or drysuits.
No. 8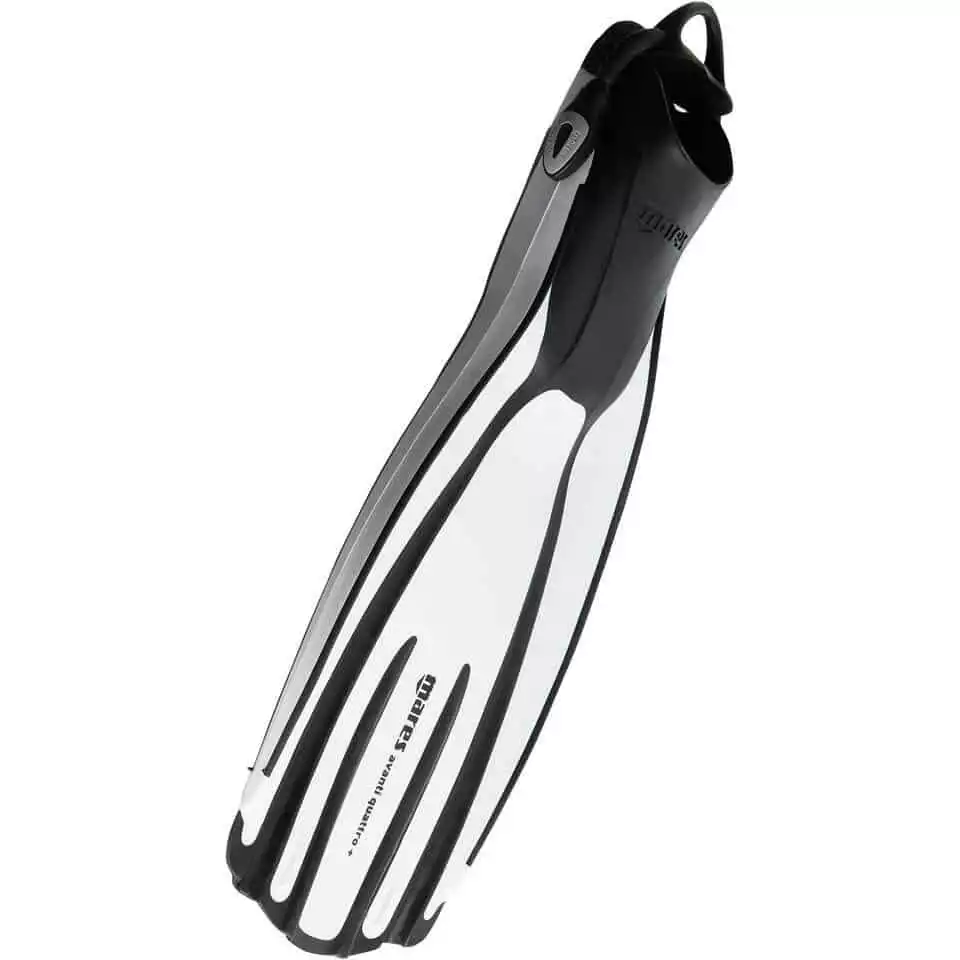 In any fin review, Mares is always going to come out on top for my money. The Mares Avanti Quattro Plus offers a lot of flexibility as well as high comfort, though never at the expense of performance or even stability in the deep. Therefore, I can safely say this is a very wise purchase – no matter the price you can expect to pay.
This is a pretty good pick for beginners and recreational divers – more experienced divers might want to look for a more specialised pair like the Apeks RK3's for example. 
I've had a few students that have opted for the Mares fin as their first equipment purchase and it's treated them well.
If you're keen on snorkeling – then find out if this fin made it into my top snorkel fins. 
Other Scuba Fins That You May Like
Check out some of the other scuba fins that I've reviewed.
Extremely easy to get on and off
Impressive balance in power, manoeuvrability and comfort
Classic Mares style and engineering
Low drag thanks to wide channel
Extremely durable and long lasting
No drainage in these fins
Heavier than most
Recent Posts