The impressive Trufit technology used in the design of the Synergy ensures a super comfortable and watertight fit.
Scubapro is a name in scuba diving mask manufacturing that plenty of divers are probably already familiar with. The Scubapro Synergy Twin Mask Frame is built to offer tons of rigidity and form when diving deeper and deeper. What's more, it's one of the best-priced scuba diving masks in its line, garnering customer praise left, right and centre.
This is a low volume mask that's caught my eye a couple of times before, so I wanted to take a closer look at the technology in detail. It's a well priced mask, but does the Synergy Twin system really convert on that value?
PRO CHOICE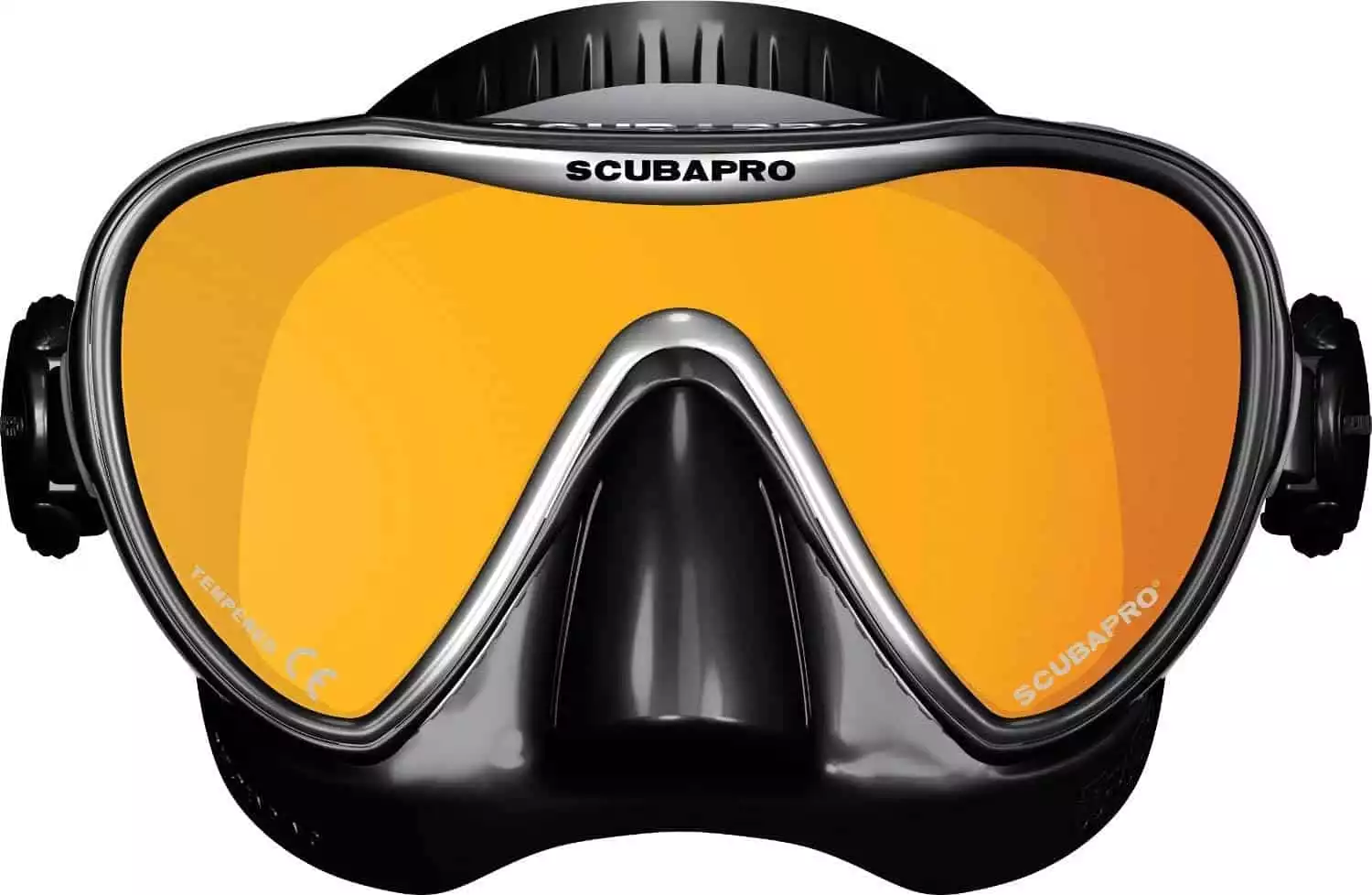 Why Buy The Scubapro Synergy Twin Trufit Mask?
The main selling point of this diving mask, of course, lies in the dual lens. Built in second generation Trufit technology, the mask frame is impressively wide and features tons of clarity. What's more, the outer silicone build is thinner than most. This offers amazing benefits to those divers who have struggled with mask comfort in the past.
That said, the mask frame silicone is actually thicker than most, offering a firmer fit and the likelihood for the mask to last for years to come. The Scubapro Synergy Twin Trufit diving mask offers more than top quality silicone and skirt.  It also benefits from simple strapping and buckles to take into account.
Unboxing the Scubapro Synergy
The first thing that stands out when unboxing is the uniqueness of the design and fit, thanks to its second generation Trufit technology. When placed on your face, it's safe to say this mask truly delivered when it came to comfortable, water-free support. In the water you get  a watertight seal and a brilliant field of view that's never hampered by water ingress. And for the price, you really cannot complain about the lens design.
It's also really helpful that the buckles and strap design on board the Synergy Twin Mask is so flexible. Scubapro's description more than fits the brief. You can fold them flat and pop them back out again without damage if you want to store them on route without losing shape. The rigidity while swimming and diving around is fantastic too.  The seal is likely to withstand dive after dive for many years to come.
The mask is nicely contoured with a thin silicone initially, though you will find that it is thicker near the lens to really boost the water-tight system. There's no colour difficulty and you can pretty much use this mask anywhere in the world, at any visibility level.  They also offer a mirrored lens option – great for a glare free experience in the underwater world.
There isn't that much I can say against the revolutionary Trufit technology used here. However, some customers feel that the mask frame and its dual lens design don't support smaller heads and faces too well.  But don't be upset! Scubapro have even designed the Synergy Mini mask for smaller faces!
As the Scubapro Synergy Twin is certainly thicker and firmer than most dive masks on the market, you can expect the frame to provide more support to larger heads on the whole. Measure your face – that's the bottom line here!
Otherwise, I feel this is a great quality mask for the price. It's low volume, relatively lightweight, and it'll be useful to any diver of any experience.
PRO CHOICE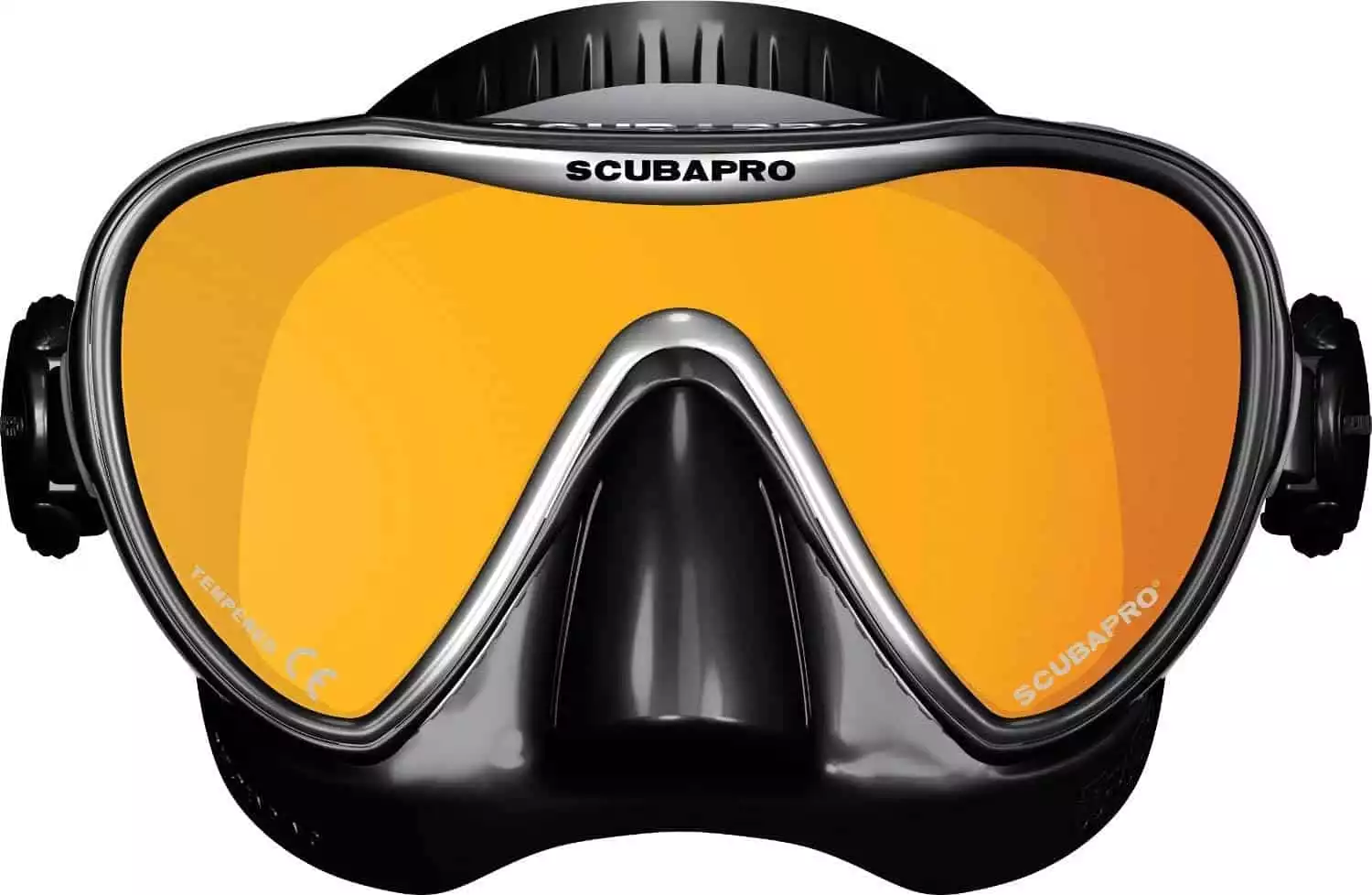 The Scubapro Synergy Twin Trufit carries forward the amazing Trufit technology to a whole new level of quality. The reviews customers leave are all worth believing – it's a soft, comfortable and supportive mask, with low volume and high rigidity.
If you are looking for a thicker and firmer scuba diving mask to explore the deep with, this is a well-priced choice I highly recommend.
Other Scuba Masks That You May Like
Check out some of the other scuba masks that I've reviewed.
Very comfortable
Great field of view
Excellent mask choice for larger faces
Good price
It's a little heavier than most masks
May not fit smaller faces
Recent Posts