Saudi Arabia often makes for one of the more fascinating dive holiday locations for experienced scuba fanatics – heading here is a dream divers all over the world want to achieve at some point. Saudi has a desert climate, with air temperatures often reaching near 40 degrees Celsius in the summer!
However, what is even more interesting is the world beneath the sea. Have you ever seen footage or photos of the Seven Reefs online? They are even more spectacular up close.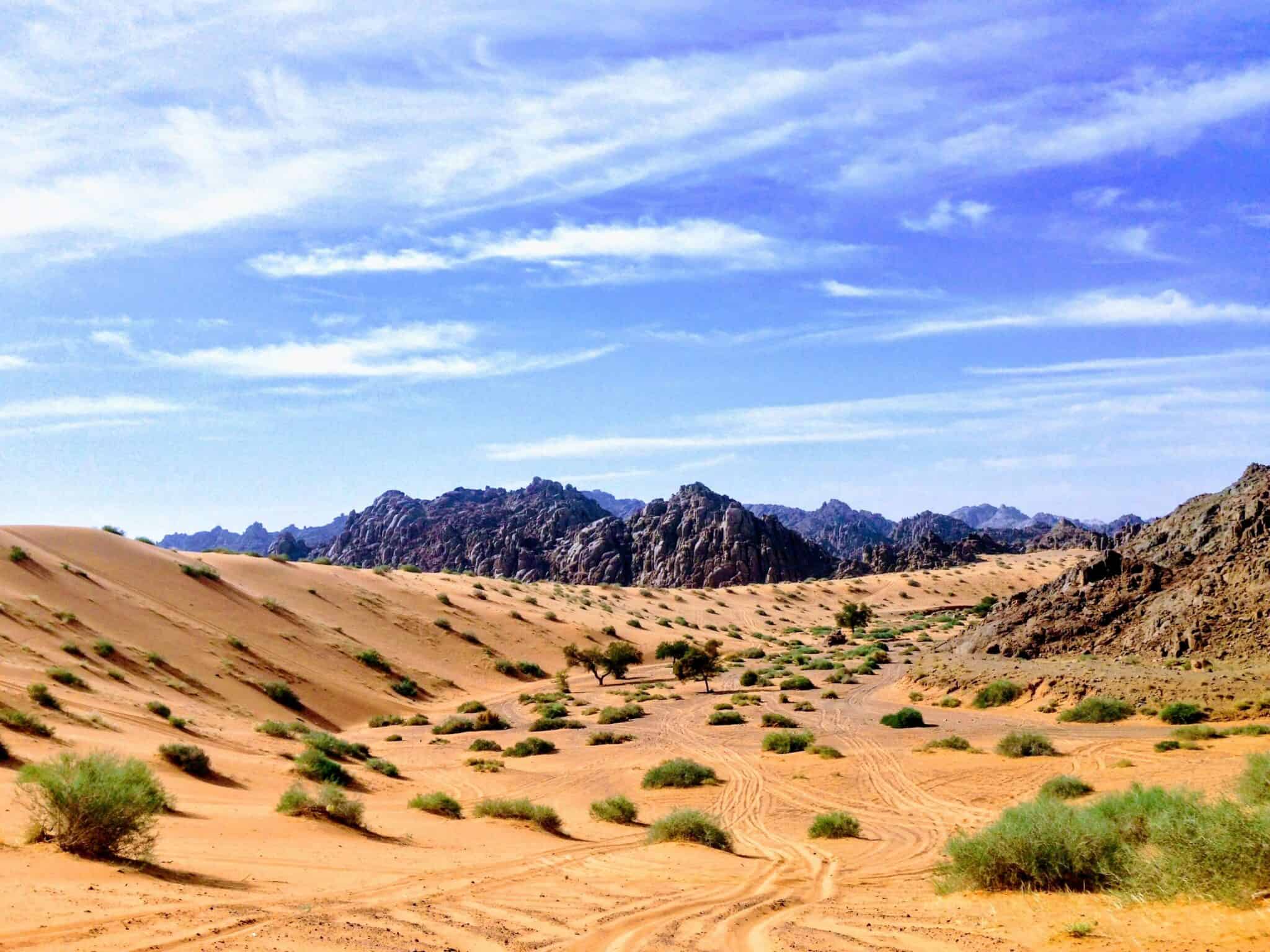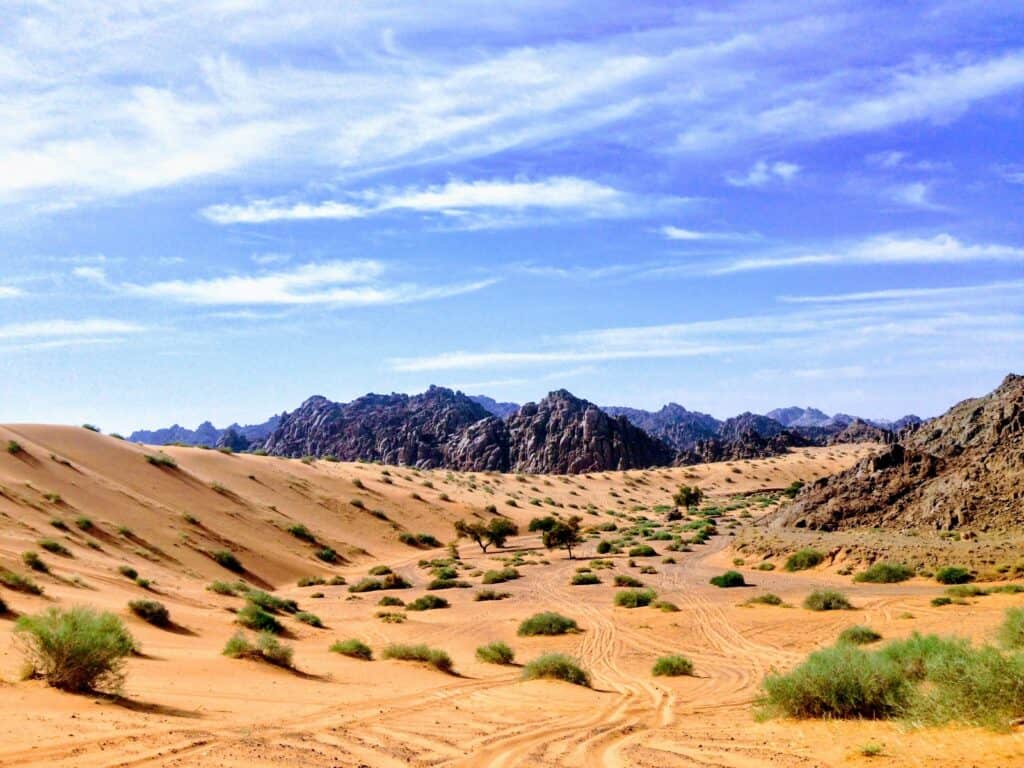 Saudi Arabia offers fantastic dives around the Red Sea and near the Gulf Coast. In fact, with more and more parts of the sea becoming open to dives, there are more and more dive shops opening up to meet demand.
At the time of writing, dive boats operating on a liveaboard basis in Saudi Arabia are fairly rare – though you may come to find that that is not necessarily a bad thing! With fewer boats on the water and fewer divers, you will have far more opportunities and ample space to see the incredible sea life in the area without being overcrowded.
What's more, the main liveaboard operator in the area, the Saudi Explorer, is well-known for providing desert sea divers with some fantastic opportunities, as well as a vast array of modern conveniences and luxury fittings.
With that in mind, let's take a look at liveaboard diving across the Red Sea in a little more detail, and consider what else you need to know about dive sites across the region.
RECOMMENDED LIVEABOARD AGENCY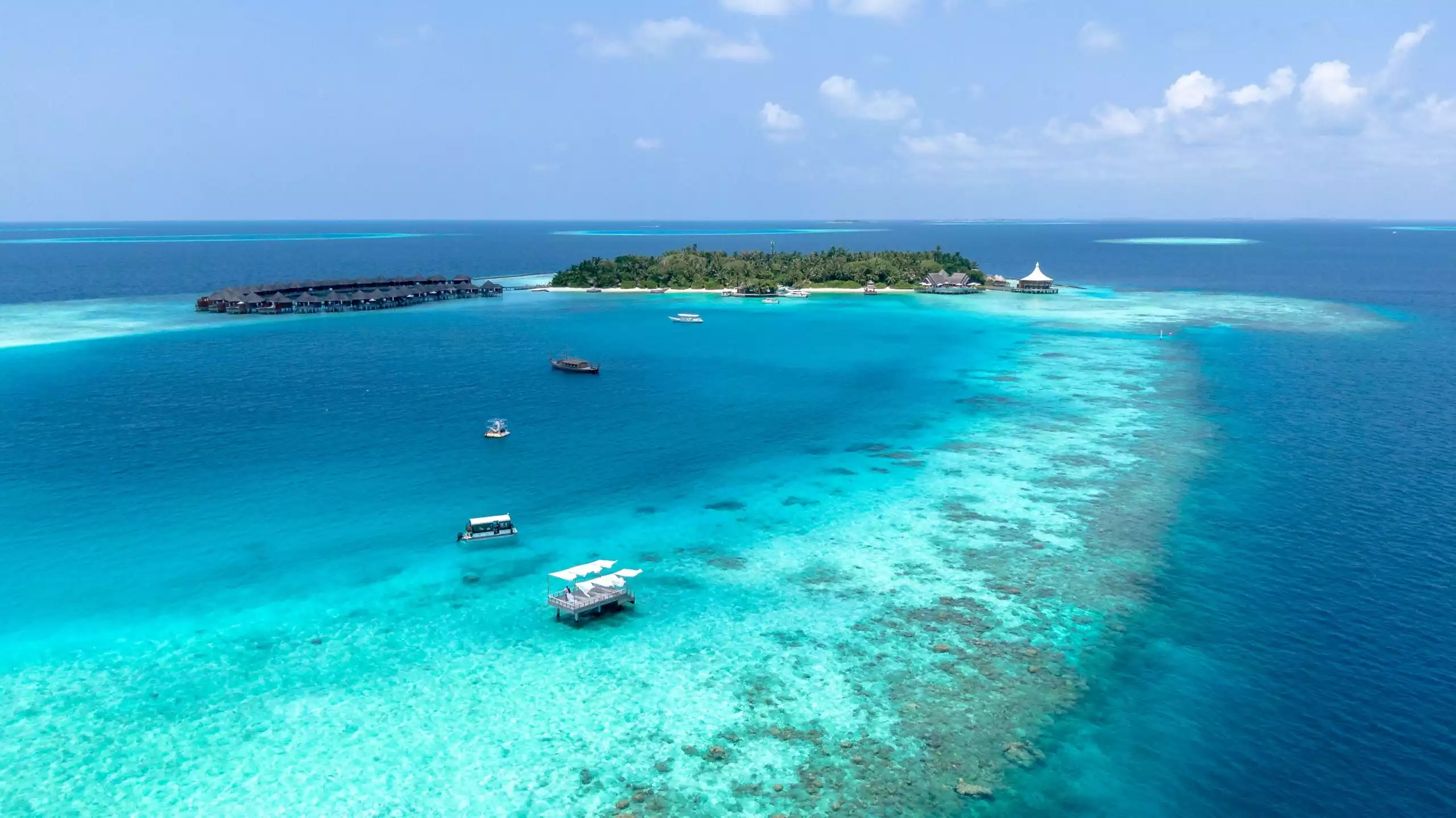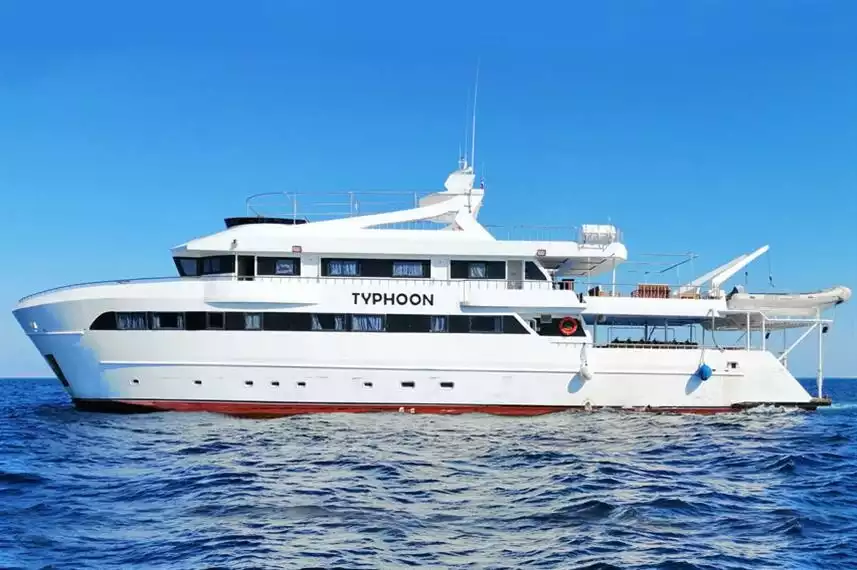 The Saudi Explorer remains the premier dive boat currently traversing Saudi Arabia right now – it's built to offer luxury diving holidays to experienced and novice divers alike.
This ship was only built in 2019, so it has modern furnishings and can accommodate up to 20 guests in its ten cabins. All of the cabins have en-suite bathrooms, air conditioning, and their own great views of the sea. You will be able to relax with your shipmates in the indoor saloon, complete with a dining area, a bar, and a TV area.
The ship has housekeeping services every day, a beautiful sun deck, and fantastic food options. It's buffet style with local, western, and vegetarian cuisines. You will get to enjoy free drinks during your stay on the ship, as well as complimentary welcome cocktails.
The Saudi Explorer also visits some of the best dive sites that Saudi Arabia has to offer, with diving gear to rent onboard and nitrox available. Remember to reserve your diving gear should you need it as you are booking.
This liveaboard experience will only cost you £136 per day, making it a fantastic value for money. It's increasingly popular, too, which means now really is the best time to book your spot – trust me, you're not going to want to miss out.
Do keep in mind, however, that despite the fantastic main deck and bar area, there doesn't seem to be WiFi provided on board the Saudi Explorer at this time. Be sure to plan ahead before you leave the departure port!
When is the Best Time of Year to Dive in Saudi Arabia?
The water temperatures around Saudi Arabia are fairly warm throughout the year – however, in the summer months, the water temperature can reach up to 32 degrees Celsius, which would naturally be a far more pleasing experience.
There is rarely rain in the area – however, it does occur during the winter months. You will naturally come across more tourists during the summer months, so do book your liveaboard diving trip early to ensure that you will have a place.
I recommend taking a look during off-peak seasons for diving, too, simply because swimming around the reefs even in spring or autumn is still likely to be warm and comfortable. What's more, you are less likely to get overwhelmed with tourist divers.
What Animals Can You See Diving in Saudi Arabia?
The sheer array of marine life that you can see while scuba diving in Saudi Arabia is incredible. The sharks alone are fantastic – you will be able to see grey reef sharks, hammerhead sharks, silky sharks, lemon sharks, tiger sharks and more! In fact, many of the best dive sites around the Red Sea and beyond are famously replete with stunning hammerheads.
Moreover, on the spectacular dives, you will be able to visit exuberant coral structures with both soft and hard corals on the Abu Madafi Reef, complete with all of its wonderful marine life.
Saudi Arabia dives are also likely to bring you up close to rays, clownfish, octopuses, schooling fish, sea anemones, tuna, starfish and more – honestly, each dive site has something a little bit different to offer.
Saudi Arabia liveaboards can truly take you to see some of the most interesting and beautiful dive sites in the world.
What Are Some of the Best Dive Sites in Saudi Arabia?
When we want to dive Saudi Arabia, most of us only think of the Red Sea, and to be fair, there is definitely a lot to see there, especially between Jeddah and Yanbu. However, with most and more of the possible diving locations becoming open to the public, areas such as Damman, Al Khobar, and Dhahran, bordering the Arabian Gulf, are also fantastic places to visit.
Here's a little more detail about the best dive sites you can find across the Red Sea and beyond.
Jeddah's premier diving site in Jabal Al Lith is well-known for its incredible visibility, and its spectacular depths! You can dive from 30m down here, with maximum depth around these corals normally reaching 300m. The waters around this area even change colour – a sight you're not going to forget in a hurry.
Jabal Al Lith is a great dive site beyond the Red Sea that's normally replete with larger marine life happily swimming around – you may even see some whale sharks down here if you are lucky enough!
Keeping in Jeddah, the Boiler Wreck is an artificial dive site that sits at 18m deep, offering an incredible morass of coral for you to explore. There's not actually that much left here in terms of a physical wreckage – just a couple of old ship boilers – but it's the magnificent soft coral and the burgeoning marine life you're going to want to pay attention to.
It's thought that the Boiler Wreck first went down in the early 20th century, and these days, the black coral growing amongst the site play host to incredible kingfish, moray eels and more besides. You're going to want a mask with lots of visibility for this dive.
The Seven Sisters, or Seven Reefs, is one of the most famous dive sites across the whole of Saudi, providing a wonderful breeding ground for some of the most majestic marine life. If you want to tick 'dive with hammerhead sharks' off your bucket list, then you should certainly make a beeline for the big seven.
There are several marker reefs for you to weave in and out of here, and marine life abounds – as diverse as tuna, tiger sharks, squirrelfish. This is a gorgeous multi-dive site that's always likely to be at the top of any Saudi Arabia diving enthusiast's must-see list.
The Farasan Banks are, much like the Seven Sisters, home to some of the most famous diving spots in Saudi Arabia. The area is widely known for its incredible array of shark life as well as barracudas, moray eels and more.
The Farasan Banks tend to be great for exploring if you're into your technical dives – depths here go all the way down to 500m from 10m minimum, meaning that there's lots of varied scuba diving fun to be had.
As with many other dive sites around the small islands, this particular spot is also well known for its black coral walls – there's an abundance of soft and hard corals you can spot far and wide.
Ala's Reef offers dives of 14m to 30m, making it a great departure point for budding divers and experienced scuba enthusiasts of varying degrees. This beautiful diving spot is well known for its incredible visibility as well as for its large array of yellowfins, mackerels, tuna and more.
You'll also want to take a look out at Ala's Reef if you want to take in a further variety of hammerhead sharks, as they fairly commonly swim around the area – it's rarer that you will see the likes of manta rays out here, but if you're lucky, they will hopefully glide your way. 
The Miss Marie Wreck is one of the best-known shipwrecks in Saudi Arabia, belonging to a coaster vessel. This wreck, while famous, tends to be more palatable to experienced divers thanks to the fact that it is quite an awkward site to get to.
However, brave the trip down to this wreck, and you'll likely find an array of lemon sharks, hammerheads, tiger sharks, rays and turtles. If you have more than a few years of scuba diving behind you, then this dive site is likely going to provide you with the full marine safari you're looking for.
The Redmah Wall, funnily enough found along the Redmah Reef, is a wall of soft coral that allows divers to dip and drift amongst metres and metres of gorgeous blooms – the various channels you can explore here can hide a variety of tropical fish and keen sharks that like to dip in and out.
This is also a fantastic site for discovering sea anemones, rays, eels and more. It's one of the highlights of many day trips you'll be able to take as part of a liveaboard experience.
If the Red Sea floats your boat, make sure you take a read of my best Egypt liveaboards to see what else is on offer.
How to Book on a Saudi Arabia Liveaboard
You can easily book a Saudi Arabia liveaboard trip online through one of several operators – with online guides that allow you to explore different liveaboard options to ensure that you get the best one for your needs, your tastes, and your budget.
While booking online, check the prices for flights. Usually, the best flights are from London Heathrow to King Abdulaziz International Airport, although there should be multiple international flights for you to choose from.
Remember to check with the dive operator about tourist visas as soon as possible. The visas will have to be obtained in the Saudi Embassy of your country. Finally, in order to enter Saudi Arabia, it is essential to remember that women must have their hair covered, and if they are travelling with a man (not in an organised group), that they must be able to provide proof that they are married.
Finding a dive shop or two in Saudi Arabia shouldn't be too difficult – however, if you'd prefer not to deal with rental gear while you're here, make a point to bring everything you need with you! Otherwise, dive shop setups in Saudi are normally full of everything you'll need.
Diving in and around Saudi Arabia is great fun – and once you've dived some of the soft coral walls, you're going to want to keep coming back. Be sure to kit up with everything you need and you'll find travelling around the deep Red Sea to be a breeze!
Recent Posts