Are you unsure whether to book a Hawaii liveaboard?
Liveaboard diving isn't something that should be booked on a whim. That's why I have been researching all of the best Hawaii liveaboards, helping you decide on the best experience.
There aren't many diving liveaboards available, as most offer other sports. 
Read more about the Kona Aggressor II and why it's adored by scuba divers of all levels.
RECOMMENDED LIVEABOARD AGENCY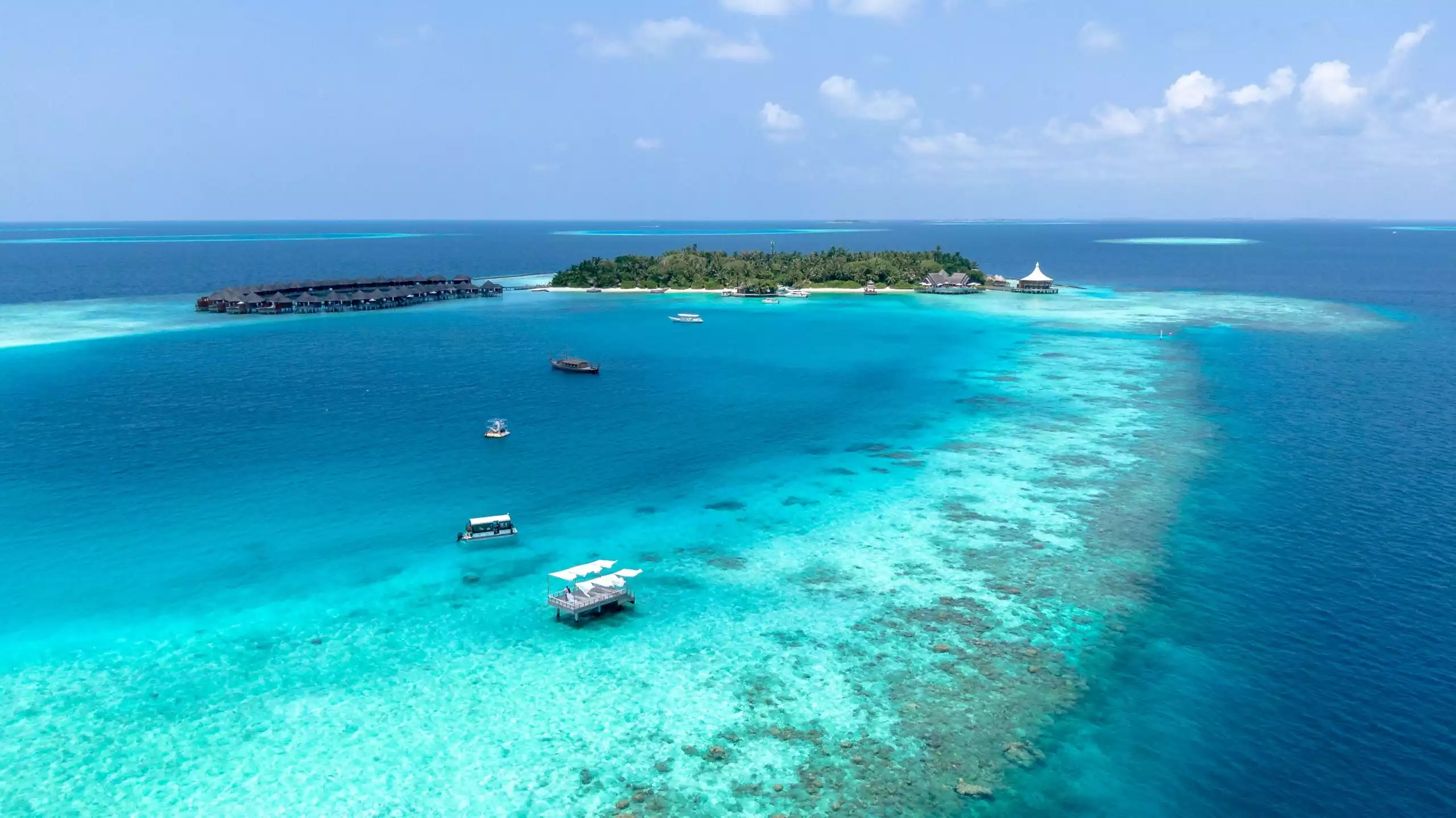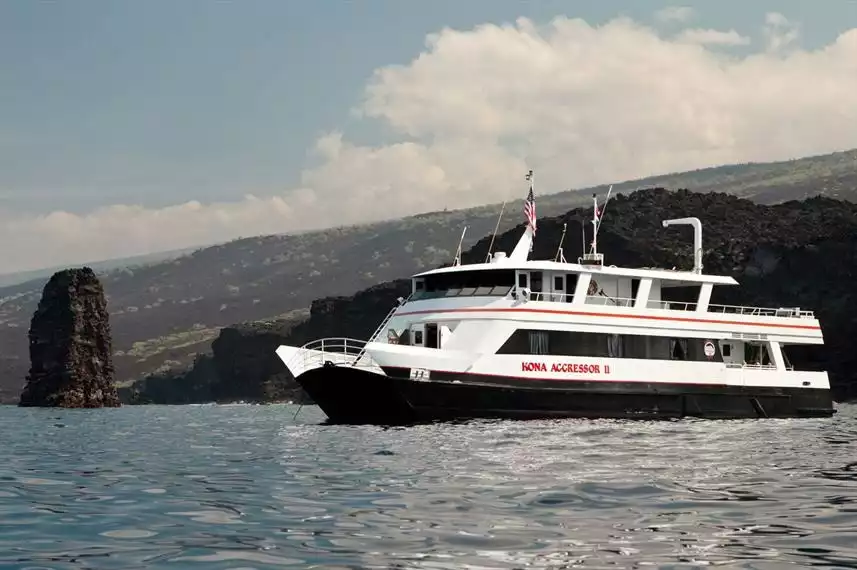 The Kona Aggressor II is a US Coast Guard certified catamaran, meaning that she has been built to handle all kinds of conditions with safety and stability. She can welcome up to 14 guests in the six bedrooms on board.
All of the cabins have air conditioning and their own en-suite bathrooms. You will be able to spend some time getting to know your shipmates in the salon, the bar, or sunbathing on the deck. For meals, you will be served gourmet-style American and local cuisine, both in buffet style and a la carte. There is a long list of drinks available, from complimentary local beer and wine to soft drinks.
This liveaboard is open to experienced scuba divers as well as non-divers. However, if you are on board for a great dive or two, then you will be happy to know that the ship comes fully equipped with nitrox, regulators, wetsuits, dive computers, fins, BCD and snorkelling gear. If you would like to try your hand at diving, then you can even take the diving courses on board.
So, how much will all of this cost you? You can stay on the Kona Aggressor II in Hawaii for under $380 per day. Trust me – it's worth the money!
When is the best time of year to dive in Hawaii?
Generally speaking, diving in Hawaii is brilliant all year-round – however, it is best to visit between April and October. This will help to ensure that the water temperature is warmer and that the water is calmer. This will also help to ensure that you can visit more dive sites and have better vision under the water. It's the best time of year for shark diving, for example!
That being said, if you are desperate to see humpback whales, then it is best to go to Hawaii in the winter months, between November and March, which is when they are around Hawaii's coast.
Therefore, it really depends on what you want to see, and how warm you want to be!
What Animals Can You See Diving in Hawaii?
As you can imagine, there is a long list of animals that you can see diving in Hawaii!
If you're looking for the full aquatic safari experience, you'll get the chance to see humpback whales, whale sharks, hammerhead sharks, monk seals, spinner dolphins, manta rays, moray eels, eagle rays, Hawaiian lionfish, peacock groupers, and of course, a long list of exotic fish that colour the rainbow reef.
This really is only scratching the surface – the ocean floor is replete with fascinating, colourful life, and who knows – you may end up seeing a few critters you might not be expecting. All the more reason to kit up with the best gear for the job,. then – pick a clear mask and a protective suit and away you go!
What are Some of the Best Dive Sites in Hawaii?
Hawaii scuba diving is largely popular thanks to the sheer array of different dive sites available – many experienced divers say it's one of the best diving resorts year-round for sheer choice and flexibility. I honestly have to agree.
Here are some of the most popular dive sites you're going to want to explore in Hawaii:
Before visiting, make sure to take note that Kailua Kona is known to many as the 'Big Island' – and there are plenty of great dive sites around the coastline. For example, you're going to want to look out for popular dives around The Hive, the Turtle Pinnacle, and the Paradise Pinnacle.
You'll also find that the Kona Aggressor II normally sets sail from the Big Island, meaning this really is your first port of call – explore the diving here before you venture too far elsewhere!
Manta Ray Night Dive Sites - Kailua Kona Coast
Kona itself isn't a dive site but rather a huge collection of different diving spots, perfect for night dive opportunities – where you'll be able to get up close and personal with manta rays lighting their way through the dark, deep waters.
A fantastic blackwater dive opportunity, the Kona coast is often the first choice for many divers looking to take in the best of the marine safari. Swim throughs are available here across the west coast. Manta night dives are some of my favourite-ever trips – give them a go! I highly recommend Turtle Pinnacle and the Long Lava Tube for the best sights across Kona dives.
If you're more interested in trying out a drift dive or two, Molokai is a spectacular reef location that plays host to an array of different sharks, seals and more. You're going to want to keep a look out for Deep Corner and Fish Bowl in particular if you really want to spot some curious coral life.
If you'd prefer the chance to get up close to green turtles across the Hawaiian deep, you'll want to head out towards Kauai. Famous locations for diving here include Tunnels Beach (where you'll also spot some sharks), Sheratoh Caverns and Turtle Bluffs. Keep your fingers crossed, and you may even see an octopus or two out here all the same!
The Cathedrals out in Lanai are numbered one and two, and offer lava tubes for you to dive down and explore – amazing light displays through these natural tubes give the sense that you are in an underwater church or cathedral (hence the names!). You'll be able to dive all the way down to 65 feet, and you can access these sites through Lahaina in Maui.
Shark Fin Rock, out in Lanai, is a rare diving spectacle – spot it from afar and you'll wonder if there really is a giant shark waiting underneath! A dive trip out towards the rock will take you down into a tropical landscape replete with colourful fish and stunning waters. It's said to give you the odd feeling of diving into a huge aquarium – an experience you're likely to remember for a long time to come!
Scuba diving and snorkelling out towards Shark Fin is a rare experience thanks to the currents – but when you can get out there, you're going to want to keep heading back.
How to Book on a Hawaii Liveaboards
All you need to do to book on a Hawaii liveaboard is choose your dates for the trip, then book with the selected business' website. You can also use websites such as All Diving Liveaboards, which will help you to compare Hawaii liveaboards, read Hawaii diving reviews, and check that you'll get all the amenities and features you demand from your trip. It's also good to ensure that you get the best price possible for your diving liveaboard.
At the time of writing, Hawaii's liveaboard scene is sadly fairly limited, though the Kona Aggressor II is a reliable Big Island dive provider, meaning you'll normally be able to book on board across the year.
Final Points About Hawaii Diving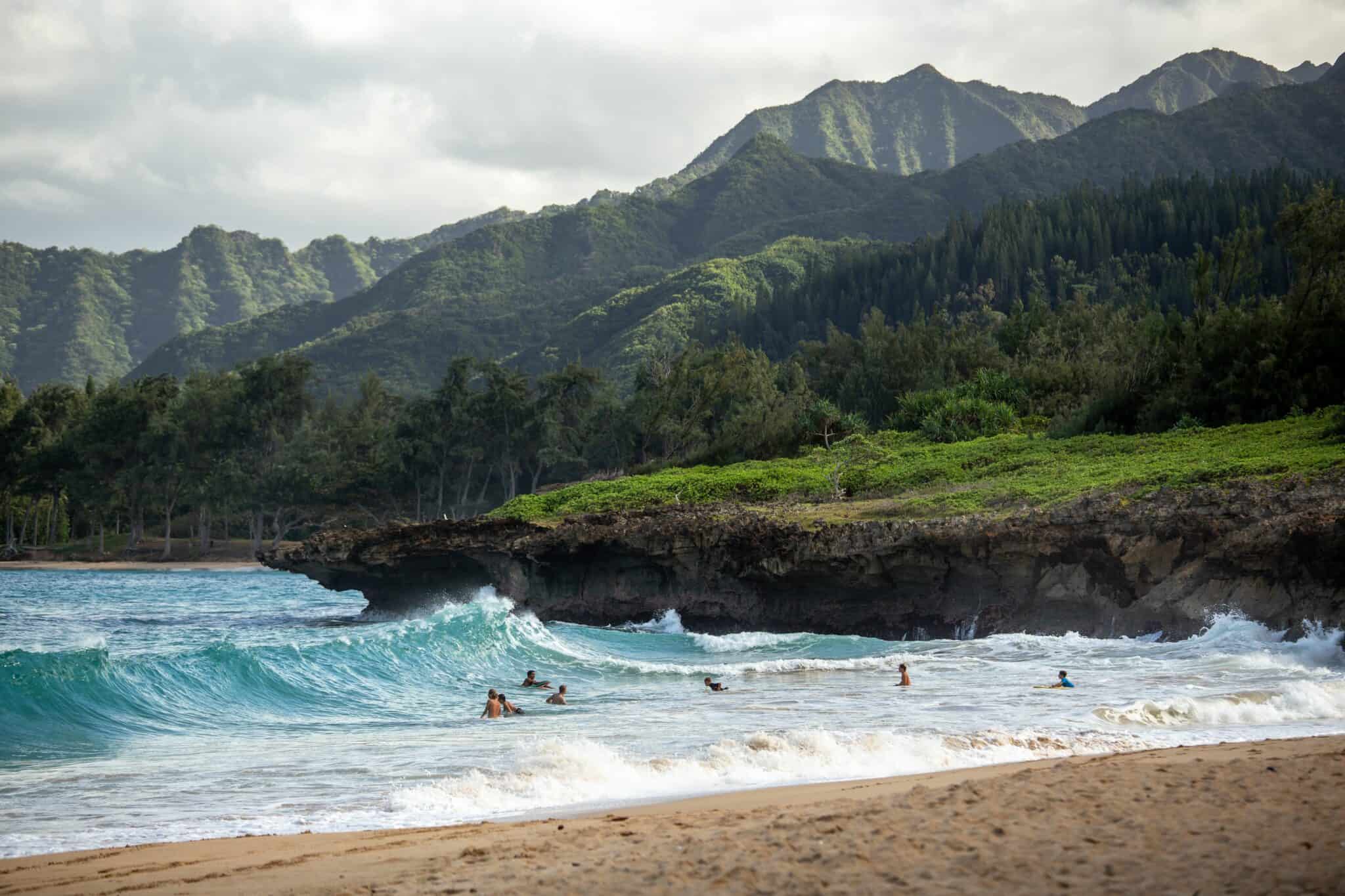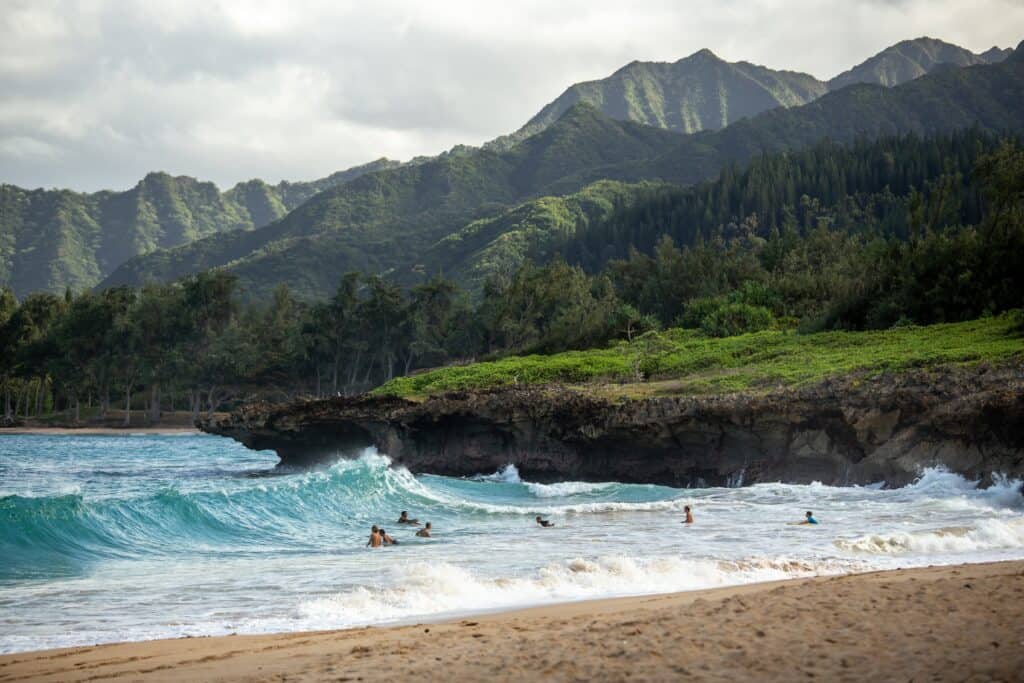 Getting to Hawaii should be fairly easy through the Kona International Airport, otherwise known as KOA. The arrival point is only a few minutes' drive from Kailua Pier, which is where you'll find a variety of dive trips heading from. Kona Airport normally welcomes flights from all over the world, meaning you shouldn't have to do too much planning if you want to explore the many sites of the major islands.
As with any diving trip overseas, make sure you take your standard travel documents and passport with you – and yes, you're going to need to change your money up into US Dollars. Given the massive diving interest in Hawaii, you'll find there are plenty of different dive shops you can pop into to stock up on gear if you need to. In fact, I highly recommend you take the basics with you when you fly, but feel free to head to a dive shop once you land – they're pretty well stocked !
Overall, diving in Hawaii is fantastic fun! The Hawaii liveaboard experience, while limited in places, is still a great way to experience the best of the islands – with tons of comfort on board. Why not take a closer look?
Recent Posts