Are you looking to explore the world one dive at a time? From the Red Sea to the Caribbean, I really can't blame you!

There are some truly spectacular dive sites scattered all over the globe, from out towards the Indian Ocean, around the South Pacific, and even closer to home, too! The world's best dives are those which are endlessly vibrant, rich in marine life, and which are great for basing holidays around.

A liveaboard dive experience allows you to get up close and personal with all kinds of diving experiences, while still having a relaxing holiday on board a luxury liner. You can swim amongst hammerhead sharks, manta rays and whale sharks during the day, and come back to a relaxing cruise with bar and sun deck in the evening.

Are you interested in tracking down the best liveaboard holidays on the planet? I've set up a series of great guides to the best diving in the world across various cruises – but for this guide, I'm going to take you through my top diving holiday hotspots. Why not book a liveboard while considering the best place to scuba dive?
Fiji
The Maldives
The Galapagos
Thailand
The Philippines
The Bahamas
Belize
Indonesia
Cuba
Scotland
Best Diving Holiday and Locations
As an experienced scuba diver, I've had the pleasure of swimming alongside some truly wonderful marine life. I've sampled warm waters and colder diving spots, and I can safely assure you that scuba diving holidays really do vary from continent to continent.
Here's a little more detail on my top ten dive sites and diving holidays available for you to book right now.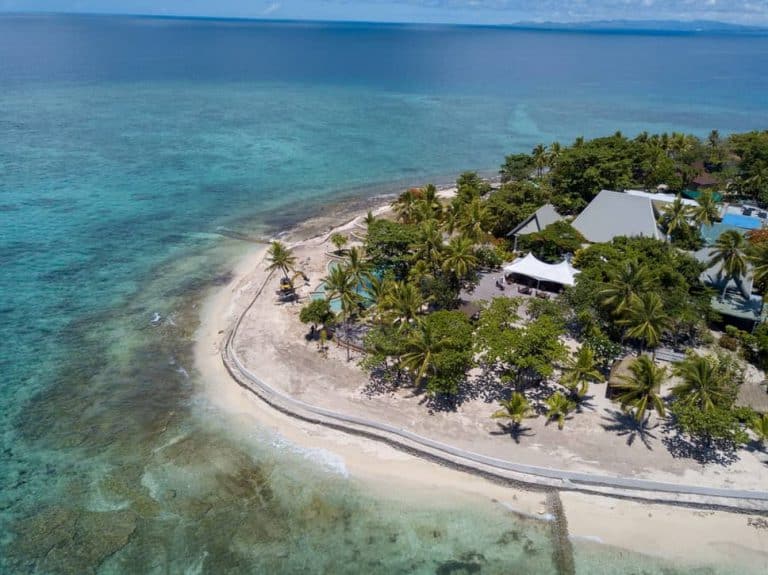 The world's best divers love to make a beeline for Fiji, and for good reason! However, there are also plenty of sites out here which are great for beginners, too.
The top diving holidays out in Fiji will take you to the likes of the incredible Astrolabe Reef, which see's depths as deep as 100m, and Barefoot Manta Island, which – funnily enough – will bring you closer to some of the region's stunning manta rays, at a pleasing depth of up to 24m.
Why not book liveaboards in Fiji and improve your chances of diving with the gorgeous reef sharks out in the Mamanuca Islands? These distant island locations offer beautifully clear waters, as well as an abundance of sharks and shoals which have to be seen to be believed. Fiji is truly home to one of the most biodiverse marine ecosystems in the world.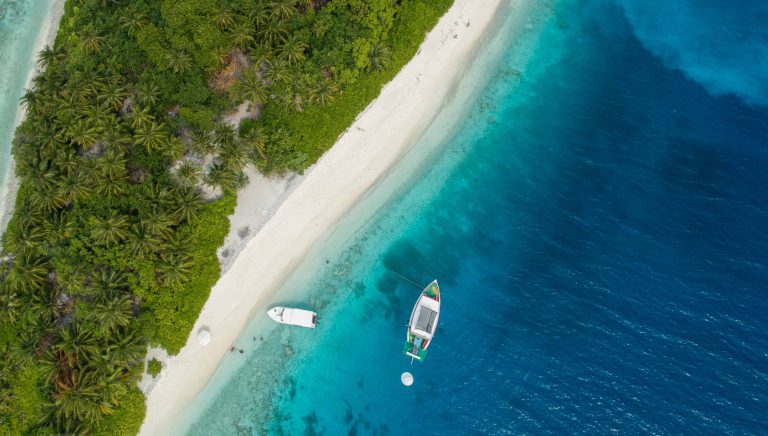 Everyone I speak to loves the Maldives for diving holidays, not only for the crystal clear waters, but for the steady temperatures you'll experience while scuba diving all year round. It's a beautiful region with plenty of sites – such as the spectacular Maaya Thila, Broken Rock, and Banana Reef.
The Maldives are colourful and replete with all kinds of curious creatures, meaning that if you'd like to get up close with whale sharks across the Indian Ocean, booking a liveaboard here is going to be one of the best ways to achieve that dream.
Generally, you'll find the best times to go diving here will fall within the winter and spring months, though as mentioned, the temperatures are wonderful all year round, as are the animal collectives!
Take a read of my best maldives liveaboard diving review.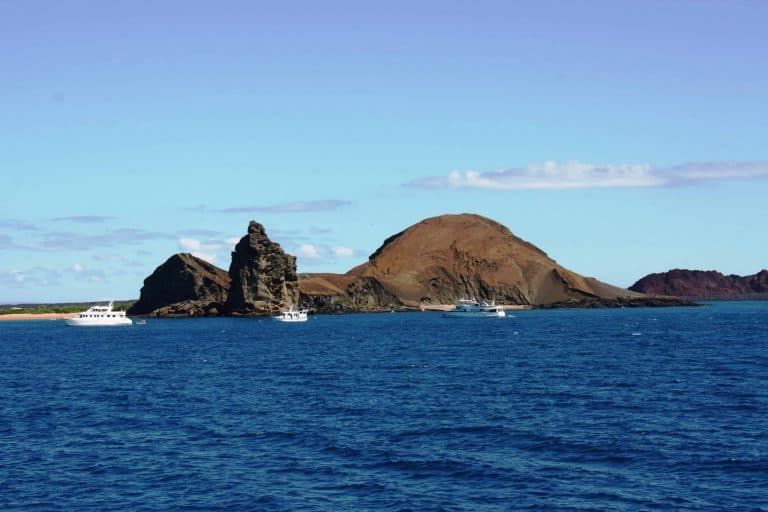 Is there a wildlife hotbed quite like the Galapagos anywhere else on the planet? Maybe not! The islands offer what I think to be the true definition of a wild paradise getaway, and this is of course all the more reason why they make for some of the best holidays for diving enthusiasts.
The biodiversity across the islands is unmatchable and became well known thanks to the expeditions of Charles Darwin, acting as the birthplace to his theory of evolution! If you're keen to swim and dive with sharks, then you'll love the wonderful Shark Point, ideal for those experienced in scuba diving. If you'd prefer to take in schools of sunfish and rays, you'll probably want to get into the clearer waters of Cape Marshall, famous also for its unique, rugged scenery.
Booking a liveaboard in the Galapagos is a great idea for a diving holiday heading into the colder months of the year, meaning you should ideally be looking to break away ahead of Christmas, with view to coming home by the end of spring.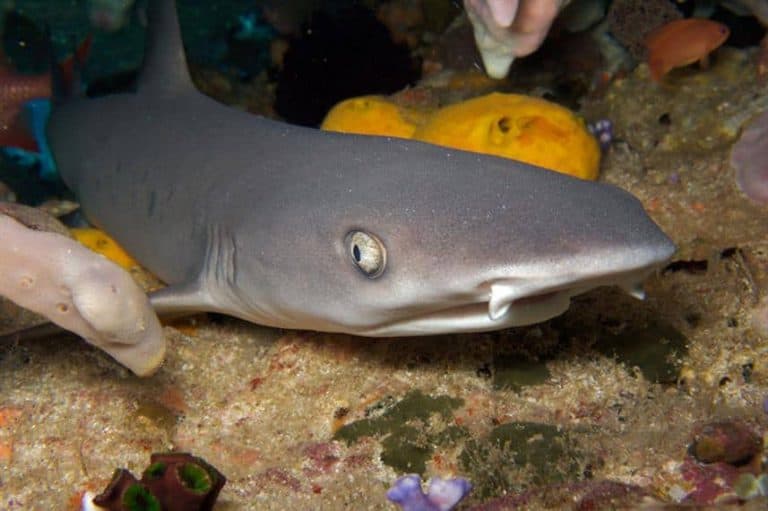 Thailand is spectacular enough on the mainland and across the beaches, but when it comes to diving holidays, I think the region is almost unbeatable – almost! From the life-heavy reaches of Koh Dok Mai to the colourful Similan Islands, there will be tons of opportunities to take in whale sharks, manta rays and much more!
The waters surrounding Thailand are some of the most diverse I've ever tested, and it was here that I first took on a liveaboard – meaning it really has left a positive impact on my scuba diving. Sparkling clear waters and a great selection of dives for swimmers of all experiences make Thailand a wonderful all-around holiday option.
If you want to find out more about diving in this beautiful country read my blog about the best dive sites in Thailand!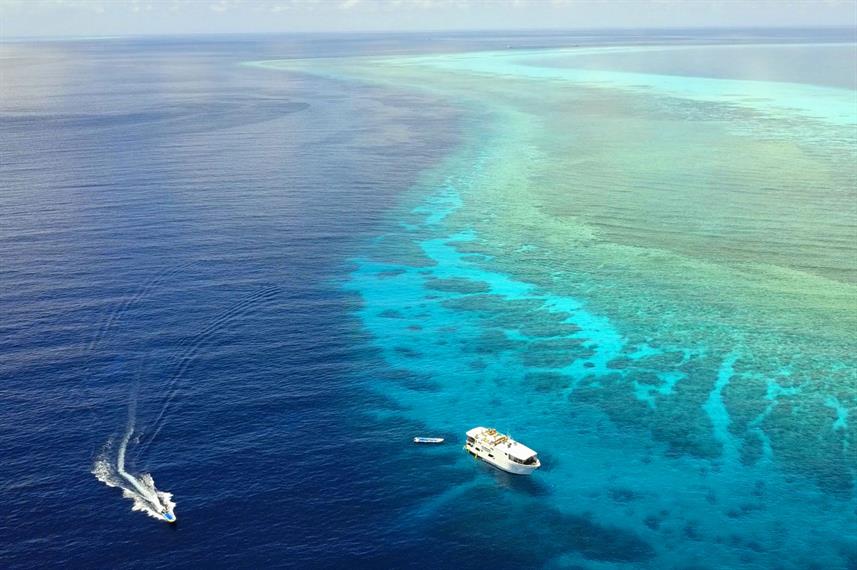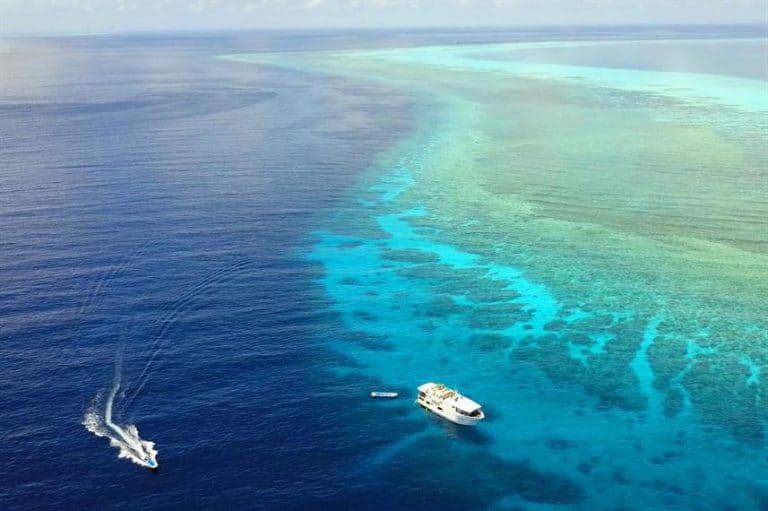 Heading even further into the deep blue, the Philippines provide us with some of the most stunning protected waters and reefs for us to enjoy. There's the Coral Triangle, which is quite unlike any other aquatic forest you'll spot in the depths around the world. Swim with manta rays and beautiful thresher sharks out towards Cebu, at Malapascus Island, and make sure to take in the world-famous Tubbataha Island, which many divers travel to for the sheer amount of diversity beneath the waves.
The Philippines, of course, get remarkably hot towards the middle of the year, though monsoons will bring in the warmth in the air towards the end of the year. That said, I think it's an excellent scuba diving spot to travel to all year round. For the greatest experience, I'd probably suggest taking a look at the stunning coral and reef sharks from November onwards, avoiding the intense heat by June.
Read my Philippines liveaboard review 2020.
The Bahamas really do have it all when it comes to breath-taking barriers, wrecks and walls. Of course, it's also the perfect travel destination if you're a beach lover, and also if you're really set on spotting some aquatic wildlife. Scuba diving here is wide open to everyone from beginners to experts, though you'll likely find that some of the most complex sites in the world are here for you to experience.
When scuba diving in the Bahamas, you absolutely must take a look at the Andros Wall. Packed full of impossible blue holes, butterfly fish and curious reef sharks, it often ranks highly on travel bucket lists for divers. However, do also make a point of checking out Bimini, where Bimini Road will provide you with legends of the Lost City of Atlantis, and Sapona will take you back in time with scuba diving around wrecks from the First World War.
If the Bahamas tickles your fancy, be sure to read my best Bahamas liveaboard review and dive guide!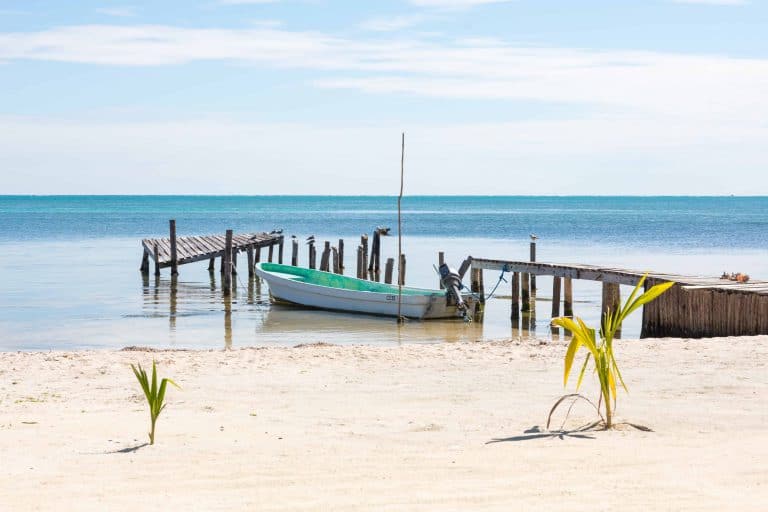 Belize is one of the most diverse diving hotspots in North America, offering more than 400 different islands for you to explore at your leisure. Even if you'd start exploring these islands one at a time, you'd probably still be here this time next year – not that this is ever going to be an issue!
The highlight for Belize for me as well as many other divers is the immense Great Blue Hole – one of the biggest diving sites on the planet bar none. UNESCO has already recognised it as a natural point of interest, and at more than 440 feet deep, it goes on, and on, and on, and on…
Much of Belize's diving scene is likely to appeal to experienced scuba enthusiasts, but if you are just getting started and want a gentler diving holiday to begin with, travel to Belize during the wet season heading up towards November. However, you'll find many people love swimming with manta rays here all the way up to July.
This is one of the locations on my bucket list for next year!  If you fancy joining, head on over and read my best diving in Belize article to find out more!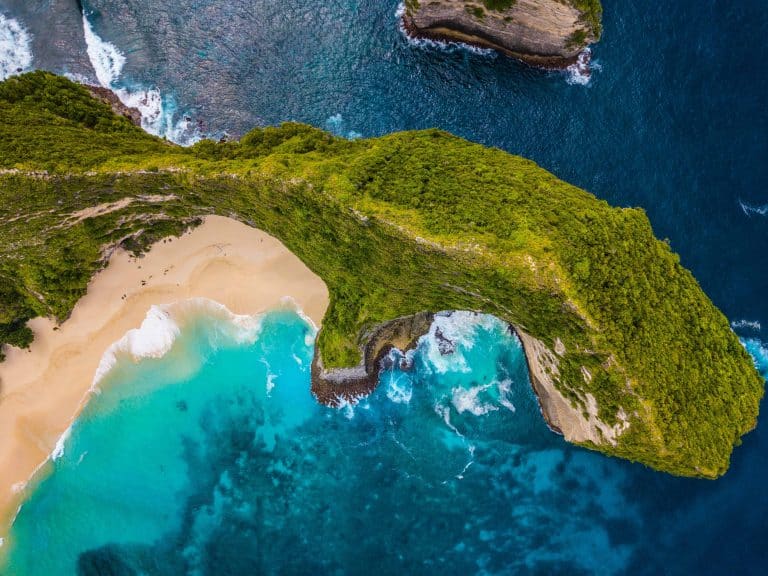 A superb liveaboard location, Indonesia really does have it all when it comes to perfect diving conditions, as well as one of the most biodiverse collections of ocean life on the planet. Holidays here promise to be truly unspoilt – ideal for beginners, but, of course, just as appealing for experienced divers looking for spots which are a little clearer than most.
Indonesia is famously sweltering all year round, meaning that if you're looking for a truly hot dive or two, this is the place to be. There are thousands of different fish species which call the islands in the region home, meaning that if you're looking to see as many curious creatures up close as you can, make a point of heading out to the Indonesian dives.
Interested in Indonesia? Join me to find out more about the best Indonesia liveaboard and dive spots that this special country has to offer.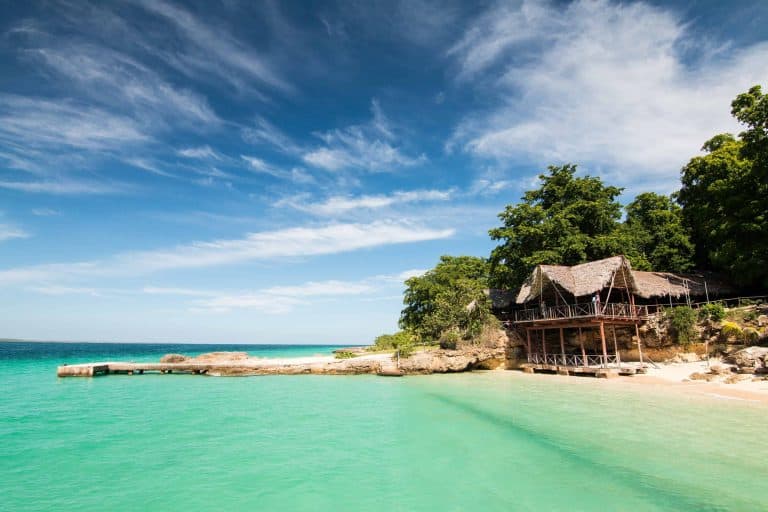 Cuba is famous for its protected waters, which is all the more perfect for a diving holiday. It means that while you will always have to be respectful when you travel, you won't have to worry about missing out on some truly spectacular dives and interesting marine life.
Cuba's main point of diving interest lies out in the Jardines De La Reina, or Gardens of the Queen. You'll get to swim not only with sharks and turtles, but crocodiles, too! Book a liveaboard and you'll be able to swim deep into temperatures of 29 degrees and more.  Read my guide to the best diving in Cuba to learn more about these unique sites.
Ideal diving conditions in Cuba will tend to take place after New Year, but be careful to head back before spring for the best visibility. It's a hidden gem for many people, but divers all over the world are willing to pay top holiday rates to explore these unique waters.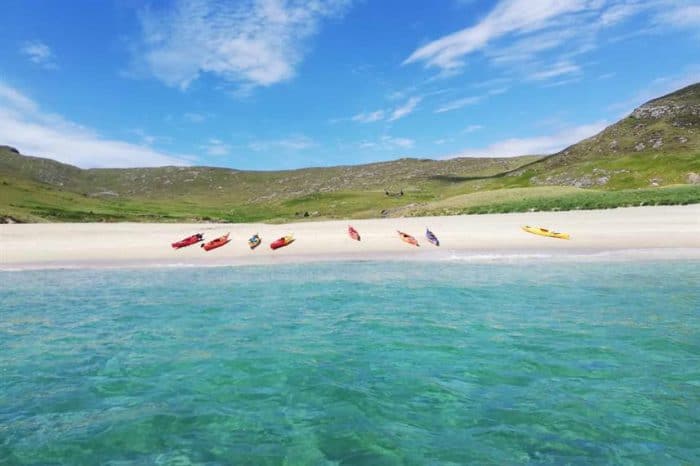 Yes – seriously! Scotland's dive sites are picking up in popularity, and you might even spot a few basking sharks along the way. In fact, believe it or not, Scottish waters will offer you the chance to swim with dolphins, sharks and more. It's likely to be a brilliant holiday opportunity for anyone who wants to get into diving, but who might want to start closer to home.
As you can imagine, waters around Scotland tend to be pretty chilly, so wrapping up is a must, as is investing in a good wetsuit or drysuit. I think a holiday in Scotland's diving waters is a brilliant idea if you are completely new to scuba, and if you want to take your world tour of dives one step at a time.
You'll be able to spot all kinds of sights from a liveaboard, too, meaning that if you're keen to simply trail the outer islands, you'll have more than a few opportunities to do so. You can read about some of the best diving in Scotland in the blog I wrote recently!
We are so lucky to live on an island surrounded by beautiful marine life, you just have to look in the right places and you'll be rewarded with memories and experiences that last for a lifetime.
What Makes a Top Diving Holiday?
Everyone's diving needs and wants are going to be slightly different! However, it stands to reason that you should be looking for lots of marine life, clear waters, and plenty of chances to explore the mainland, too. I really struggle to pick from the top choices I've listed above, but Thailand always holds a special place in my heart.
Always choose a reputable and environmentally aware travel provider and make sure that you respect the environment at all times.  Its is so important that divers act as ocean ambassadors and choose eco-friendly tour options as much as possible.
Whether you're keen to keep things local or want to go out and explore the farthest seas, make a point of reading my separate guides to each location and their dives. The world's amazing dives are right there for you to experience – why not make a holiday of it? Get booking your place on a dive cruise and take it all in at your leisure – once you're PADI certified, of course!