Each and every person that dives was once a newcomer to the sport.  Whether a technical diver exploring the deepest of depths or a diver that's an instructor. We all begin somewhere.
Learning to Scuba Dive is just as much fun as it is a challenge. Read on to find all of the essential beginner tips for new scuba divers.
Many divers also say that taking that first course was the best thing they ever did, and for many it changed their lives.  Scuba diving is an industry, a transformation industry, an entertainment industry, a sport industry.  It is science, it is the exploring the natural world and for most of us it is a way to escape the noisy life.  Descending into the blue places you into the moment of the present, what happened earlier, and what is to happen later is irrelevant.  Who knows, you may even want to continue your learning to become a Dive Instructor!
There are many things that new divers should know and this blog covers a few common questions amongst inquisitive individuals
What Certifications Are Available?
Whatever you expect from diving, there are many courses to suit all levels.  PADI is dive training agency that has been at the forefront of recreational diving for over 50 years.  I'm going to skim over just a few of the most popular the courses offered by them below.
PADI Open Water Diver – The first certification for aspiring Scuba divers. Students learn skills whilst gaining and thorough introduction to the world of diving.  After this course, qualified students are allowed to dive to depths of 18 metres.
PADI Advanced Open Water Diver – A course to embark on after becoming a certified PADI Open Water Diver. Designed to advance your dive skills and introduce you to the world of speciality diving.  Once completed, divers can reach depths of 30 metres.
PADI Rescue Diver – Learn via theory and practical how to manage and prevent problems in the water. A challenging yet rewarding course which helps evolve your skills and confidence as a diver.
Divemaster – This is the first level of dive professionals. A leader who mentors and motivates others whilst assisting Open Water Scuba Instructors and acts as a role model to divers across the world.
Open Water Scuba Instructor – Another professional course allowing you to learn all the necessary skills to teach recreational courses.
There are also many different Speciality Courses to choose from, designed to hone in on your specific interests and learning objectives.  Digital Underwater Photographer, Wreck Diver, Deep Dive, Ice Diver, Night Diver and Sidemount Diver are just a few of the well-developed courses offered as continued education options.
What Equipment Will You Need?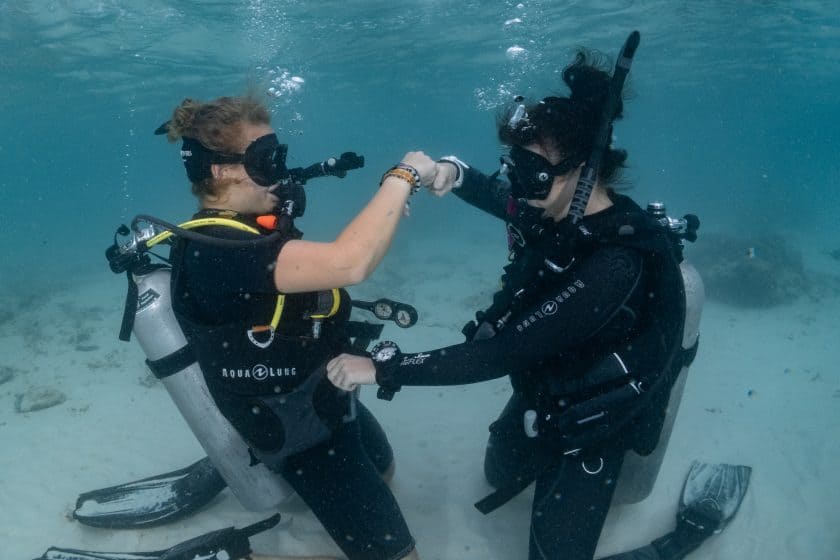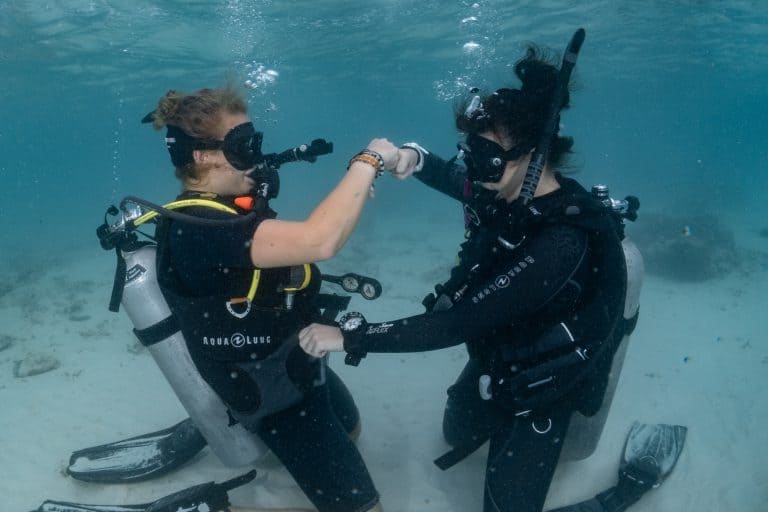 It may surprise you that you don't actually have to have any of your own equipment before you start your PADI Open Water Diver Course – the school will provide you with all you need.  However, there are a few pieces of equipment that you can invest in beforehand that will help your own comfort and therefore confidence. 
There are many brands and styles of masks available on the market and they vary in fit and suitability.  Visiting a dive shop before taking your course and having a try on of what is available is a wise move.  An ill-fitting mask can result in uncomfortable dives and the stress of having to deal with a constant flooding mask is a stress that can be easily avoided.  One skill that you will learn in your Open Water course is clearing your mask.  Click here for the best tips on how to clear your mask in scuba diving.
The same rule applies for fins too, yet another cause of discomfort and unnecessary source of stress.  Trying some on at a shop and understanding the different styles and designs of fins and how they may suit your diving is a good start.
Essential Scuba Gear for Beginners
If you enjoy that PADI Open Water Diver Course and expect to take it up as a hobby, a full set of equipment can be purchased over time.  Do not rush into buying BCD's, fins, wetsuits or dry suits. Use my reviews and tips to find equipment that is perfect for you. Some shops will allow the chance to "Try Before You Buy" certain products.  Dive Computers come in all shapes and sizes and nowadays, looks can sometimes be just as important as functionality.  Their price range vary, but are a necessary purchase if you plan to dive on a regular basis, helping you plan your dives and keep track of your dive profiles and limits.
Why Should I Keep Blowing Bubbles?
The first rule you will learn in Scuba diving is never hold your breath; breath continuously at all times, as if though you were on land.  Breath holding can be very dangerous and can cause serious dive injuries because of air expanding within the lungs – you will learn more about this in the course when touching on the physiology of diving.  During the performance of skills in your PADI Open Water Course, you will notice your instructor making sure that you are blowing small bubbles when your regulator is out of your mouth whilst emphasising this important skill requirement in their demonstrations for you.
It sounds scary, but it really isn't.  After your first few breathes from Scuba, breathing underwater will come as natural to you as it does on land.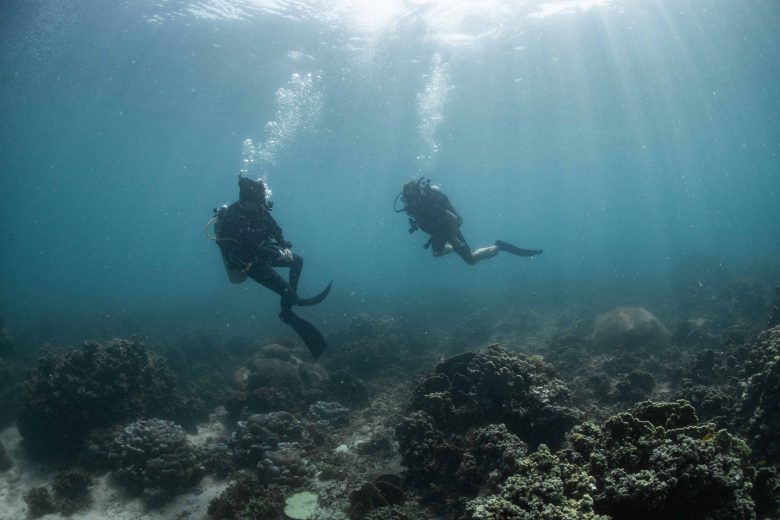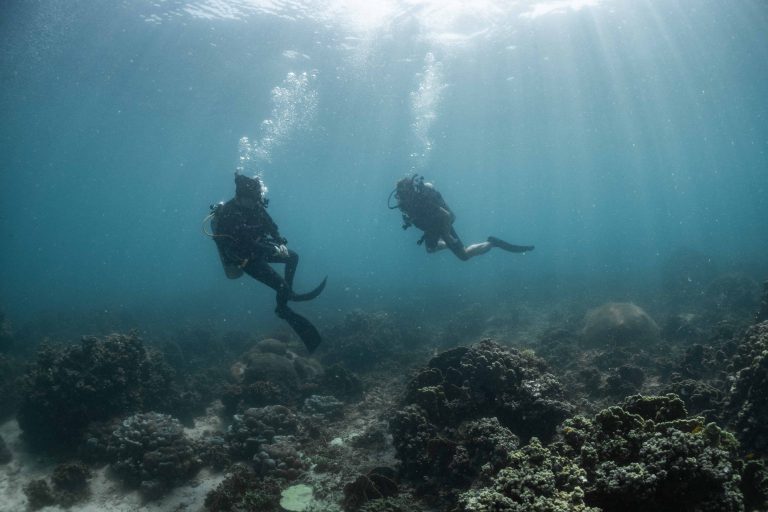 Like with any adventure sport, Scuba diving does have risks involved and before signing up on any course you must be fully aware of the risks and be responsible for your own actions.  It is a sport that should be approached with respect and full attention.  However, with thorough training, following safe diving guidelines and diving within your limits, being properly equipped and ensuring you have a good level of fitness, diving should not be a dangerous sport.
Read further tips on hints to ensure that your diving experience remains as safe as possible on an earlier Master Divers blog.  Take a look at my blog on what divers should do for their own safety.

Can Anything Stop Me From Diving?
Divers must have a reasonable level of fitness, after all, it is a sport.  Several of the courses consist of swims, some timed, of differing distances so it is best to make sure that you are confident swimming in the water without any aid before you apply for the course.  A common issue that can prevent people from diving is equalisation problems.  As depth increases, so does pressure, meaning that any air spaces within your body must be equalised.  You can do this safely by opening the Eustachian tubes, which can be achieved by swallowing and gently squeezing your nose.  Equalization issues are a common issue, not matter how experienced a diver you are.  Problems can normally be overcome by ascending slightly, attempting to equalize again and slowing your descent whilst continuing to equalize every metre or less.  If this does not solve it, do not force it.  End the dive and try again the next day. 
We all have days where diving is just not for us, so don't be afraid to tell your buddies you don't feel fit for diving today, whether physically or mentally.  If suffering from a cold, do not attempt to dive as equalisation will be almost impossible.  Plus, the ocean isn't going anywhere.  In fact, that's probably just as important as always remembering to blow bubbles; communicate well with your buddy and the dive team – no one will judge you for backing out of a dive.
Recent Posts