As an avid scuba diver, I'm always on the lookout for scuba equipment that enhances my underwater experience. 
The Fourth Element Scout Mask caught my attention with its promise of being fully customisable and offering an enhanced view on every adventure. It's fast becoming one of my favourite scuba masks.
This compact, lightweight and extremely versatile mask has a variety of features which make it a great investment for new and experienced divers alike.
The single lens frameless design of the Fourth Element Scout Mask is both aesthetically pleasing and functional. Without the obstruction of a middle frame, the field of view is maximised, the contrast lens allowing me to take in the breathtaking underwater scenery without any distractions. The angled profile of the lens further contributes to the exceptional panoramic view, making the diving experience truly immersive.
Comfort is paramount during extended dives, and the Fourth Element Scout Mask excels in this aspect. The soft silicone skirt creates a reliable seal against my face, preventing any water leakage while ensuring a snug and comfortable fit. I appreciate that Fourth Element prioritises eco-friendliness by incorporating a comfortable elastic headband made with recycled materials, rubber and nylon . This sustainable approach aligns perfectly with my values as a conscious diver.
What truly sets the Fourth Element Scout Mask apart is its customisability.
Building my ideal mask was a breeze, thanks to their user-friendly, online lens guide. With this lens guide you can preview and choose the perfect lens for your specific diving needs such as the Shield Lens, lenses inspired by NASA's Gold Visors and more – each with a distinctive appearance.
Whether it's for crystal-clear tropical waters or exploring mesmerising wrecks in low-light conditions. The Fourth Element's lens system is comprehensive and suitable for any type of diver. Additionally, the interchangeable straps and choice of either black or white skirts allowed me to create a personalised style scout dive mask that matches my preferences and personality.
Big thanks to Fourth Element's hardware product manager, Dean, for talking us through the options at the Go Dive show this year!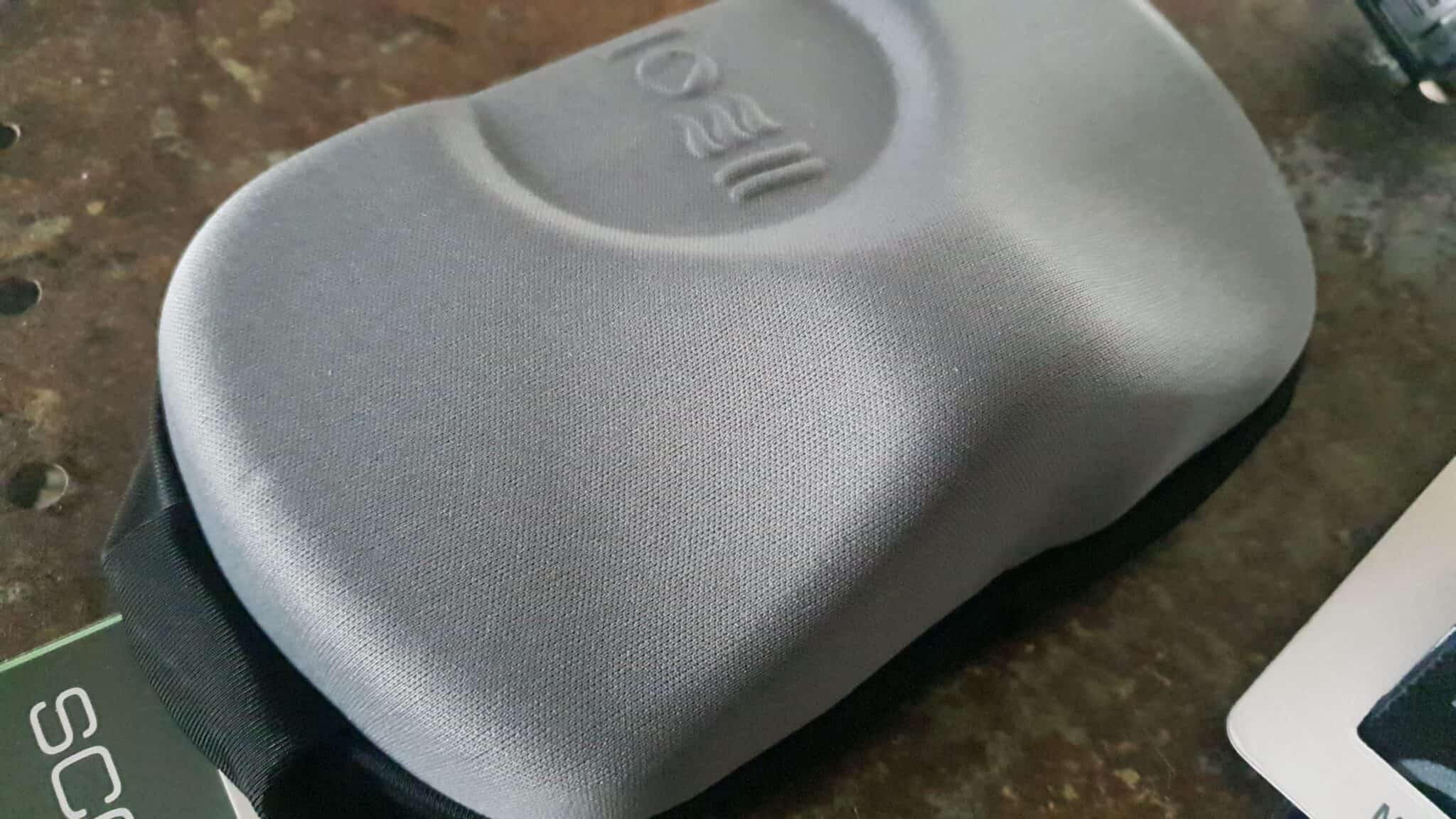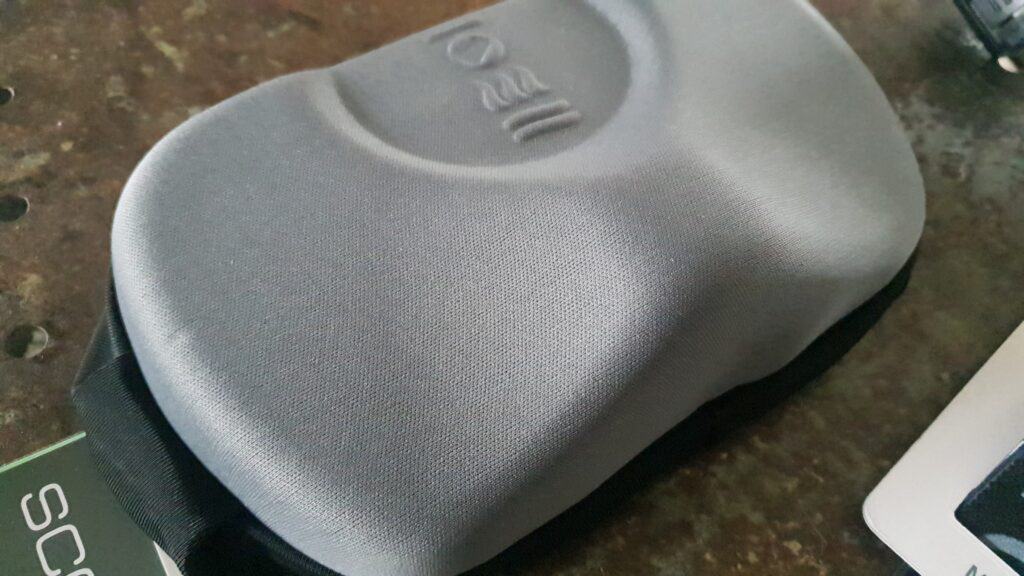 A thoughtful addition to the Fourth Element Scout Mask package is the low volume protective mask case. It ensures that my precious investment in dive mask remains well-protected during travel and storage. The durable case easily fits into my dive bag, giving me peace of mind that my mask will be in pristine condition for many dives to come.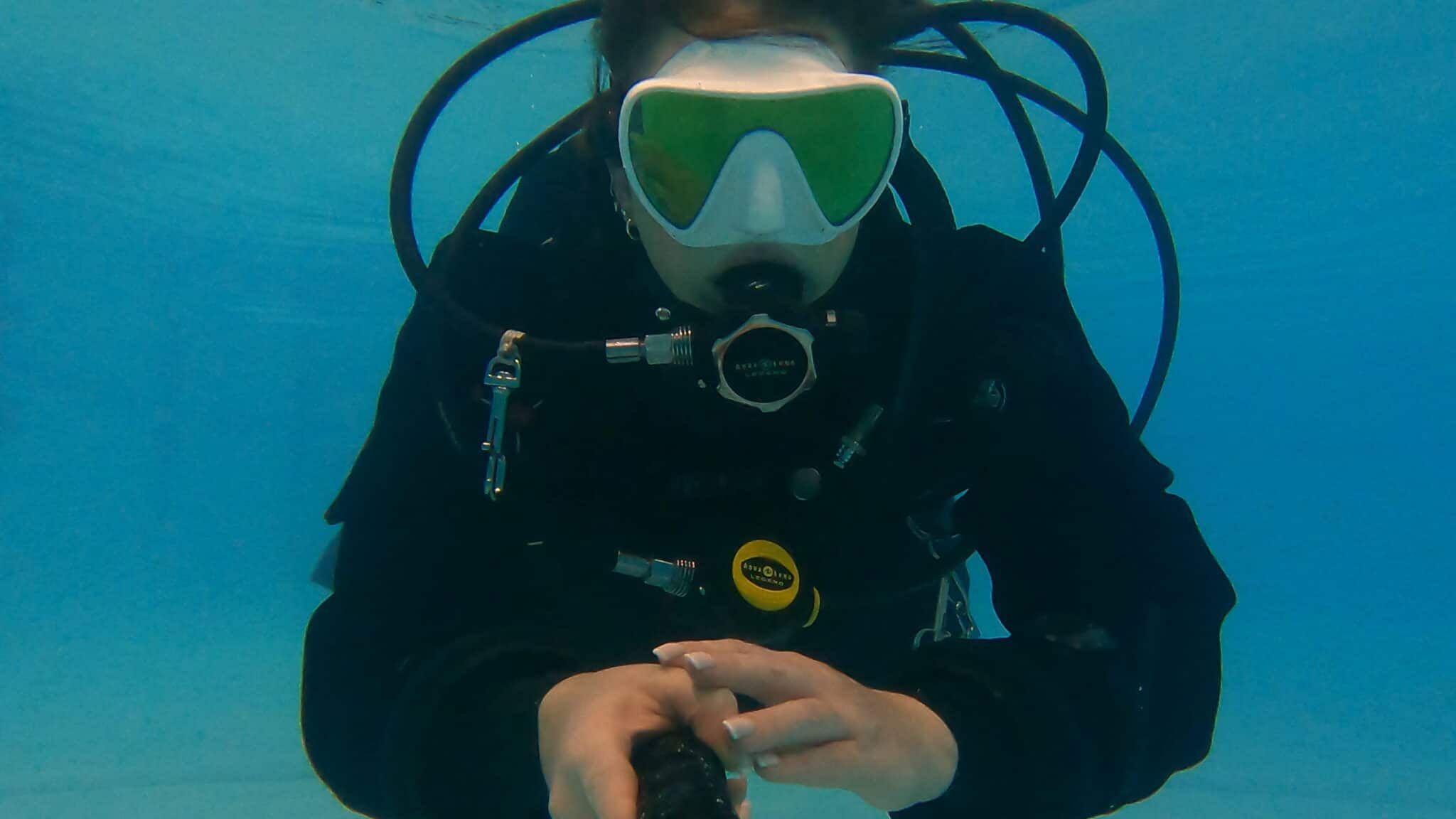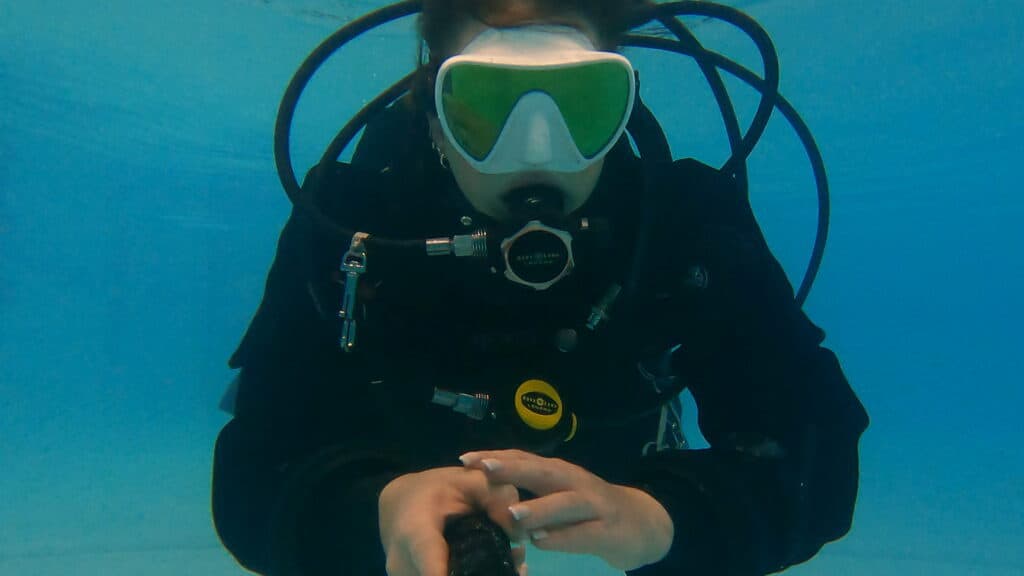 The Fourth Element Scout Mask exceeded my expectations in every aspect. The combination of its design, comfort, and customisability makes it a top-notch choice for any diving adventure. Whether I'm exploring reefs, swimming alongside marine life, in blue water locations or venturing into dark caverns, this mask delivers an unparalleled experience.  I didn't think a mask could get better than the Apeks VX1, but I was wrong…
The Fourth Element Scout deliver maximum visual acuity which is a necessity for scuba diving. The lenses help preserve optical health by blocking out any potentially harmful rays, a lens tailored specifically for scuba divers of all environments. It's a shame I couldn't put the camera inside my mask to show you exactly what I see through my contrast lens!
If you are keen night divers, it's performance will depend on which lens tailored specifically you choose. Choose the lens that optimises light transmission for dimly lit surroundings. Underwater photographers may prefer a similar lens, one that allows them to maximises light transmission – whatever the ideal lens you require, Fourth Element Scout can provide a lens tailored to suit!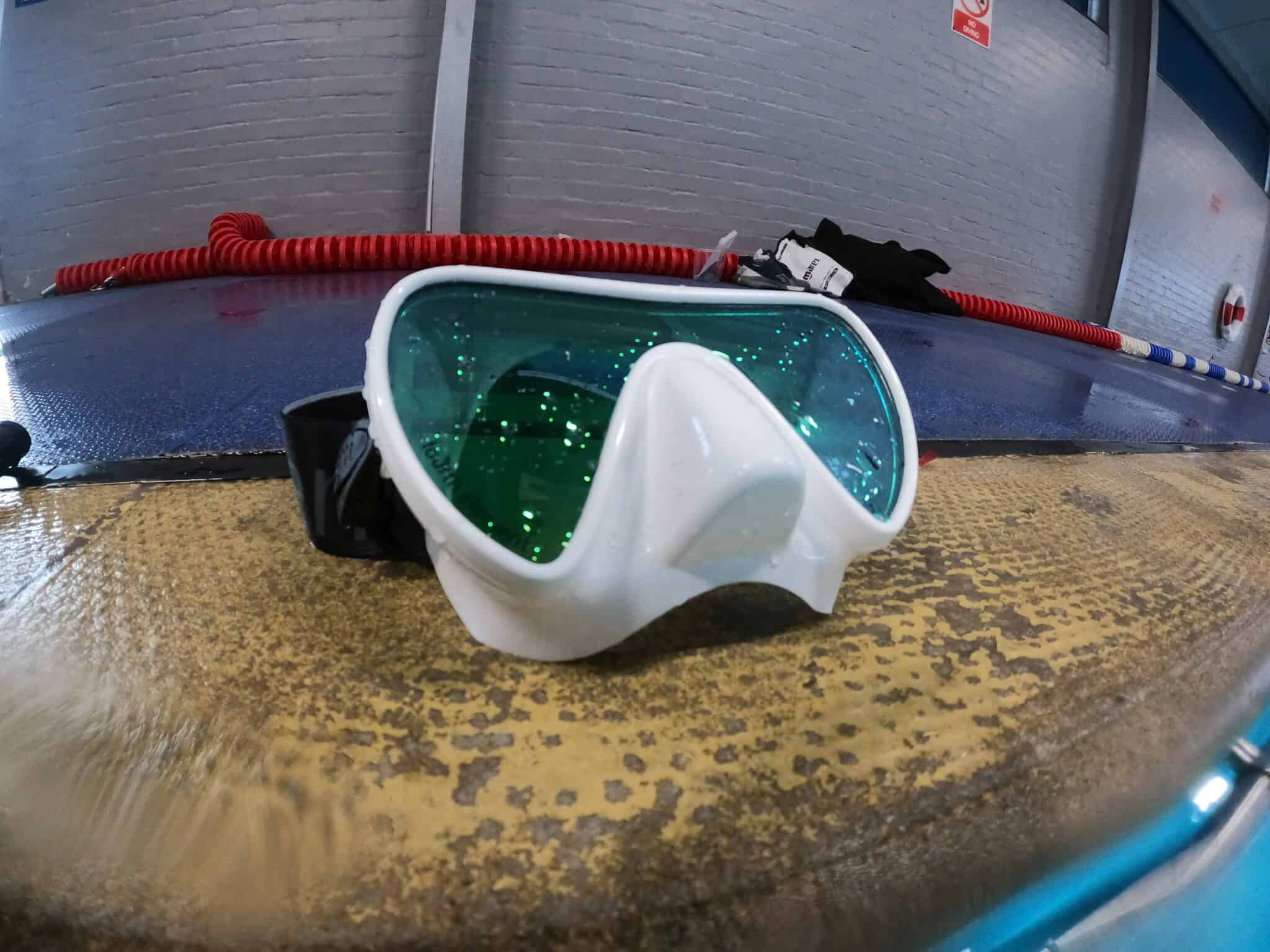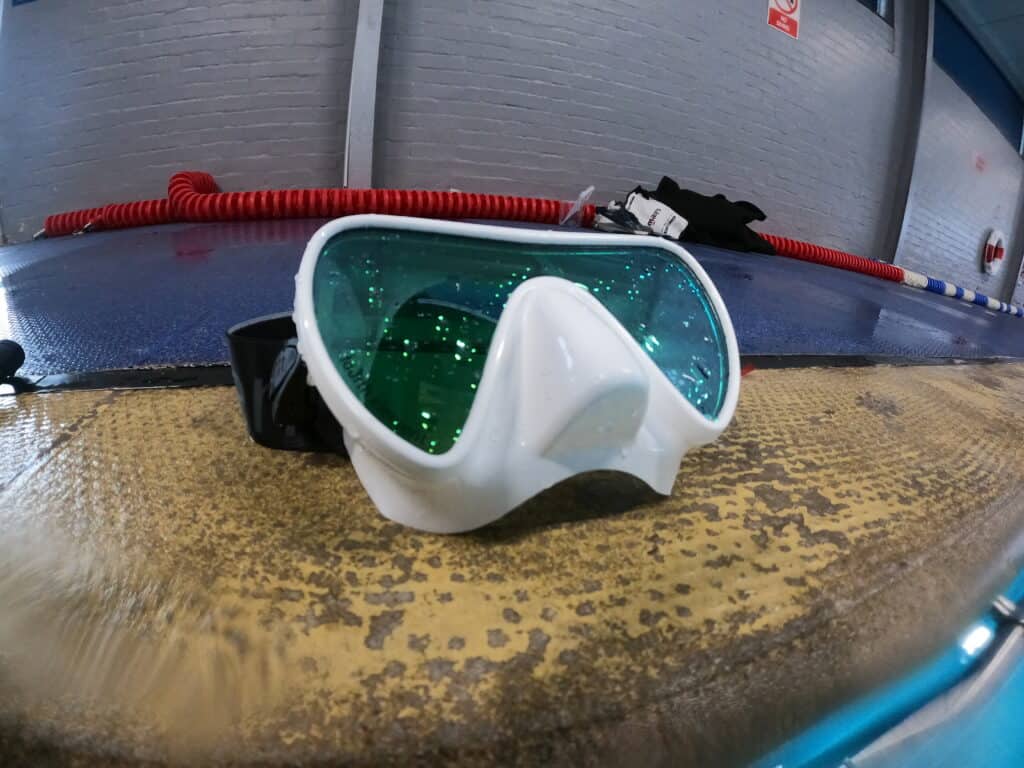 I was immediately impressed when I first saw the Scout dive mask. Having the option to choose from four different lenses is pretty special. Fourth Element recognise that there are so many different diving environments, and our mask is one of the most important pieces of kit we use for exploring beneath the surface.
The mask supplied is a single lens style but you can choose from shield lens, clarity lens, enhance lens and contrast lens.
Here's a quick breakdown of which lens suits which type of diving environment;
Shield lens – provides UV protection and reduces glare. This one would be perfect for dive professionals working in tropical seas and spend a lot of time at the surface.

Clarity – maximises the amount of transmitted light. This lens is built with photographers and night divers in mind.

Enhance – filtering ultraviolet plus HEV (high energy visible spectrum). This lens is going to give your eyes the best protection possible, whilst enhancing the visual experience.

Contrast – filters out some of the mid range wavelengths. The Contrast lens also provides complete UVA and UVB protection. This is the one I opted for as I tend to dive in "soup-like" conditions here in the UK! It has quite a distinctive appearance compared to the others, with a green tint to the lens.
Fourth Element Scout Mask Strap
The strap is thoughtfully designed with high-quality, recycled materials that feel soft and gentle against the skin. Even during extended underwater excursions, I experienced no discomfort or pressure points around my head or ears. It's clear that Fourth Element prioritises diver comfort in the design of this dive strap.
The Fourth Element Scout Mask strap strap is easily adjustable, allowing for a personalised fit that accommodates various head sizes. Whether I'm wearing the mask over a thick hood or diving without one, the strap remains secure and snug, ensuring a leak-free dive every time. Additionally, the strap is compatible with a wide range of masks, making it an excellent choice for divers with different mask models.
This has also been a game changer for diving with long hair – no more getting your hair tangled in a rubber mask strap and experiencing all sorts of pain!!
Fourth Element's commitment to sustainability and environmental responsibility is commendable, and their initiative to implement Zero Plastic Packaging is a significant step towards reducing plastic waste in the diving industry. As a conscious diver, I appreciate their dedication to preserving our oceans and marine life. You can completely eliminate unnecessary single use plastic with companies such as Fourth Element.
The Fourth Element Scout Mask packaging, in particular, showcases their commitment to this eco-friendly approach. Unlike traditional plastic packaging that often ends up polluting our oceans and harming marine ecosystems, the Fourth Element Scout Mask comes in a cleverly designed, plastic-free packaging solution. This eco-conscious choice not only reduces waste but also aligns perfectly with the brand's values and the principles of responsible diving.
The packaging for the Fourth Element Scout Mask is a minimalist and functional approach. Despite its sustainable nature, it effectively protects the mask during transportation and storage, ensuring it is kept in perfect condition whilst on the move. It's heartening to see a brand prioritise sustainability without compromising on product quality.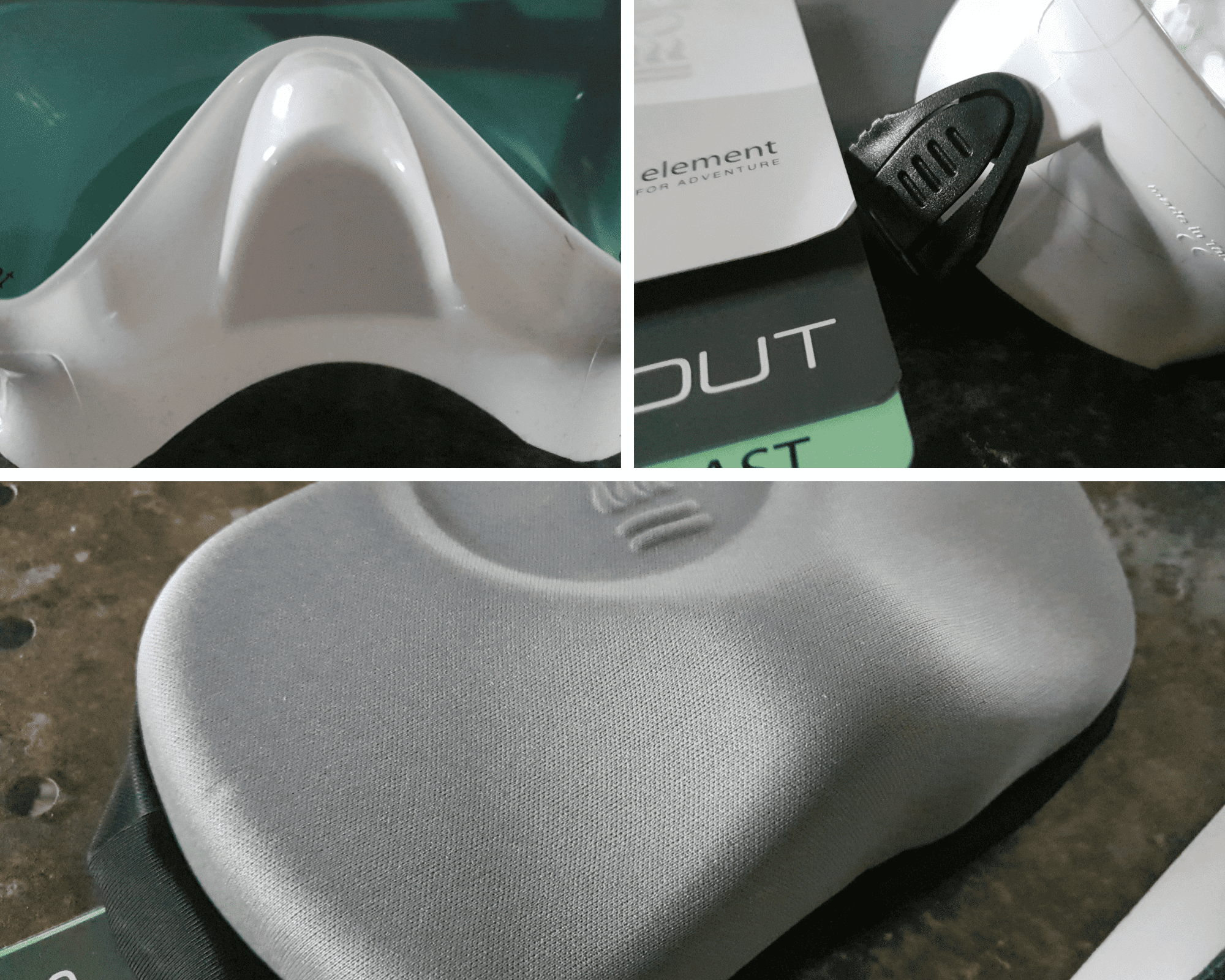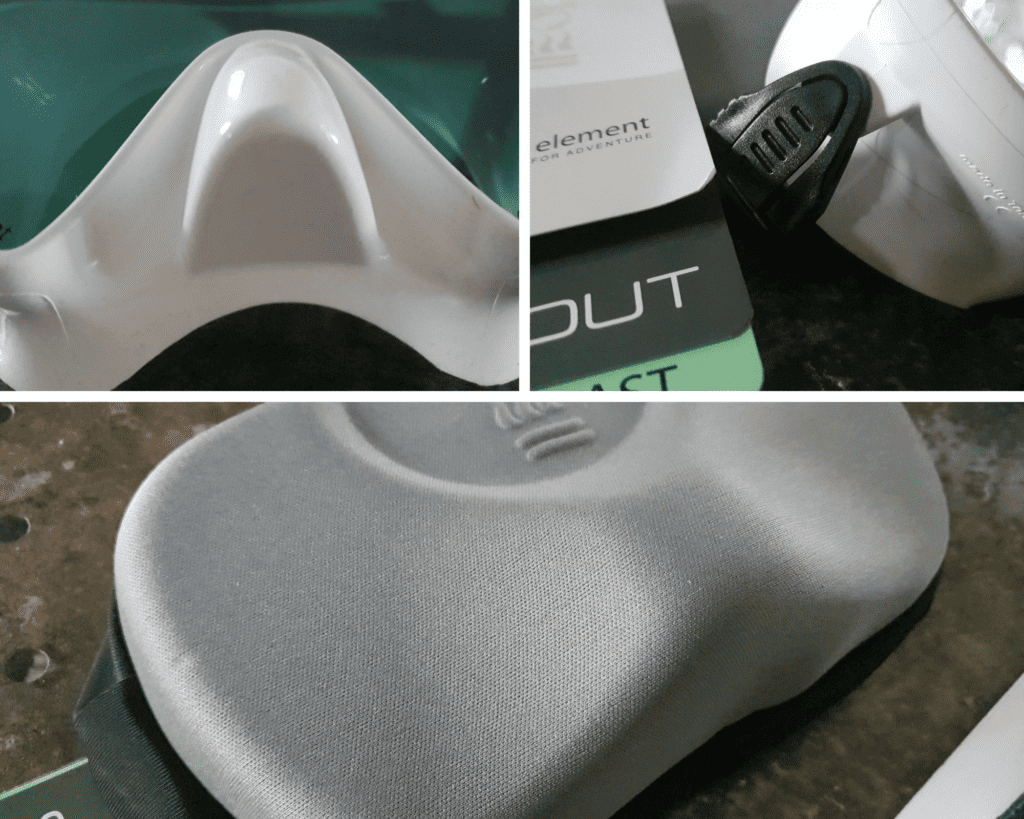 In conclusion, the Fourth Element Scout Mask is a remarkable piece of dive gear that caters to the needs of divers seeking versatility and personalisation.
If you're looking to elevate your underwater exploration with a mask that fits like a glove and offers an enhanced view of underwater world, I highly recommend giving the Fourth Element Scout Mask a try. It's an investment that you won't regret making. Happy diving!
Recent Posts