The CrocPak is not your average backpack; it is a game-changer when it comes to security, providing you with an anti-theft lock to keep all your valuables safe.
Designed and engineered in Australia, this innovative waterproof bag offers a range of features that cater to an active lifestyle.
The lovely people at CrocPak sent me their popular product, so let's take a closer look.
This waterproof, sustainably built and highly secure dry bag can be relied on to keep everything protected and in one place. I absolutely loved using the waterproof bag on my recent trips out, including whilst volunteering on a seagrass conservation project recently.
You can tell that a lot of thought has gone into the features that really make this product stand out from any other on the market.
The CrocPak drybag has an attractive and streamlined design that blends seamlessly with living an active lifestyle. Crafted with durability in mind, it is engineered to withstand the rigors of outdoor adventures. From its light yet sturdy construction to the top-quality materials used, this backpack is built to last. The attention to detail in the design ensures that it remains functional and intact even in challenging environments.
Patent-Pending TSA Approved Croclok™
One of the standout features of the CrocPak is its patent-pending TSA approved lock known as Croclok™. This locking mechanism offers unbeatable security, allowing you to safeguard your items while on the go. Whether you're traveling or exploring a bustling city, the Croclok™ gives you peace of mind by deterring theft and unauthorised access. With this feature, you can confidently navigate through crowded spaces with your bag, without worrying about the safety of your valuables.
With a generous 30L capacity, the CrocPak offers ample storage space for all your essentials. Its dimensions of 66cm x 37cm (flat) ensure that you can pack everything you need for a day trip or a short getaway. The well-designed compartments and organisational pockets allow for efficient storage and easy access to your personal items, making it an ideal companion for various activities, including scuba diving, swimming, hiking, camping, bike ride or even commuting to work.
The CrocPak bag takes its commitment to sustainability seriously – and I love this! It is made with Ecosafe™ soft bio-nylon, which is created from 93% recycled water bottles. By utilizing this soft, eco-friendly material, the waterproof CrocPak minimizes its environmental impact and contributes to a greener planet.
Additionally, the backpack is sent in bio packaging, and the shipping process is carbon-neutral, further reducing its carbon footprint. As a bonus, the company even plants a tree with every bag sold to support the Australian bushfire response. It's an all round winner in this area.
The CrocPak features a cleverly placed external pocket that allows for quick and easy access to your frequently needed items. Whether it's your dive log, passport, smartphone, or a small snack, you can retrieve them effortlessly without having to open the main compartment. This feature adds a layer of convenience, especially when you're on the move and need to access essentials swiftly without worry.
To enhance the security of your belongings, the CrocPak incorporates an internal pouch. This hidden compartment offers discreet storage for your wallet, phone, or other valuable items. With the internal pouch, you can keep your items safe and protected even in crowded or busy environments. It adds an extra layer of security, giving you peace of mind while you focus on enjoying your adventures, no matter what the conditions.
As the world of original anti theft bags, the CrocPak takes security and anti theft bags seriously. Its lockable design allows you to secure your bag to almost anything, providing an additional level of protection. Whether you're at the beach, a music festival, or exploring a bustling city, you and friends can confidently leave your bag unattended and enjoy yourself, knowing it is safeguarded against the risk of opportunistic theft.
This feature ensures that you can fully immerse yourself in the moment without constantly worrying about the safety of your personal items. I found it worked brilliantly whilst out boat diving last weekend, where I finally attached it to the one of the benches right next to my scuba gear. I knew that it would stay securely attached and keep everything safe, cool and dry.
The CrocPak is backed by a lifetime guarantee, which demonstrates the brand's confidence in the durability and longevity of their product. If your CrocPak ever breaks, they will replace it for free without any questions asked. This commitment to customer satisfaction speaks volumes about the quality and reliability of their backpacks.
Furthermore, the sustainable practices of this company are impressive. By using recycled materials, bio packaging, and carbon-neutral shipping, the CrocPak family actively contributes to a sustainable world future. For the price – this is some top notch commitment!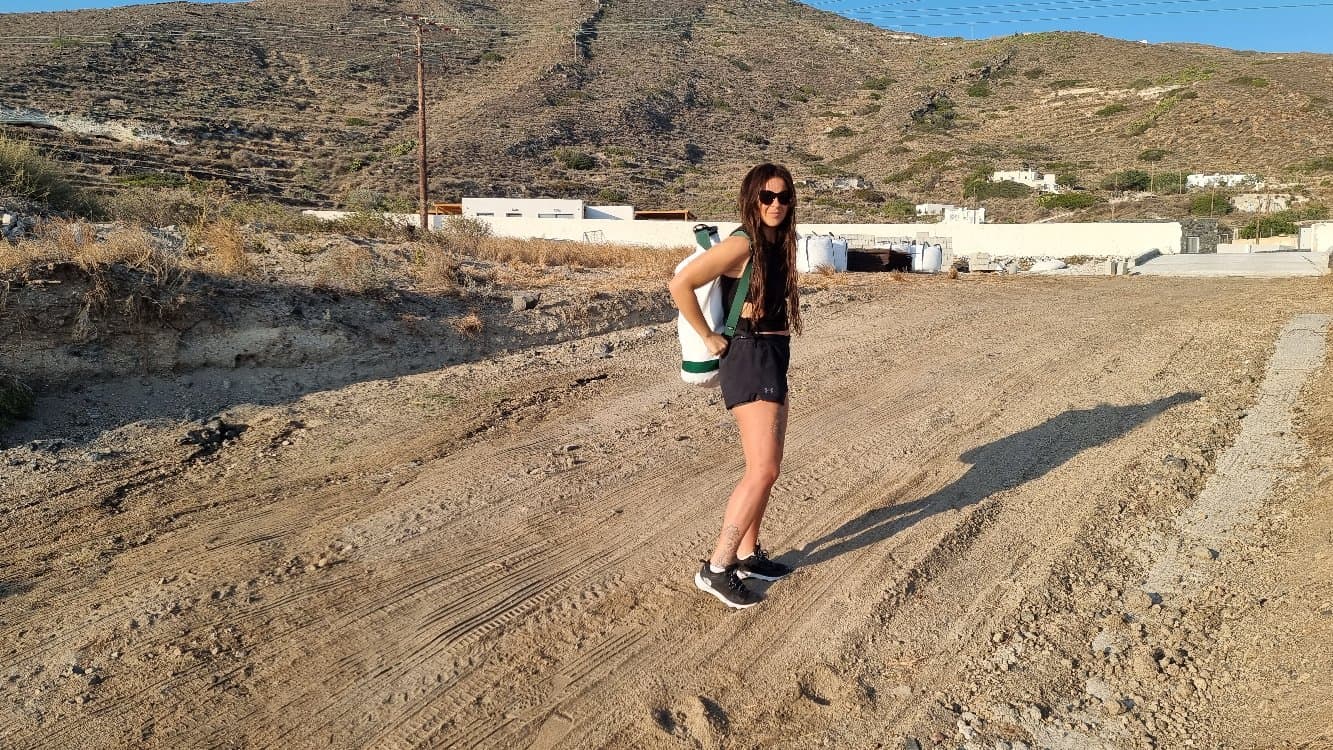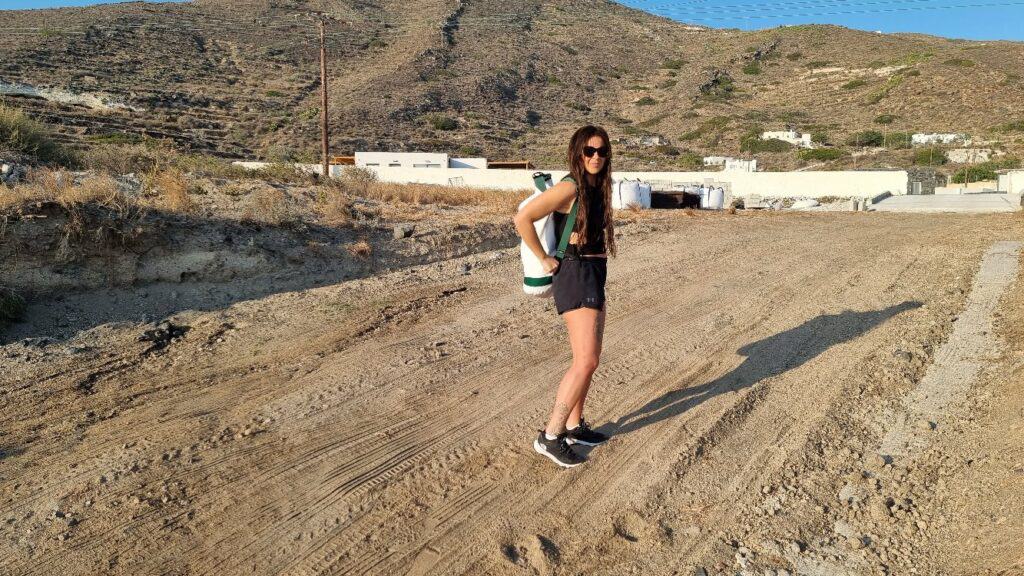 The simple fact that this drybag comes with a lock is enough to make it one of my favourite waterproof bags. There is nothing like that peace of mind you get knowing your valuables are secure and protected from the water, particularly when diving sites that may not have anywhere secure to store your belongings.
Believe it or not, this lockable dry bag came to fruition following a Kickstarter campaign. It is now a really fun bag to travel with, removing the worry of bag theft from your adventures.
Are Waterproof Bags Good?
Ask any person that spends time by water if waterproof bags are worthwhile and you will no doubt receive a unanimous answer. I cant do without mine. The modern day waterproof technology available, combined with progress in the use of more sustainable materials has carved a new path for the future of waterproof bags and I can confidently say that CrocPak are leading the way.
There are a lot of bags on the market which state they are water resistant which will not protect what's inside, so be careful when choosing!
For more info on drybags, make sure you check out my list of best water backpacks.
In conclusion, the CrocPak is a top-notch antitheft drybag that excels in design, security, functionality performance, and sustainability- no other bag has similar technologies.
From the patent-pending TSA approved Croclok™ to its large 30L capacity, Ecosafe™ bio-nylon, waterproof construction, external pocket for quick access, and internal pouch for added security, every aspect of this backpack is meticulously designed to cater to the needs of active individuals and is a must have for scuba divers.
My only negative note to comment is the comfort of the straps. I did wear the bag for a few hours on one walk, and gained a small bit of rubbing on my shoulders. It wasn't enough to discourage me from using it again on long walks – I'd just make sure I have sleeves that cover where the straps would lay on my skin.
Comfort aside, with its unmatched anti theft protection, lifetime guarantee, and commitment to sustainability, the CrocPak stands out as an exceptional choice for those who prioritise security, convenience, and environmental responsibility. Head on over to their online shop, invest in the CrocPak and experience the freedom to live life in the moment, knowing that your belongings are safe and protected.
I will most certainly be using it on all my beach and diving adventures for years to come and I look forward to seeing what else the company launch in the future.
Recent Posts