You'll be telling your friends and family about this trip for a long time to come, the dreamy Maldives liveaboard trip oozes elegance and excitement.
If you're looking for exhilarating dive sites, a variety of marine life and an all-round sought-after destination then this is the dive boat for you, but it doesn't come without critique. Read on as I reveal everything you need to know about the Emperor Serenity before booking.
MALDIVES LIVEABOARD LUXURY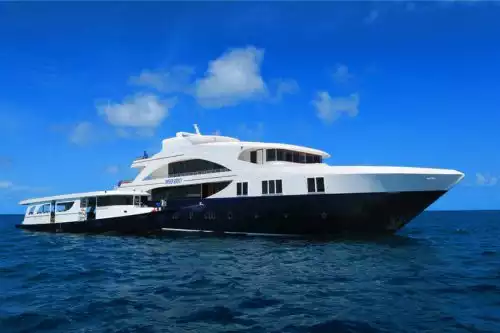 The MV Emperor Serenity liveaboard is a beautiful, hyper-modern scuba diving boat built only in 2016! This means that unlike some of the other older liveaboards you may have seen or been on yourself, the Serenity is built with modern tastes and needs in mind.
This ship boasts luxurious accommodations, including private en suite bathrooms and individually controlled air-con for each room, a TV and entertainment system, an air-conditioned saloon and a large sun deck.
The Maldives offers a level of world class diving that is seen nowhere else. From incredible megafauna to the wonderful macro-life, there's something for all divers.
Throw in some free nitrox, a separate dive boat, free snorkelling kit, an open-air dining area, buffet style dinners, and visits to famous dive sites, and you've got the whole package from the main deck outwards.
The Serenity is also well-loved thanks to its attentive crew – and if you're into a glass or red or white occasionally, there's complimentary wine served on arrival.
When it comes to the ship itself, it moves smoothly in the water thanks to its 600 HP Daewoo Doosan engine. You'll barely feel it.
What's more, diving takes place from the fully equipped diving dhoni leaving you more room on the Emperor Serenity itself for you to relax between dives. When you do get the chance to get out and scuba, you'll have the pick of some of the Maldives' best sites.
The Emperor Serenity's choice of spectacular diving sites is, naturally, one of its biggest selling points. Whether you want to explore deserted island beaches or meet some of the Maldives' best-loved marine life, there's over 17 dives per trip to get into.
During your diving experience, you will get to enjoy some of the most stunning areas on the Maldives itinerary and even participate in a few night dives (such as the Manta night dive) and a visit to the local island scenes.
The itinerary is designed with beginner and experienced divers in mind, and there's always someone on hand to guide you around the spectacular sites. Of course, you're also free to explore with your buddy.
Some of the great diving sites available to enjoy from the Emperor Serenity include: 
Rashdoo Atoll 

North Ari 

South Ari 

South Male Atolls 
Don't forget that a great liveaboard offers more than just diving! You can explore the Northern atolls from your boat, star gazing as you go.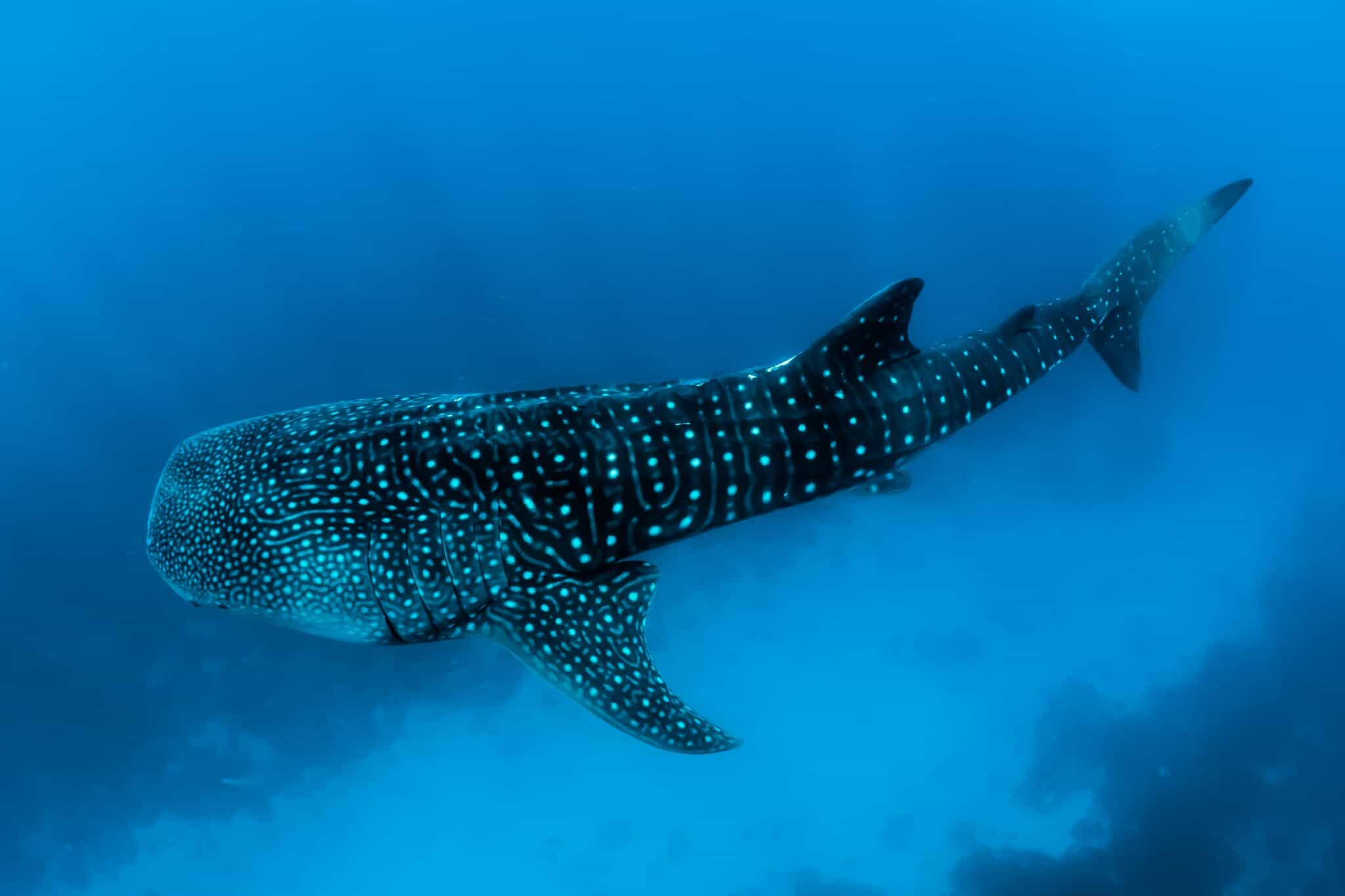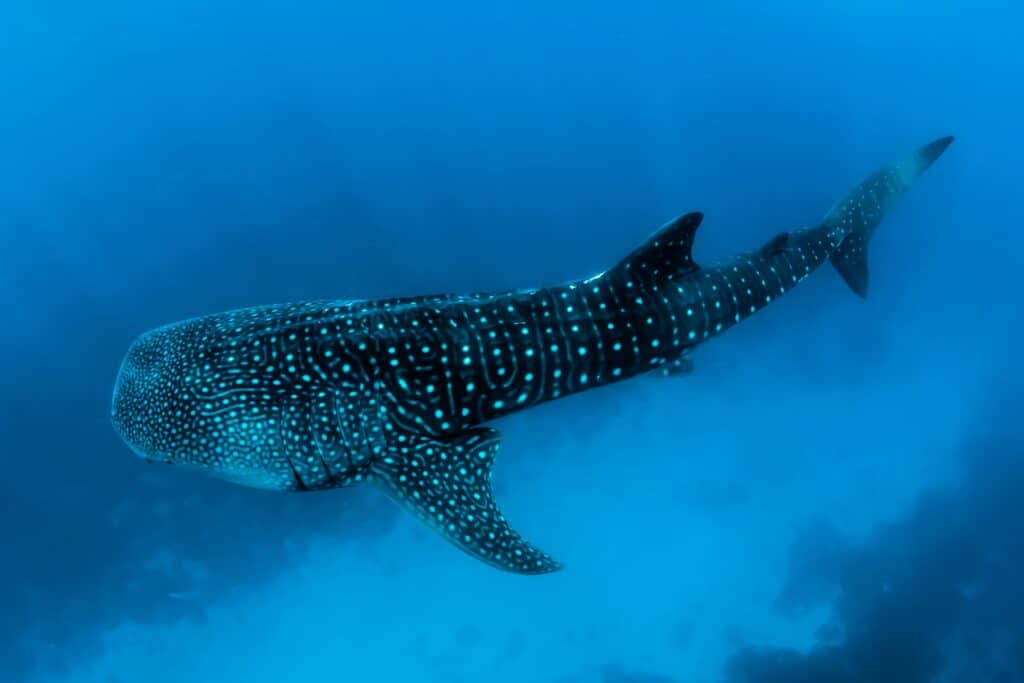 Of course, during your dive trips, you are more than likely to come across the most incredible marine life – it's certainly what keeps us coming back to dive around the Maldives time and time again.
Fancy spotting some colourful fish, or even a whale shark or two? They're waiting just outside your cabin.
Here are just some of the animals you might see during your dive time with the Serenity crew: 
Whale sharks 

Southern sharks 

Nurse sharks 

Eagle rays 

Reef sharks 

Mantas 

Turtles 

Morays 

..and a whole variety of Macro life! 
It's well worth taking reef hooks if you're really into your marine life spotting. A durable reef hook can keep you up close and personal with marine critters when the currents are strong, and that's to be expected out here!
Dive guides on board the Emperor Serenity will help you find the best diving spots for exploring some of the most colourful life across the local waters. You don't just get a wonderful trip on a luxurious boat, but access to a knowledgeable crew that really knows its safari stuff!
The Emperor Serenity liveaboard has 13 cabins in total. There are eight double-bed cabins on the lower deck, two suites on the main deck and the upper deck, each of which has a double and single bed and sea views. 
Each room also has its own air conditioning and en suite bathroom. The Serenity is built to offer personal, private luxury to each of its guests while travelling around the deep south of the islands and around the atolls.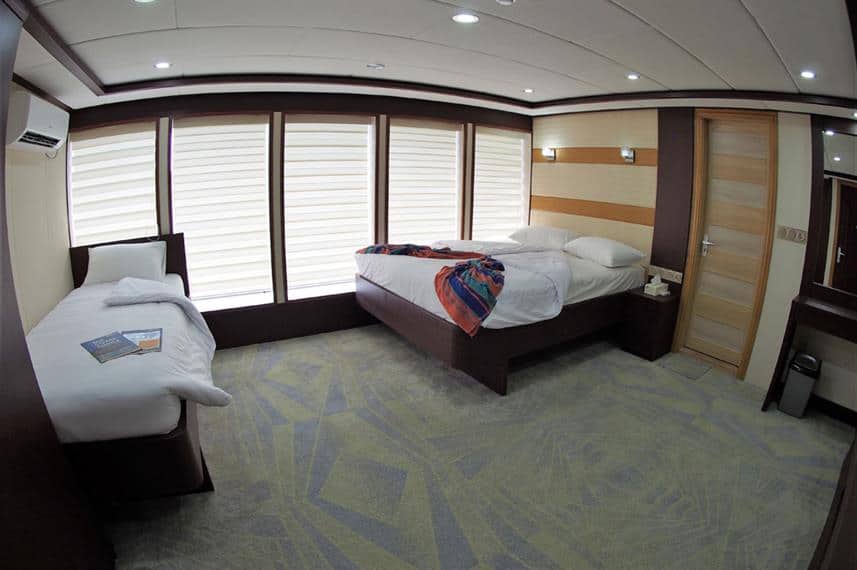 Emperor divers can expect some of the most luxurious accommodation to sail these waters – and I'm speaking from experience!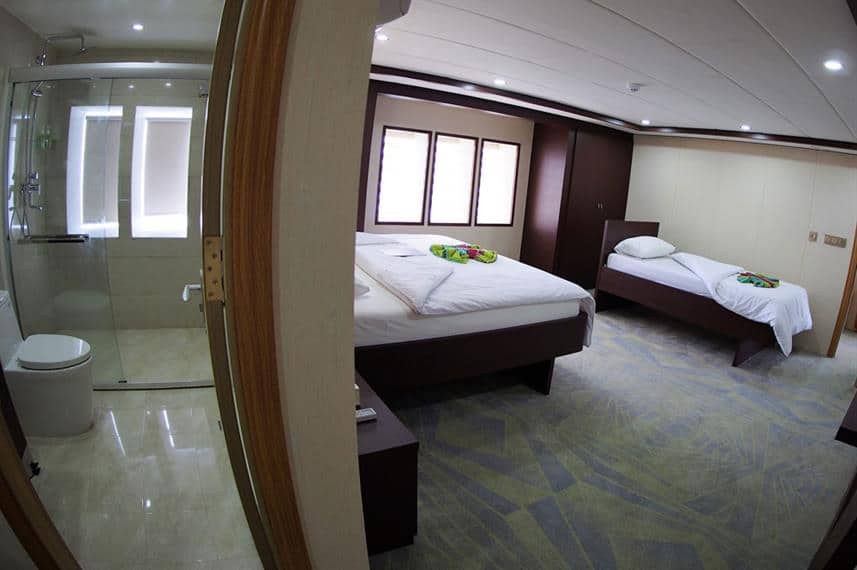 Camera station 

Library 

Sun deck 

Indoor saloon 

Outdoor dining area 

Bar 
Other Maldives Liveaboard Trips
Still have some burning questions that need answering? Read my FAQ below, or reach out to me on the socials!
MALDIVES LIVEABOARD LUXURY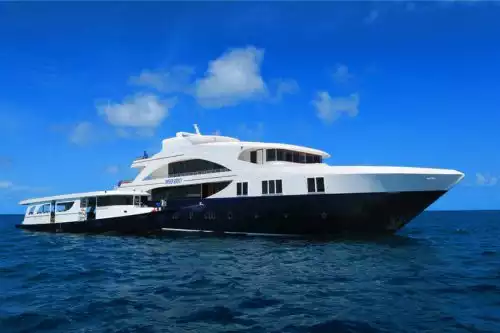 An experience of a life-time but at a cost; if you have the budget then it's one for the bucket-list!
The one criticism I have is that you sometimes see free internet advertising but you will have to pay for data.
Recent Posts