Scuba diving is an exciting and rewarding experience that allows us to explore the fascinating world under the sea. But have you ever wondered if scuba tanks float or sink?
Aluminum scuba tanks are designed to float when empty, but become negatively buoyant (sink) when filled with air. This is because the air inside the tank adds weight that exceeds the weight of the water it displaces. Steel scuba cylinders never float, they're always negatively buoyant.
Let's take a closer look at the physics behind scuba cylinder buoyancy.
What are Scuba Tanks Made Of?
Scuba tanks, also known as diving cylinders, are typically made of either aluminum or steel. Both materials have advantages and disadvantages, and the choice of material ultimately comes down to personal preference.
Although tanks are heavy equipment, that doesn't mean that they will sink you to the bottom of the ocean. Many divers use a weight belt, dive weights and a BCD (Buoyancy Control Device) to counteract buoyancy.
Steel and aluminum tanks have a number of differences, giving them both pros and cons.
Aluminium scuba tanks are generally popular for recreational divers due to their lightweight and affordable price. These tanks are often used for diving for warm water diving. Aluminium is also less prone to rust and corrosion than steel, making it durable.
However, an aluminum tank must be inspected and tested more frequently to ensure they are still safe. They are also more buoyant, meaning they will float more easily in the water when empty.
Steel cylinders are heavier and more expensive than aluminium tanks but can offer the same air capacity as aluminium tanks. This makes steel tanks the preferred choice for deeper dives or longer dives, where a larger air supply is necessary.
Steel tanks are also less buoyant than aluminium tanks. This means they will sink more easily and require less weight in order to descend and achieve neutral buoyancy. On the downside, a steel cylinder is more prone to rust and corrosion, compromising its safety. Therefore, they must be inspected and tested more frequently than aluminium tanks.
You can pay to get a scuba tank inspection for maintenance of either aluminum or steel cylinders.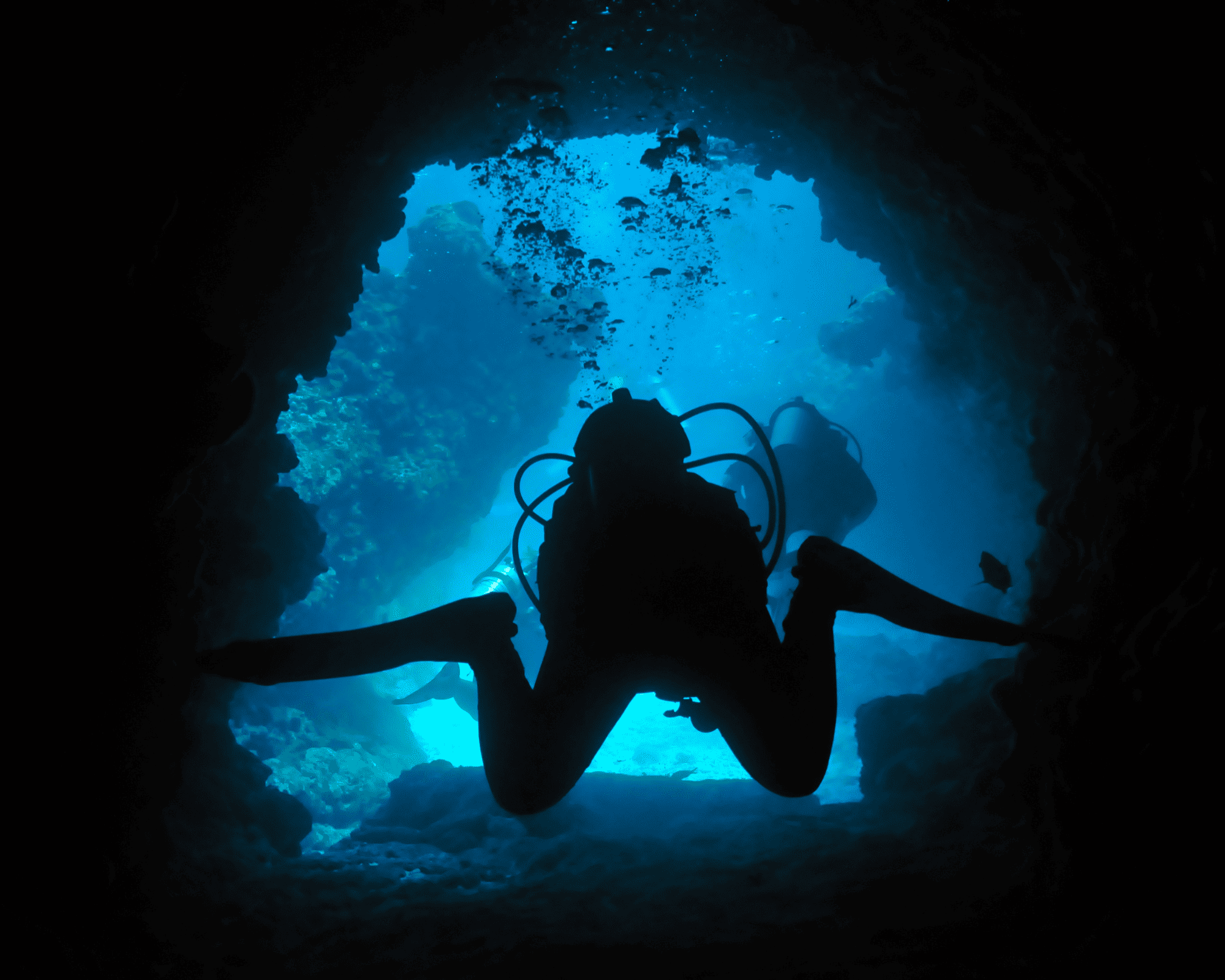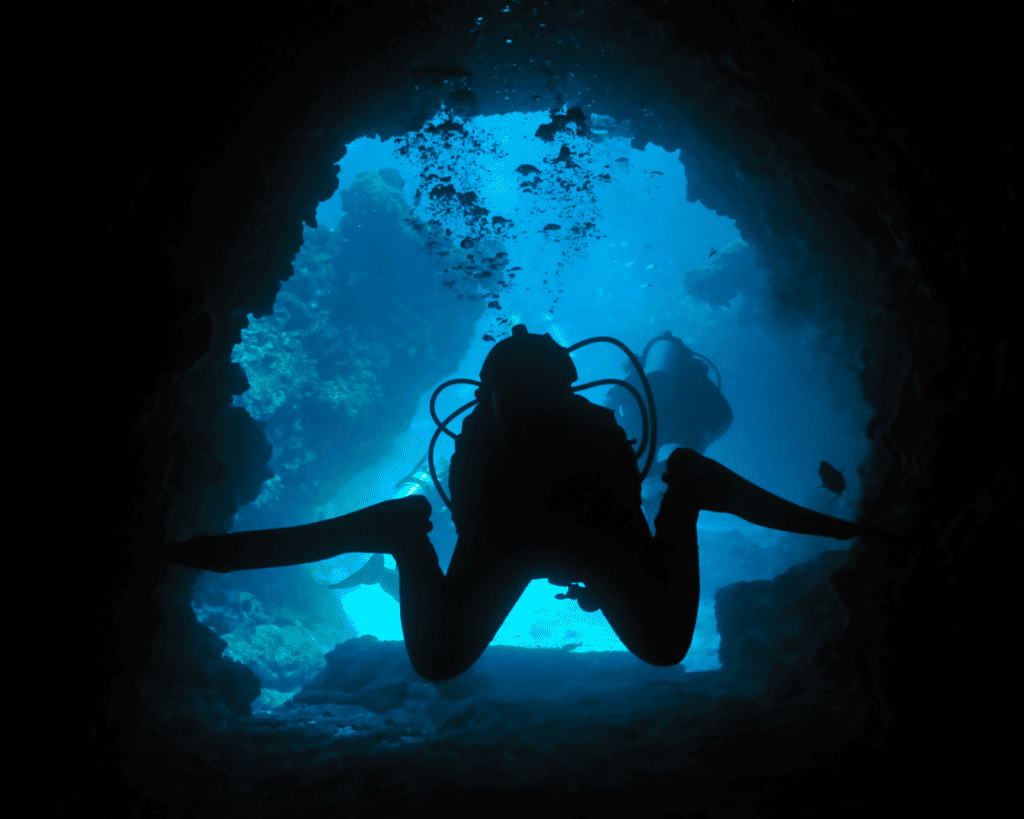 Neutral buoyancy is when you are in one place, not descending or ascending. For many newcomers, it can be a difficult to achieve neutral buoyancy. But as you gain more experience, knowing your tank and weight, you will become more comfortable being neutrally buoyant.
Many experienced divers aim to remain neutral during a dive and it's considered one of the biggest diving skills when starting out.
Negatively buoyant means to sink, tanks are negatively buoyant when full of air.
Positively buoyant means to float – this is not good underwater, as a diver, it is extremely dangerous – hence why we use dive weights to counteract any positive buoyancy and use a BCD (Buoyancy control device).
Buoyancy changes during a dive, breathing gas will change the weight of the tank, making it more buoyant. To stay underwater you can add more dive weights, how much weight you add depends. Each scuba diver aims to master their buoyancy and to become familiar with how many dive weights work, there are several factors including a diver's body weight, tank material, weights and more.
Becoming more experienced with air consumption can help you increase dive time.
There are two forces to measure – gravity and the upward force. Gravity is measured the weight of the object (the scuba cylinder) and the buoyant force (upward) is measured by the litres of water that it displaces.
Factors that Affect Scuba Tank Buoyancy
As a scuba diver, understanding the factors that affect scuba tank buoyancy is crucial for a safe and enjoyable diving experience. Here are some of the key factors that affect scuba tank buoyancy:
Scuba tanks are typically made of either steel or aluminium. Steel tanks are denser than aluminium tanks and thus less buoyant. This means that a steel tank will sink more easily than an aluminium tank. The weight of the tank itself also affects its buoyancy. Steel tanks are often heavier than aluminium tanks.
The size of a scuba tank determines its volume and weight. The larger the tank, the more air it can hold and the heavier it will be. Larger Aluminium tanks are thus more buoyant than smaller tanks.
3. Salt Water Or Fresh Water
Depending on whether you are trying to descend into fresh or salt water, you will need to adjust the amount of weight you have. Salt Water is more dense than fresh water because the salt content in the water makes object like scuba tanks more buoyant.
4. Amount of air in the tank
The amount of air in the scuba tank also affects its buoyancy. An empty tank is more buoyant than a full tank, adding air to the tank makes it less buoyant. As you use air during a dive, the tank becomes less buoyant. It is important to monitor the amount of air in your tank during a dive to ensure that you have enough air to reach the surface safely.
As you go deeper into the water the pressure surround you will increase. This pressure will compress most of your equipment and your body air spaces because they are all flexible. Your scuba tank however is not flexible, thus it will not compress. It will however lose buoyancy in the same way as it descends. This makes it sink gradually faster then deeper it goes. Be sure to factor in the weight of your tank when calculating your weights at the start of your dive.
In summary, tank composition, size, water type, amount of air in the tank, and depth and pressure all affect scuba tank buoyancy. As a diver, it is important to be aware of these factors and adjust your equipment and dive plan accordingly to ensure a safe and enjoyable diving experience.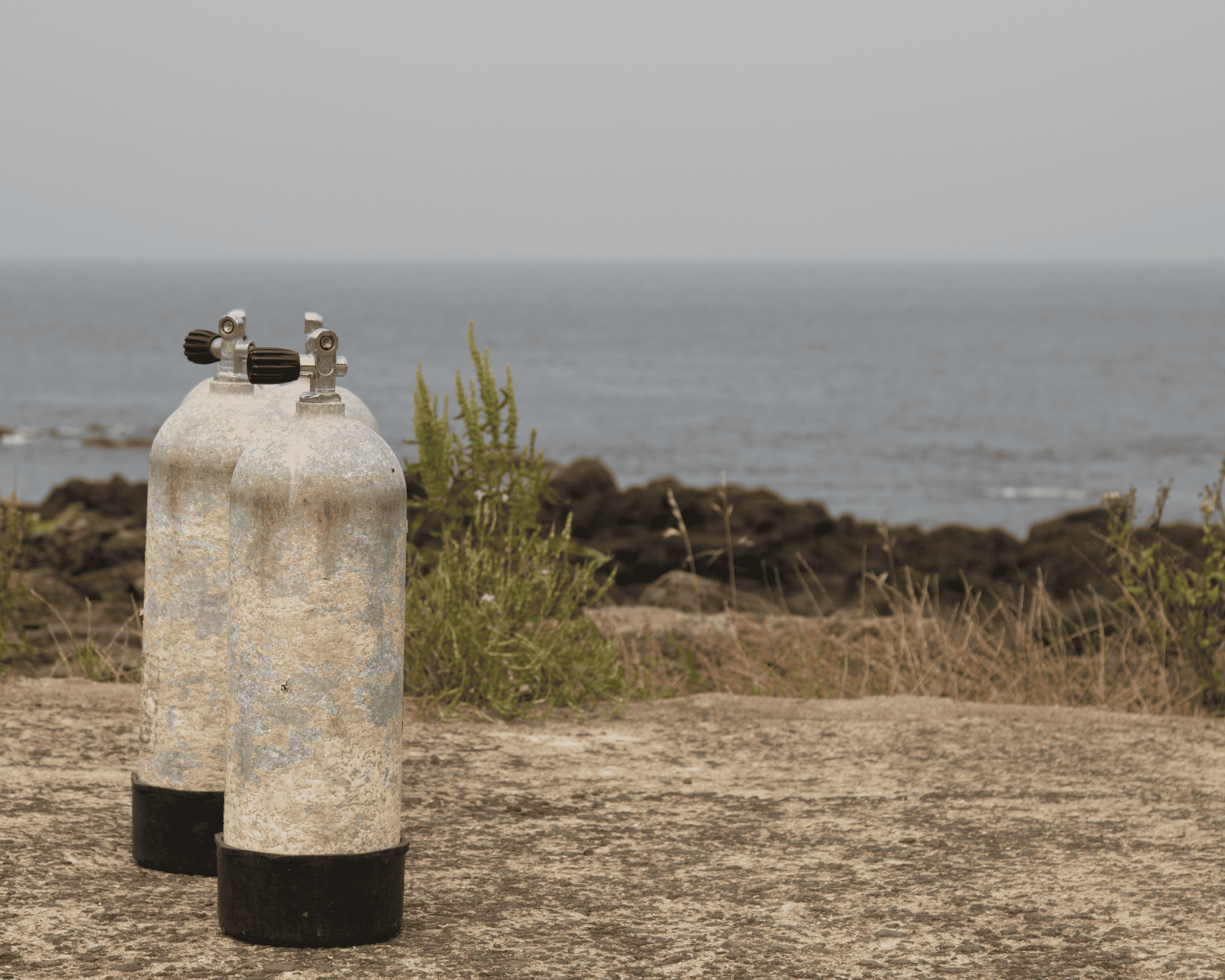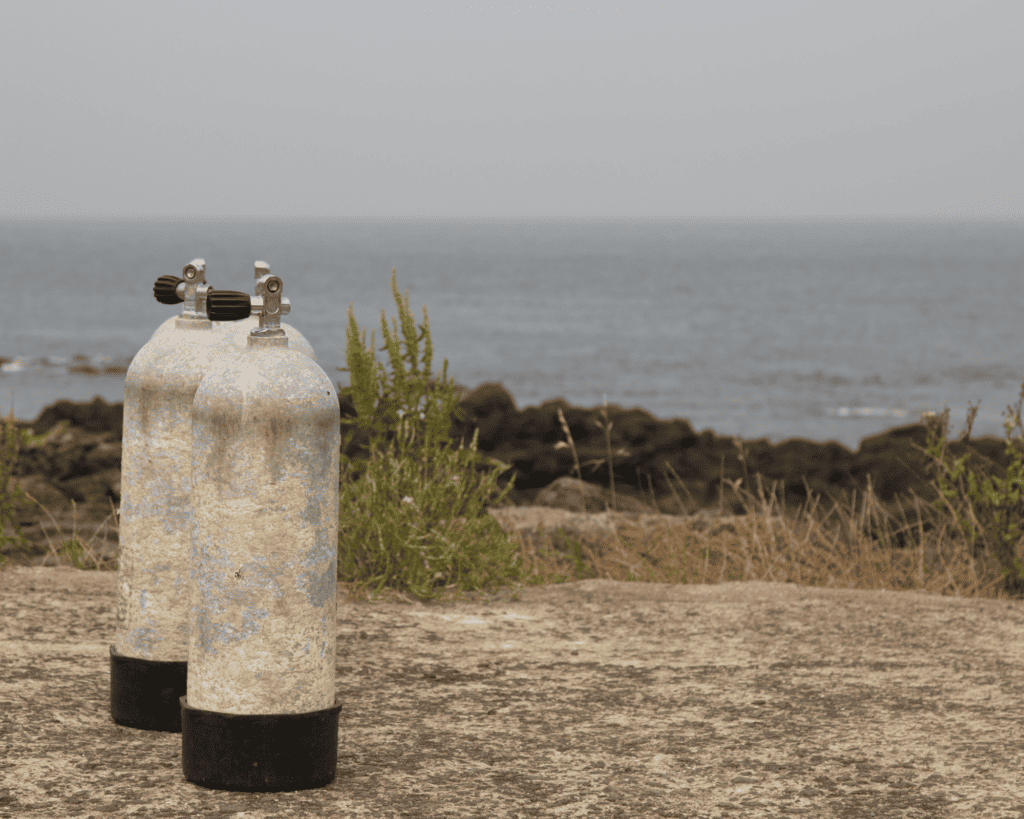 Factors such as the weight of the tank, the air pressure inside the tank, and the water type can all affect the buoyancy of the cylinder, causing it to either sink or float. However, with the help of a buoyancy compensator device (BCD), divers are able to control the buoyancy of both themselves and their tanks while diving.
It is important for divers to be knowledgeable about the buoyancy of scuba tanks and how to properly adjust their equipment for a safe and enjoyable dive.
Proper education and training from certified instructors can help ensure that divers have the necessary skills and knowledge to control their buoyancy and stay safe underwater.
In summary, scuba tanks differ in their buoyancy depending on the material they are made out of and how much pressure is inside, proper training and equipment can help divers use this information to properly control their buoyancy and enjoy the underwater world safely.
Recent Posts