Scuba diving has become one of the most popular pastimes for adventurous travelers over the past 50 years. Despite the rigorous safety standards and training systems in place to ensure scuba divers are properly trained, accidents can still happen.
You should have dive insurance if you want to scuba dive regularly at home or on your travels.
Choosing the right package for your situation can be tricky. Read on as we explore the various scuba diving insurance providers and how they can give you peace of mind and even save your life on your next dive trip.
Why Would I Need Scuba Diving Insurance?
Every time we descend beneath the waves, we take on risk. Human Beings cannot breathe underwater naturally, and we must rely on our equipment and training to keep us safe.
Despite our best efforts, sometimes we can run into unexpected trouble when scuba diving. As a result, you may need to find the funds for some of the following:
Hyperbaric Chamber Treatment
Decompression sickness, or the bends as it is often called, results from nitrogen gas expanding in the bloodstream and blocking blood flow. We all experience this nitrogen gas build-up in our bodies when scuba diving. Although following our slow ascent rate training usually helps to prevent decompression sickness, it is not guaranteed.
According to Diver's Alert Network, the average cost of a hyperbaric chamber is US $300-$1000 per hour. This excludes the cost of medications, physician fees, and any transportation to the chamber room.
General Medical Treatment
Not all scuba diving related accidents require treatment in a hyperbaric chamber, however all medical emergencies will require you to seek medical treatments, these include:
Barotrauma

Drowning

Marine stings or bites
Having insurance is especially important if you are scuba diving overseas as you can incur some hefty medical expenses for even the most basic treatments.
Many of the most famous dive sites are in some of the world's most remote locations. Often, there are minimal medical facilities in these locations, and you may be faced with the prospect of repatriating to receive the proper medical attention.
Emergency evacuation can cost you thousands of dollars, while repatriation of remains can cost your loved ones.
Taking a course and traveling to the best dive spots makes scuba diving expensive. Purchasing your equipment makes it even more costly. A good dive insurance policy can protect your equipment against damage and potential for getting lost or stolen.
Diver's Alert Network (DAN) -Best For The Pros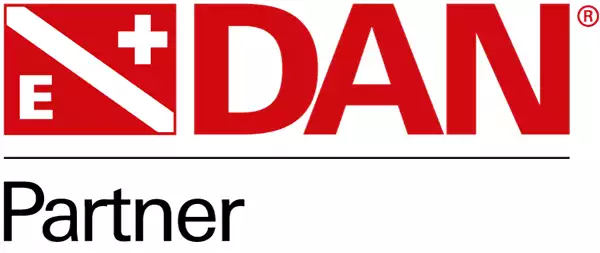 Divers Alert Network (DAN) Europe
Pros:
40 years of experience in scuba diving accident research.

Affordable memberships to cover the basics.

Family packages available.

Unlimited access to over 180 dive physicians for relevant medical advice.

Non diving accident coverage.

Technical diving options.
Cons:
Only offer 12 month policies.
Check Price on DAN
We earn a commission if you make a purchase, at no additional cost to you.
Diver's Alert Network are amongst the leaders in scuba diving insurance. They are a non-profit organisation with a goal of researching and promoting safe diving practices. DAN dive accident insurance coverage can be tailored to your specific diving needs.
DAN cover recreational, technical and professional diving activities. There are two categories for you to consider when choosing your coverage, these are DAN membership and DAN insurance.
DAN world membership includes emergency evacuation assistance through DAN TravelAssist. It is possible to sign up for a single membership or even enroll your entire family with annual fees ranging from as little as $82-$110.
Not only are you protecting yourself and your loved ones by becoming a DAN World member, your fees also help DAN conduct ongoing dive safety research.
However, a DAN World membership does not cover all the potential medical costs you may encounter. For this you should purchase a DAN Insurance policy.
When purchasing an insurance policy you should think about what you need it to cover. DAN has various yearly insurance options including:
Travel insurance.

Dive accident insurance.

Equipment insurance.

Liability insurance.
Depending upon your certification level and what kind of diving you will be participating in, DAN has you covered with insurance packages ranging from less that $50 up to around $260. All of the packages are for 12 months. These are the prices for 2023.
Dive Local package – $50

Sport Bronze Package – $75

Sport Silver Package – $110

Sport Gold Package – $256
Professional Diver Insurance
DAN is the most popular choice amongst working professional Divemasters and instructors. As a professional you take on a leadership role when scuba diving and often have other people lives in your hands. For this reason any serious professional diver will need liability protection.
DAN offers 3 packages for professional divers:
DAN Pro bronze.

DAN Pro Silver.

DAN Pro Gold.
These packages give varying levels of protection and are essential in helping dive professionals teach in peace.
Is DAN Insurance Worth It?
Divers Alert Network (DAN) is a well-known organization that offers insurance and assistance services primarily to divers. Whether DAN Insurance is worth it for you depends on your individual circumstances, diving habits, and the specific coverage options they offer. Here are some factors to consider when evaluating whether DAN Insurance is a good fit for you:
Diving Frequency and Experience: If you are an avid diver who frequently participates in dive trips, DAN Insurance may be more beneficial. They offer coverage for both recreational and professional divers.

Coverage Types: DAN offers various insurance and assistance plans, including dive accident insurance, travel insurance, and equipment insurance. Evaluate which types of coverage you need and how they align with your diving activities.

Emergency Assistance: DAN is well-known for its 24/7 emergency hotline and support services for divers facing diving-related emergencies. If you value access to these services and peace of mind during your dives, it can be a valuable feature.

Geographic Coverage: Check whether DAN Insurance covers your preferred dive destinations. Some policies may have limitations on where they provide coverage.
Ultimately, whether DAN Insurance is worth it for you depends on your specific diving activities, risk tolerance, and preferences. If you are an active diver who values peace of mind and additional support in case of diving emergencies, DAN Insurance may be a valuable investment. However, it's essential to carefully review the policy terms, compare it to other options, and assess your individual needs before making a decision.
World Nomads -Best for Backpackers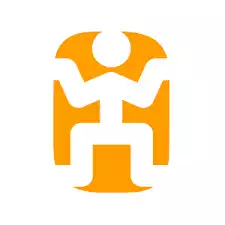 World Nomads - Explore Your Boundaries
Pros:
Scuba diving to 30m covered under standard package.

Fully comprehensive travel insurance for travelers.

Most activities and experiences imaginable covered on standard package.

Customize the duration of your coverage to suit your traveling needs.
Cons:
Do not cover technical diving.

Not the best option for dive professionals.

Not a specialist in scuba diving.
Check Price on World Nomads
We earn a commission if you make a purchase, at no additional cost to you.
Since 2002, World Nomads have been protecting explorers as they engage in some of the toughest sports and pursuits on the planet. Everything from bungee jumping, rafting, rock climbing and of course, scuba diving.
As part of your package you are not only covered for most sports and activities you can imagine, you have a comprehensive travel insurance policy that will give you great peace of mind as you explore.
Over 220 sports, activities and experiences are covered by World Nomads, and these are broken down into 3 levels.
The Standard Plan- Covers level 1 sports, activities and experiences.

The Explorer Plan- Covers level 1 and 2 sports, activities and experiences.

Level 3 activities- Some sports, activities and experiences are classified as level 3. These will need to be included in your policy at extra costs.
Where Does Scuba Diving Rank?
Scuba diving is categorized as both a level 1 and level 2 sport with World Nomads. The level that is relevant to you depends upon the kind of recreational scuba diving activities you will be participating in:
Scuba diving (unqualified/Discover dive) – Level 1.

Scuba diving to 30m/98ft (Qualified) – Level 1.

Scuba diving to 40m/130ft (Qualified) – Level 2.
Be sure to plan how deep you will be diving before confirming your policy to stay covered while scuba diving.
World Nomads have flexible plan options that give you the ability to purchase an insurance policy for a short period or over 12 months. So if you are only needing to get coverage while one a short vacation then you don't have to fork out for a 12 month policy.
DiveAssure -Best for Liveaboard Divers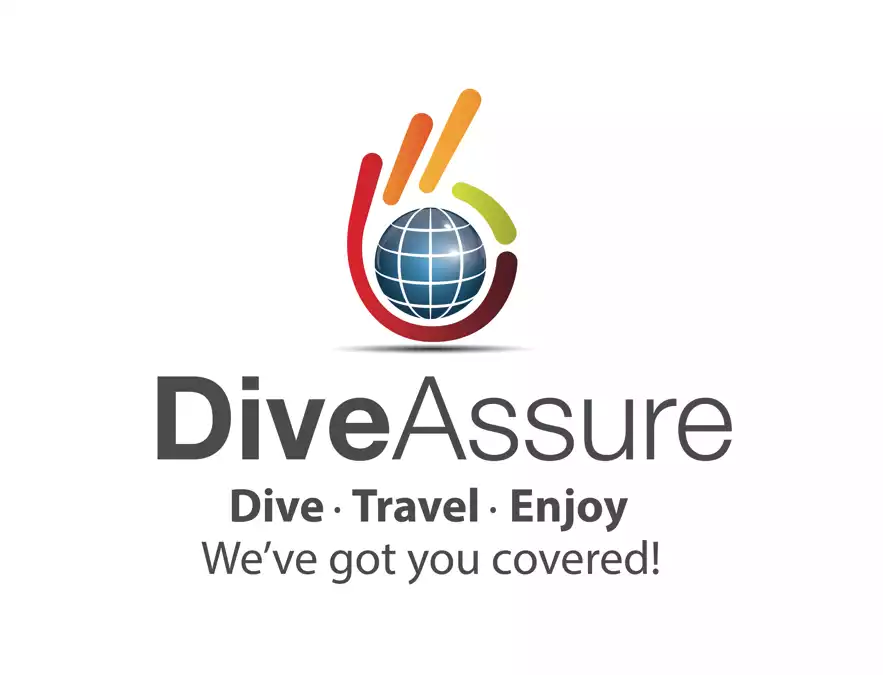 DiveAssure
Pros:
Great membership benefits.

Customize your policy for a single trip or multiple trips.

Liveaboard rider add on.

Good option for professional divers.
Check Price on DiveAssure
We earn a commission if you make a purchase, at no additional cost to you.
The Dive Assure Association was founded in 1999 and since then has been working to offer scuba divers everything the may need in the event of a medical emergency.
DiveAssure offer flexible plans to suit the needs of different divers. Whether you are a professional needing liability protection or a vacation diver that needs cover for a short period.
There are 2 options to choose from when purchasing your dive insurance plans with Dive Assure. These are
Gold cover- Basic diving accident protection.

Platinum cover- Enhanced diving accident protection with higher limits and wider coverage.
Single Trip Dive & Travel Insurance
Get coverage for a single trip instead of purchasing a 12 month plan. This gives you great flexibility and allows you to choose from:
Standard- Basic travel coverage offering protection when scuba diving and some other adventure activities.

Deluxe- Enhanced trip protection with higher limits.

Elite- Offers the highest limits of cover for travel, scuba diving and all other activities.
Multi Trip Dive & Travel Insurance
A great option for a holiday diver taking more than one trip per year. You can cover everything under one policy. Get coverage for all of your scuba diving and travel needs with protection on both diving and non diving accidents and much more.
This is a unique policy only offered by Dive Assure designed to cover specific scenarios that may occur when you book to dive from a liveaboard dive boat.
This plan can be added to any deluxe or elite plan and can protect against unforeseen scenarios such as:
Coverage due to missing liveaboard departure from airline delays or cancellations.

Cancellation due to liveaboard sinking.

Medical inability to dive.

Missed dives due to weather conditions.

Accident to another passenger forcing the boat to return early.

Coverage if cancellation due to any mechanical issues aboard boat.

Backpackers & Adventurers | True Traveller
Pros:
Fully comprehensive travel insurance included in basic package.

Lots of other activities coverage available.

Tech 50m diving covered.

Back by industry giants AXA.
Cons:
Not a specialist in scuba diving

Not a good option for professionals.
Check Price on True Traveller
We earn a commission if you make a purchase, at no additional cost to you.
True traveller offer travel insurance packages alongside one of the giants of the insurance world, AXA. Since 2010 True Traveller have been offering packages for 92 activities such as:
Scuba diving

Trekking

Winter sports

Bungee jumping

Safaris
When looking to cover yourself for scuba diving you can choose from three packages that already include all of your travel insurance needs:
Traveller pack add on- 18m for certified divers.

Adventure pack add on- 40m for certified divers.

Extreme pack add on- 50m for certified technical divers.
V-Insurance Group -Best for PADI Pros
V- Insurance have partnered with the Professional Association of Diving Instructors (PADI) to offer its members the most comprehensive liability and dive accident insurance.
PADI professionals have exclusive access to these policies and can have all of their insurance policies linked with their professional accounts through the PADI pro site.
To find out more information on what is on offer you must be a PADI professional member and use your login for access.
Tips for Choosing the Right Scuba Diving Travel Insurance Plan
Before choosing which dive insurance company to purchase a policy from, you should first take the time to analyse your scuba diving needs. Ask your self these questions and then compare the answers to what is on offer:
How often will you scuba dive?

Where will you scuba dive (in my local area or abroad)

What kind of scuba diving are you doing? (Deep diving, Wreck diving or technical diving)

Are you diving on a liveaboard?

Are you a professional diver? (You may need liability insurance)

What are your capabilities in relation to age, fitness and any existing medical conditions.

Do you have lots of expensive scuba diving gear?
This should help you in choosing the right plan to meet your needs as a scuba diver and give you the peace of mind to enjoy your next breaths underwater knowing that you have the proper coverage.
Do I Need Dive Insurance for Dive Courses?
If you are new to the sport of scuba diving you may be wondering if you need to have a policy in place before you embark on a course. Usually the dive centre and instructor that you learn to dive with will have an insurance policy that covers both themselves and sometimes any students that they teach.
It is a good idea for you to discuss this with the dive centre or instructor before booking a discover dive or open water course. You can also check with your own health or travel insurers to see if some of the basics are already covered.
Is Regular Travel Insurance Enough?
Sometimes you can already have some sports included in a regular travel insurance package. If you are lucky enough to have one that covers scuba diving then you may not need to purchase a policy from a dive specific insurer.
However, it is important to make sure that you check some of the following to avoid being left with unwanted expenses should you need to make a claim:
One of the most common mistakes made when scuba diving is diving beyond your trained depth limit. Be sure to check the depth that your insurance company covers you up until to avoid being refused a claim. Some insurers will ask to see your dive computer to make sure you are within your limits before accepting your claim.
In this day and age every avid scuba diver should have a dive computer. We have already established that you should remain within your depth limits when scuba diving. Another extremely important feature on your dive computer is your no decompression limit. Be sure to understand how this works and stay well within your limit. Exceeding this limit means that your dive is no longer classified as a recreational dive. It is now a technical dive, and many insurance policies do not cover technical diving.
Although your basic policy may say that you are covered in the event of a scuba diving accident, your cover may not extend to the mode of transportation that gets you to a hyperbaric chamber. In extreme cases, a hyperbaric chamber may not be present in your current location. You do not want to be left with the private medical evacuation flight bill.
These are some of the common pitfalls that many scuba divers have faced when not having the correct insurance policies. To avoid falling to the same traps you should consider a scuba diving specific insurance policy.
Scuba diving comes with inherent risks. Having dive insurance is as important as wearing a mask or having a working regulator. Your equipment protects you underwater and your insurance policy protects you at all times in the background. 
Be sure to consider the factors that can affect you as you book your next dive trip and get the right insurance policy.
Recent Posts