A rash guard is a popular piece of kit, for any water enthusiast, which can serve many purposes.  Read on to find out more..
Finding the best women's rash guard online isn't always easy, but thankfully, there are plenty of great options out there. A rash guard is going to be a fantastic asset to any dives you head out on, particularly if you want to make sure that you are protected against the sun on long dives, or if you are looking for protection under the water – for example, you may find rash guards that have the protection built in to reduce the impact of against stings and spikes.
But what should you look for in the best women's rash guard? Is the best rash guard for you long sleeve or short sleeve? What are the best rash guards for women according to regular divers?
In this guide, I'm not only going to be looking at a handful of the best rash guards for women, but also what you might need to keep in mind while shopping around. From top sun protection to whether or not your rash guard is eco-friendly, it's time to take a closer look at what's out there.
If you are looking for information on the thermal protection rash guards offer, read my blog – Do Rash Guards Keep you Warm?
You can also take a look at other scuba diving equipment you're sure to require and how to prioritise when adding to your kit list.
Fourth Element Hydroskin Rash Vest (Long Sleeved)
Fourth Element Women's Hydroskin Ocean Positive
Ocean Mimic Whale Shark Bodysuit
Aqualung Rash Guard
Mares She Dives UPF 50+ Long Sleeve Rash Guard
Waterproof R30 Rash Vest (Long Sleeved)
True North – Delphin Swim Top
Roxy Women's Whole Hearted Long Sleeve Rash Vest
CharmLeaks Women's Short Sleeve Rash Vest
Mountain Warehouse Women's Long Sleeve Rash Vest
If you are looking for the best picks for both men and women, be sure to check out my other review which takes a closer look at the best rash guards in general.
Top Ten Ladies Rash Guard
Here's my top ten picks for the best ladies rash vest options on the market right now. There's plenty of difference in styles of women's rash guard out there, meaning that it might not be too easy right away to know what to look for.
Here are my picks, why I love them, and why you might, too.
This great ladies rash vest leads the way in terms of looks, with a solid UPF as well as a great lycra-based manufacture. It's ideal if you are normally finding yourself chafing, too, as it's designed to minimise friction.
This Fourth Element women's rash guard is a great option if you are looking for a long sleeve model that's kinder to the ocean. It's made from recycled fishing nets! It's an amazingly versatile rash guard on the whole, and it will even help to protect you from some of the stings you might encounter in areas that are commonly frequented by jellyfish and other stinging creatures.
This is another great long sleeve womens' rash vest option, which is available in sizes 8 to 20. It's completely recycled, which means it is likely to be one of the kindest rash guards you'll ever hope to wear in the deep. With a nice, soft manufacture and UPF 50, it's also going to give you comfy protection against the worst the sun has to throw at you.
What's also great about Ocean Mimic is that for each suit you buy, they collect 10kg's of rubbish!  They also have some cool educational projects working with schools across Indonesia.  Certainly a brand I love to support!
If you like the Whale shark pattern, you must check out their others.  Oh, and keep your eyes pealed for the Shark Guardian, Shark Allies & Ocean Mimic collaboration coming soon! I guarantee it's going to be epic and I'm so excited for it!
The material that makes up this rash guard is extremely stretchy, which is perfect for so many different body shapes!
It is a blend of nylon and spandex with a safe UV rating of UPF 80. It's perfect for use on its own or underneath a wetsuit to help donning on and off.  I just love the colours available too; Jewel, Caribbean or Onyx!
This is a great brand, and this quick dry womens rash guard offers stacks of protection against the sun. It's a long sleeve pick, and its main assets certainly lie in the fact that it's a UV shield tour de force. However, it's also amazingly comfy, well-made, and is one of the bets value picks online.
This is another well-priced ladies' rash vest which should serve you well if you are looking for a long sleeve option that offers plenty of ease of movement. It's also antibacterial by design, and it should protect you against the sun with more that UPF 50 built-in. Sun protection is an absolute must, and this combination gets it perfect.
This is a wonderful long sleeve rash guard which is ethically sourced, made, and should offer you the best in quick drying wetsuit support. More than just a top, this is a comfortably stitched rash system which is active fitted, and is made on the continent. Not only that – it looks fantastic.
The use of Econyl, a fabric made up of recycled fishing nets, is what sells it to me.
Roxy is a designer brand that's well worth following on the whole, and this appears to be amongst their best rash guards on offer. This women's rash guard is also one of the cheapest you'll find, and the fact that it's comfortable, easy to move around in and highly protective against the sun tick plenty of boxes.
For a women's rash guard which is priced so affordably, this option really does work hard for you. It's manoeuvrable, salt resistant, and should give you plenty of protection. It's also a brilliant quick dry rash guard, meaning that you won't be sopping wet from a dive for too long afterwards.
Mountain Warehouse is a brilliant active brand. This is a women's rash guard which we think does more than enough to satisfy most long sleeve needs, with quick drying technology being right at the top of the list. What's more, it should give you plenty of sun protection, too.
Things to Keep in Mind When Buying Rash Guards
While it's easy to think that ladies' rash vests all do the same thing, they really will differ from type to type. They were originally designed to prevent rashes and chafing – hence the name! However, they actually serve many more purposes these days.
For example, you might find that rash guards differ in terms of thickness, style, fit and material. This is because they are often used to help with sun protection, as well as to help protect you against bites and stings from sea creatures. Not all rash guards will offer this protection, however, so it's worth shopping around.
Here are a few things you should definitely keep in mind when looking for the best rash guards online.
How Will You Use Your Rash Guard?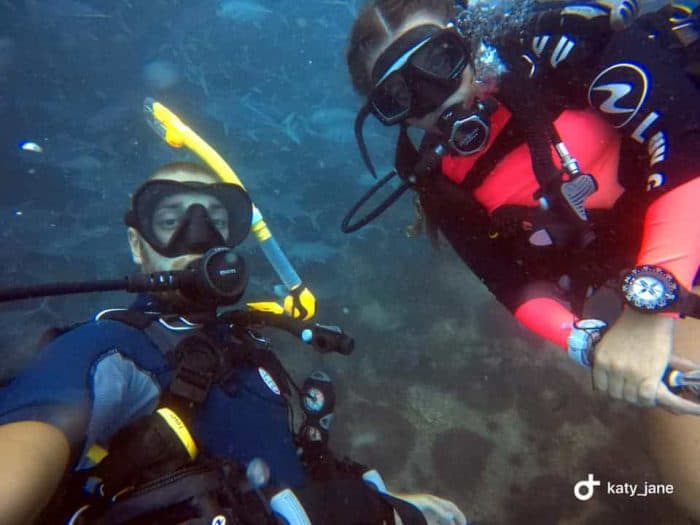 Of course, your intended use for a rash guard is probably going to dictate which type you eventually buy, or at least the ones you are already shopping around for.
For example, colder dives are generally going to demand tighter fits. Therefore, it's probably worth looking for a long sleeve guard, too. This is also worth looking for if you want to be able to put a wet suit over the top, for that little bit more in the way of extra protection and ease of getting it on.
However, short sleeve rash guards exist for a reason! These tend to be great if you are covering up a bikini. Many divers find that they travel to cold and warm locales alike, meaning it might simply be worth investing in both options, or one you can use flexibly, to protect yourself from the sun and the cold from place to place.  If you had to choose one, I would opt for a long sleeve option.
You might even find that the rash guard you go for will work as an activewear top, as well. Therefore, if versatility really is high on your agenda, there should be plenty of picks out there.
What Is Your Rash Guard Made Of?
There are all kinds of rash guard manufacturing ratios out there, but most of the time, they tend to use a blend of polyester and nylon, or spandex for that extra stretch.
You might also find that neoprene in a rash guard, too, is worthwhile investing in if you really want that extra bit of protection. Nylon tends to be a really good choice if you are looking for a quick drying rash guard most of all.
However, what we are starting to find is that some rash guards may not be helpful for the environment. Make sure to keep reading, as I'll go into a bit more detail further down.
Nylon, in particular, might make for good ladies rash vests on the whole – but they are certainly not as eco-friendly as you imagine them to be.
What About Sun Protection?
When shopping around, you will normally find that sun protection is a big factor in the design and manufacture of rash guards and ladies rash vests. This is because many divers have found that cool water can lead them to think the sun isn't doing much damage to their skin – but don't be deceived!
You should really be looking for rash guards and vests which offer at least UPF 50. Many rash guards go above and beyond this – which is only ever a good thing. However, there are even guards out there which won't offer any kind of UV protection, meaning you should always keep a keen eye out for that sun rating.
Not all rash guards are going to look the same! That's why you'll find some which fit close, and others which fit loose. Loose fitting rash guards tend to be ideal if you're swimming in cooler waters, though if you're looking for warmth, a tight fit or close to body style is probably going to be best for you. These should still feel really comfortable beneath a wetsuit, but do avoid feeling cramped or choked!
Similarly, when considering warmth, do also take a look at necklines. The higher the neck on your rash guard, the warmer you'll be, even if it is only slight improvement in warmth. Do also look for crew necks, however, if you're getting into warmer seas, or if you want something which will breathe a bit easier in the warmer months.
Do also consider stretchiness! Four way stretch tends to be a popular choice as this means that you will have maximum allowance for movement. Consider raglan sleeves, too – and I'll explain these in a bit more detail below.
What are the Different Features of Women's Rash Guards?
Now I've guided you through a few of the best picks online, it's time to consider what separates them. The following are all features that most rash vests and guards commonly offer, but which will differ in varying ways. Time to get smarter about your shopping!
UPF stands for Ultraviolet Protection Factor. This is protection against the sun. Anything that's rated above UPF 50 will only ever let 2% or less of the sun's rays into your guard and to attack your skin.
Raglan sleeves are those which allow for greater ease of movement, as they connect directly down from your rash collar down towards your arms. Some may refer to these as one piece options.
What is Flatlock Stitching?
Flatlock stitching is a type of manufacture which prevents material from rubbing against you. This is because stitching remains flatly in place, never chafing.
What is Moisture Wicking?
Moisture wicking helps to get moistness away from your guard and body as quickly as possible. This reduces sweat while diving, and may also contribute towards quick drying, too.
Are Rash Guards Eco-Friendly?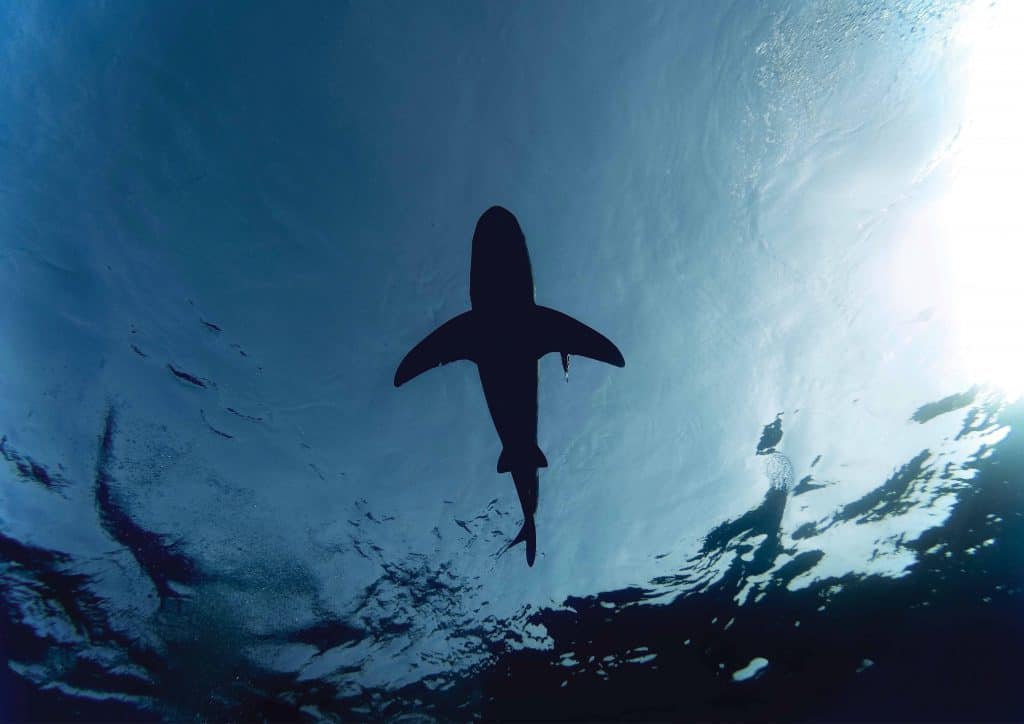 Many women's rash vest systems are, sadly, not designed to be eco-friendly. As you can tell by any negatives to the above products, it is often the lack of eco-friendly production where they lose out on points from me.  However, I really see this changing within the next few years.  Brands are beginning to offer more transparency to the production process and also investing in sustainable materials. But, we are still some way off.
Long sleeve rash guards and short sleeve rash guard systems alike can both contribute to ocean waste. This is because synthetic fibres are on the rise, to the tune of at least 55.2 million tonnes in 2014 alone!
Shocking statistics also show that some fibres can pollute ecosystems and damaging them further.   Recent studies show that sharks around the UK have man made fibres in their digestive system.  This is extremely worrying and we should aim to reduce our impact as much as possible.  That's why it is becoming more and more encouraged that, as divers, we strive to be as eco-conscious as possible. Of course, we will all be looking for top protection from the best long sleeve guards out there – but consider looking for a top or two which is made from recycled material, not just the usual synthetics.
I've strived to introduce you to some fantastic, durable and practical long sleeve guards in my buying guide above. Therefore, whether you are looking for short sleeve, long sleeve, quick dry or otherwise, be sure to look for environmentally-friendly options first.
Choose a rash guard that's quick dry, comfortable, and which offers top eco protection. We owe it to our oceans!