If you're going to be taking on scuba dives anywhere in the world, you're going to need some serious training. The PADI Open Water Diver Certification is one of the leading standard to help you get used to exploring another world.
Are you new to scuba dives or water in general? It makes sense to find the best course for your needs and expectations and as beginners, this is the place to start. It's not just to develop your knowledge! It's for yours (and your buddies) safety and preparation, too.
Here's a quick rundown of what to expect from the PADI Open Water Diver course.
What is PADI Open Water Certification?
The PADI Open Water Course gives you everything you need to prepare for and begin your learning experience. With the Open Water Diver course you will learn the basics neccessary to dive in open water, at sea or elsewhere.
It is split into three different sections:
Knowledge Development, classroom based, where you'll learn about scuba diving safety and basics,
Confined Water Dives, where you'll be able to practice scuba skills in an indoor or pool-like environment,
Open Water Dives, where you will be able to show your training through four separate dives at a local dive site.
There is a minimum age of 15 to complete the Open Water Diver course.  But children over ten can enroll on the Junior Open Water Diver course!  It differs slightly from the Adult course, but is the perfect way to introduce children into diving.  Go on and check out my blog about how old you have to be to be a scuba diver!
How deep can you dive with PADI Open Water Certification?
The PADI Open Water Diver Course prepares you for dives of up to 18 metres, or 60 feet.
This should give you more than enough experience and confidence to take on some of the most popular open water dives and dive excursions opening up across the planet.
This course will help you to understand how to set up your kit, use the equipment, manouevre in the water, as well as to know what to do if you need help on a scuba dive. It's more complex than simple swimming, to say the least!
Does PADI Open Water expire?
PADI Open Water does not expire, which means once you pass, you can dive for life!
However, if it has been sometime since you did any kind of scuba diving, there is the PADI ReActivate course.  This is a great course option for helping you refresh your skills and update you on any changes.
You must also take into account any changes in your health or medical conditions and always seek a dive physicians advice before re-entering the water after a long time out.
Much like a driving licence, once you pass, you're good to dive with a PADI Open Water Course certification – the world is your oyster!
Can you dive alone with PADI Open Water?
Your PADI Open Water Course does not teach you to dive alone. You learn about the importance of diving with a buddy. Scuba diving alone is never recommended unless you have completed a course such as PADI Self-Reliant Diver. To do this course requires pre-requisetes and a lot of experience, so something to look at much further along your diving education!
Most divers and instructors will tell you that there's safety in numbers. Therefore, to begin with, it's always a good idea to go scuba diving with an experienced team once you've completed your course. No matter the outcome of your course, solo dives can be hazardous, and you are going to learn why this may be as part of your PADI Open Water Diver course.
How long does the course take ?
In total, the PADI Open Water Course will take between 3-4 and full days to complete.
Providing you can already swim and you have medical clearance to scuba dive, there are no reasons why you should need to take any longer on the water course.
However, we all learn at different paces. PADI advises that the Open Water Diver Course should take this amount of time including online or classroom based lessons. If you are completely new to scuba diving, do be prepared for the course to take a little more time.  Remain flexible and give yourself extra time if necessary.  The dive centre staff should move at your speed only. If they are teaching a topic at a quick pace, ask them nicely to slow down so you can have time to understand things properly.
There are shorter courses available, too. However, I'd always recommend the PADI Open Water Diver Course for novices looking for open water dives at sea.
Where can I learn near me?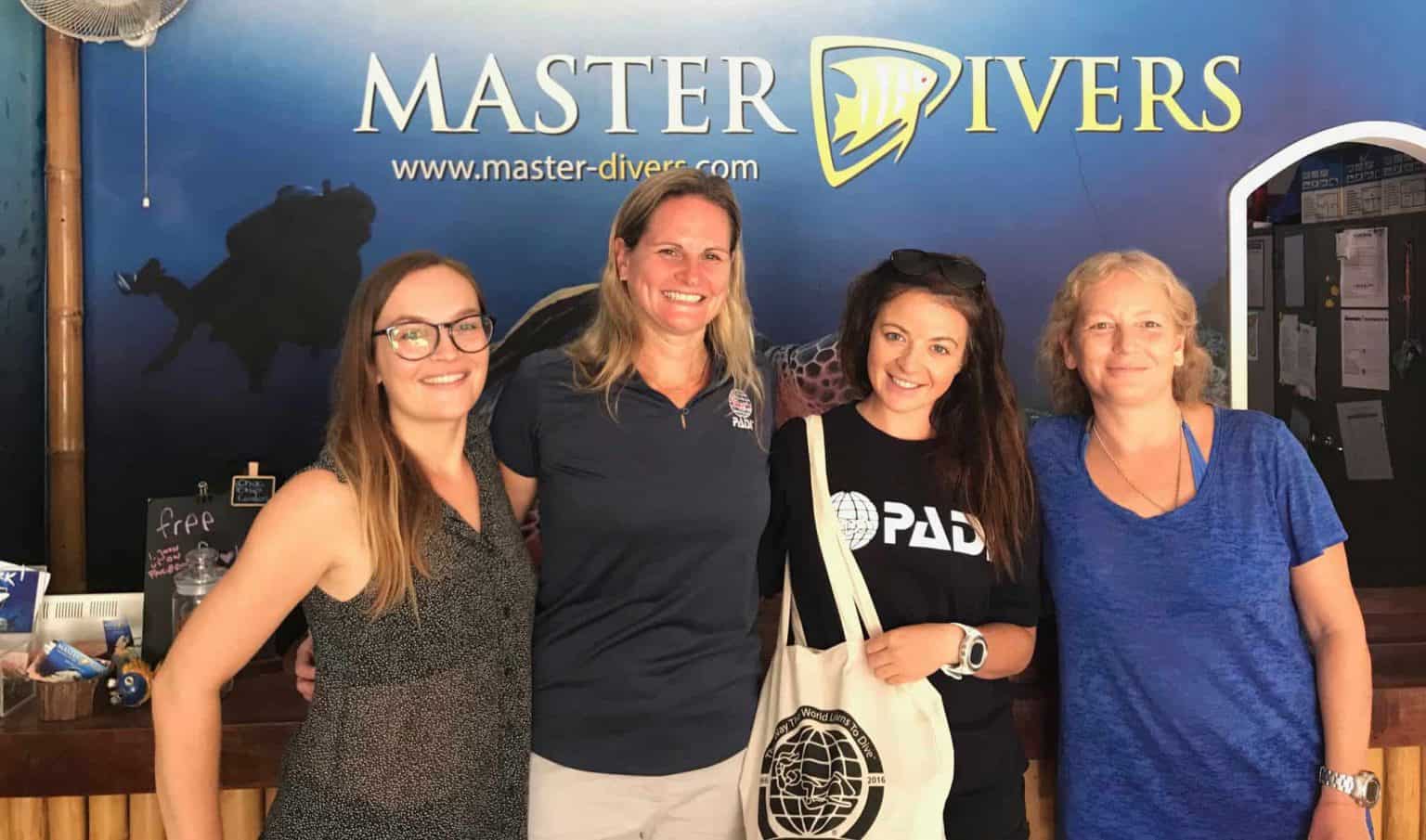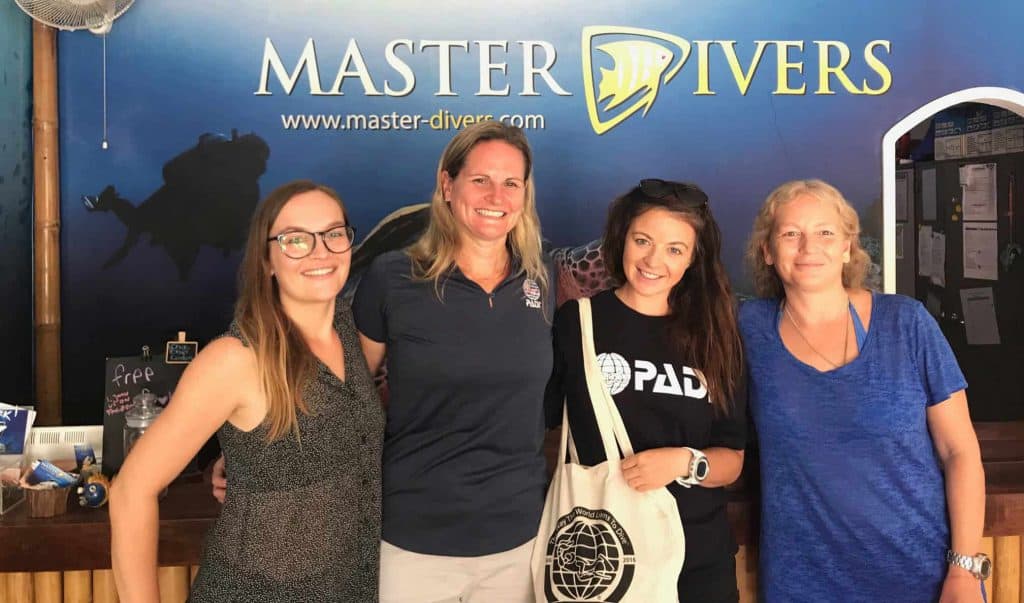 You will be able to find local dive centres offering confined water dives and accredited PADI courses near you by scanning the PADI website, or by searching for local resources.
As you may be reading this from anywhere in the world, it's not possible for me to give you an exact answer to this!
However, most leading PADI dive centres in the UK, whether in London, Leeds or Liverpool, should offer the Open Water Diver Course as standard. It is one of the most useful and popular of PADI's course range.  Scroll down to see a list of some of the places to look at in the UK.
There are, of course, several other agencies that you can learn with. If you're in the UK, why not check out your local British Sub Aqua Club (BSAC)? BSAC are another dive teaching agency that are well respected in the industry.
Places to learn to dive in the UK
Below are a list of dive centres that you can learn at in the UK.  These are PADI dive centres, but as mentioned above, do check out what BSAC centres have to offer too!
Scuba Courses UK – Stoke on Trent
 London School of Diving – London
Aquasport International – Birmingham
 The Fifth Point Diving Centre – Northumberland
Ocean Turtle Diving Limited – Basingstoke
Cornish Diving Centre – Cornwall
Rec2Tec Diving – Milton Keynes
Overland Underwater – North Yorkshire
 Dive In – Peterborough
Timuna Sea Ltd – London
Stellar Divers – Lincoln
If you learn to dive in the UK, then you may choose to do your open water dives here too.  But of course, our waters are not that warm but don't let that put you off! 
Many scuba divers love to dive in cold water environments and it really can open up a whole new experience with so many incredible underwater ecosystems to explore.
You can find out more about what diving in cold water entails, how we stay warm and why I love it so much in my reasons to cold water dive blog!
How Much Does the PADI Open Water Course Cost?
The beginner PADI Open Water Diver Course will cost at least £155.
However, this price may vary depending on your chosen dive centre and location in the world. Course costs may change over time, too, so please keep in mind that the fees suggested above are relevant at the time of writing.
If the Open Water Course costs change in time, I'll make sure to update this guide for you as soon as possible.
In the meantime, you can read my blog to find out more about how much scuba diving costs.
Where Can I Use a PADI Open Water Diver Certification?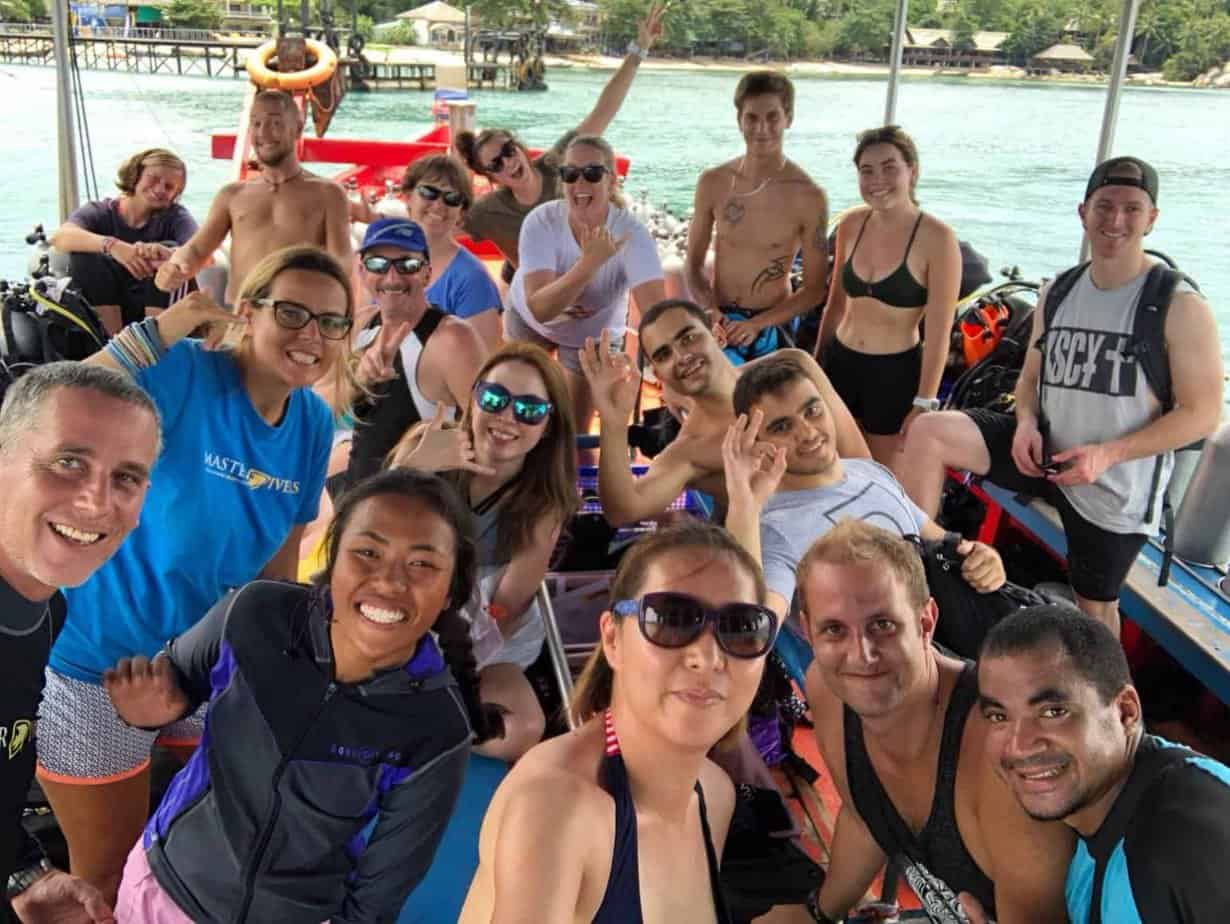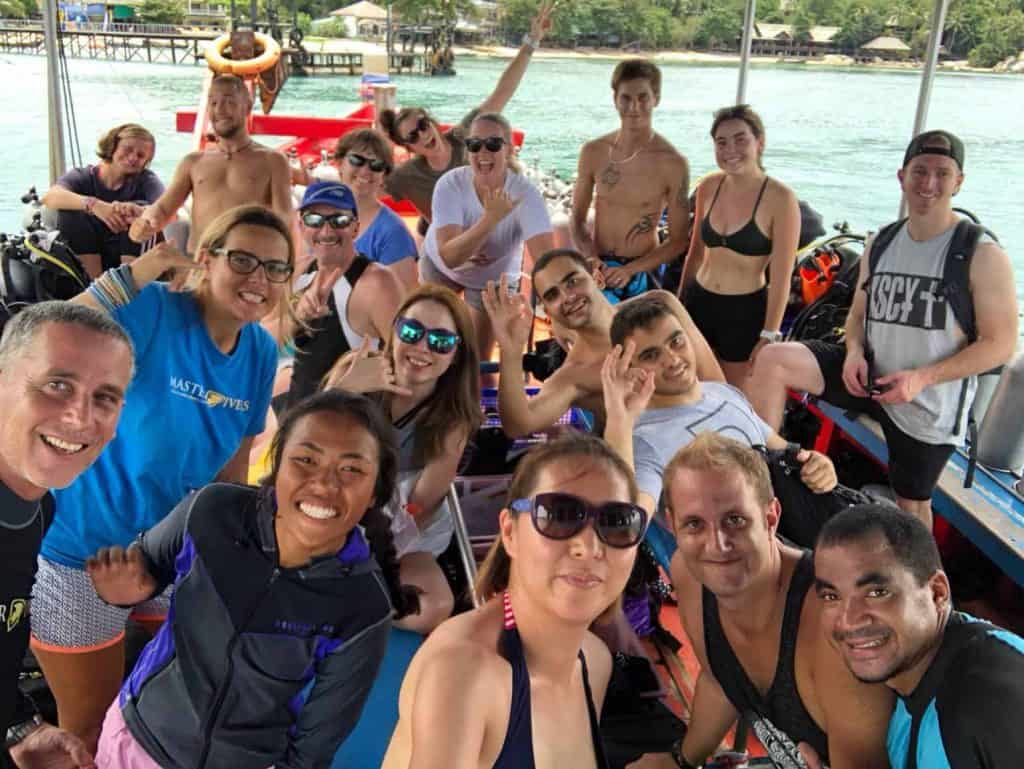 The world is wide open to you, meaning that you will be able to dive in open water anywhere up to 60 feet or 18 metres deep.
Why not take a look out at open water dives in the Phillippines, such as at the beautiful Tubbataha? Or, you could take a few dives in and around Richelieu Rock while exploring Thailand.  I did my Open Water in Thailand and loved every minute of it (go check out Master Divers in Koh Tao – simply the best)!
For a really wild adventure, why not track down a liveaboard in the Galapagos, and go for a few open water dives amongst the hammerheads?  Many liveaboards take on students, but just be sure to check beforehand that there isn't a minimum certification level needed.
Do keep in mind that you will be able to take on open water dives in similar conditions to those you train for and learn about in your PADI Open Water Course. Therefore, make sure to read the course material carefully and never exceed your limits. Dive safely, stay close to your buddy and always remember your pre-dive safety checks!
Above all, this PADI certification is a brilliant all-around course which will prepare you for open water dives as well as scuba dive safety in general. It is the starting point of a journey of learning and new experiences that millions of people have gone on around the world. There are so many continued education opportunities within PADI too. Your learning does not stop after this course.
Safety is paramount and I always recommend taking as many courses as possible.  The more you understand the pysiological and psychological processes that take place in scuba diving, the better prepared you will be.  Have a look at my blog for more information on what divers should do for their own safety.
Before you go on any kind of scuba dive, it's not just best to have the right equipment and accessories, but sufficient training and safety knowledge, too.
If you want more information on learning to dive, make sure you check out my blog on what beginners should know about scuba diving.